As the weather grows cold, I start gravitating toward warm blankets and good books. This time of year is perfect for snuggling up on a Saturday morning to be transported to another world… and how lovely if that world has echoes of Orthodoxy woven into its tapestry! I don't mean books that teach you how great Orthodoxy is, but rather, books with a vague scent of incense and an awareness of our holy God. The Church hasn't been around very long in America, so most Orthodox literature comes from Russia or Greece or other nations, but we're beginning to see some literature from Orthodox writers here in the New World too — and it's a very welcome sight!
A new novel releases today, the first from Cheryl Anne Tuggle: Lights on the Mountain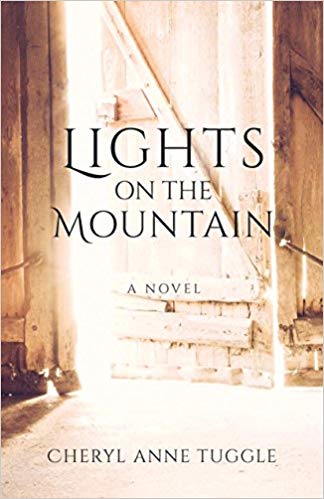 Tuggle has a beautiful way with language — every sentence is delicately crafted and begs to be read aloud and explored. I love how her characters and their interwoven lives unfold. They feel alive to me — like old friends I'd like to see more often.
The best Orthodox novel isn't beating you over the head with the faith, but simply allows the faith to be a part of the novel's world. In this case, the main character, Jess, is slowly awakening spiritually, in the most believable and subtle ways, as his life takes unexpected turns.
I am so grateful to see a novel from such a skilled and talented Orthodox writer, and I'm hoping that this is the first of many for Tuggle.
For more Orthodox fiction to fill these wintry days, check out Melinda Johnson. She's written a novel for adults, chapter books for kids, and a wonderful young adult novel. I've read every one, and recommend them all!
And if you haven't heard of this bestselling Orthodox novel yet, take a look at the dystopian Icon: A Novel by Georgia Briggs (and see my previous blog post on it.)
I would also point you to a couple of novels recently translated from the Russian. They're brilliant. Laurus and The Aviator, both by Eugene Vodolazkin.
Happy reading, and stay warm!