Orthodoxy may be the second largest Christian Church in the world, but in America, we are largely unknown — so when an Orthodox children's book is a finalist in a national book award, we should all celebrate! Glory be to God!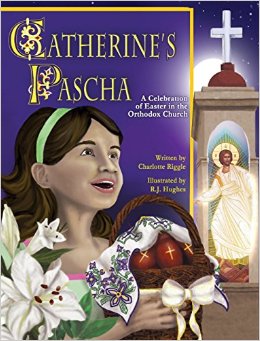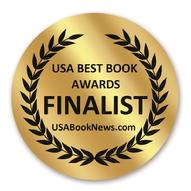 If you are not already reading Charlotte Riggle's Catherine's Pascha to your children at bedtime, you may want to take a moment to get to know this rich and beautiful book, which carries you through the whole experience of a midnight Pascha service — from the baking and the napping on Saturday evening, to the waking up in the middle of the night and holding a candle in church, to trying to stay awake through the beautiful services and finally, breaking the fast with your church family — all from the perspective of a young girl.  The illustrations and hymns will transport you to Pascha, while carrying you to beautiful churches around the world — proving indeed that Pascha is not just for your parish, but for the entire, universal and global Holy Church.  Every time we read it, my girls and I are transported.
Come and see! Start with the wonderful website full of information and resources, and buy a copy of the book. May it bless your family as it has mine.
Reviews from the Back Cover of Catherine's Pascha:
Eminence Metropolitan Savas of Pittsburgh (GOA): Through an inspired interplay of text and image, author Charlotte Riggle and illustrator R.J. Hughes have created something truly wonderful: a story about a particular Paschal celebration that transcends its specificity and embraces the world. This little book has a deep heart and enormous vision, simple enough to engage young readers and profound enough to inspire their parents.
Matushka Wendy Cwiklinski, Orthodox Christian Religious Educator, Orthodox Church in America: Catherine's Pascha provides a lovely depiction of the Orthodox Christian Easter celebration through a child's eyes. It weaves a tapestry of the many cultures that are part of the Orthodox Church in the world, and is a great addition to both personal and public libraries!
Jane G Meyer, author of The Hidden Garden and The Man and the Vine: Catherine's Pascha captures beautifully the enthusiasm and excitement a child feels and experiences on Pascha. The Feast of Feasts, the brightest day in the Orthodox Church, what wonderful subject matter to share with a child on any day of the year. My wholehearted congratulations on producing such a joy-filled book!