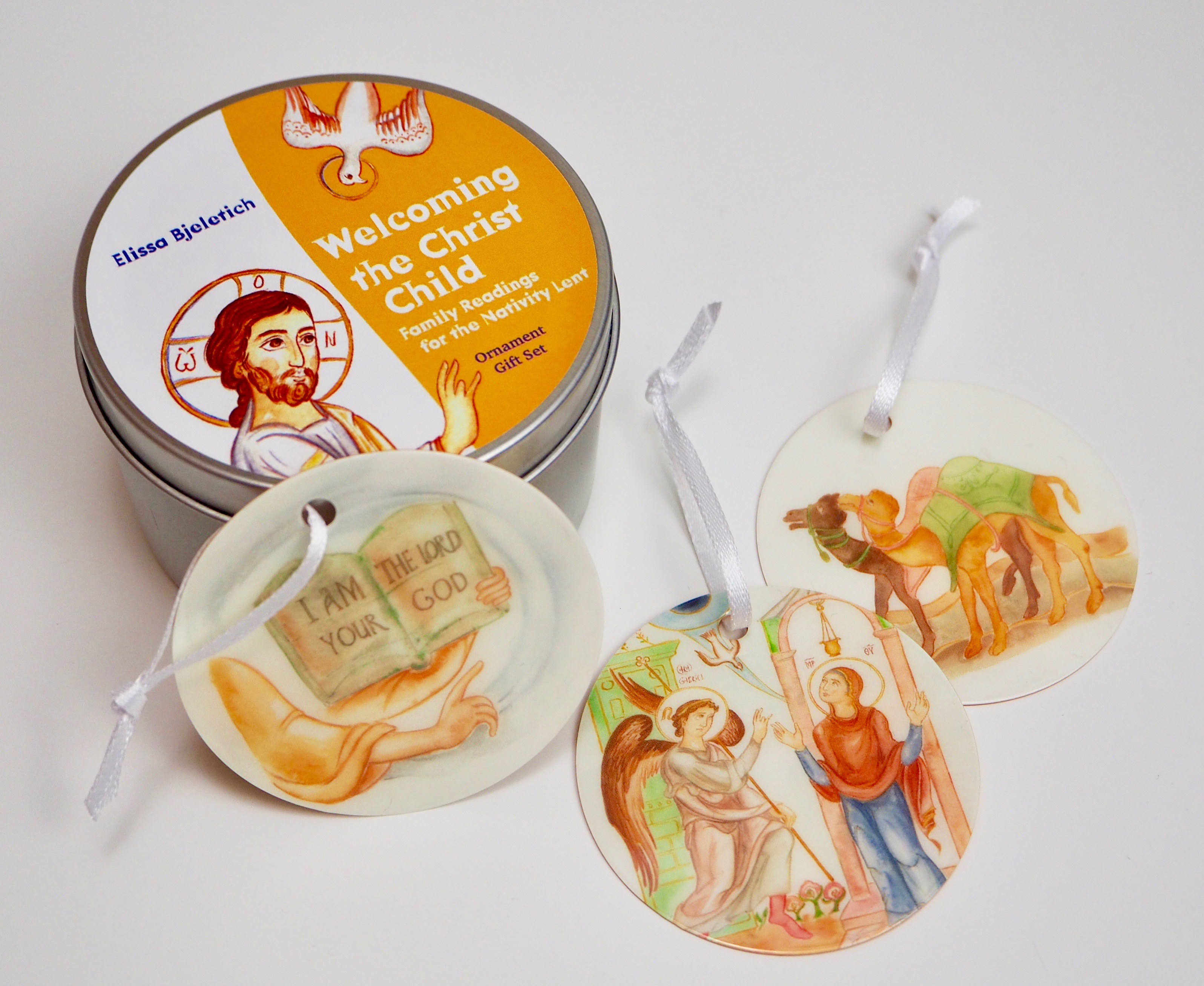 As my kids have grown up, I've been adapting 'Jesse Trees' to prepare us for Christmas. There is something wonderful about the idea of an Advent Calendar that moves through the Old Testament stories, carrying us toward the birth of Christ.
Without an Orthodox Jesse Tree, most of us adapt Western models — which is tricky, and not just because our Advent is 40 days long while theirs is only 25. Our Orthodox Old Testament includes books that the West has rejected and forgotten, and they don't appear in a Western Jesse Tree.
Many of the Orthodox versions out there don't include ornaments or a story book; they tend to be lists of readings. Every day, I just open the Bible and read a few verses to my kids. Trouble is, they're mostly prophecies — which, in practical terms, means that they don't make a lot of sense to the uninitiated. More than once I've opened the Bible, read a couple of verses to my kids, and then admitted that I have no idea what this verse means about the coming of Jesus Christ. It's not a good feeling.
While the actual Jesse Trees I've found online were not very helpful, the idea of the Jesse Tree is brilliant. Ever since our Creation, God has been preparing us to receive our Savior, Jesus Christ. He has come to interact with us, He sent prophets, parted seas, offered commandments — He keeps reaching out, coming to teach us and to prepare us.  How lovely to go back through that Old Testament preparation as we prepare our hearts to receive our Savior!
As I became more and more fascinated with the idea of a truly Orthodox Jesse Tree, I found myself writing a book:  Welcoming the Christ-Child: Family Readings for the Nativity Lent.  It's a collection of forty Bible Story readings, one for each day of the Nativity Lent. These short, beloved stories from Scripture are followed by a few thoughtful questions and answers to encourage family discussion, and can be used any of time of year to help bring the Holy Orthodox Faith to life in our homes. We see how Old Testament events and prophecies point the way to the birth of the Christ Child, preparing our hearts to celebrate the feast of Christmas with greater understanding and inspiration.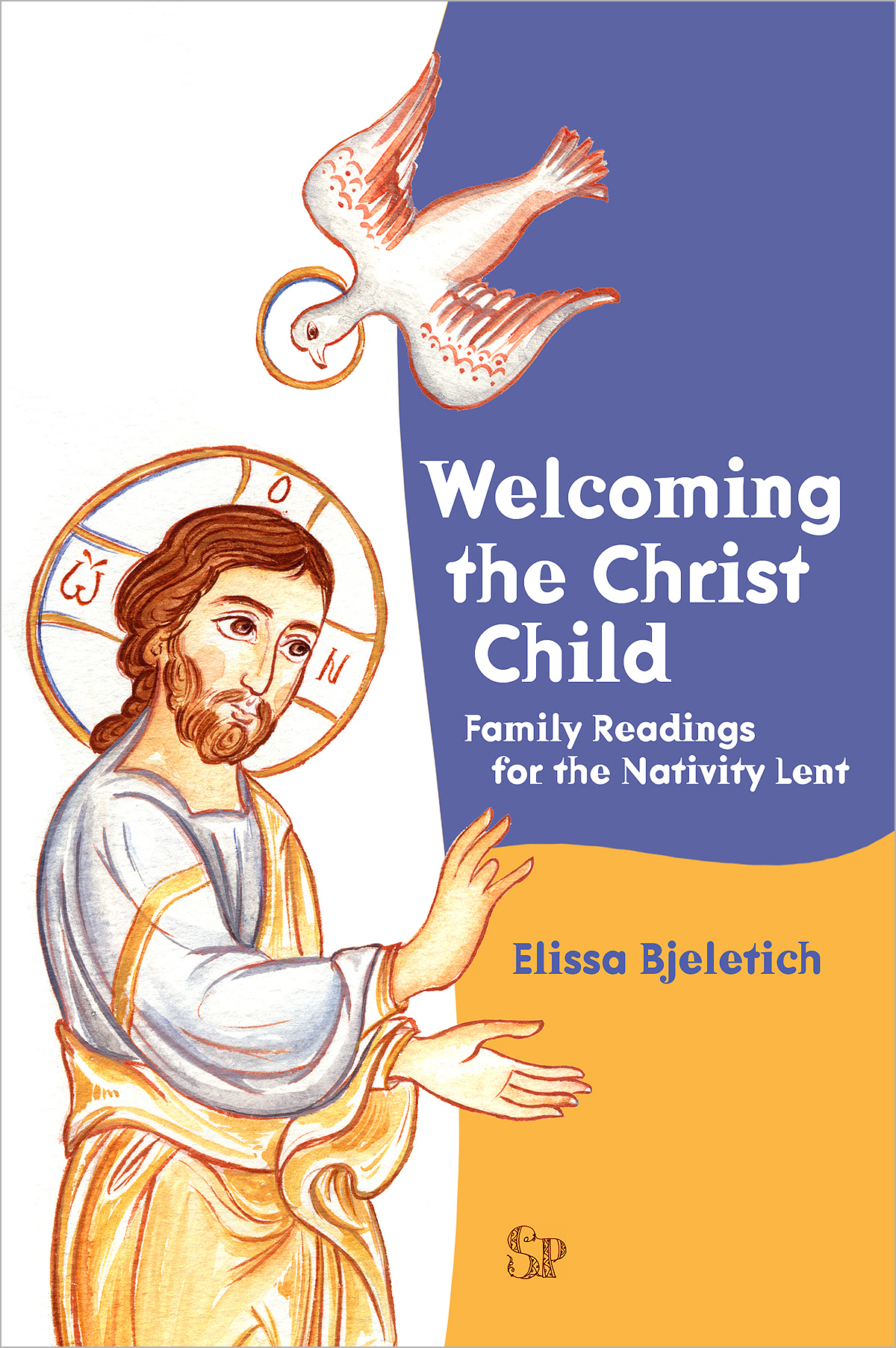 I was so honored that Jelena Jeftic produced gorgeous illustrations for each story in the book.  I asked her to create something that was like our holy iconography, but which was also warm and sweet — illustrations that would become very beloved by our young audience, but which also would function to transfer that love to the icons they would see in church.  She was able to take those few words and to create illustrations that far exceeded my imagination!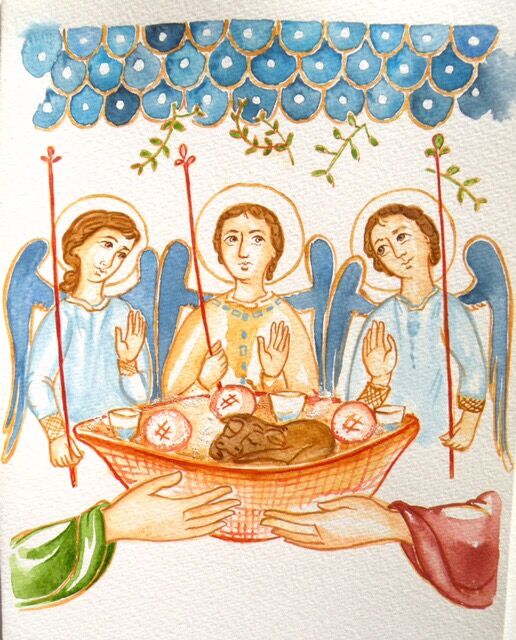 I am delighted to say that we now have a book of forty readings, so that every night during the Nativity Fast, we can read together and have a conversation about how this Old Testament story prepares our hearts for Christ.
For years my family has tried to make our own ornaments or to adapt ornaments made for non-Orthodox Jesse Trees, but as I looked over Jelena's wonderful illustrations, I yearned to have a set of beautiful, durable ornaments to match.  And now we do!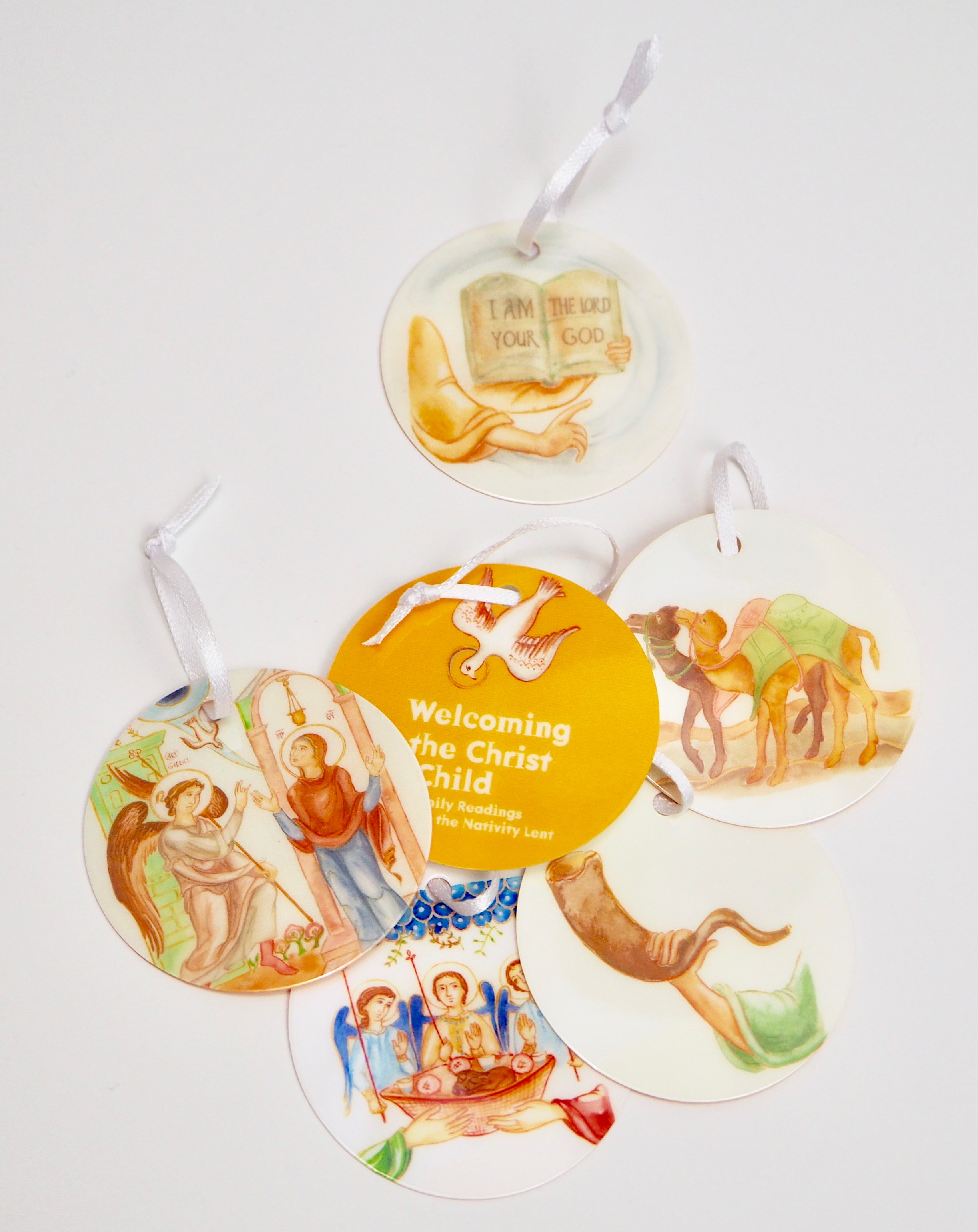 With these beautiful ornaments, we can mark the progress of our family's journey toward Christmas. As we read each story, we hang colorful ornaments that match the book's illustrations!  Last year, every time a guest came into our house, our six year old lead them over to our Jesse Tree (which was actually a thick ribbon running across a living room wall) and went ornament by ornament through, telling each story she'd learned along the road to Christ's Nativity.  You can use an Advent calendar, a tree, or a simple ribbon — create something as simple or as creative as you like. These ornaments are made of durable plastic, so that toddlers can love them (and hold them and taste them) as much as they like, without wear and tear.  We can store them away in their matching tin, so that they'll be ready for use year after year, becoming a cherished family tradition that enriches our understanding of the Nativity.  I can't wait.
The Nativity Fast begins on November 15 on the New Calendar, and November 28 on the Old Calendar. Let's start thinking about how we're going to mark the fast now, so that we're ready for it when it comes!
The sets are available at Sebastian Press and at the Ancient Faith Store.