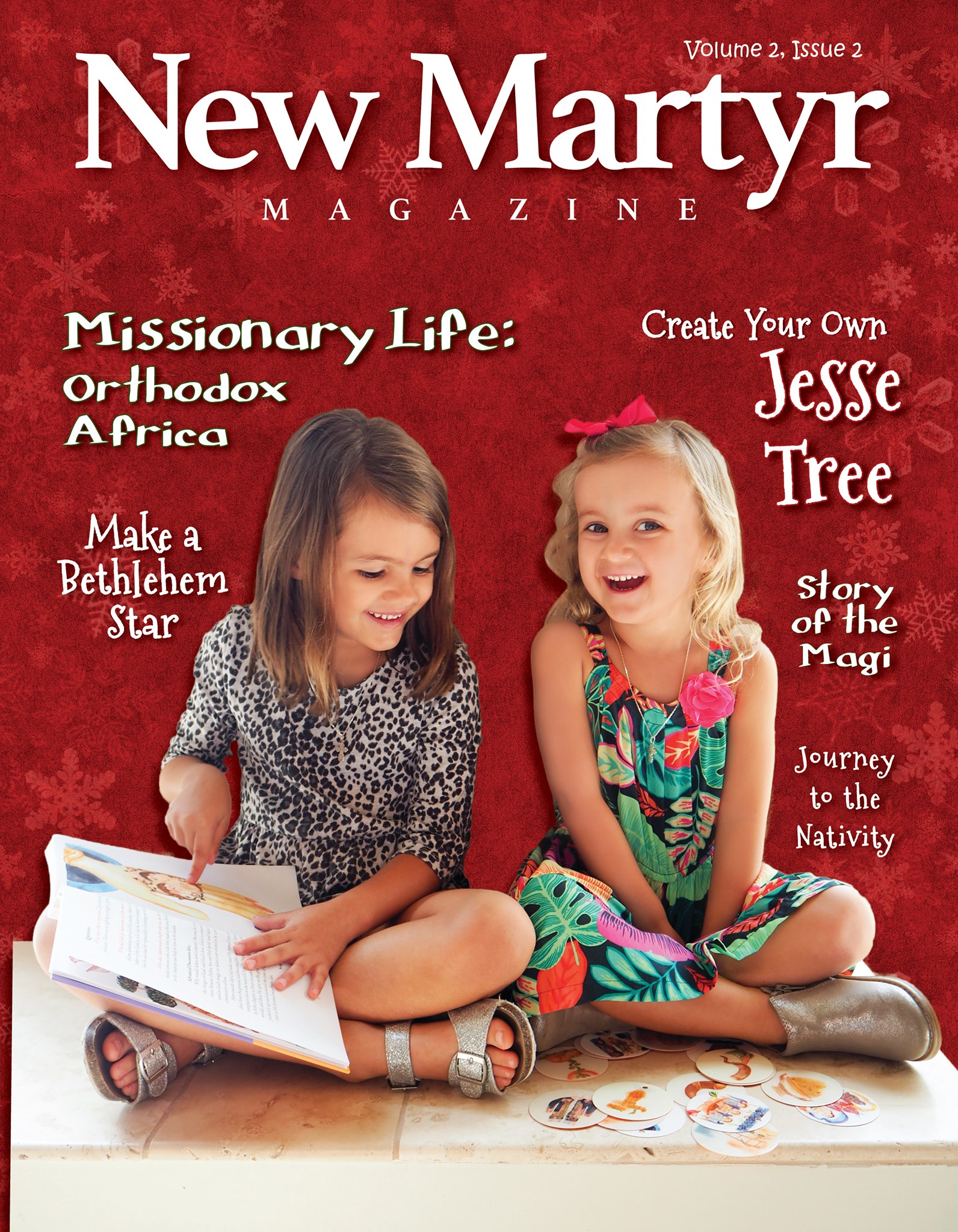 Have you seen New Martyr Magazine yet? It's a great resource for children — it comes out four times per year, and contains stories, games and great ideas for Orthodox families!
Our family has enjoyed this magazine since its first issue — in particular, my seven year-old reads it cover-to-cover and then carries it to bed with her. Luckily, it is printed on durable stock, so even after loving it so much for weeks, it can still live on our shelves for later reference.
We are so excited that New Martyr is featuring the Welcoming the Christ Child ornament set on their cover for the latest issue!  The cover photo is of two adorable friends of ours (truly the cutest and sweetest little girls!), Elliot and Dylan Bryant, and the photographer is my own daughter, Vasi!
You can order New Martyr Magazine one issue at a time, or subscribe for the whole year.
You can order the Welcoming the Christ Child Book & Ornament Sets at Sebastian Press and at the Ancient Faith Store.