Angela Isaacs, author of my favorite board book, Goodnight, Jesus!, has written another Orthodox board book!  This one is every bit as wonderful, but with the added bonus that perhaps it will teach us adults as much as it teaches our sweet toddlers. It's called, I Pray Today.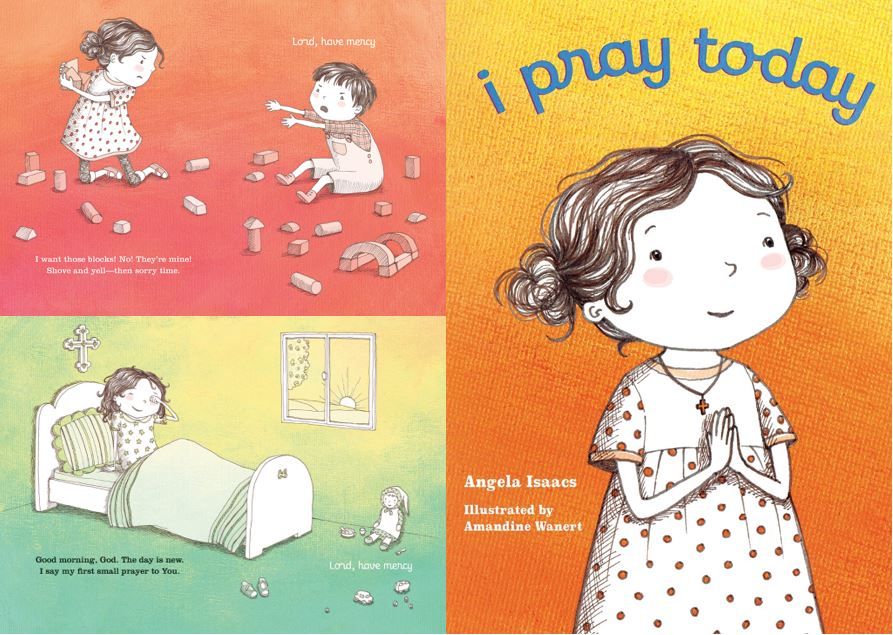 When I heard that Angie had written another board book, I immediately signed up to review it, and I received my copy from Ancient Faith today. As expected, I'll be placing an order tonight for my sweet godchildren — we have a few little ones who are going to love this book!
I Pray Today follows its sweet protagonist through the day; at every stop, we find a reason to offer up a simple, Lord, have mercy. From our first prayer upon arising in the morning, to the various struggles and meals and celebrations that will arise through the day, to our bedtime routine, we stop to say a small prayer. The lovely illustrations, by the French illustrator, Amandine Wanert, are sweet and warm. This is a book to be treasured.
This darling book teaches our children to pray throughout their day, and it's an excellent reminder for the siblings and adults who read it aloud to them: there's no time when shouldn't offer our Lord, have mercy. It's a gentle and sweet reminder to turn to God at all times and in all situations, and I cannot think of a better message to offer our families.
Angela Isaacs is a wonderful author and I hope you'll stay tuned, because next week, on September 24, she'll be joining us with a guest post right here on the Raising Saints blog!