Today is Giving Tuesday (or should I say, today is #GivingTuesday?), and as an Advisory Board Member and tremendous fan of a non-profit organization, naturally it's a good day for me to talk to people about giving to our ministry.
Youth Equipped to Serve's director, Katrina Bitar, suggested that we offer up social media posts beginning, "I said YES because…" and as I considered why I love YES so much, I started thinking about time and the universe and Christ and our youth.
When we gather people together for a YES experience, one of the first things we do is encourage them to adopt a YES mindset: to exist in the moment without thinking about where we'll go next, to avoid thinking and talking about ourselves, and to simply be open to the human beings in front of them. It sounds so simple, but this produces such a remarkable and beautiful state of mind.
Today, I answered Katrina's question:
I said YES because… When I join teens and college students on YES (Youth Equipped to Serve) experiences, I find that we are learning how to truly live in the Kingdom, to experience heaven on earth, by loving and serving one another today. We encounter the eternal by living in the present moment, we find Christ by immersing ourselves in the person in front of us… it's a profound and transformative experience, and I am so grateful to be a small part of a ministry that does so much to open the hearts of our youth, and to foster their courage and leadership skills.

Consider a gift to YES on #GivingTuesday, and perhaps become a monthly donor if possible. I truly believe this is our best youth ministry, and it's pan-Orthodox and available to everyone. Please keep YES in your prayers! Visit yesnorthamerica.org for more information, and to offer your support!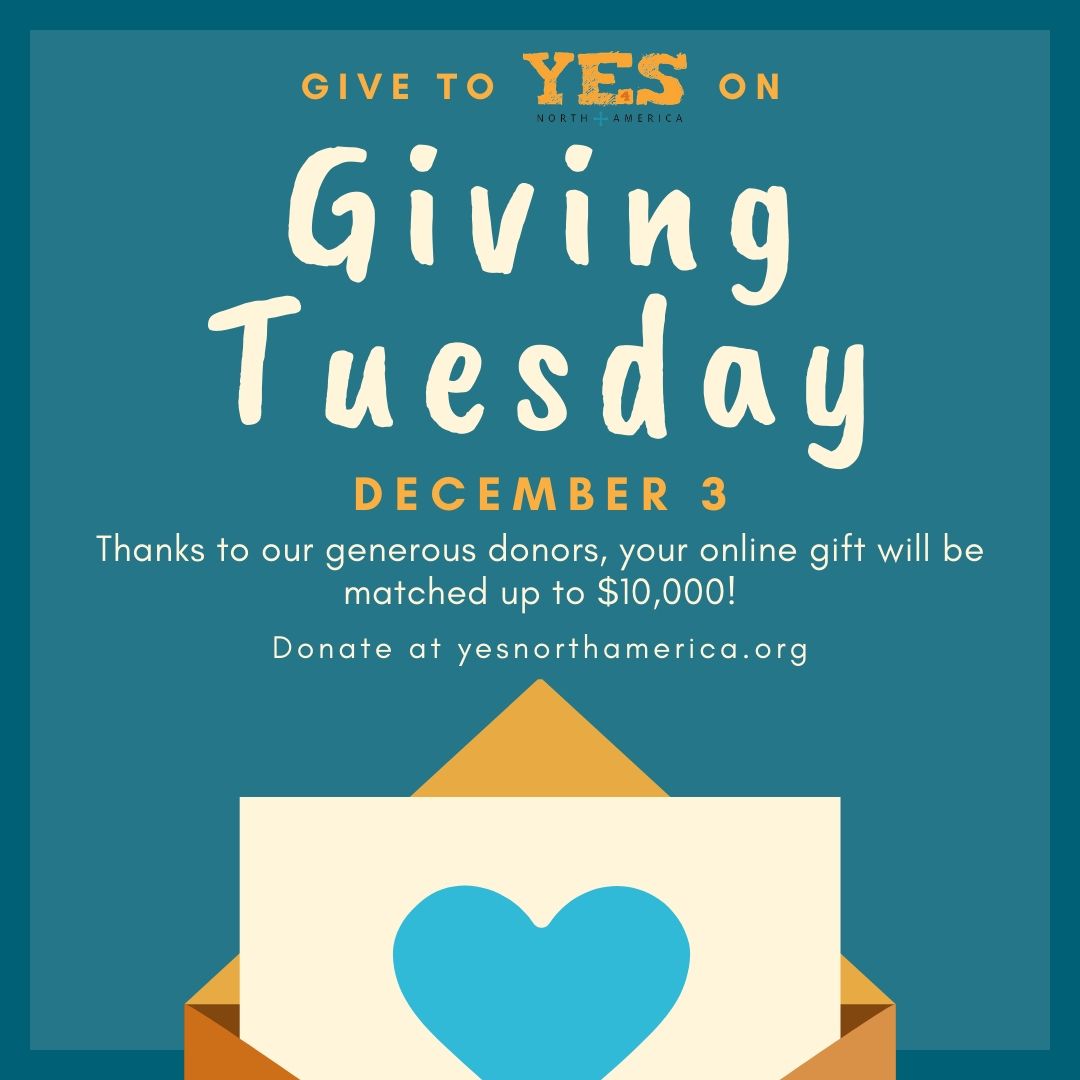 If you're looking for a non-profit worthy of your #GivingTuesday gift, let me offer up YES to you.
If you're looking for an amazing and profound experience for the local teens or college students in your parish, consider inviting YES to come into your city to create a pan-Orthodox event.