As Holy Week intensifies, I am finally finishing my notes for teachers for our parish's Holy Friday Retreat.
Every year, families take Holy Friday off work or school and gather for the various services of the day (Royal Hours, The Descent from the Cross, The Lamentations Service, etc.) and in between, we spend time together as a parish, decorating Christ's tomb and cleaning the church, and enjoying an educational retreat at 1pm. We split into groups — preschoolers, early elementary, later elementary, middle school, high school and adults — to explore a topic or theme relevant to Holy Friday, and then we try to come together after to share what we've learned.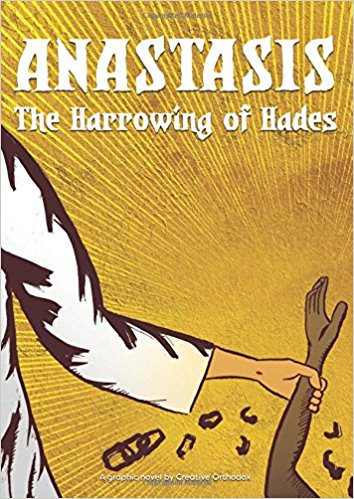 This year, we've discovered a beautiful new graphic novel called Anastasis: The Harrowing of Hades, and we're building our retreat around it.
You're welcome to download our retreat plan and to see if something like this might work in your parish, or in your family.
PDF file: Anastasis – HOLY FRIDAY RETREAT PLAN
This is the coloring book my daughter, Vasi Bjeletich, put together for younger kids, inspired by Michael Elergan's beautiful work in the graphic novel. We apologize for splitting it into two files, but the site had size limits for the files we can store here.
PDF file: Harrowing of Hades Coloring Book PART ONE
PDF file: Harrowing of Hades Coloring Book PART TWO