I think the best teaching is simple and elegant, and Fr. Evan Armatas never disappoints. I've enjoyed his talks at our Metropolis' Camp Emmanuel and his commentary on his live call-in show, Orthodoxy Live (which is essentially a grown-up version of every camper's beloved Stump the Priest.)
Fr. Evan has just released a new book, Toolkit for Spiritual Growth, and I think it would be great for a book study! Because the writing is accessible without being simplified, it works well for high school or college classes as well as adult book groups. But don't be mislead — it's easy to understand, but the insights here run very deep.

Fr. Evan draws on his pastoral experience, and he presents this as a book that might help newcomers to the faith, and it would be very helpful to the newly illumined — but there are plenty of us who have been Orthodox for years and who are ready to be re-awakened with strategies for spiritual growth.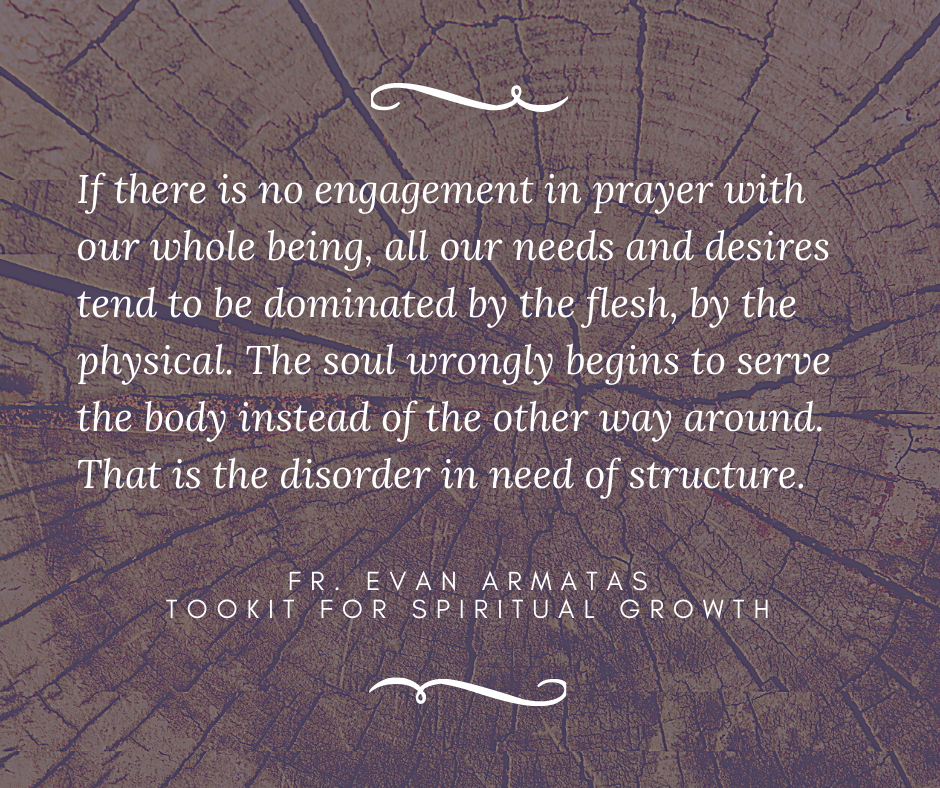 In his Toolkit, Fr. Evan refers frequently to the concept of "right ordering" and examines how the three pillars of spiritual life (prayer, almsgiving and fasting) are designed to orient and order us. It's a very helpful perspective, and as I read, I recognized that I need re-ordering myself. I've been Orthodox for a long time, but I was inspired enough to promise myself that I'd revisit this book every year or two, for a spiritual tune-up.

As Fr. Evan works through the logic of both why and how we do things, he offers so many lovely insights, so many spiritual nuggets. There's so much here that will give you pause to think and to enhance your appreciation for the richness of holy tradition. For those who are new to the faith, Father explains the rationale (Biblical, historic and spiritual rationale) of the strange practices we encounter as we enter into Orthodoxy. So much of what we encounter in this Toolkit can be summed up with,

"What we do matters. Our physical actions, our giving of alms, and the way we treat our bodies affect not just our own lives, but the lives of those around us. Our physical reality is important, because it is deeply connected to the spiritual."

This conviction is so central to Orthodoxy (though we Orthodox so frequently forget it), and Fr. Evan explains the hows and whys of this critical concept, demonstrating both the benefits of embracing these practices, and inspiring and equipping us to real, practical action.

I would love to build a retreat or book study around this book, and as you can predict, I plan to buy a stack of them for my high school Sunday school classes. What a blessing to start life armed with these insights and explanations!