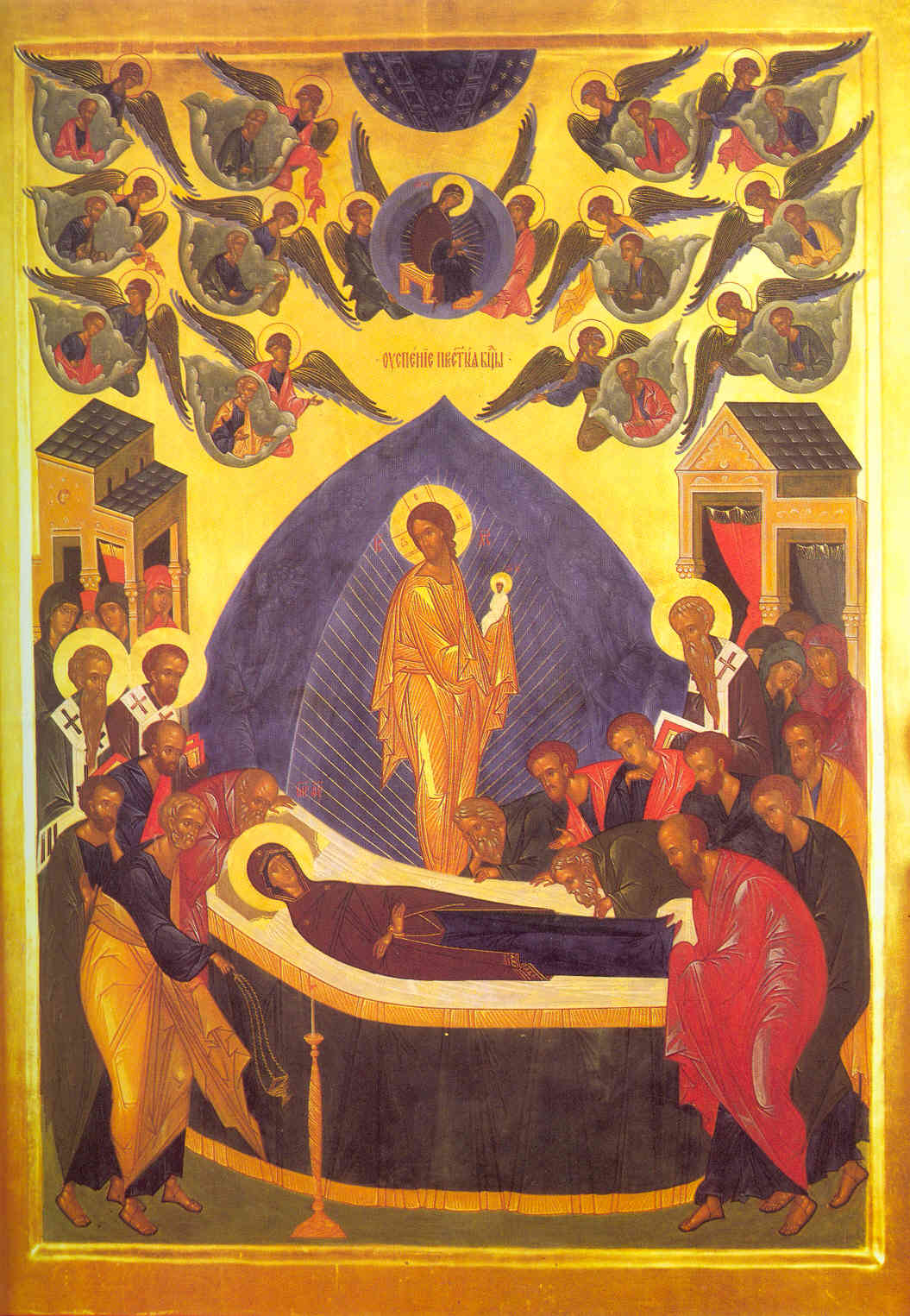 The first two weeks of August in the Holy Orthodox Church is devoted to the Mother of God, most specifically to asking the Mother of God for her help.  The distinctive element of this period is the Paraklesis service.  The Paraklesis service is a prayer service to to the Mother of God asking for her help and protection.  The service itself is shaped like Matins, set within Compline (only the Orthodox can pull off this sort of thing).  And although the Paraklesis service can be prayed at any time, it is most especially prayed during the two weeks before the Dormition of the Mother of God, which we commemorate on August 15th.  
The essential elements of the Paraklesis service date from the ninth century (the 800s) and were written both to give thanks for victories against attacking enemies and to beg help and protection from further military attacks and from the plague.  Yes, the plague.  In a time of COVID 19, it's good to remember that this is not the first time the Church has been faced with a microbial enemy.  For more than a millennium, in times of trouble the Church has found help, encouragement and strength from God and His Holy Mother by devoutly praying the the Paraklesis service to the Mother of God.  
Therefore, I encourage you to do your best to join others at the Church at least one evening during this first two weeks of August for the Paraklesis service to the Mother of God (check your church calendar for specific days).  Also, I encourage you to download the service from the Archdiocese website and pray it at home—or parts of it, a little each day.  I think all of us need a "shelter" and "place to run."  We cannot bear the "demons' darts" and are sometimes "fettered" by sorrow.  When life is too hard, when we feel overwhelmed, the Mother of God can shelter us, if we will run to her for help.
O entrust me not, I pray, to any human protection, O our Lady, holy one, but accept the prayer of your supplicant. Sorrow has fettered me, and I am unable to endure and bear the demons' darts; a shelter have I not, neither place to run, I, the wretched one; embattled from all sides am I, and no consolation have I but you. Mistress of creation, protection and hope of faithful ones: turn not away when I pray to you; do that which will profit me. (Troparion in Tone 6 after the Gospel)