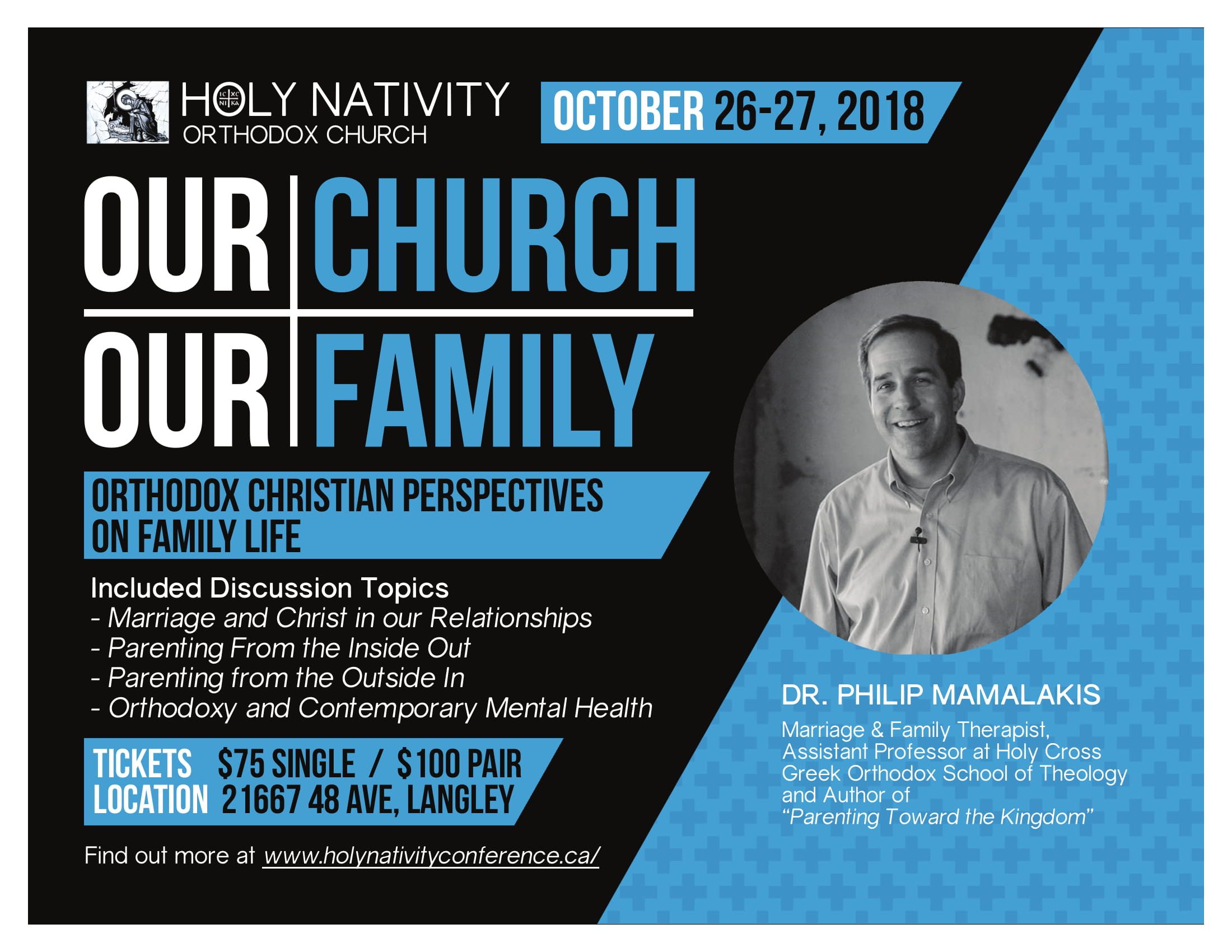 Please register on-line for Holy Nativity's Fall Conference: Our Church / Our Family with Dr. Philip Mamalakis.  It's only two weeks away!  Register at holynativityconference.ca
I've just finished his book, "Parenting Toward the Kingdom."  I find his advice helpful and insightful.
In addition to two talks on parenting, Dr. Mamalakis will be giving a talk on marriage relationships and a talk on Orthodoxy and contemporary mental health issues.