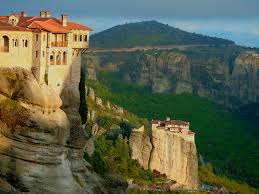 Faith is not the subject of scientific investigation and analysis, nor is it  the product of reason and our brains, but rather the ontological experience of the presence of God in our hearts and minds.  Faith is participation in the grace and glory of God, it is the Revelation of the Truth of God in our hearts and lives and in the world as a whole.
Faith does not require complicated thinking, complex analyses and syllogisms.  It is the gift of God, offered to all, the well-educated and the illiterate, experts and beginners, clever and simple, all who have open, humble and pure hearts.  It is not the product of rational processes, since God is not proved to us but is manifested.  He is revealed mystically.  He is experienced in the heart, spontaneously, simply, humbly, and privately.
Faith does not mean understanding, but trust.  It is not opposed to rational thought, but transcends and surpasses it.  It is not anti-reason, but beyond reason.  What is beyond reason in Orthodoxy does not eliminate reason but rather evacuates* and elevates it so that it is capable of accepting the experiences of the Divine Revelation.  It is our voluntary self-abandonment to the will and mercy of God.  Reason involves "narrowing God down," reducing Him to our personal needs and demands, to our selfish will.  When I go beyond reason, I leave the way of my heart open to God, to enter and to act within me in His own way, which is neither reasonable nor unreasonable, but beyond reason.  It is the eternal Truth of God, the source and road of our salvation.  It is the subjection of our reason to the Reason of God.  It is the effort we make to accept the Reason of God rather than our own when the two do not coincide.
(from Theological Gallery produced by Holy Monastery of Great Meteoron, Transfiguration of Christ the Saviour, 2007)
* By 'evacuates', I think he means 'emptied of reason's insistence on being sole arbiter of the real, the true and the good'.