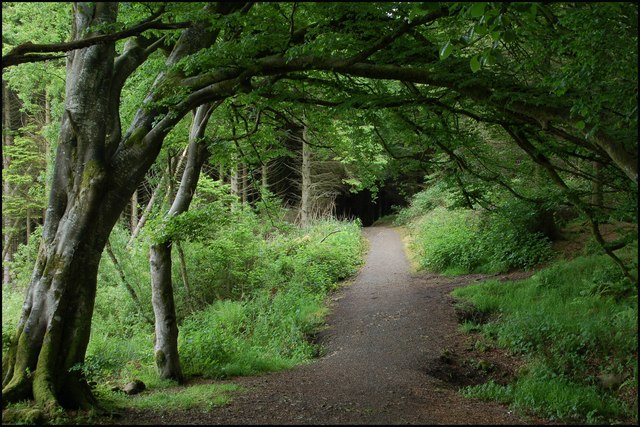 A recent online debate (not linked to here for privacy reasons) has once again shone the spotlight on the phenomenon of online Orthodox communities, which unfortunately are all too often places where heated arguments, angry personal attacks, and prideful arrogance take the place of simple, reasoned discussions. What purport to be sources of information and answers for troubling questions provide disinformation and lead to even further confusion. Nevertheless, people very often find the answers they are looking for and benefit from information shared in these fora. In this post, I would like to explore the usefulness of such fora and point out some of the more dangerous ideas and attitudes often encountered in these places, and what an Orthodox Christian or inquirer can do to make sure they are getting the right information about the Orthodox faith as they navigate their way through these online communities. For another look at this question by another O&H author, follow this link.
Where do I go to get the best information and answers to my questions?
Most of these fora rightly point their members to talk to a priest at a local Orthodox parish. It almost goes without saying that Orthodox Christianity is embodied in its members within a parish community. The local church, centered around the celebration of the Eucharist, is the place the Gospel is preached and consumed toward salvation.  It is absolutely vital that people attend the services and develop relationships with the clergy and laity of a parish, developing a sense of family belongingness where love forged in real, face-to-face relationships informs the way we seek and dispense information about Orthodoxy. Questions regarding the spiritual life, with its struggles and successes, should be a part of an ongoing relationship with a priest-confessor.
It is often the case that information gathered from a particular priest at a particular parish may differ from the next one down the street or in the next town over.  Some priests give good advice and good information, and some occasionally do not, for this is the unfortunate reality of our fallen condition. Nevertheless, it is important to consider the fact that, while we share a common Orthodox faith, our faith is by no means monolithic, rigid, incapable of variation or of having different approaches, especially when "grey areas" are involved. A person might go to their parish priest with a question or seeking spiritual direction only to find that it contradicts something they heard elsewhere. What is one to do in such a case?  Perhaps the best practice is to ask other members of the parish community, such as godparents, elder members, and people who are generally regarded as being faithful and pious Orthodox Christians. A life lived through experience, through years of trial and error, is often the best source for answers. It is vitally important to develop relationships with these people, for this indeed is how the Tradition of Orthodoxy is transmitted, from one yiayia (Greek for "grandmother") to the next.
Particular theological questions should be approached from respectable sources. Consulting standard manuals introducing the Orthodox faith is the best way to gain information. Your parish library might be a good place to look for these resources, or browse the catalogues of reputable Orthodox publishers. Avoid subjective opinions from people who are not degreed, trained by the competent authorities, or have no demonstrated expertise in Orthodox theology or Biblical studies. Go to the library or consult respected and official online repositories for such information.
What about the Fathers and the Hymns of the Church?
The textual element of the Orthodox Tradition is fantastically massive, ranging from the two dozen or so standard volumes of hymns sung during the Church year to the vast treasure of the Greek and Latin Fathers of the Church.  Much of the theology of the Church is found in the services themselves. The hymns and prayers of Vespers and Matins offer most of the theology and spiritual direction that one will ever need to live a full, Orthodox life.  Nevertheless, it is often the case that one cannot attend these services or they may not be offered regularly at a local parish.  They may even be sung in a language other than English or chanted in such a way that they cannot be easily understood.  One can consult online editions of the various books of hymns, but one should at least have a prayer book that contains the basic hymns of the Church throughout the year. It should be noted, however, that many hymns are designed to fit into regular thematic patterns and so can be redundant. Such hymns are generic and can be applied to many different saints. Some hymns can also be very unique to the time when they were written, for example hymns that pray to God for victory over barbarian invaders or deliverance from earthquakes.
It is important to approach the writings of the Fathers very carefully. The Fathers are not inerrant, neither are they authoritative in the same way that the Bible and the decisions of Ecumenical Councils are.  The Fathers may at times contradict each other or otherwise contain content that is questionable or difficult to understand. Many of the Fathers were intellectual giants of their age, who engaged in specific theological debates with other theologians regarding important theological issues and the threat of heresy. As such, one does not need to read the heavy theological writings of St. Maximos the Confessor or St. Gregory Palamas in order to live a faithful life in the Church. The best way to approach the writings of the Fathers initially is through anthologies, handbooks, or introductory material. The Sayings of the Desert Fathers and the collection usually called The Apostolic Fathers are two of the most popular gateways into patristic literature, and the excellent series by St. Vladimir's Seminary Press, Popular Patristics is a wonderful place to start as well. These small handbooks contain proper introductions written by reputable scholars which can give the proper historical and intellectual context.
Deep knowledge of the writings of the Holy Fathers is not necessary in order to live a faithful Christian life, and most Orthodox Christians throughout history have not had the luxury that we do today of convenient access to their writings. They heard occasional homilies from the Fathers or came across a quote here or there, but the wisdom of the Fathers was always transmitted far more through interpersonal relationships, between spiritual fathers and their spiritual children.
What about "Deeper" Things?
A faithful Orthodox Christian may want to go deeper into the study of the Fathers or the Scriptures, and this is always a laudable pursuit if it is pursued with the right intentions. As St. Paul said, "Knowledge puffs up, but love edifies" (1 Cor 8:1). Studying Orthodox theology, the Bible, or the Fathers can be very edifying, but it can also lead to pride, which can be used in arrogant ways to engage in fruitless arguments and disputes. Make sure that your decision to study is coming from a real desire to gain knowledge for your own edification, not to engage in meaningless debates. It is especially important to avoid using knowledge that you gain to wield spiritual power over others. Avoid giving spiritual advice when it is not asked for, and refrain from claiming that you know what "the Fathers say" unless you have gained the necessary knowledge and intellectual formation required of such broad statements. Quoting the Fathers, just like quoting the Bible, can be a double-edged sword: It can be well-intended, but it can cause a lot of harm as well.
The "deeper" things come from the well-spring of the heart. It is in the "deep heart" that we encounter the "deep things of God." A Psalm says, "Deep calls unto deep at the noise of Your waterfall" (Psalm 42:7), indicating the deep heart of mankind that calls out to the deep heart of God in response to the "waterfall" of grace. St. Paul says that "God has revealed them to us through His Spirit. For the Spirit searches all things, yes, the deep things of God" (1 Cor. 2:10). Pray in your heart to God, and there you will discover the deep things of God as He reveals them to you.
What about Places that Claim to be "Traditional"?
Online fora and even churches that specifically claim to be "traditional" or "genuine" are often fraught with a specific spiritual pathology that should be avoided—the anxious and even neurotic concern about being "right," "correct," and "Orthodox." While we have a responsibility to preserve our Orthodox faith and faithfully receive and transmit Holy Tradition, an overly wrought concern for being right or upholding what one perceives to be Orthodoxy is extremely dangerous. Who can be a competent spokesperson for what is Orthodox? The bishops and priests of the Church are specifically ordained by God for this ministry, so they are the ones we should look to in these matters. As a scholar, I become less and less sure all the time about what is and what is not Orthodox. Aside from the dogmatic definitions of the Ecumenical Councils, the Creed, and the liturgical services of the Church, much of what people claim to be Orthodox or un-Orthodox is difficult to judge rightly. I myself have fallen into the trap of declaring something to be un-Orthodox only to later find it in the writings of St. John Chrysostom! We become so sure of ourselves and our knowledge of Orthodoxy that we may rush to make proclamations that are untrue. It is important to exercise humility and to reserve judgment on these issues unless we are specifically instructed to do so and have gained the necessary education in Orthodox theology.
Of course not everyone (maybe not even most) people in "Traditional" online communities have this pathological tendency to assert their rightness and to misrepresent what is indeed Orthodox. Nevertheless, we should be aware that what comes under the guise of "Traditional" may in fact not be, and what is labeled "Orthodox" may in fact not be. It is always wise to consider the source and consider the medium of communication. A book published by a respectable Orthodox publishing house is probably a better source of information than the word of "some guy" on the Internet, and the word of a seminary-educated clergyman is probably a better source than a recent convert who has read a few books on Orthodoxy.
Beware of any claims to be more "traditional" or more "genuine" than another, for such claims are too often said from excessive pride and ignorance. Tradition and genuineness come from the God-instituted hierarchy of the Church and the authority that they have by means of their office. Anyone who attempts to undermine these canonical channels of Tradition should be regarded with suspicion. Of course, not every priest or bishop will be faithful in their responsibility to maintain and protect the Orthodox faith, but the witness of the greater whole will overcome the errors of a few.
Where to Go from Here
I have actually said very little in this post specifically about online Orthodox communities, and this is intentional, for there isn't really much to say. There are so many tried-and-true ways of encountering Orthodoxy offline, that online encounters mean very little. You must make an informed decision for yourself regarding if and to what degree you will participate in online Orthodox communities, Facebook groups, and discussion fora, but little of it matters, and none of it is necessary in order to lead a pious and faithful life as an Orthodox Christian.
We at Orthodoxy and Heterodoxy and indeed all of us at Ancient Faith Blogs, some of whom are experts in our given fields, hope to represent faithfully the Orthodoxy faith and provide a safe online community for people to come to in order to learn about the faith. We don't make claims to know Orthodoxy better than another, but we do hope to offer some guidance in the difficult task of discerning Orthodoxy in our world today.
Learn how to use conventional methods of learning about the faith.  Read the standard works of respected Orthodox theologians and thinkers. Find well-trodden channels on the Internet if you desire, and please, oh please,
Be kind.