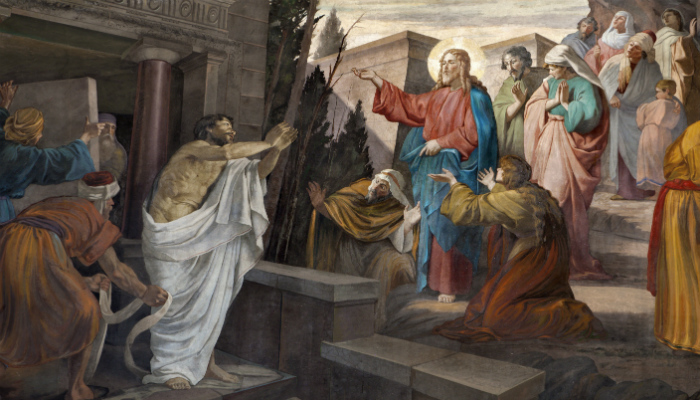 They say death comes in threes. And this past week, three people of personal significance to me were taken from this present life.
First, I learned of my grandmother's passing. Rose Ida Martini (April 13, 1927 – February 24, 2015) had herself lost her husband—my grandfather Vincent—only a few years ago. And in her final days, as my father reports, she was mindful of simply wanting to go home to be with him.
I have fond memories from my youth traveling to be with her and the rest of our Italian family in New Jersey. The amazing food, the boisterous yelling across the house, the intensity and warmth of family ties. Everything I now know about Italian cuisine can of course be traced back to her and those days long past. It's important to me that we preserve and pass on those memories and cultural roots to future generations. She will be missed, but I know that she is in a place of comfort and peace, and we shall someday be reunited, God willing.
Second, the world learned of Leonard Nimoy's passing—"Spock" of Star Trek fame. I am quite the "Trekker," and I wear that badge proudly. Star Trek was a big part of my childhood, my adolescence, and is a world that still brings me joy in the present. My young daughter is even a fan herself. There's a hope and sense of wonder assumed by that world, and as one interested in both astronomy and technology, it is a world that opens the mind to endless possibilities. Leonard was a talented actor and musician, with an impact far beyond a single television series (and related feature films), but for me, he will always be Spock. His oft-repeated benediction of "Live long and prosper" is a message both admirable and worthy of embrace, regardless of one's feelings about Star Trek.
And finally, this past Sunday afternoon—the Sunday of Orthodoxy—the Orthodox community learned of the sudden and tragic death of Fr. Matthew Baker, a presbyter of the Greek Orthodox Metropolis of Boston.
Fr. Matthew was traveling home from Vespers with his six children (ages 2 through 12). His Presvytera Katherine was at home, having just recently lost their seventh child to a still birth. Driving in the midst of a violent, winter storm, Fr. Matthew's van spun out of control, flipping multiple times and ejecting him from the vehicle. He was pronounced dead on the scene, but his six children were relatively unharmed.
For those who didn't know him, Fr. Matthew was a scholar of extraordinary gifts. Many suggested he would be one of the greatest theologians and scholars of the twenty-first century—and I can't help but agree. His loss to the world of Christian scholarship is significant, and yet, is the least of what was lost in his death. Given this scholarly and pastoral focus, Fr. Matthew and his family had spent the last several years essentially living in poverty so that he might acquire the necessary academic credentials for not only parish ministry, but also higher education. Most recently, he was in the process of authoring a book, assisting several others in editing and contributions to their own, and was completing a PhD at Fordham University.
In only the past few weeks, Fr. Matthew and his family were granted their first full-time parish assignment at Holy Trinity Greek Orthodox Church in Norwich, Connecticut. Fr. Matthew was energized by this new assignment, and the faithful were already becoming close to their newly appointed priest. Importantly, this new role of service would provide something for Fr. Matthew and his family that had been absent for so many years: a steady source of income.
But now, with this unexpected loss, the family is in a great deal of financial need—not to mention their emotional and spiritual needs. One of Fr. Matthew's closest friends, Seraphim Danckaert, has setup a funding campaign online to at least begin the process of supporting his beloved wife and six children. I have also volunteered to create a website dedicated to the life and works of Fr. Matthew, along with further fundraising efforts (more information forthcoming). And again, this is only a start. Whenever mindful, I would ask all of our readers to keep his family in your hearts and prayers, and to give sacrificially as able. They will need our support for a long, long time.
Reflecting on all of these events, I found myself utterly numb on Sunday evening.
I was unable to cope or even begin to understand how there is any justice or wisdom in Fr. Matthew's sudden and violent demise. Those poor children; his poor wife. Their lives are forever changed, and they were changed on a day we set aside for triumph—the triumph not only of our Lord over death itself, but of the Orthodox faith amidst a multitude of Christ-denying errors.
But where is the victory? Are we not left with only sting?
In between feelings of confusion and anger, I kept returning to a scripture that has stuck in my head since the first time I read it.
Tucked away like a treasure—often neglected or unknown by many—the Wisdom of Solomon reflects on the death of the righteous. Beyond this, it dares to ask: Why death? Who do we blame for all of this suffering, and why does it persist? (A similar narrative can be found in the book of Job, where his own friends become accusers—become Satan himself—in the wake of personal tragedy.)
As a Calvinist, I might be motivated to "lay the blame" at God's feet. He is completely sovereign, and therefore whatever takes place is ultimately his responsibility. When a sudden death occurs, it might be beyond our understanding, but it all has a deeper purpose as part of "God's plan."
But is that really the answer? Is God that ambivalent towards the death of the living? That calculated, distant, and cold?
In Wisdom, we read (1:12–16):
God did not create death, and he does not delight in the death of the living. For he created all things that they might exist, and the generative forces of the world are wholesome, and there is no destructive poison in them; and the dominion of Hades is not on earth. For righteousness is immortal. But ungodly men by their words and deeds summoned death; considering him a friend, they pined away, and they made a covenant with him, because they are fit to belong to his party.
Here, it seems that mankind has summoned death through our own selfish actions. Much like Adam and Eve in the Paradise of Eden, we have preferred the transitory pleasures of this world to the eternal rewards of the age to come. We take the easy way out.
But perhaps most importantly, Wisdom tells us that "God did not create death," nor does he "delight in the death of the living." Instead, he has "created all things that they might exist" and the "dominion of Hades" is not on earth. Hades, being the "place of the dead" in both ancient Greek mythology and later Christian theology, would certainly seem to have dominion in this present, evil age—just look at what happened this past week, after all. But what Wisdom suggests is that if we view death as having dominion, we are not seeing the world as we should. We are lacking eyes to see.
Further, we are reminded that death is not the end of our story as the people of God. The righteous are destined for an eternal and immortal existence, dwelling with the Saints and surrounded by all the angels in the throne room of eternity (something we experience ever briefly in the Divine Liturgy). While death is a sudden, and even tragic thing in this life, it is not the final word:
For God created man for incorruption, and made him in the image of his own eternity, but through the devil's envy death entered the world, and those who belong to his party experience it.
—Wis. 2:23–24
It's often said "death is only natural." This is entirely inaccurate. Death is un-natural. In fact, death is the most unnatural thing in this present life, which is why we find it so shocking and painful.
We were created for incorruption, intended for a life without end. God is Life himself, and in him, we share in that true Life. Death is everything that is contrary to or opposed to God. This is why when Christ our God condescended to die on the Cross, death itself was vanquished, for death could not tolerate the presence of true Life.
What we learn from Wisdom is that death has entered the world through the envy of the devil (cf. Heb. 2:14). By Satan's deception, Adam and Eve followed a path apart from God, being therefore separated from Life. "God did not create death, and he does not delight in the death of the living," for:
[T]he souls of the righteous are in the hand of God, and no torment will ever touch them. In the eyes of the foolish they seemed to have died, and their departure was thought to be an affliction, and their going from us to be their destruction; but they are at peace. For though in the sight of men they were punished, their hope is full of immortality.
—Wis. 3:2–4
There is no denying that death is real, and that it presents a source of strife in the here-and-now. But as Christians, we must remember that death is not "part of God's plan," so to speak. It is contrary to everything God is about, and so God did something about it. He sent his only Son to live, die, and conquer Hades itself.
And how did that Son, walking this earth as one of us and faced with the death of his friend Lazarus respond? "He wept" (John 11:35). Death was a shock and pain even for the God-Man Jesus Christ. And in that moment, surrounded by his grieving friends and loved ones, the Son of God provided a glimpse of what's to come—a glimpse of our own destiny as God's children in him. He shows us the resurrection, the peace of immortality that awaits the righteous faithful in Christ. He shows us what God does for his friends.
With the ultimate day of resurrection approaching, the nearness and reality of death will seem ever more apparent for me in light of everything that's recently taken place. But with our eyes laid on Christ and the victory we have over death in him, we should not fall victim to despair.
We should not look upon our faithful, fallen brothers and sisters as those forgotten or forsaken by God. Their departure is not a true affliction, nor is it destruction. There is no doubt in my mind that tears were shed by the Son of God on their behalf, even in the throne room of heaven. And with this peace in mind, we should be ever mindful of our own mortality and the need for repentance.
In the Eastern liturgical tradition, we repeatedly refer to God as "the lover of mankind." So may our God who loves mankind make their memories to be eternal, and may we all journey towards Pascha with a renewed sense of purpose and hope. With a knowledge that God is love, that death is swallowed up in victory, and that at the death of human beings our loving God weeps.
For God did not create death, and he does not delight in the death of the living.