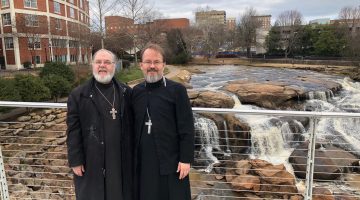 With Fr. Marcus Burch, Chancellor of the Diocese of the South, my host in the area and arranger of the talk at Furman University.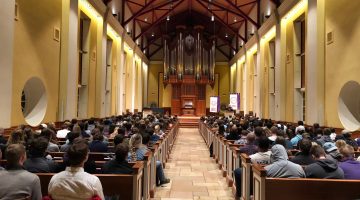 The crowd at the Daniel Chapel of Furman University where the talk "Who Goes to Hell?" was given.  The chapel (which holds about 380) was full; about 50 were turned away for lack of space due to fire codes (which one person thought amusing, given the topic of the talk).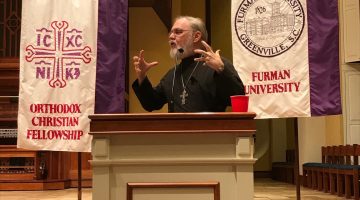 Me giving the hour long talk at the Chapel.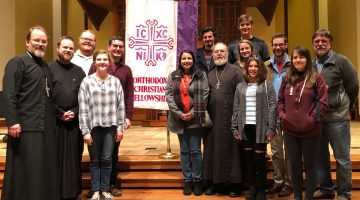 Myself with the members of the OCF (Orthodox Christian Fellowship) at Furman University after the talk.