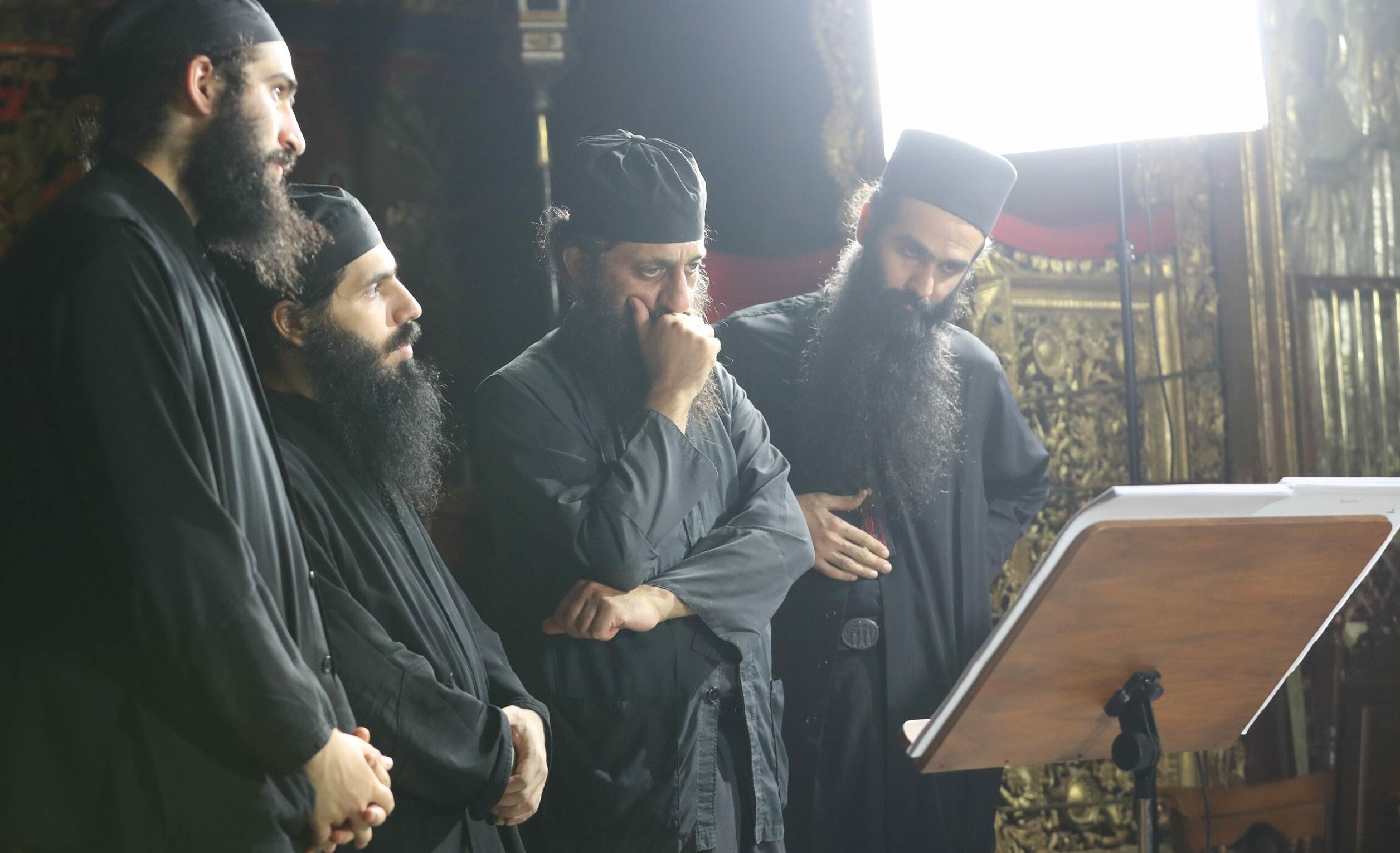 In almost every Orthodox service we pray at some point for "those who labor and those who sing." I once quipped to one of my students that we should add "and those who labor at singing." If you're trying to give it your best, church singing is hard work.
For those with training and experience enough to have the rudiments of singing come fairly easily, it remains a considerable challenge to convey meaning and intentionality in every word, every note, every phrase, and to never allow your work to become routine, no matter how many times you do it. For those who lack training and experience, the challenge is even greater (I know from my own experience), since you have to do all of the above plus think about the fundamentals of music, diction, vocal technique, and everything else that makes for good singing. And then there's the challenge of making our singing liturgical, keeping pace with the order and flow of the service, managing our attention and trying not to get distracted, recovering from distractions when they inevitably arise, and somehow channeling all this towards God in a way that inspires people to pray. No wonder we beg God's mercy on "those who sing" every time we have church.
Given all the work church singers have to do and think about, it's not uncommon for one of them to ask me something like, "but how can I hope to pray while I'm singing?" Based on the advice of a few people much more experienced in prayer than I am, I've come to the following conclusion: prayer is not so much something we do as something we receive.
St. Paul writes that "we do not know what to pray for as we ought, but the Spirit himself intercedes for us with groanings too deep for words" [Rom. 8:26 ESV]. Prayer—true prayer—is a gift from God, an indwelling of divine grace, and therefore not something that can be manufactured. This is not to say that we have nothing to offer. On the contrary, the work of any human being is to try to be receptive to prayer. To paraphrase a friend of mine, the principal prerequisite for receiving the gift of prayer is a loving and obedient heart—and cultivating such a thing is work enough for a lifetime.
So this is what I tell my singers: give your best. Do everything asked of you willingly, eagerly, humbly, assiduously—especially when you don't feel like it—and you'll be doing the work of prayer. Throughout the Old Testament, and throughout most of human history, worship has involved some kind of sacrifice. In the Liturgy, the "reasonable and bloodless sacrifice," it's no different, except that now we don't offer victims, but we offer our love, our obedience, our energy, our resources, our intellect, our ego, our selves. This is the deepest kind of sacrifice, the "sacrifice of praise," as we say during the Anaphora, and it isn't easy.
If we find ourselves in a state where singing in church is something more of a hobby or a pastime, something we do as the spirit moves us, or because it makes us feel good, without much thought as to how well-prepared we are to do it—that is, on our own terms—then we haven't yet discovered the true work of liturgical singing. However, if we find that we have to steel ourselves to the task at hand, to marshal our strength yet again to sing a service or attend a rehearsal, giving our best regardless of how we feel, then I think we've entered the arena. And the rewards for this kind of offering, the "sacrifice of praise," are infinitely greater than the fleeting pleasure that singing on our own terms has to offer.
***
If you're interested in getting involved in the work of church singing, consider buying my book of common chants for the Divine Liturgy.