Seeking out Healing in the Life of the Church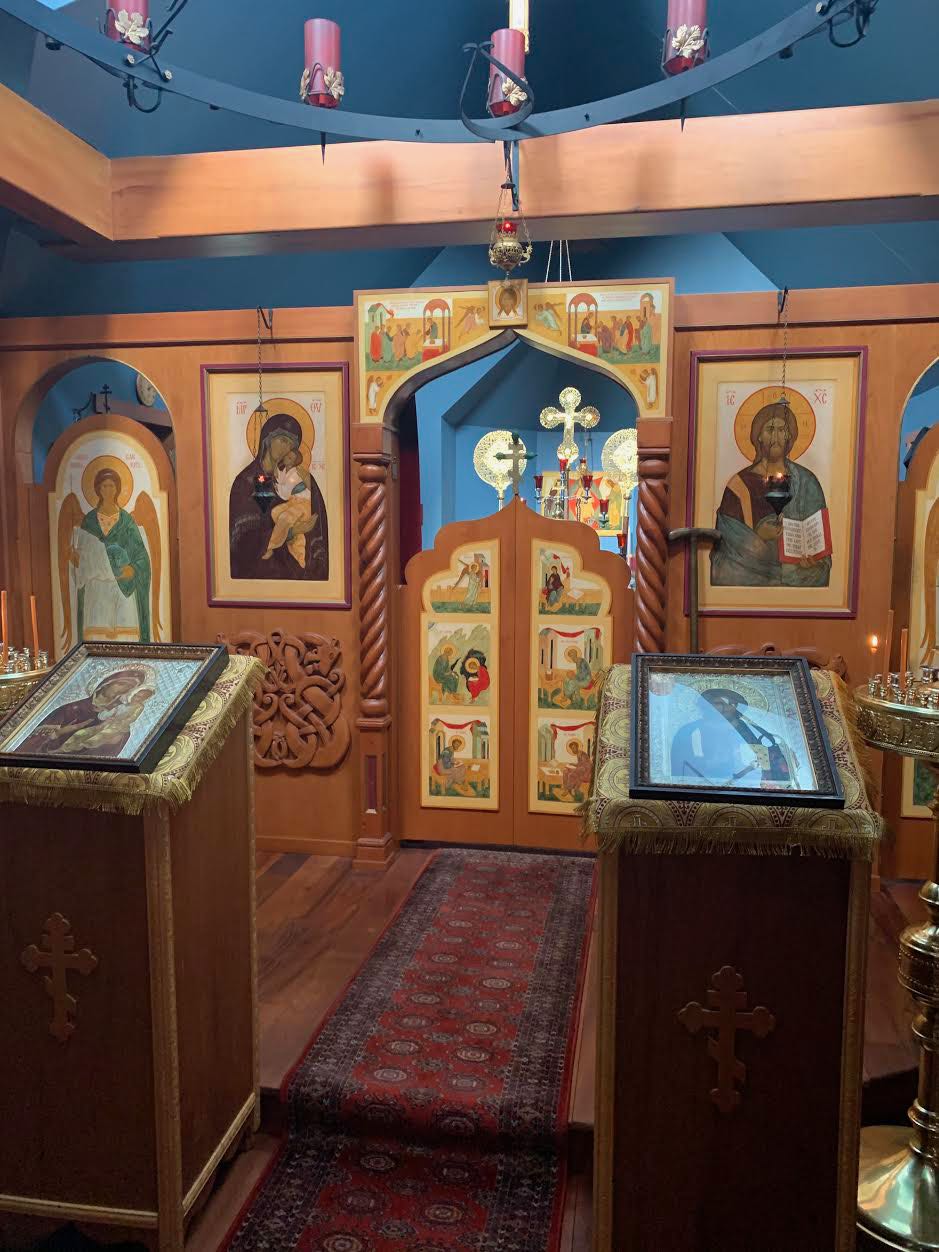 Orthodoxy offers a very precise way in which to enter into communion with God. It is a way that must be learned, for simply "becoming Orthodox" will not lead the seeker into an inner life that will transform, and enlighten. Membership in the Church is simply not enough, for the Church is not about beautiful services, icons, or mystical theology. As a hospital for the soul, the Church is a place wherein we can receive healing for that which ails us. It is the place where we can be cured, and made whole.
Like the emergency room of a local hospital, a patient can't simply walk in, and expect to be healed. They have to submit themselves to examination by the ER staff, who will ask them to describe what is going on, where they are hurting, run tests, and, finally, prescribe the necessary medication that will bring about healing.
Within the hospital of the soul, that is the Church, her priests act in the same capacity as the ER personnel. They interview the patient (parishioner), and examine the heart to find the sickness, and recommend the cure. The priest becomes the therapeutic guide, recommending what the patient (seeker) can do in order to be made whole.
A prayer rule, the daily reading of the Holy Scriptures, frequent confession and reception of the Holy Mysteries, are all part of the Church's medicine that will bring about the cure. Just as the doctor will prescribe the proper dosage, after getting to know his patient, so too, does the priest prescribe that which will help his spiritual son or daughter.
The spiritual life is something that needs to be learned, perhaps more so now, than at any time in the history of our world. As godlessness increases, so do the obstacles to spiritual progress. The degradation of the whole of our society, and the depths of depravity that have become a normal part of our age, have made this a dangerous time. Going it alone spirituality can leave one vulnerable to spiritual delusion. We all need a trusted and experienced guide who can help us avoid the pitfalls of the pride and self-will that would lead us down to perdition.
Love in Christ,
Abbot Tryphon
Wednesday June 2, 2021 / May 20, 2021
Apodosis of Prepolovenie. Tone four.
Fast. Fish Allowed
Martyr Thalelaeus at Aegae in Cilicia and companions, Martyrs Alexander and Asterius (284).
Uncovering of the relics (1431) of St. Alexis, metropolitan of Moscow and wonderworker of all Russia (1378).
St. Dovmont-Timothy, prince of Pskov (1299).
Martyr Asclas of Egypt (287).
Sts. Zabulon and Susanna, parents of St. Nina (Nino) (4th c.) (Georgia).
Venerable Thalassius the Myrrh-giver of Libya (ca. 660).
Venerables Nicetas, John, and Joseph, monks, of Chios (1050).
St. Ethelbert, king and martyr (793) (Celtic & British).
Venerable Stephen, abbot of Piperi in Serbia (1697) (Serbia).
St. Mark hermit (Greek).
St. Austregiselus, bishop of Bourges (624) (Neth.).
The Scripture Readings
John 10:1-9
Jesus the True Shepherd
10 "Most assuredly, I say to you, he who does not enter the sheepfold by the door, but climbs up some other way, the same is a thief and a robber. 2 But he who enters by the door is the shepherd of the sheep. 3 To him the doorkeeper opens, and the sheep hear his voice; and he calls his own sheep by name and leads them out. 4 And when he brings out his own sheep, he goes before them; and the sheep follow him, for they know his voice.5 Yet they will by no means follow a stranger, but will flee from him, for they do not know the voice of strangers." 6 Jesus used this illustration, but they did not understand the things which He spoke to them.
Jesus the Good Shepherd
7 Then Jesus said to them again, "Most assuredly, I say to you, I am the door of the sheep.8 All who ever came before Me are thieves and robbers, but the sheep did not hear them. 9 I am the door. If anyone enters by Me, he will be saved, and will go in and out and find pasture.
Acts 13:13-24
At Antioch in Pisidia
13 Now when Paul and his party set sail from Paphos, they came to Perga in Pamphylia; and John, departing from them, returned to Jerusalem. 14 But when they departed from Perga, they came to Antioch in Pisidia, and went into the synagogue on the Sabbath day and sat down. 15 And after the reading of the Law and the Prophets, the rulers of the synagogue sent to them, saying, "Men and brethren, if you have any word of exhortation for the people, say on."
16 Then Paul stood up, and motioning with his hand said, "Men of Israel, and you who fear God, listen: 17 The God of this people [b]Israel chose our fathers, and exalted the people when they dwelt as strangers in the land of Egypt, and with [c]an uplifted arm He brought them out of it. 18 Now for a time of about forty years He put up with their ways in the wilderness. 19 And when He had destroyed seven nations in the land of Canaan, He distributed their land to them by allotment.
20 "After that He gave them judges for about four hundred and fifty years, until Samuel the prophet. 21 And afterward they asked for a king; so God gave them Saul the son of Kish, a man of the tribe of Benjamin, for forty years. 22 And when He had removed him, He raised up for them David as king, to whom also He gave testimony and said, 'I have found David the son of Jesse, a man after My own heart, who will do all My will.' 23 From this man's seed, according to the promise, God raised up for Israel a Savior—Jesus— 24 after John had first preached, before His coming, the baptism of repentance to all the people of Israel.
John 6:5-14
5 Then Jesus lifted up His eyes, and seeing a great multitude coming toward Him, He said to Philip, "Where shall we buy bread, that these may eat?" 6 But this He said to test him, for He Himself knew what He would do.
7 Philip answered Him, "Two hundred denarii worth of bread is not sufficient for them, that every one of them may have a little."
8 One of His disciples, Andrew, Simon Peter's brother, said to Him, 9 "There is a lad here who has five barley loaves and two small fish, but what are they among so many?"
10 Then Jesus said, "Make the people sit down." Now there was much grass in the place. So the men sat down, in number about five thousand. 11 And Jesus took the loaves, and when He had given thanks He distributed them [a]to the disciples, and the disciples to those sitting down; and likewise of the fish, as much as they wanted. 12 So when they were filled, He said to His disciples, "Gather up the fragments that remain, so that nothing is lost." 13 Therefore they gathered them up, and filled twelve baskets with the fragments of the five barley loaves which were left over by those who had eaten. 14 Then those men, when they had seen the sign that Jesus did, said, "This is truly the Prophet who is to come into the world."
Hebrews 13:17-21
17 Obey those who rule over you, and be submissive, for they watch out for your souls, as those who must give account. Let them do so with joy and not with grief, for that would be unprofitable for you.
Prayer Requested
18 Pray for us; for we are confident that we have a good conscience, in all things desiring to live honorably. 19 But I especially urge you to do this, that I may be restored to you the sooner.
Benediction, Final Exhortation, Farewell
20 Now may the God of peace who brought up our Lord Jesus from the dead, that great Shepherd of the sheep, through the blood of the everlasting covenant, 21 make you complete in every good work to do His will, working in you what is well pleasing in His sight, through Jesus Christ, to whom be glory forever and ever. Amen.
Luke 6:17-23
Jesus Heals a Great Multitude
17 And He came down with them and stood on a level place with a crowd of His disciples and a great multitude of people from all Judea and Jerusalem, and from the seacoast of Tyre and Sidon, who came to hear Him and be healed of their diseases, 18 as well as those who were tormented with unclean spirits. And they were healed. 19 And the whole multitude sought to touch Him, for power went out from Him and healed them all.
The Beatitudes
20 Then He lifted up His eyes toward His disciples, and said:
"Blessed are you poor,
For yours is the kingdom of God.
21 Blessed are you who hunger now,
For you shall be filled.
Blessed are you who weep now,
For you shall laugh.
22 Blessed are you when men hate you,
And when they exclude you,
And revile you, and cast out your name as evil,
For the Son of Man's sake.
23 Rejoice in that day and leap for joy!
For indeed your reward is great in heaven,
For in like manner their fathers did to the prophets.