We are Called to be a Holy People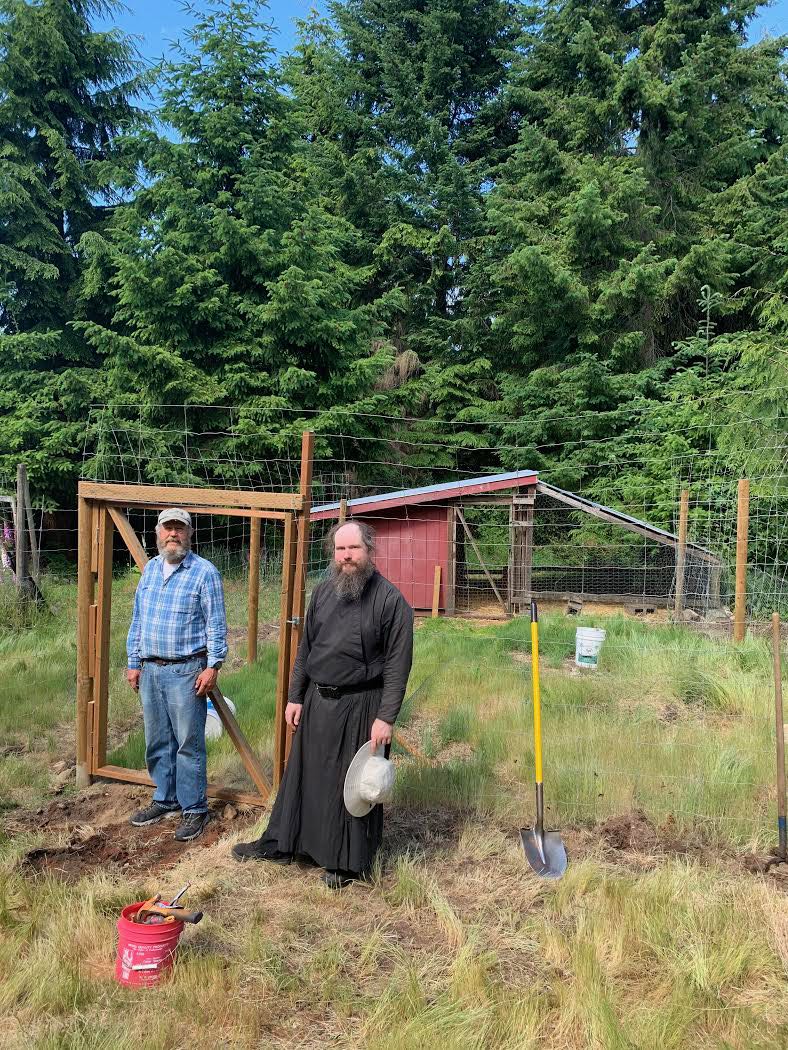 If we are to be true to our calling as the children of God, we must live in imitation of Christ. We must imitate His meekness and humility. We must love others just as did He. We must be willing to be transformed, and made whole, that others can see in us, the Light of Christ. To do this, we must pray and fast, seeking the help that only Christ can give us. That which is impossible with us, is possible with the help of Christ. Only Christ can ignite our soul for love of God, but we must cooperate by making our hearts open to Him.
We must not allow ourselves to be complacent in our journey into the Heart of God. Our Christian faith demands that we take heaven violently, storming heaven as it were. Only when we are ruthless towards ourselves, and quick to condemn ourselves as the worst of sinners, will we truly be flooded with the grace needed to be transformed and made whole. Like the Holy Apostle Paul, we must see ourselves as the worst of sinners, and like Paul must see that any good we do, is Christ in us.
Just as we light lampadas and candles before holy icons, symbolizing the Light of Christ, so too must we struggle each and every day to let the Light of Christ shine forth in us. If we live our Christian faith with little effort, the Light will be dim, and neither the angels in heaven, or those who come in contact with us, will notice anything different from the unbeliever. We are, as Christians, called to be a holy people, living "not of this world", but ever in the Kingdom that is to come.
Love in Christ,
Abbot Tryphon
Photos: Reader Edward Pierson and Monk Peter have created a new chicken run for our new chickens.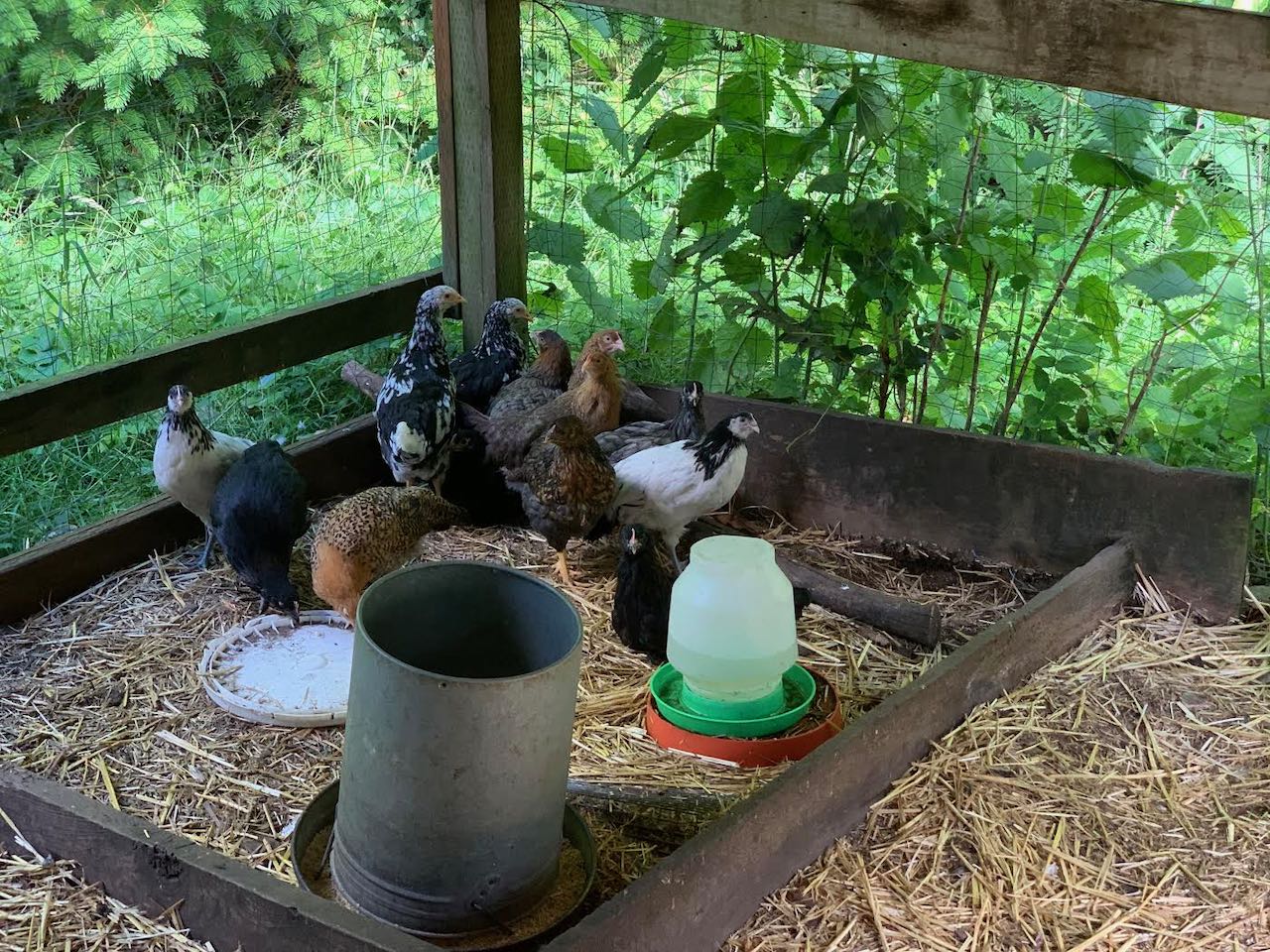 Wednesday June 9, 2021 / May 27, 2021
Apodosis of Pascha. Tone five.
Fast. Fish Allowed
Hieromartyr Therapon, bishop of Sardis (259).
Translation of the relics (1667) of Venerable Nilus of Stolben Island (1554).
Venerable Therapontes, abbot of Byelozersk (White Lake) (1426).
Translation of the relics (1472) of Sts. Cyprian (1406), Photius (1431), and Jonah (1461), metropolitans of Kiev.
Venerable Therapontes, abbot of Monza (1597).
4St. John the Russian, whose relics are on the island of Euboea (1730).
Virgin-martyr Theodora and Martyr Didymus the Soldier of Alexandria (304).
Martyr Julius the Veteran at Dorostolum, Moesia (302) (Romania).
Venerable Bede the Venerable (735) (Celtic & British).
Venerable Michael of Parekhi (8th-9th c.) (Georgia).
St. Basil of Khakhuli, son of King Bagrat III (11th c.) (Georgia).
Martyr Eusebiotus (Greek).
Martyr Alypius (Greek).
The Scripture Readings
Matthew 11:27-30
27 All things have been delivered to Me by My Father, and no one knows the Son except the Father. Nor does anyone know the Father except the Son, and the one to whom the Son wills to reveal Him. 28 Come to Me, all you who labor and are heavy laden, and I will give you rest. 29 Take My yoke upon you and learn from Me, for I am [a]gentle and lowly in heart, and you will find rest for your souls. 30 For My yoke is easy and My burden is light."
Acts 18:22-28
22 And when he had landed at Caesarea, and gone up and greeted the church, he went down to Antioch. 23 After he had spent some time there, he departed and went over the region of Galatia and Phrygia in order, strengthening all the disciples.
Ministry of Apollos
24 Now a certain Jew named Apollos, born at Alexandria, an eloquent man and mighty in the Scriptures, came to Ephesus. 25 This man had been instructed in the way of the Lord; and being fervent in spirit, he spoke and taught accurately the things of the Lord, though he knew only the baptism of John. 26 So he began to speak boldly in the synagogue. When Aquila and Priscilla heard him, they took him aside and explained to him the way of God more accurately. 27 And when he desired to cross to Achaia, the brethren wrote, exhorting the disciples to receive him; and when he arrived, he greatly helped those who had believed through grace; 28 for he vigorously refuted the Jews publicly, showing from the Scriptures that Jesus is the Christ.
John 12:36-47
36 While you have the light, believe in the light, that you may become sons of light." These things Jesus spoke, and departed, and was hidden from them.
Who Has Believed Our Report?
37 But although He had done so many signs before them, they did not believe in Him, 38 that the word of Isaiah the prophet might be fulfilled, which he spoke:
"Lord, who has believed our report?
And to whom has the arm of the Lord been revealed?"
39 Therefore they could not believe, because Isaiah said again:
40 "He has blinded their eyes and hardened their hearts,
Lest they should see with their eyes,
Lest they should understand with their hearts and turn,
So that I should heal them."
41 These things Isaiah said when he saw His glory and spoke of Him.
Walk in the Light
42 Nevertheless even among the rulers many believed in Him, but because of the Pharisees they did not confess Him, lest they should be put out of the synagogue; 43 for they loved the praise of men more than the praise of God.
44 Then Jesus cried out and said, "He who believes in Me, believes not in Me but in Him who sent Me. 45 And he who sees Me sees Him who sent Me. 46 I have come as a light into the world, that whoever believes in Me should not abide in darkness. 47 And if anyone hears My words and does not believe, I do not judge him; for I did not come to judge the world but to save the world.
Ephesians 6:10-17
The Whole Armor of God
10 Finally, my brethren, be strong in the Lord and in the power of His might. 11 Put on the whole armor of God, that you may be able to stand against the wiles of the devil. 12 For we do not wrestle against flesh and blood, but against principalities, against powers, against the rulers of the darkness of this age, against spiritual hosts of wickedness in the heavenly places. 13 Therefore take up the whole armor of God, that you may be able to withstand in the evil day, and having done all, to stand.
14 Stand therefore, having girded your waist with truth, having put on the breastplate of righteousness, 15 and having shod your feet with the preparation of the gospel of peace; 16 above all, taking the shield of faith with which you will be able to quench all the fiery darts of the wicked one. 17 And take the helmet of salvation, and the sword of the Spirit, which is the word of God;
Luke 12:2-12
2 For there is nothing covered that will not be revealed, nor hidden that will not be known.3 Therefore whatever you have spoken in the dark will be heard in the light, and what you have spoken in the ear in inner rooms will be proclaimed on the housetops.
Jesus Teaches the Fear of God
4 "And I say to you, My friends, do not be afraid of those who kill the body, and after that have no more that they can do. 5 But I will show you whom you should fear: Fear Him who, after He has killed, has power to cast into hell; yes, I say to you, fear Him!
6 "Are not five sparrows sold for two copper coins? And not one of them is forgotten before God. 7 But the very hairs of your head are all numbered. Do not fear therefore; you are of more value than many sparrows.
Confess Christ Before Men
8 "Also I say to you, whoever confesses Me before men, him the Son of Man also will confess before the angels of God. 9 But he who denies Me before men will be denied before the angels of God.
10 "And anyone who speaks a word against the Son of Man, it will be forgiven him; but to him who blasphemes against the Holy Spirit, it will not be forgiven.
11 "Now when they bring you to the synagogues and magistrates and authorities, do not worry about how or what you should answer, or what you should say. 12 For the Holy Spirit will teach you in that very hour what you ought to say."