Egoism of Worldly Educated People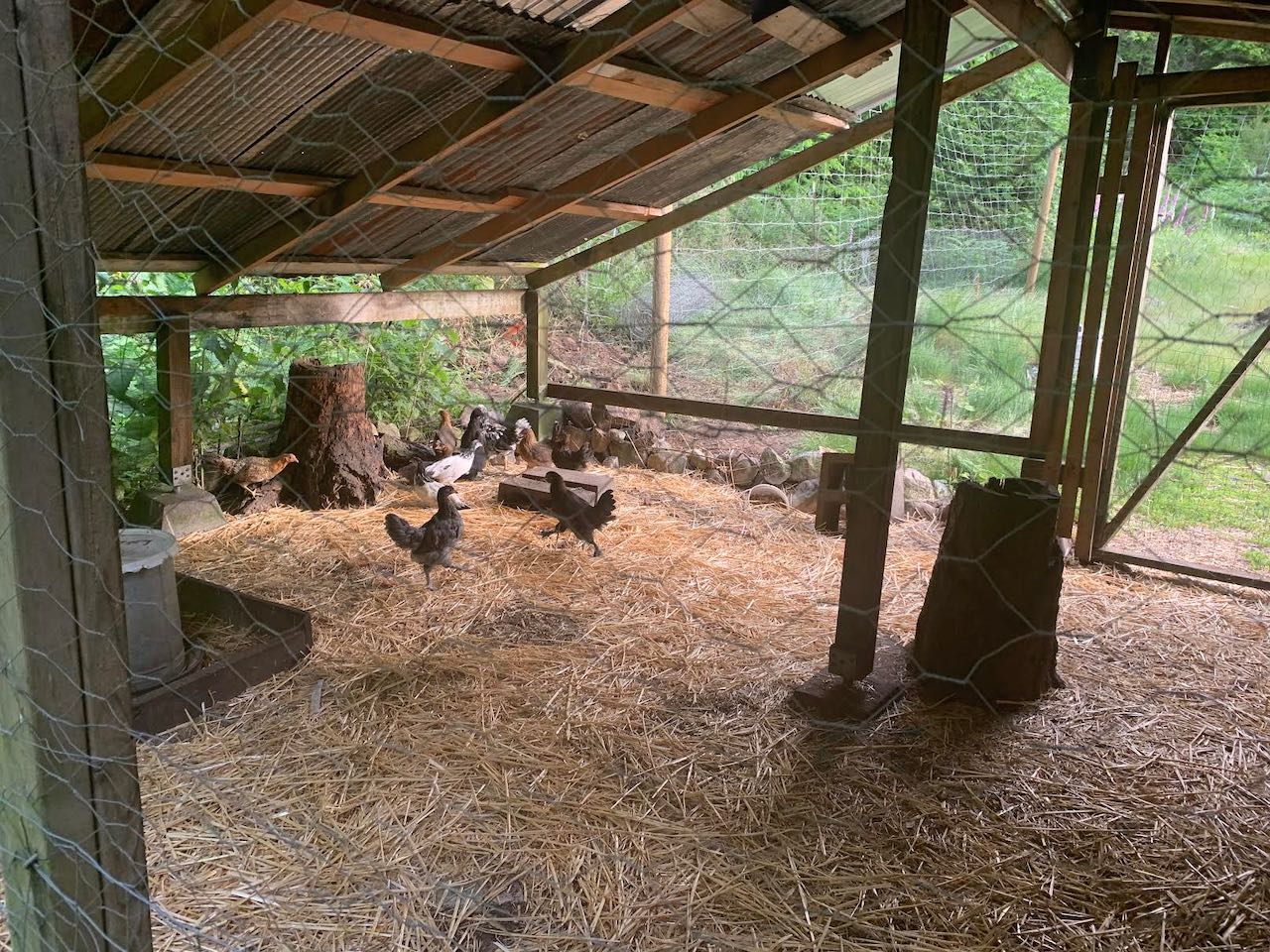 One of the great saints of our age, Elder Paisios of Mt. Athos, said people who are filled with egoism and pride because of their education, "resemble satellites that orbit in the sky, giving one the impression that they are stars. If, however, you observe them carefully you will see their crooked steps and see that it is all a human sham."
The holy elder went on to say, "Internally-oriented people, on account of their humility, are the true stars that move at dizzying speeds, but noiselessly and humbly, without anyone understanding how they move even though they are immense planets. They hide in the depths of heaven and give men the impression that they are little oil lamps aflame with a humble light."
These words of wisdom from the Elder Paisios should be taken into our hearts, and become the central theme of our journey to God. It is easy to get puffed up about ourselves when those around us recognize our accomplishments, but this life is not about careers, education, or success, but about our relationship with God. Only one who has acquired a humble and contrite heart, will move at "dizzying speeds".
Education in itself is not to be avoided, nor are we expected to avoid success in our chosen field. We must, however, avoid self-promotion, if we are to gain humility.
Love in Christ,
Abbot Tryphon
Photo: Our thirteen new hens.
Sunday June 6, 2021 / May 24, 2021
Sixth Sunday of Pascha: The Blind Man. Tone five.
Synaxis of Hieromartyrs of Kholmsk and Podliash (movable holiday on the Sunday after May 19th).
Venerable Symeon Stylites (the Younger) of the Wonderful Mountain (596).
Venerable Nicetas Stylites, wonderworker of Pereyaslavl-Zalesski (1186).
St. Xenia of Petersburg, fool-for-Christ (Glorification 1988).
Martyrs Meletius Stratelates, Stephen, John, and 1,218 soldiers with women and children, including: Serapion the Egyptian, Callinicus the Magician, Theodore, Faustus, the women Marciana, Susanna, and Palladia, two children Cyriacus and Christian, and twelve tribunes: Faustus, Festus, Marcellus, Theodore, Meletius, Sergius, Marcellinus, Felix, Photinus, Theodoriscus, Mercurius, Didymus, all of whom suffered in Galatia (218).
Venerable Vincent of Lerins (ca. 450).
St. Gregory, archbishop of Novgorod (1193).
Nun-martyr Martha, abbess of Monemvasia (990).
The Scripture Readings
John 20:11-18
Mary Magdalene Sees the Risen Lord
11 But Mary stood outside by the tomb weeping, and as she wept she stooped down and looked into the tomb. 12 And she saw two angels in white sitting, one at the head and the other at the feet, where the body of Jesus had lain. 13 Then they said to her, "Woman, why are you weeping?"
She said to them, "Because they have taken away my Lord, and I do not know where they have laid Him."
14 Now when she had said this, she turned around and saw Jesus standing there, and did not know that it was Jesus. 15 Jesus said to her, "Woman, why are you weeping? Whom are you seeking?"
She, supposing Him to be the gardener, said to Him, "Sir, if You have carried Him away, tell me where You have laid Him, and I will take Him away."
16 Jesus said to her, "Mary!"
She turned and said to Him, "Rabboni!" (which is to say, Teacher).
17 Jesus said to her, "Do not cling to Me, for I have not yet ascended to My Father; but go toMy brethren and say to them, 'I am ascending to My Father and your Father, and to My God and your God.' "
18 Mary Magdalene came and told the [b]disciples that she had seen the Lord, and that He had spoken these things to her.
Acts 16:16-34
Paul and Silas Imprisoned
16 Now it happened, as we went to prayer, that a certain slave girl possessed with a spirit of divination met us, who brought her masters much profit by fortune-telling. 17 This girl followed Paul and us, and cried out, saying, "These men are the servants of the Most High God, who proclaim to us the way of salvation." 18 And this she did for many days.
But Paul, greatly annoyed, turned and said to the spirit, "I command you in the name of Jesus Christ to come out of her." And he came out that very hour. 19 But when her masters saw that their hope of profit was gone, they seized Paul and Silas and dragged them into the marketplace to the authorities.
20 And they brought them to the magistrates, and said, "These men, being Jews, exceedingly trouble our city; 21 and they teach customs which are not lawful for us, being Romans, to receive or observe." 22 Then the multitude rose up together against them; and the magistrates tore off their clothes and commanded them to be beaten with rods. 23 And when they had laid many stripes on them, they threw them into prison, commanding the jailer to keep them securely. 24 Having received such a charge, he put them into the inner prison and fastened their feet in the stocks.
The Philippian Jailer Saved
25 But at midnight Paul and Silas were praying and singing hymns to God, and the prisoners were listening to them. 26 Suddenly there was a great earthquake, so that the foundations of the prison were shaken; and immediately all the doors were opened and everyone's chains were loosed. 27 And the keeper of the prison, awakening from sleep and seeing the prison doors open, supposing the prisoners had fled, drew his sword and was about to kill himself. 28 But Paul called with a loud voice, saying, "Do yourself no harm, for we are all here."
29 Then he called for a light, ran in, and fell down trembling before Paul and Silas. 30 And he brought them out and said, "Sirs, what must I do to be saved?"
31 So they said, "Believe on the Lord Jesus Christ, and you will be saved, you and your household." 32 Then they spoke the word of the Lord to him and to all who were in his house. 33 And he took them the same hour of the night and washed their stripes. And immediately he and all his family were baptized. 34 Now when he had brought them into his house, he set food before them; and he rejoiced, having believed in God with all his household.
John 9:1-38
A Man Born Blind Receives Sight
9 Now as Jesus passed by, He saw a man who was blind from birth. 2 And His disciples asked Him, saying, "Rabbi, who sinned, this man or his parents, that he was born blind?"
3 Jesus answered, "Neither this man nor his parents sinned, but that the works of God should be revealed in him. 4 I must work the works of Him who sent Me while it is day; the night is coming when no one can work. 5 As long as I am in the world, I am the light of the world."
6 When He had said these things, He spat on the ground and made clay with the saliva; and He anointed the eyes of the blind man with the clay. 7 And He said to him, "Go, wash in the pool of Siloam" (which is translated, Sent). So he went and washed, and came back seeing.
8 Therefore the neighbors and those who previously had seen that he was blind said, "Is not this he who sat and begged?"
9 Some said, "This is he." Others said, "He is like him."
He said, "I am he."
10 Therefore they said to him, "How were your eyes opened?"
11 He answered and said, "A Man called Jesus made clay and anointed my eyes and said to me, 'Go to the pool of Siloam and wash.' So I went and washed, and I received sight."
12 Then they said to him, "Where is He?"
He said, "I do not know."
The Pharisees Excommunicate the Healed Man
13 They brought him who formerly was blind to the Pharisees. 14 Now it was a Sabbath when Jesus made the clay and opened his eyes. 15 Then the Pharisees also asked him again how he had received his sight. He said to them, "He put clay on my eyes, and I washed, and I see."
16 Therefore some of the Pharisees said, "This Man is not from God, because He does not keep the Sabbath."
Others said, "How can a man who is a sinner do such signs?" And there was a division among them.
17 They said to the blind man again, "What do you say about Him because He opened your eyes?"
He said, "He is a prophet."
18 But the Jews did not believe concerning him, that he had been blind and received his sight, until they called the parents of him who had received his sight. 19 And they asked them, saying, "Is this your son, who you say was born blind? How then does he now see?"
20 His parents answered them and said, "We know that this is our son, and that he was born blind; 21 but by what means he now sees we do not know, or who opened his eyes we do not know. He is of age; ask him. He will speak for himself." 22 His parents said these things because they feared the Jews, for the Jews had agreed already that if anyone confessed that He was Christ, he would be put out of the synagogue. 23 Therefore his parents said, "He is of age; ask him."
24 So they again called the man who was blind, and said to him, "Give God the glory! We know that this Man is a sinner."
25 He answered and said, "Whether He is a sinner or not I do not know. One thing I know: that though I was blind, now I see."
26 Then they said to him again, "What did He do to you? How did He open your eyes?"
27 He answered them, "I told you already, and you did not listen. Why do you want to hear it again? Do you also want to become His disciples?"
28 Then they reviled him and said, "You are His disciple, but we are Moses' disciples. 29 We know that God spoke to Moses; as for this fellow, we do not know where He is from."
30 The man answered and said to them, "Why, this is a marvelous thing, that you do not know where He is from; yet He has opened my eyes! 31 Now we know that God does not hear sinners; but if anyone is a worshiper of God and does His will, He hears him. 32 Since the world began it has been unheard of that anyone opened the eyes of one who was born blind. 33 If this Man were not from God, He could do nothing."
34 They answered and said to him, "You were completely born in sins, and are you teaching us?" And they cast him out.
True Vision and True Blindness
35 Jesus heard that they had cast him out; and when He had found him, He said to him, "Do you believe in the Son of God?"
36 He answered and said, "Who is He, Lord, that I may believe in Him?"
37 And Jesus said to him, "You have both seen Him and it is He who is talking with you."
38 Then he said, "Lord, I believe!" And he worshiped Him.