When Good Deeds Become Prideful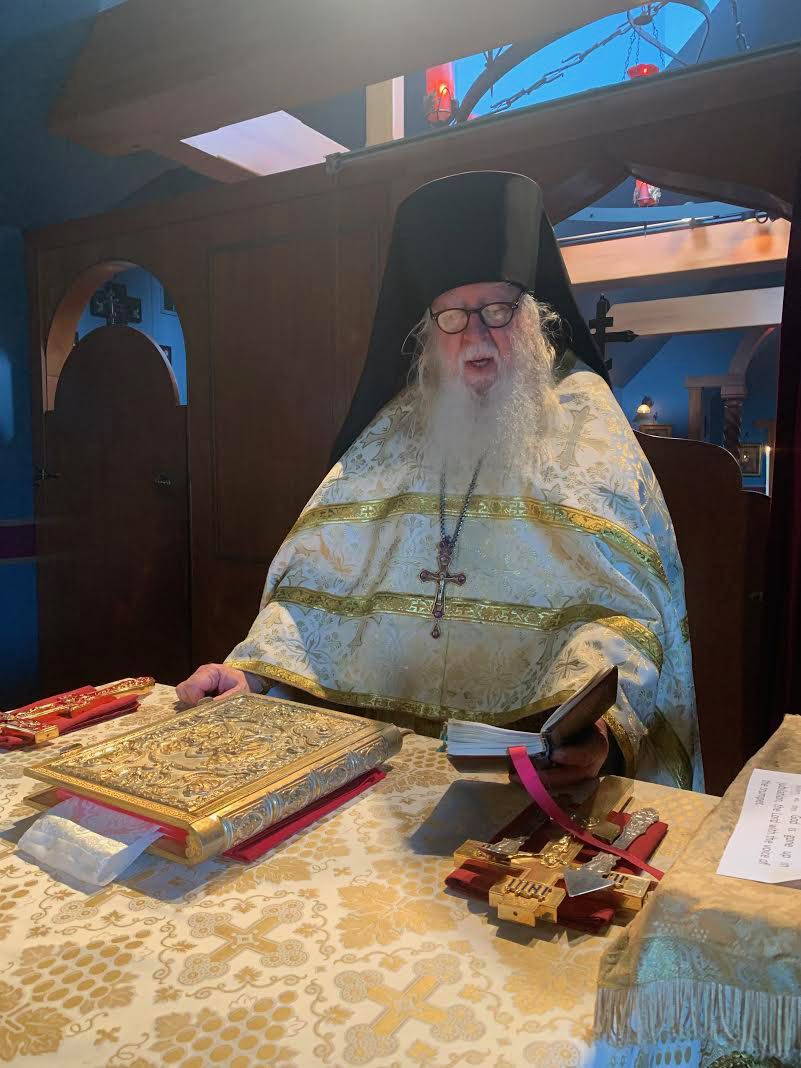 If the performance of good deeds are done in order to attain personal benefit for oneself, or to receive the praise of others, it falls under the sin of avarice, vanity, and greed. Anyone who performs good deeds for such purposes is guilty of sinful pride, and vainglory.
The performance of any good deed that is based on an ungodly foundation, is essentially a temptation inspired by the devil. Such good deeds count as nothing before God. To be truly virtuous one's deeds must be done without showiness or fanfare. Good deeds must come from the heart, and be based on love of God, and love of neighbor.
Love in Christ,
Abbot Tryphon
Friday June 11, 2021 / May 29, 2021
Afterfeast of the Ascension. Tone five.
Fast. Fish Allowed
Virgin-martyr Theodosia of Constantinople (730).
Repose of Blessed John of Ustiug, fool-for-Christ (1494).
Uncovering of the relics (2000) of Venerable Job, Schemamonk of Anzersk (1720).
New Hieromartyr John deacon and martyr Andrew (1938).
St. Luke, hierarch-surgeon of Simferopol (1961).
Virgin-martyr Theodosia of Tyre (308).
Commemoration of the First Ecumenical Council (325).
Pskov-Pechersk Icon of the Most Holy Theotokos "Surety of Sinners".
Synaxis of All Saints of Krasnoyarsk Metropolia.
The Icon of the Mother of God "Non-Slumbering Eye" ("Nedremliuschee Oko").
The Icon of the Mother of God "Imperial" ("Tsesarkaya") Borovsk.
St. Alexander, patriarch of Alexandria (328).
New Martyr Andrew of Chios (1465) (Greek).
New Martyr John (or Nannus) at Smyrna (1802).
Blessed Constantine XII, last of the Byzantine emperors, martyred by the Turks (1453).
Hieromartyr Olbian, bishop of Aneus, and his disciples (Greek).
Martyrs Cyril, child Carellus, Primolus, Phinodus, Venustus, Gissinus, Alexander, Tredentius, and Jocunda at Caesarea in Cappadocia (253-259).
Righteouses John and Mary of Ustiug (13th c.).
The Scripture Readings
Acts 19:1-8
Paul at Ephesus
19 And it happened, while Apollos was at Corinth, that Paul, having passed through the upper regions, came to Ephesus. And finding some disciples 2 he said to them, "Did you receive the Holy Spirit when you believed?"
So they said to him, "We have not so much as heard whether there is a Holy Spirit."
3 And he said to them, "Into what then were you baptized?"
So they said, "Into John's baptism."
4 Then Paul said, "John indeed baptized with a baptism of repentance, saying to the people that they should believe on Him who would come after him, that is, on Christ Jesus."
5 When they heard this, they were baptized in the name of the Lord Jesus. 6 And when Paul had laid hands on them, the Holy Spirit came upon them, and they spoke with tongues and prophesied. 7 Now the men were about twelve in all.
8 And he went into the synagogue and spoke boldly for three months, reasoning and persuading concerning the things of the kingdom of God.
John 14:1-11
The Way, the Truth, and the Life
14 "Let not your heart be troubled; you believe in God, believe also in Me. 2 In My Father's house are many mansions; if it were not so, I would have told you. I go to prepare a place for you. 3 And if I go and prepare a place for you, I will come again and receive you to Myself; that where I am, there you may be also. 4 And where I go you know, and the way you know."
5 Thomas said to Him, "Lord, we do not know where You are going, and how can we know the way?"
6 Jesus said to him, "I am the way, the truth, and the life. No one comes to the Father Except through Me.
The Father Revealed
7 "If you had known Me, you would have known My Father also; and from now on you know Him and have seen Him."
8 Philip said to Him, "Lord, show us the Father, and it is sufficient for us."
9 Jesus said to him, "Have I been with you so long, and yet you have not known Me, Philip? He who has seen Me has seen the Father; so how can you say, 'Show us the Father'? 10 Do you not believe that I am in the Father, and the Father in Me? The words that I speak to you I do not speak on My own authority; but the Father who dwells in Me does the works.11 Believe Me that I am in the Father and the Father in Me, or else believe Me for the sake of the works themselves.