The measure of love is to fulfill Christ's commandment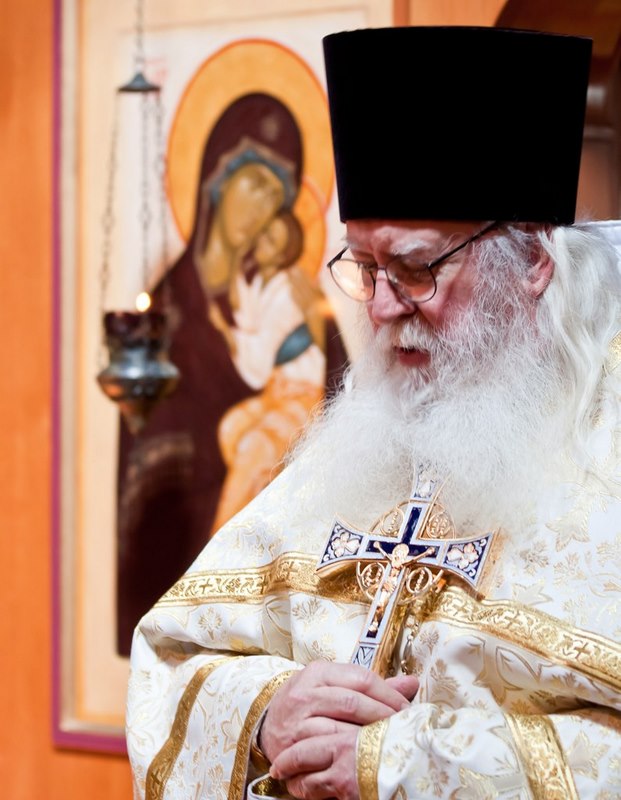 Sometimes we've done things that cause us to wonder how we can ever forgive ourselves. Perhaps we've hurt someone we love or disappointed people we respect by behaving in a way we deeply regret. Maybe we've said some unkind thing to someone and caused them terrible hurt and embarrassment. We are so horrified by our behavior that we want to crawl under a rock. How can we ever forgive ourselves? We've been able to ask their forgiveness, but forgiving ourselves is quite another matter.
When Christ gave us the great commandment He told us that we must love God above all things, and we must love our neighbor as ourselves. The ability to love others is in direct correlation to our love of God and self. If we hate ourselves, how can we begin to love God and neighbor?
Loving ourselves must begin with learning to forgive ourselves.The measure of love is to fulfill Christ's commandment to love others as yourself.  Therefore you must love yourself (as well as others), in respect to "If you love Me you will keep My commandments (John 14:15)."
With love in Christ,
Abbot Tryphon
Thursday May 6, 2021 / April 23, 2021
Bright Thursday.
Bright Week. Fast-free
Holy Glorious Great-martyr, Victory-bearer and Wonderworker George(303).
Iveron Icon of the Most Holy Theotokos (Second finding of the copy 2012).
New Hieromartyr Priest Egor (George) of Spas Chekriak village, Russia (1918).
New Hieromartyr John priest (1940).
New Hieromartyr Priest Sergius Zacharczuk of Nabroz (Chelm and Podlasie, Poland) (1943).
Martyr Alexandra the Empress, wife of Diocletian (303).
Martyrs Anatolius and Protoleon, soldiers converted by witnessing the martyrdom of St. George.
Venerable Sophia (1974).
Martyrs Glycerius, Athanasius the Magician, Valerius, and Donatus at Nicomedia.
Martyr Therinus of Bothrotus in Epirus (250).
New Martyr George of Ptolomais (1752).
New Martyr Lazarus of Bulgaria, who suffered at Pergamus (1802).
Blessed George of Shenkursk, fool-for-Christ (1462).
The Scripture Readings
Luke 12:2-12
2 For there is nothing covered that will not be revealed, nor hidden that will not be known.3 Therefore whatever you have spoken in the dark will be heard in the light, and what you have spoken in the ear in inner rooms will be proclaimed on the housetops.
Jesus Teaches the Fear of God
4 "And I say to you, My friends, do not be afraid of those who kill the body, and after that have no more that they can do. 5 But I will show you whom you should fear: Fear Him who, after He has killed, has power to cast into hell; yes, I say to you, fear Him!
6 "Are not five sparrows sold for two copper coins? And not one of them is forgotten before God. 7 But the very hairs of your head are all numbered. Do not fear therefore; you are of more value than many sparrows.
Confess Christ Before Men
8 "Also I say to you, whoever confesses Me before men, him the Son of Man also will confess before the angels of God. 9 But he who denies Me before men will be denied before the angels of God.
10 "And anyone who speaks a word against the Son of Man, it will be forgiven him; but to him who blasphemes against the Holy Spirit, it will not be forgiven.
11 "Now when they bring you to the synagogues and magistrates and authorities, do not worry about how or what you should answer, or what you should say. 12 For the Holy Spirit will teach you in that very hour what you ought to say."
Acts 2:38-43
38 Then Peter said to them, "Repent, and let every one of you be baptized in the name of Jesus Christ for the remission of sins; and you shall receive the gift of the Holy Spirit. 39 For the promise is to you and to your children, and to all who are afar off, as many as the Lord our God will call."
A Vital Church Grows
40 And with many other words he testified and exhorted them, saying, "Be saved from this perverse generation." 41 Then those who [c]gladly received his word were baptized; and that day about three thousand souls were added to them. 42 And they continued steadfastly in the apostles' doctrine and fellowship, in the breaking of bread, and in prayers. 43 Then fear came upon every soul, and many wonders and signs were done through the apostles.
John 3:1-15
The New Birth
3 There was a man of the Pharisees named Nicodemus, a ruler of the Jews. 2 This man came to Jesus by night and said to Him, "Rabbi, we know that You are a teacher come from God; for no one can do these signs that You do unless God is with him."
3 Jesus answered and said to him, "Most assuredly, I say to you, unless one is born again, he cannot see the kingdom of God."
4 Nicodemus said to Him, "How can a man be born when he is old? Can he enter a second time into his mother's womb and be born?"
5 Jesus answered, "Most assuredly, I say to you, unless one is born of water and the Spirit, he cannot enter the kingdom of God. 6 That which is born of the flesh is flesh, and that which is born of the Spirit is spirit. 7 Do not marvel that I said to you, 'You must be born again.' 8 The wind blows where it wishes, and you hear the sound of it, but cannot tell where it comes from and where it goes. So is everyone who is born of the Spirit."
9 Nicodemus answered and said to Him, "How can these things be?"
10 Jesus answered and said to him, "Are you the teacher of Israel, and do not know these things? 11 Most assuredly, I say to you, We speak what We know and testify what We have seen, and you do not receive Our witness. 12 If I have told you earthly things and you do not believe, how will you believe if I tell you heavenly things? 13 No one has ascended to heaven but He who came down from heaven, that is, the Son of Man who is in heaven.14 And as Moses lifted up the serpent in the wilderness, even so must the Son of Man be lifted up, 15 that whoever believes in Him should not perish but have eternal life.
Acts 12:1-11
Herod's Violence to the Church
12 Now about that time Herod the king stretched out his hand to harass some from the church. 2 Then he killed James the brother of John with the sword. 3 And because he saw that it pleased the Jews, he proceeded further to seize Peter also. Now it was during the Days of Unleavened Bread. 4 So when he had arrested him, he put him in prison, and delivered him to four squads of soldiers to keep him, intending to bring him before the people after Passover.
Peter Freed from Prison
5 Peter was therefore kept in prison, but constant prayer was offered to God for him by the church. 6 And when Herod was about to bring him out, that night Peter was sleeping, bound with two chains between two soldiers; and the guards before the door were keeping the prison. 7 Now behold, an angel of the Lord stood by him, and a light shone in the prison; and he struck Peter on the side and raised him up, saying, "Arise quickly!" And his chains fell off his hands. 8 Then the angel said to him, "Gird yourself and tie on your sandals"; and so he did. And he said to him, "Put on your garment and follow me." 9 So he went out and followed him, and did not know that what was done by the angel was real, but thought he was seeing a vision. 10 When they were past the first and the second guard posts, they came to the iron gate that leads to the city, which opened to them of its own accord; and they went out and went down one street, and immediately the angel departed from him.
11 And when Peter had come to himself, he said, "Now I know for certain that the Lord has sent His angel, and has delivered me from the hand of Herod and from all the expectation of the Jewish people."
John 15:17-16:2
17 These things I command you, that you love one another.
The World's Hatred
18 "If the world hates you, you know that it hated Me before it hated you. 19 If you were of the world, the world would love its own. Yet because you are not of the world, but I chose you out of the world, therefore the world hates you. 20 Remember the word that I said to you, 'A servant is not greater than his master.' If they persecuted Me, they will also persecute you. If they kept My word, they will keep yours also. 21 But all these things they will do to you for My name's sake, because they do not know Him who sent Me. 22 If I had not come and spoken to them, they would have no sin, but now they have no excuse for their sin. 23 He who hates Me hates My Father also. 24 If I had not done among them the works which no one else did, they would have no sin; but now they have seen and also hated both Me and My Father. 25 But this happened that the word might be fulfilled which is written in their law, 'They hated Me without a cause.'
The Coming Rejection
26 "But when the Helper comes, whom I shall send to you from the Father, the Spirit of truth who proceeds from the Father, He will testify of Me. 27 And you also will bear witness, because you have been with Me from the beginning.
Jesus Warns and Comforts His Disciples
16 "These things I have spoken to you, that you should not be made to stumble. 2 They will put you out of the synagogues; yes, the time is coming that whoever kills you will think that he offers God service.