Let us Honor our Fallen Heroes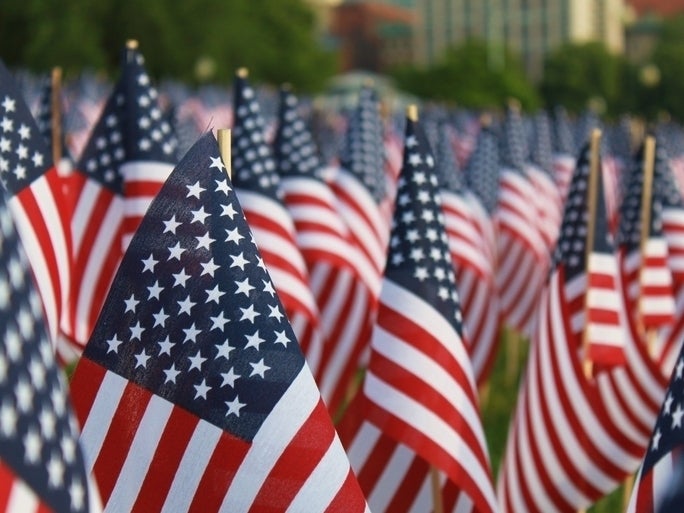 Memorial Day, originally called Decoration Day, is a day of remembrance for those who have died in our nation's service. Memorial Day is a time for all of us to reflect on those who have sacrificed their lives for the security, peace, and freedom, of the people of this great nation. It is important that we all remember the meaning behind this holiday, and not simply squander it as another time to "kick back," and have fun. When Memorial Day was first enacted, it was a day when families visited the graves of their loved ones, especially those who'd died in wars, and laid flowers in memorial.
Memorial Day should also be a time when we remember those who have been wounded, both in body and spirit, and who remain among the living. Military men and women should be honored by our nation, with more than words. We should make sure they are cared for, and helped in every way. The young marine who recently killed himself, because he'd not been given the help he'd sought out from the Veterans Administration, and who's horrid memories of war were torturing him, must be the very last returning veteran, to have been allowed to be "on his own."
Let us honor our fallen heroes, but let us not forget those heroes who are still among us.
With love in Christ,
Abbot Tryphon
Photo: Mark (Luke) Bolton, and his son John, made a pilgrimage to the monastery from Florida.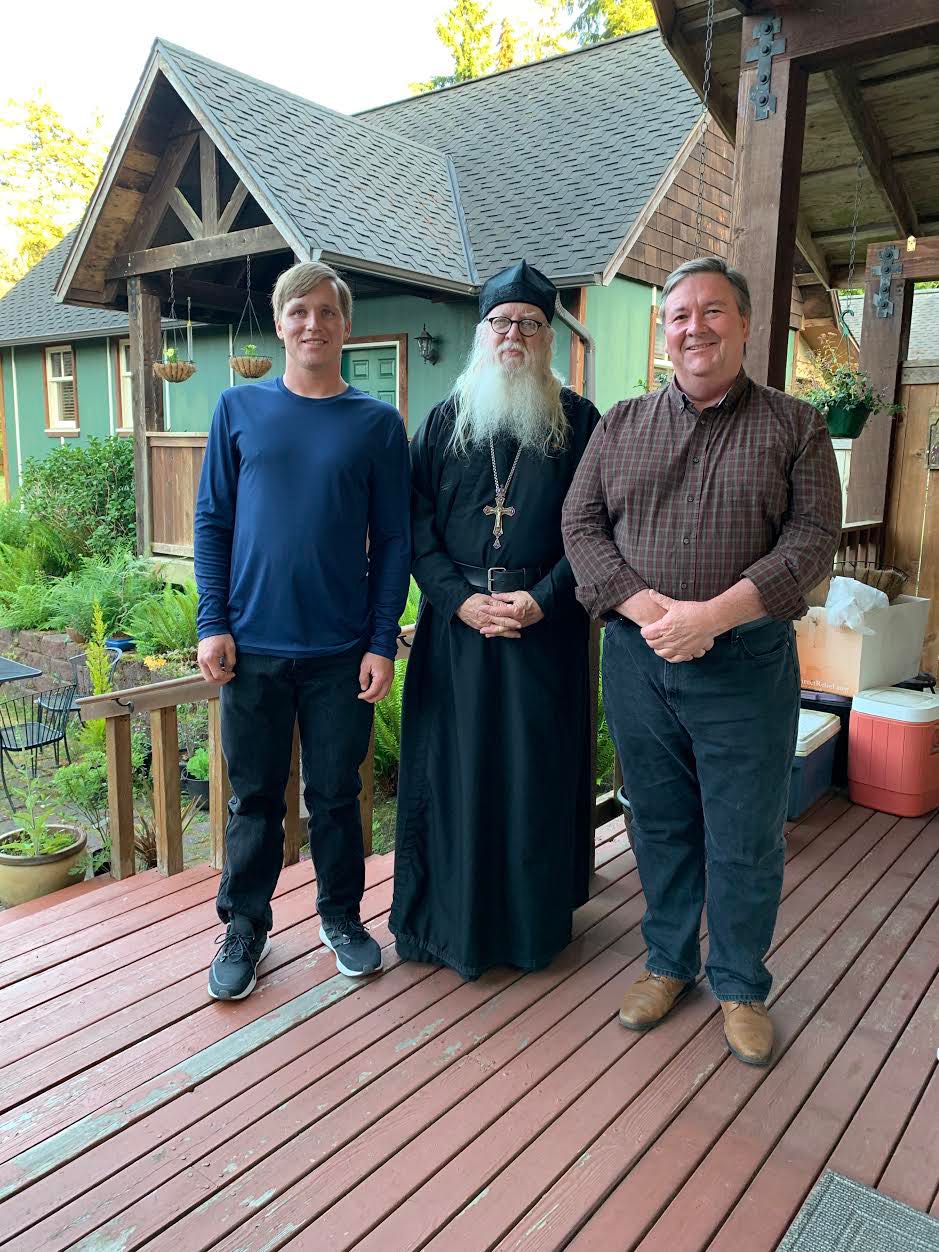 Monday May 31, 2021 / May 18, 2021
Fifth Week of Pascha. Tone four.
Commemoration of the Holy Fathers of Seven Ecumenical Councils.
Martyr Theodotus of Ancyra and seven virgin-martyrs: Alexandra, Tecusa, Claudia, Phaine, Euphraisa, Matrona, and Julia (303).
Martyrs Peter of Lampsacus, and Andrew, Paul, and Dionysia, at Euridinos (249-251).
St. Macarius (Glukharev) of Altai, Siberia (1847).
Righteous John (Gashkevich), archpriest of Korma (1917).
New Hieromartyr Michael, priest (1932).
New Hieromartyr Damjan (Damian) Strbac, Jr. of Grahovo, Serbia (1940s).
New Hieromartyr Basil priest (1942).
Martyrs Symeon, Isaac, and Bachtisius of Persia (339).
Martyrs Heraclius, Paulinus, Benedimus of Athenas (250).
Holy Martyrs Davit and Tarichan (693) (Georgia).
Martyr Euphrasia of Nicaea (Greek).
St. Stephen the New, patriarch of Constantinople (Greek).
Hieromartyr Theodore, pope of Rome (Greek).
St. Anastaso of Lukada (Greek).
Venerable Martinian of Areovinthus, monk (Greek).
Martyr Julian (Greek).
Hieromartyr Potamon, bishop of Heraclea (341) (Greek).
St. Elgiva, Queen of England.
The Scripture Readings
Acts 12:12-17
12 So, when he had considered this, he came to the house of Mary, the mother of John whose surname was Mark, where many were gathered together praying. 13 And as Peter knocked at the door of the gate, a girl named Rhoda came to answer. 14 When she recognized Peter's voice, because of her gladness she did not open the gate, but ran in and announced that Peter stood before the gate. 15 But they said to her, "You are beside yourself!" Yet she kept insisting that it was so. So they said, "It is his angel."
16 Now Peter continued knocking; and when they opened the door and saw him, they were astonished. 17 But motioning to them with his hand to keep silent, he declared to them how the Lord had brought him out of the prison. And he said, "Go, tell these things to James and to the brethren." And he departed and went to another place.
John 8:42-51
42 Jesus said to them, "If God were your Father, you would love Me, for I proceeded forth and came from God; nor have I come of Myself, but He sent Me. 43 Why do you not understand My speech? Because you are not able to listen to My word. 44 You are of your father the devil, and the desires of your father you want to do. He was a murderer from the beginning, and does not stand in the truth, because there is no truth in him. When he speaks a lie, he speaks from his own resources, for he is a liar and the father of it. 45 But because I tell the truth, you do not believe Me. 46 Which of you convicts Me of sin? And if I tell the truth, why do you not believe Me? 47 He who is of God hears God's words; therefore you do not hear, because you are not of God."
Before Abraham Was, I AM
48 Then the Jews answered and said to Him, "Do we not say rightly that You are a Samaritan and have a demon?"
49 Jesus answered, "I do not have a demon; but I honor My Father, and you dishonor Me.50 And I do not seek My own glory; there is One who seeks and judges. 51 Most assuredly, I say to you, if anyone keeps My word he shall never see death."