Arming our children with spiritual weapons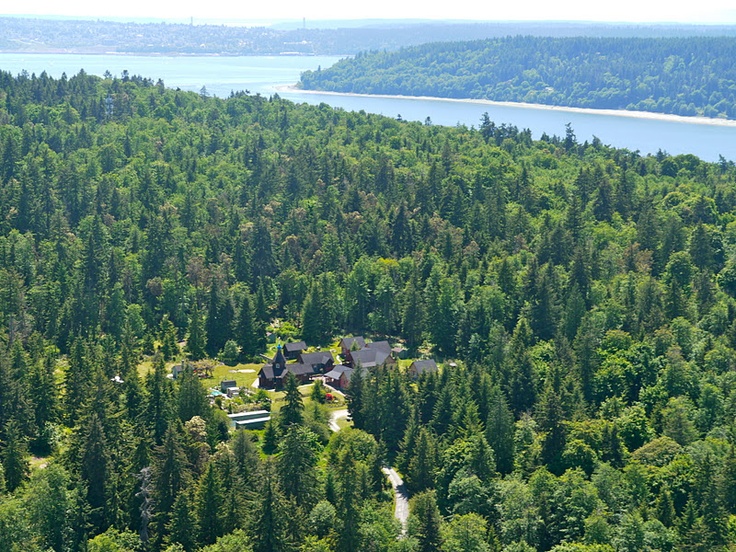 It is essential that we expose our youth to the teachings of the Church, and offer them serious facts about traditional Christianity, while letting them see that faith is not simply a religious expression of the ethnic heritage of their parents, or of keeping a generational family tradition alive. If our youth don't know the faith, and are not helped in making faith their own, and internalizing it into their hearts, how do we expect to break the downward cycle of church attendance that is happening across the nation? If we insist on being aloof in our priestly bearing,  how will the youth feel free to come to us with their doubts and struggles with belief in God, and curb the mass exodus of young people from the churches?
How will these wonderful young people withstand the secularism, humanism, and atheism that is pounded into their young minds, if we do not arm them with a faith that can withstand the challenges of professors and fellow classmates who set out to destroy "the provincial and ethnic beliefs taught by backward parents, uneducated grandparents, and self-serving clergy"?
We are at war! If we don't arm our children with spiritual weapons, they will be lost to the enemy, and we will have only ourselves to blame. If all our faith is to them, is a backward religion they don't understand, and if they do not sense the love of Christ in the hearts of their parents, priests, and bishops, they will depart to the greener pastures of a society that has had it with religious pomposity, hypocrisy and scandal. If the youth don't feel loved and respected by their bishops and priests, they will turn against all we stand for, and we will only see them at our ethnic church bazaars, and the occasional funeral.
If these youth are not taught the true faith of Christ, and helped to make it their own by our example of holiness of life, and by our love for them, they will not have been given the armor and ammunition to withstand the atheism of our age, and they will have been lost.
With love in Christ,
Abbot Tryphon
Saturday April 10, 2021 / March 28, 2021
Fourth Saturday of the Great Lent. Tone two.
Great Lent. Food with Oil
Parents' Saturday. Remembrance of the dead.
Venerable Hilarion the New, abbot of Pelecete (754).
Venerable Stephen the Wonderworker, abbot of Tryglia (815).
New Hieromartyr Nicholas priest(1931).
New Hieromartyr Basil priest(1938).
Martyr John (1939).
New Hieromartyr Priest Peter Ochryzko of Chartoviec (Chelm and Podlasie, Poland) (1944).
Martyr Eustratius of the Kiev Caves (1096).
Venerable Hilarion, monk, of Gdov (Pskov) (1476).
Martyrs Jonah and Barachisius and those with them in Persia: Zanithas, Lazarus, Maruthas (Marotas), Narses, Elias, Marinus (Mares), Abibus, Sembeeth (Sivsithina), and Sabbas (330).
Sts. George, bishop, Parodus and Peter, presbyters, and Prince Enravota-Boyan (833), martyrs of Bulgaria (Bulgaria).
St. Hesychius the Theologian of Jerusalem, disciple of St. Gregory the Theologian (434).
Apostle Herodion of the Seventy (Greek).
Sts. Priscus, Malchus, and Alexander in Caesaria of Palestine (259).
St. Dionysius the Merciful, bishop of Larissa (1510).
Venerable Jonah of Kliminetsk (Olonets) (1534).
Venerable John, Bishop of Manglisi (1751) (Georgia).
The Scripture Readings
Hebrews 6:9-12
A Better Estimate
9 But, beloved, we are confident of better things concerning you, yes, things that accompany salvation, though we speak in this manner. 10 For God is not unjust to forget your work and labor of love which you have shown toward His name, in that you have ministered to the saints, and do minister. 11 And we desire that each one of you show the same diligence to the full assurance of hope until the end, 12 that you do not become sluggish, but imitate those who through faith and patience inherit the promises.
1 Corinthians 15:47-57
47 The first man was of the earth, made of dust; the second Man is the Lord from heaven. 48 As was the man of dust, so also are those who are made of dust; and as is the heavenly Man, so also are those who are heavenly. 49 And as we have borne the image of the man of dust, we shall also bear the image of the heavenly Man.
Our Final Victory
50 Now this I say, brethren, that flesh and blood cannot inherit the kingdom of God; nor does corruption inherit incorruption. 51 Behold, I tell you a mystery: We shall not all sleep, but we shall all be changed— 52 in a moment, in the twinkling of an eye, at the last trumpet. For the trumpet will sound, and the dead will be raised incorruptible, and we shall be changed. 53 For this corruptible must put on incorruption, and this mortal must put on immortality. 54 So when this corruptible has put on incorruption, and this mortal has put on immortality, then shall be brought to pass the saying that is written: "Death is swallowed up in victory."
55 "O Death, where is your sting?
O Hades, where is your victory?"
56 The sting of death is sin, and the strength of sin is the law. 57 But thanks be to God, who gives us the victory through our Lord Jesus Christ.
Mark 7:31-37
Jesus Heals a Deaf-Mute
31 Again, departing from the region of Tyre and Sidon, He came through the midst of the region of Decapolis to the Sea of Galilee. 32 Then they brought to Him one who was deaf and had an impediment in his speech, and they begged Him to put His hand on him. 33 And He took him aside from the multitude, and put His fingers in his ears, and He spat and touched his tongue. 34 Then, looking up to heaven, He sighed, and said to him, "Ephphatha," that is, "Be opened."
35 Immediately his ears were opened, and the impediment of his tongue was loosed, and he spoke plainly. 36 Then He commanded them that they should tell no one; but the more He commanded them, the more widely they proclaimed it. 37 And they were astonished beyond measure, saying, "He has done all things well. He makes both the deaf to hear and the mute to speak."
John 5:24-30
Life and Judgment Are Through the Son
24 "Most assuredly, I say to you, he who hears My word and believes in Him who sent Me has everlasting life, and shall not come into judgment, but has passed from death into life.25 Most assuredly, I say to you, the hour is coming, and now is, when the dead will hear the voice of the Son of God; and those who hear will live. 26 For as the Father has life in Himself, so He has granted the Son to have life in Himself, 27 and has given Him authority to execute judgment also, because He is the Son of Man. 28 Do not marvel at this; for the hour is coming in which all who are in the graves will hear His voice 29 and come forth—those who have done good, to the resurrection of life, and those who have done evil, to the resurrection of condemnation. 30 I can of Myself do nothing. As I hear, I judge; and My judgment is righteous, because I do not seek My own will but the will of the Father who sent Me.