Taste the Presence of Christ Beside You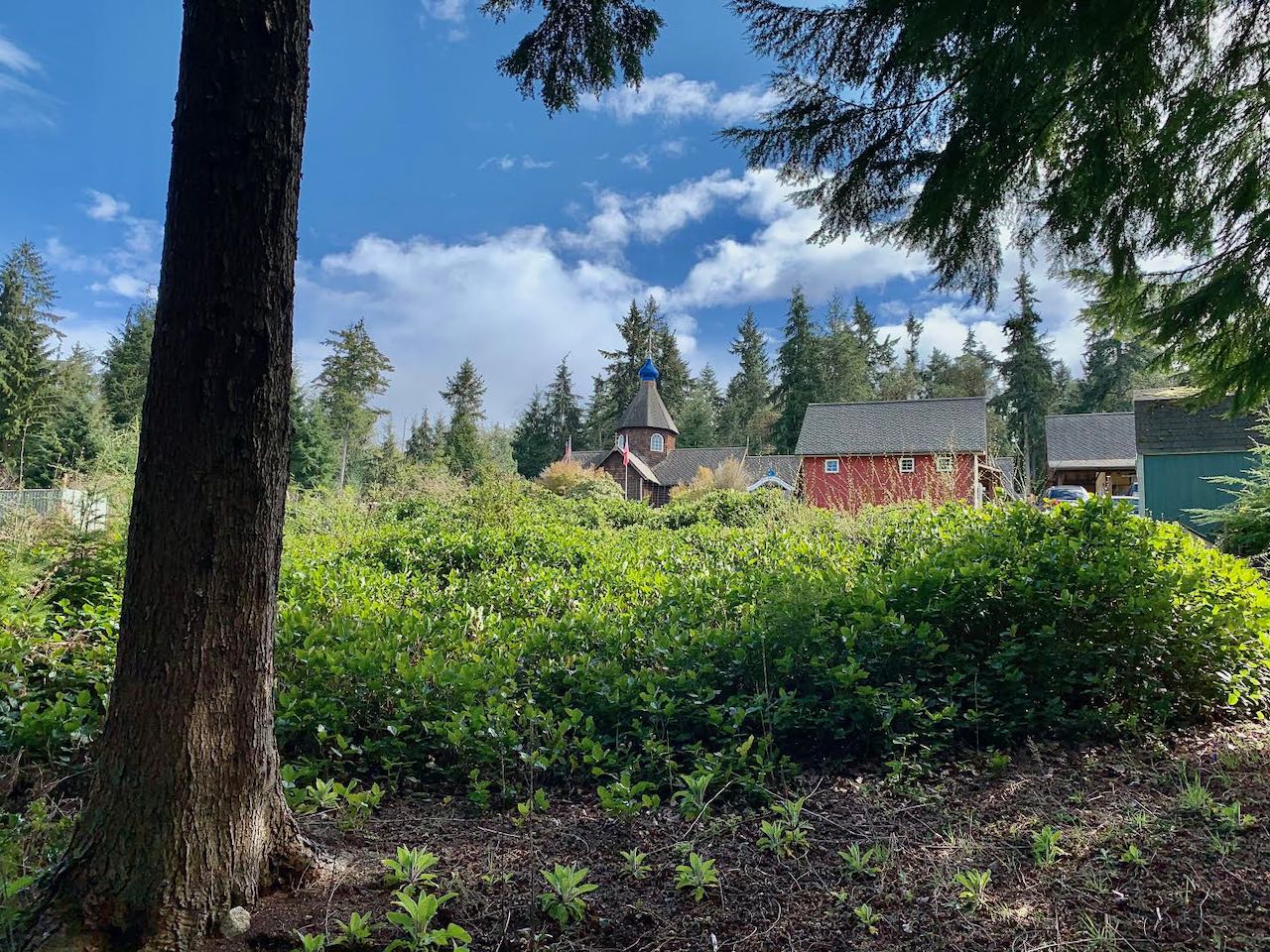 We all need a good dose of silent prayer each and every day. Finding that perfect place in your home that can become your cave, or prayer closet, will afford you that sacred space wherein you can go deep into the heart and connect with God. That place wherein you can close off your family, your worries, your job, your distractions, and go deep into your heart wherein you will find the peace that comes from Christ.
The Jesus Prayer is the perfect prayer, for it is a prayer of adoration and praise, and a prayer that proclaims that Jesus is Lord and, as God, can grant mercy upon you. The simple prayer which invokes the Holy Name of Jesus can transform your life, and take you into the very Heart of God. This prayer is known as the Prayer of the Heart for the very reason that it is of the heart.
"Lord Jesus Christ, Son of God, have mercy on me a sinner." Said with the aid of a Prayer Rope (thus bringing your body into the action of the prayer), this prayer accomplishes Saint Paul's admonition that we should "pray always". It is a prayer that takes you out of yourself and into communion with Christ. It is a prayer that can change your life because through this prayer you can taste the presence of Christ beside you.
Love in Christ,
Abbot Tryphon
Tuesday April 13, 2021 / March 31, 2021
Fifth Week of the Great Lent. Tone three.
Great Lent. By Monastic Charter: Food without Oil
Venerable Hypatius the Wonderworker, bishop of Gangra (ca. 360).
Repose of St. Jonah, metropolitan of Kiev, Moscow, and all Russia (1461).
St. Innocent of Moscow, enlightener of Alaska and Siberia (1879).
New Hieromartyr John priest (1938).
St. Hypatius the Healer of the Kiev Caves (14th c.).
Venerable Philaret Danilevsky (1841).
Venerable Apollonius, ascetic of the Thebaid (395).
Martyrs Abdas the Bishop and Benjamin the Deacon, of Persia (424).
Venerable Hypatius, abbot of Rufinus in Chalcedon (446).
Appearance of the "Iberian" ("Iveron") Icon of the Most Holy Theotokos.
Righteous Joseph the Fair, son of Jacob (ca. 1700 B.C.).
38 Martyrs, beheaded by the sword under Julian (361-363).
Saint Akakios the Confessor, Bishop of Meletinia (249-251).
Venerable Blaise of Amorium and Mt. Athos (908) (Greek).
Martyr Menander (Greek).
St. Stephen the Wonderworker, monk (Greek).
The Scripture Readings
Isaiah 40:18-31
18 To whom then will you liken God?
Or what likeness will you compare to Him?
19 The workman molds an image,
The goldsmith overspreads it with gold,
And the silversmith casts silver chains.
20 Whoever is too impoverished for such a contribution
Chooses a tree that will not rot;
He seeks for himself a skillful workman
To prepare a carved image that will not totter.
21 Have you not known?
Have you not heard?
Has it not been told you from the beginning?
Have you not understood from the foundations of the earth?
22 It is He who sits above the circle of the earth,
And its inhabitants are like grasshoppers,
Who stretches out the heavens like a curtain,
And spreads them out like a tent to dwell in.
23 He brings the princes to nothing;
He makes the judges of the earth useless.
24 Scarcely shall they be planted,
Scarcely shall they be sown,
Scarcely shall their stock take root in the earth,
When He will also blow on them,
And they will wither,
And the whirlwind will take them away like stubble.
25 "To whom then will you liken Me,
Or to whom shall I be equal?" says the Holy One.
26 Lift up your eyes on high,
And see who has created these things,
Who brings out their host by number;
He calls them all by name,
By the greatness of His might
And the strength of His power;
Not one is missing.
27 Why do you say, O Jacob,
And speak, O Israel:
"My way is hidden from the Lord,
And my just claim is passed over by my God"?
28 Have you not known?
Have you not heard?
The everlasting God, the Lord,
The Creator of the ends of the earth,
Neither faints nor is weary.
His understanding is unsearchable.
29 He gives power to the weak,
And to those who have no might He increases strength.
30 Even the youths shall faint and be weary,
And the young men shall utterly fall,
31 But those who wait on the Lord
Shall renew their strength;
They shall mount up with wings like eagles,
They shall run and not be weary,
They shall walk and not faint.
Genesis 15:1-15
God's Covenant with Abram
15 After these things the word of the Lord came to Abram in a vision, saying, "Do not be afraid, Abram. I am your shield, your exceedingly great reward."
2 But Abram said, "Lord God, what will You give me, seeing I go childless, and the heir of my house is Eliezer of Damascus?" 3 Then Abram said, "Look, You have given me no offspring; indeed one born in my house is my heir!"
4 And behold, the word of the Lord came to him, saying, "This one shall not be your heir, but one who will come from your own body shall be your heir." 5 Then He brought him outside and said, "Look now toward heaven, and count the stars if you are able to number them." And He said to him, "So shall your descendants be."
6 And he believed in the Lord, and He accounted it to him for righteousness.
7 Then He said to him, "I am the Lord, who brought you out of Ur of the Chaldeans, to give you this land to inherit it."
8 And he said, "Lord God, how shall I know that I will inherit it?"
9 So He said to him, "Bring Me a three-year-old heifer, a three-year-old female goat, a three-year-old ram, a turtledove, and a young pigeon." 10 Then he brought all these to Him and cut them in two, down the middle, and placed each piece opposite the other; but he did not cut the birds in two. 11 And when the vultures came down on the carcasses, Abram drove them away.
12 Now when the sun was going down, a deep sleep fell upon