The Ability to be Empathetic to the Needs of Others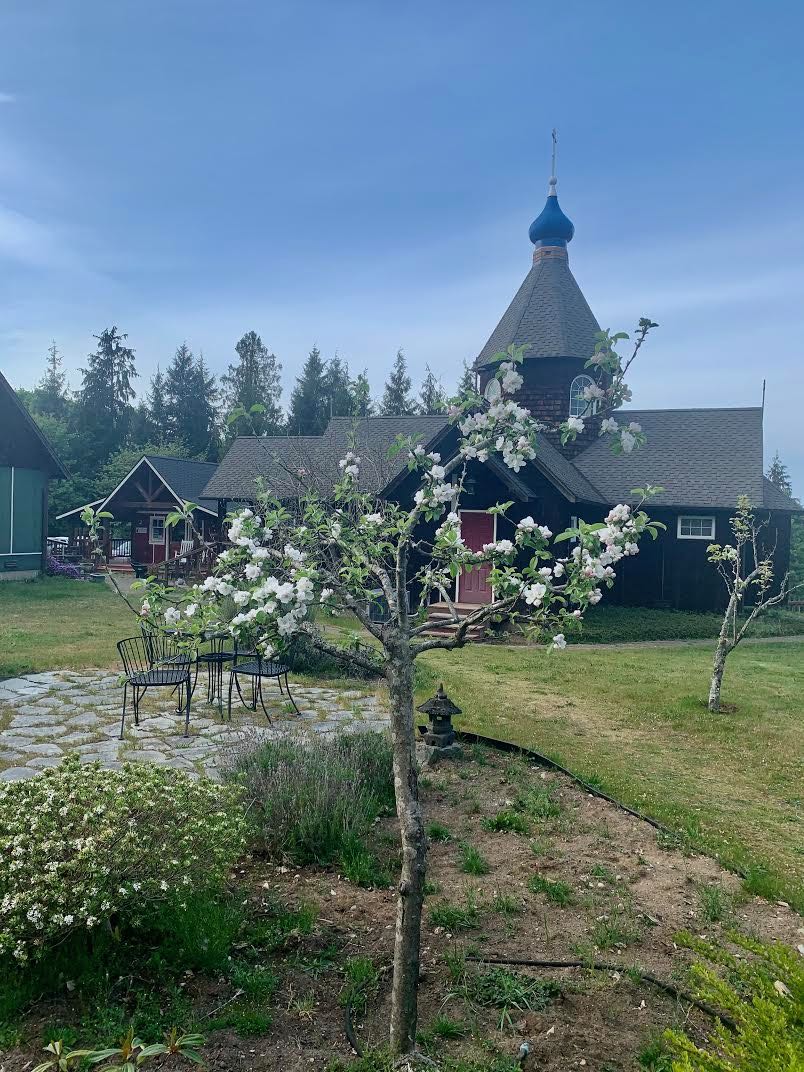 When we are in our head, we are more judgmental, yet when we are in our heart, we become non-judgmental. Being critical of others is not an Orthodox trait, for being critical, whether of other people, or even the way we approach our faith, can be a sign we are not centered in the heart. Holiness is about being made whole, and this wholeness depends on being centered in the heart, wherein we find the Kingdom of God.
In the world of psychology, emotional intelligence is the ability to be sensitive to the feelings, or to the view point, of others. Emotional intelligence helps us avoid hurting another person's feelings, and allows us to be open to how they might feel. It helps us refrain from judging them, and even appreciate their point of view, even when we disagree with them. Emotional intelligence is the capacity to be aware of, control, and express one's emotions, and to handle interpersonal relationships judiciously and empathetically.
Orthodoxy, because of the emphasis on the heart, opens us to possibilities that are often closed in other Christian traditions, for the image of the Church as the hospital of the soul allows us to see ourselves, and others, as needing the healing that comes with a relationship centered in the God Who loves us. It is a relationship with a God Who desires to transform us, and make us holy (whole). In this relationship, we see ourselves as ill, so we don't judge others, for they are just like us, and in need of healing. We don't even exclude those whose views are different than ours, even if they hold to beliefs, be they political or religious, that seem in total opposition to the ideas we hold dear.
If the other person is an atheist or a believer, a Buddhist or a Muslim, a liberal or a conservative, they are not a threat to us, for we are secure, for we see ourselves, and everyone else, as a patient in need of healing. As an Orthodox Christian, we are able to see everyone, even unbelievers, as impacted by Jesus Christ, the Word of God, through Whom the cosmos itself came into being. We know this very Christ desires that all come to the knowledge of the true, and be saved. We judge no one, and make no distinction between those who are like us, and those who are different from us. We love everyone, because Christ loves everyone.
Emotional intelligence enables us to work together for the common good, while avoiding self-serving power trips that serve us, but keep others from succeeding. Emotional intelligence enables us to see things through the eyes of others, and enables us to desire the best for them. It even enables us to further the salvific message of the Gospels, because we don't get in the way of the message. Others can experience God's love because the empathy we have for their feelings is imaged in how we interact with them, and how we demonstrate our respect for their life experiences, feelings, viewpoints, and beliefs.
With love in Christ,
Abbot Tryphon
Saturday April 24, 2021 / April 11, 2021
Lazarus Saturday. Tone four.
Great Lent. Caviar Allowed
Feast of the Georgian Language (movable holiday on the Lazarus Saturday) (Georgia).
Hieromartyr Antipas, bishop of Pergamus (92), disciple of St. John the Theologian.
New Hieromartyr Nicholas priest (1938).
Venerable James, abbot of Zhelezny Bor (1442), and his fellow-ascetic St. James.
St. Barsanuphius, bishop of Tver (1576).
Martyrs Processus and Martinian of Rome (67).
Venerable Pharmuthius, anchorite of Egypt (4th c.).
Venerable John, disciple of Venerable Gregory of Decapolis (820).
St. Callinicus of Cernica, bishop of Rimnic in Romania (1868) (Romania).
Venerables Euthymius (1456) and Chariton (1509), abbots of Syanzhema (Vologda).
Venerable Guthlac, hermit of Crowland (714) (Celtic & British).
Hieromartyr Domninus, bishop of Salona in Dalmatia, and eight soldiers with him (100).
St. Philip, bishop of Gortyna, Crete (180).
The Scripture Readings
Hebrews 12:28-13:8
28 Therefore, since we are receiving a kingdom which cannot be shaken, let us have grace, by which we may serve God acceptably with reverence and godly fear. 29 For our God is a consuming fire.
Concluding Moral Directions
13 Let brotherly love continue. 2 Do not forget to entertain strangers, for by so doing some have unwittingly entertained angels. 3 Remember the prisoners as if chained with them—those who are mistreated—since you yourselves are in the body also.
4 Marriage is honorable among all, and the bed undefiled; but fornicators and adulterers God will judge.
5 Let your conduct be without covetousness; be content with such things as you have. For He Himself has said, "I will never leave you nor forsake you." 6 So we may boldly say:
"The Lord is my helper;
I will not fear.
What can man do to me?"
Concluding Religious Directions
7 Remember those who rule over you, who have spoken the word of God to you, whose faith follow, considering the outcome of their conduct. 8 Jesus Christ is the same yesterday, today, and forever.
John 11:1-45
The Death of Lazarus
11 Now a certain man was sick, Lazarus of Bethany, the town of Mary and her sister Martha. 2 It was that Mary who anointed the Lord with fragrant oil and wiped His feet with her hair, whose brother Lazarus was sick. 3 Therefore the sisters sent to Him, saying, "Lord, behold, he whom You love is sick."
4 When Jesus heard that, He said, "This sickness is not unto death, but for the glory of God, that the Son of God may be glorified through it."
5 Now Jesus loved Martha and her sister and Lazarus. 6 So, when He heard that he was sick, He stayed two more days in the place where He was. 7 Then after this He said to the disciples, "Let us go to Judea again."
8 The disciples said to Him, "Rabbi, lately the Jews sought to stone You, and are You going there again?"
9 Jesus answered, "Are there not twelve hours in the day? If anyone walks in the day, he does not stumble, because he sees the light of this world. 10 But if one walks in the night, he stumbles, because the light is not in him." 11 These things He said, and after that He said to them, "Our friend Lazarus sleeps, but I go that I may wake him up."
12 Then His disciples said, "Lord, if he sleeps he will get well." 13 However, Jesus spoke of his death, but they thought that He was speaking about taking rest in sleep.
14 Then Jesus said to them plainly, "Lazarus is dead. 15 And I am glad for your sakes that I was not there, that you may believe. Nevertheless let us go to him."
16 Then Thomas, who is called the Twin, said to his fellow disciples, "Let us also go, that we may die with Him."
I Am the Resurrection and the Life
17 So when Jesus came, He found that he had already been in the tomb four days. 18 Now Bethany was near Jerusalem, about two miles away. 19 And many of the Jews had joined the women around Martha and Mary, to comfort them concerning their brother.
20 Then Martha, as soon as she heard that Jesus was coming, went and met Him, but Mary was sitting in the house. 21 Now Martha said to Jesus, "Lord, if You had been here, my brother would not have died. 22 But even now I know that whatever You ask of God, God will give You."
23 Jesus said to her, "Your brother will rise again."
24 Martha said to Him, "I know that he will rise again in the resurrection at the last day."
25 Jesus said to her, "I am the resurrection and the life. He who believes in Me, though he may die, he shall live. 26 And whoever lives and believes in Me shall never die. Do you believe this?"
27 She said to Him, "Yes, Lord, I believe that You are the Christ, the Son of God, who is to come into the world."
Jesus and Death, the Last Enemy
28 And when she had said these things, she went her way and secretly called Mary her sister, saying, "The Teacher has come and is calling for you." 29 As soon as she heard that, she arose quickly and came to Him. 30 Now Jesus had not yet come into the town, but was in the place where Martha met Him. 31 Then the Jews who were with her in the house, and comforting her, when they saw that Mary rose up quickly and went out, followed her, saying, "She is going to the tomb to weep there."
32 Then, when Mary came where Jesus was, and saw Him, she fell down at His feet, saying to Him, "Lord, if You had been here, my brother would not have died."
33 Therefore, when Jesus saw her weeping, and the Jews who came with her weeping, He groaned in the spirit and was troubled. 34 And He said, "Where have you laid him?"
They said to Him, "Lord, come and see."
35 Jesus wept. 36 Then the Jews said, "See how He loved him!"
37 And some of them said, "Could not this Man, who opened the eyes of the blind, also have kept this man from dying?"
Lazarus Raised from the Dead
38 Then Jesus, again groaning in Himself, came to the tomb. It was a cave, and a stone lay against it. 39 Jesus said, "Take away the stone."
Martha, the sister of him who was dead, said to Him, "Lord, by this time there is a stench, for he has been dead four days."
40 Jesus said to her, "Did I not say to you that if you would believe you would see the glory of God?" 41 Then they took away the stone from the place where the dead man was lying. And Jesus lifted up His eyes and said, "Father, I thank You that You have heard Me. 42 And I know that You always hear Me, but because of the people who are standing by I said this, that they may believe that You sent Me." 43 Now when He had said these things, He cried with a loud voice, "Lazarus, come forth!" 44 And he who had died came out bound hand and foot with graveclothes, and his face was wrapped with a cloth. Jesus said to them, "Loose him, and let him go."