I've never met an atheist!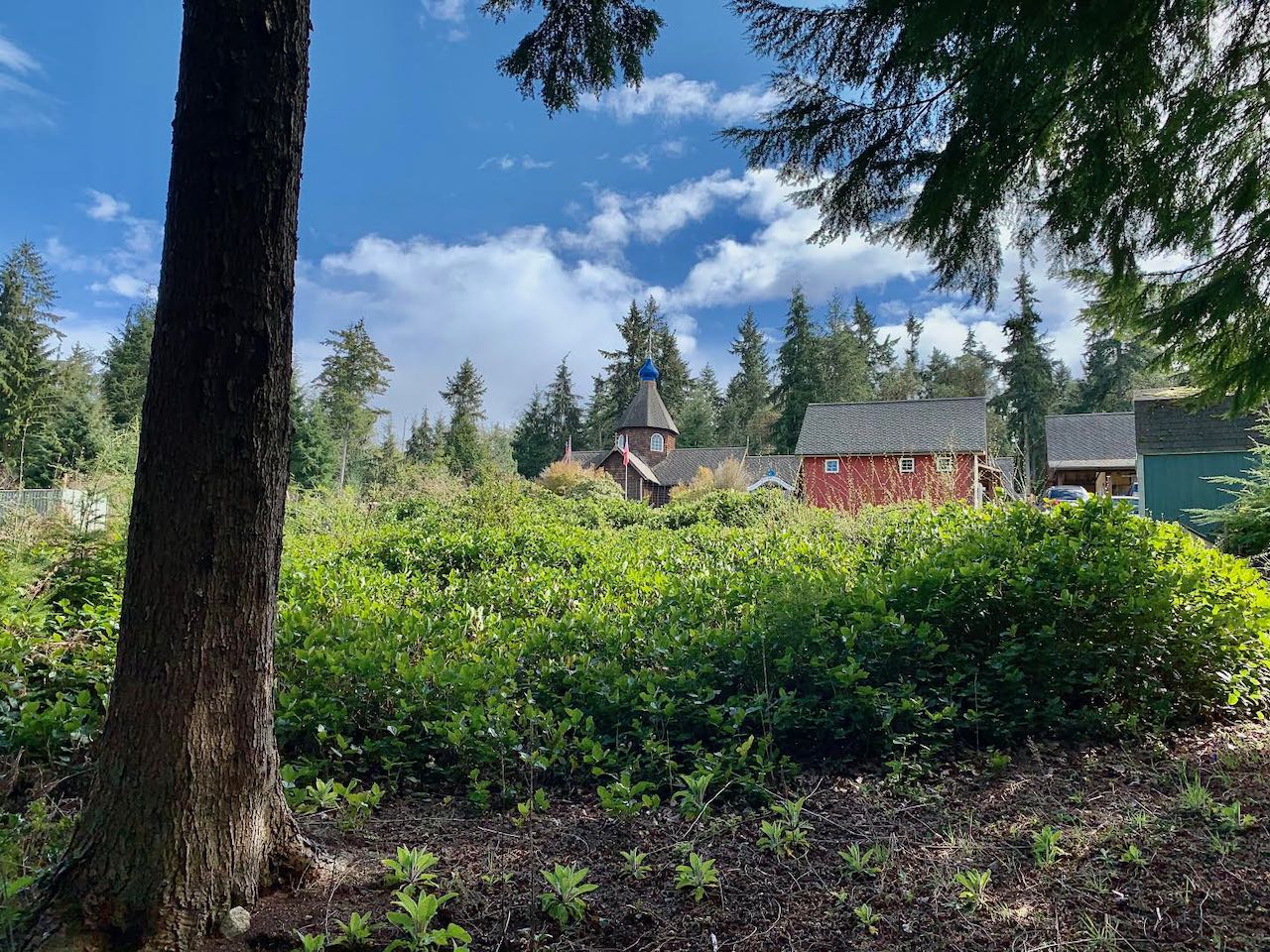 The young man announced at the beginning of a college class that he was an atheist. I'd been invited as a guest lecturer, and had opened the talk with the observation that everyone has a nous that hungers for God. This young man took exception, declaring there was no God, and furthermore stating that he certainly did not have hunger for a relationship with anything that could be defined as a god.
I asked him to define the god he'd chosen to deny, and after hearing his definition, I declared that I agreed with him. I, too, did not believe in such a god. The average understanding of just who God is, has largely been based on a concept that is not in sync with the biblical description of God, nor the teachings of the historic Church. Furthermore, the false science that is the basis for the denial of God's involvement in creation, and in the life of our world, has come about due, in large part, to this very misconception of just who God is, to begin with.
The God that has been revealed in the holy scriptures, and the God we worship within the life of the Church, is a God that so loved us, that He took on our human flesh, that He might experience our hunger, our thirst, our sorrow, our pain, and even our joy. He is not a remote God, incapable of understanding His creation, but, rather, a God who chose to join Himself to His creation, and invite us into communion with Him. We have been invited to share in His divinity, and, through the gift of eternal life, to dwell with Him forever.
Our God is present everywhere, and is Light in a darkened universe. Everything that is good, is from God, for He is love, and has invited us into communion within His love. His light shines upon us, even when we chose to live in darkness, for He is everywhere present, and fills all things. Our disbelief in no way cancels out His presence, nor does our disbelief in any way negate the fact that He is God.
The person who declares himself an atheist, is in fact one who avoids the obvious. Refusing to believe in God's existence in no way cancels out the reality that God indeed does exist. Just as refusing to believe the world is round because it appears flat from our perspective, or denying the existence of molecules because we can't see them, the denial of God's existence emanates from a narrow focus on self.
That one would deny the existence of God, yet accept the theories of quantum mechanics, which are based on an unprovable noetic science, is proof that we, as a species, have fallen far from that which our Creator God had intended, having become, in our pride, gods unto ourselves.
With love in Christ,
Abbot Tryphon
Sunday April 11, 2021 / March 29, 2021
Fourth Sunday of the Great Lent. Tone three.
Great Lent. Food with Oil
Venerable John Lestvichnik (movable holiday on the 4th Sunday of the Great Lent).
Martyr Mark, bishop of Arethusa (364), and with him Hieromartyr Cyrilthe Deacon of Heliopolis, and others, who suffered under Julian the Apostate (362).
New Martyrs Priest Paul (Voinarsky), and brothers Paul and Alexis Kiryan, of the Crimea (1919).
New Hieromartyr Michael priest(1933).
Venerable John, Anchorite of Egypt (4th c.).
St. Eustathius (Eustace) the Confessor, bishop of Kios in Bithynia(9thc.).
Venerables Jonah (1480) and Mark of the Pskov Caves.
St. Diadochus, bishop of Photike in Epirus (ca. 486).
St. Eustasius, abbot of Luxeuil (7th c.).
Sts. Gwynllw and Gwladys, parents of St. Cadoc.
The Scripture Readings
John 21:15-25
15 So when they had eaten breakfast, Jesus said to Simon Peter, "Simon, son of Jonah, do you love Me more than these?"
He said to Him, "Yes, Lord; You know that I love You."
He said to him, "Feed My lambs."
16 He said to him again a second time, "Simon, son of Jonah, do you love Me?"
He said to Him, "Yes, Lord; You know that I love You."
He said to him, "Tend My sheep."
17 He said to him the third time, "Simon, son of Jonah, do you love Me?" Peter was grieved because He said to him the third time, "Do you love Me?"
And he said to Him, "Lord, You know all things; You know that I love You."
Jesus said to him, "Feed My sheep. 18 Most assuredly, I say to you, when you were younger, you girded yourself and walked where you wished; but when you are old, you will stretch out your hands, and another will gird you and carry you where you do not wish."19 This He spoke, signifying by what death he would glorify God. And when He had spoken this, He said to him, "Follow Me."
The Beloved Disciple and His Book
20 Then Peter, turning around, saw the disciple whom Jesus loved following, who also had leaned on His breast at the supper, and said, "Lord, who is the one who betrays You?" 21 Peter, seeing him, said to Jesus, "But Lord, what about this man?"
22 Jesus said to him, "If I will that he remain till I come, what is that to you? You follow Me."
23 Then this saying went out among the brethren that this disciple would not die. Yet Jesus did not say to him that he would not die, but, "If I will that he remain till I come, what is that to you?"
24 This is the disciple who testifies of these things, and wrote these things; and we know that his testimony is true.
25 And there are also many other things that Jesus did, which if they were written one by one, I suppose that even the world itself could not contain the books that would be written. Amen.
Hebrews 6:13-20
God's Infallible Purpose in Christ
13 For when God made a promise to Abraham, because He could swear by no one greater, He swore by Himself, 14 saying, "Surely blessing I will bless you, and multiplying I will multiply you." 15 And so, after he had patiently endured, he obtained the promise. 16 For men indeed swear by the greater, and an oath for confirmation is for them an end of all dispute. 17 Thus God, determining to show more abundantly to the heirs of promise the immutability of His counsel, confirmed it by an oath, 18 that by two immutable things, in which it is impossible for God to lie, we might have strong consolation, who have fled for refuge to lay hold of the hope set before us.
19 This hope we have as an anchor of the soul, both sure and steadfast, and which enters the Presence behind the veil, 20 where the forerunner has entered for us, even Jesus, having become High Priest forever according to the order of Melchizedek.
Mark 9:17-31
17 Then one of the crowd answered and said, "Teacher, I brought You my son, who has a mute spirit. 18 And wherever it seizes him, it throws him down; he foams at the mouth, gnashes his teeth, and becomes rigid. So I spoke to Your disciples, that they should cast it out, but they could not."
19 He answered him and said, "O faithless generation, how long shall I be with you? How long shall I bear with you? Bring him to Me." 20 Then they brought him to Him. And when he saw Him, immediately the spirit convulsed him, and he fell on the ground and wallowed, foaming at the mouth.
21 So He asked his father, "How long has this been happening to him?"
And he said, "From childhood. 22 And often he has thrown him both into the fire and into the water to destroy him. But if You can do anything, have compassion on us and help us."
23 Jesus said to him, "If you can believe, all things are possible to him who believes."
24 Immediately the father of the child cried out and said with tears, "Lord, I believe; help my unbelief!"
25 When Jesus saw that the people came running together, He rebuked the unclean spirit, saying to it, "Deaf and dumb spirit, I command you, come out of him and enter him no more!" 26 Then the spirit cried out, convulsed him greatly, and came out of him. And he became as one dead, so that many said, "He is dead." 27 But Jesus took him by the hand and lifted him up, and he arose.
28 And when He had come into the house, His disciples asked Him privately, "Why could we not cast it out?"
29 So He said to them, "This kind can come out by nothing but prayer and fasting."
Jesus Again Predicts His Death and Resurrection
30 Then they departed from there and passed through Galilee, and He did not want anyone to know it. 31 For He taught His disciples and said to them, "The Son of Man is being betrayed into the hands of men, and they will kill Him. And after He is killed, He will rise the third day."
Ephesians 5:9-19
9 (for the fruit of the Spirit is in all goodness, righteousness, and truth), 10 finding out what is acceptable to the Lord. 11 And have no fellowship with the unfruitful works of darkness, but rather expose them. 12 For it is shameful even to speak of those things which are done by them in secret. 13 But all things that are exposed are made manifest by the light, for whatever makes manifest is light. 14 Therefore He says:
"Awake, you who sleep,
Arise from the dead,
And Christ will give you light."
Walk in Wisdom
15 See then that you walk circumspectly, not as fools but as wise, 16 redeeming the time, because the days are evil.
17 Therefore do not be unwise, but understand what the will of the Lord is. 18 And do not be drunk with wine, in which is dissipation; but be filled with the Spirit, 19 speaking to one another in psalms and hymns and spiritual songs, singing and making melody in your heart to the Lord,
Matthew 4:25-5:12
25 Great multitudes followed Him—from Galilee, and from Decapolis, Jerusalem, Judea, and beyond the Jordan.
The Beatitudes
5 And seeing the multitudes, He went up on a mountain, and when He was seated His disciples came to Him. 2 Then He opened His mouth and taught them, saying:
3 "Blessed are the poor in spirit,
For theirs is the kingdom of heaven.
4 Blessed are those who mourn,
For they shall be comforted.
5 Blessed are the meek,
For they shall inherit the earth.
6 Blessed are those who hunger and thirst for righteousness,
For they shall be filled.
7 Blessed are the merciful,
For they shall obtain mercy.
8 Blessed are the pure in heart,
For they shall see God.
9 Blessed are the peacemakers,
For they shall be called sons of God.
10 Blessed are those who are persecuted for righteousness' sake,
For theirs is the kingdom of heaven.
11 Blessed are you when they revile and persecute you, and say all kinds of evil against you falsely for My sake. 12 Rejoice and be exceedingly glad, for great is your reward in heaven, for so they persecuted the prophets who were before you.