Putting off guilt and shame, we look to the future with hope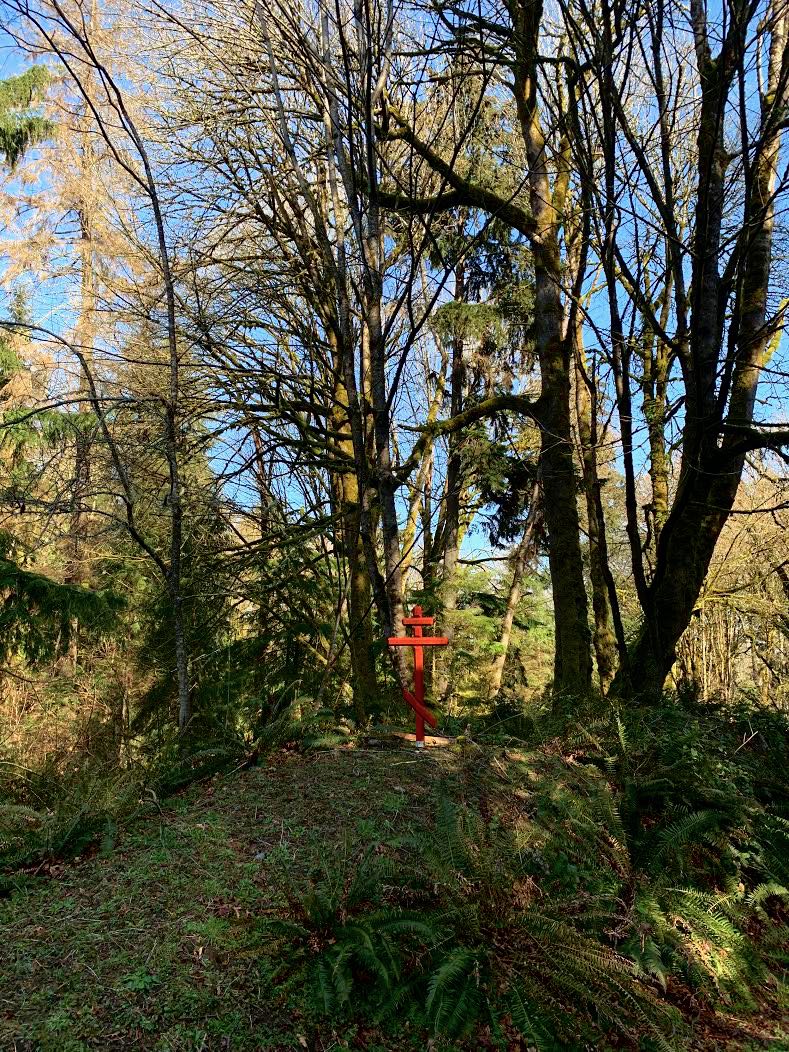 There are many people who cling to memories of past sins, holding on to guilt and shame, reliving things long ago confessed, as though they happened yesterday. They struggle with regrets, often revisiting shame as though they were archeologists, digging for historical artifacts that must be preserved.
Such is not the case with God, for His interest is not in our past, but in our future. Confessed sins are counted as nothing, for God looks with interest on the transformed heart that has been made anew, with contrition. God looks to our future, for His loving mercy is upon the man who has confessed his sin, and that sin is counted as nothing. God is interested in what we are doing with our future, and as a loving Father takes pleasure in the steps we take in our journey towards Him.
For us to look back is to reject the very role of confession, for if we cling to past regrets, we are rejecting the very meaning of repentance, which means a change of heart and taking a direction that is all about the future.
Transformation is not something that happens in an instant, but is a journey towards holiness, and as long as we look to the future with hope, transformation of the heart continues, and our past becomes but a fading memory.
Love in Christ,
Abbot Tryphon
Wednesday March 31, 2021 / March 18, 2021
Third Week of the Great Lent. Tone one.
Great Lent. By Monastic Charter: Strict Fast (Bread, Vegetables, Fruits)
St. Cyril, archbishop of Jerusalem (386).
New Hieromartyr Demetrius priest, Virgin-martyr Natalia (1938).
Venerable Maria (Skobtsova), nun, who suffered at Ravensbruck (1945).
Martyrs Trophimus and Eucarpus of Nicomedia (300).
Venerable Ananias (Aninas), presbyter and monk, of the Euphrates.
St. Edward the Martyr, king of England (978) (Celtic & British).
The 10,000 Martyrs of Nicomedia.
St. Tetricus, bishop of Langres in Gaul (572-573) (Gaul).
Venerable Daniel, monk of Egypt (6th c.).
Venerable Cyril of Astrakhan (1576).
The Scripture Readings
Isaiah 10:12-20
12 Therefore it shall come to pass, when the Lord has performed all His work on Mount Zion and on Jerusalem, that He will say, "I will punish the fruit of the arrogant heart of the king of Assyria, and the glory of his haughty looks."
13 For he says:
"By the strength of my hand I have done it,
And by my wisdom, for I am prudent;
Also I have removed the boundaries of the people,
And have robbed their treasuries;
So I have put down the inhabitants like a valiant man.
14 My hand has found like a nest the riches of the people,
And as one gathers eggs that are left,
I have gathered all the earth;
And there was no one who moved his wing,
Nor opened his mouth with even a peep."
15 Shall the ax boast itself against him who chops with it?
Or shall the saw exalt itself against him who saws with it?
As if a rod could wield itself against those who lift it up,
Or as if a staff could lift up, as if it were not wood!
16 Therefore the Lord, the Lord of hosts,
Will send leanness among his fat ones;
And under his glory
He will kindle a burning
Like the burning of a fire.
17 So the Light of Israel will be for a fire,
And his Holy One for a flame;
It will burn and devour
His thorns and his briers in one day.
18 And it will consume the glory of his forest and of his fruitful field,
Both soul and body;
And they will be as when a sick man wastes away.
19 Then the rest of the trees of his forest
Will be so few in number
That a child may write them.
The Returning Remnant of Israel
20 And it shall come to pass in that day
That the remnant of Israel,
And such as have escaped of the house of Jacob,
Will never again depend on him who defeated them,
But will depend on the Lord, the Holy One of Israel, in truth.
Genesis 7:6-9
6 Noah was six hundred years old when the floodwaters were on the earth.
7 So Noah, with his sons, his wife, and his sons' wives, went into the ark because of the waters of the flood. 8 Of clean animals, of animals that are unclean, of birds, and of everything that creeps on the earth, 9 two by two they went into the ark to Noah, male and female, as God had commanded Noah.
Proverbs 9:12-18
12 If you are wise, you are wise for yourself,
And if you scoff, you will bear it alone."
The Way of Folly
13 A foolish woman is clamorous;
She is simple, and knows nothing.
14 For she sits at the door of her house,
On a seat by the highest places of the city,
15 To call to those who pass by,
Who go straight on their way:
16 "Whoever is simple, let him turn in here";
And as for him who lacks understanding, she says to him,
17 "Stolen water is sweet,
And bread eaten in secret is pleasant."
18 But he does not know that the dead are there,
That her guests are in the depths of hell.