It is the Holy Spirit Who gives us the power to love others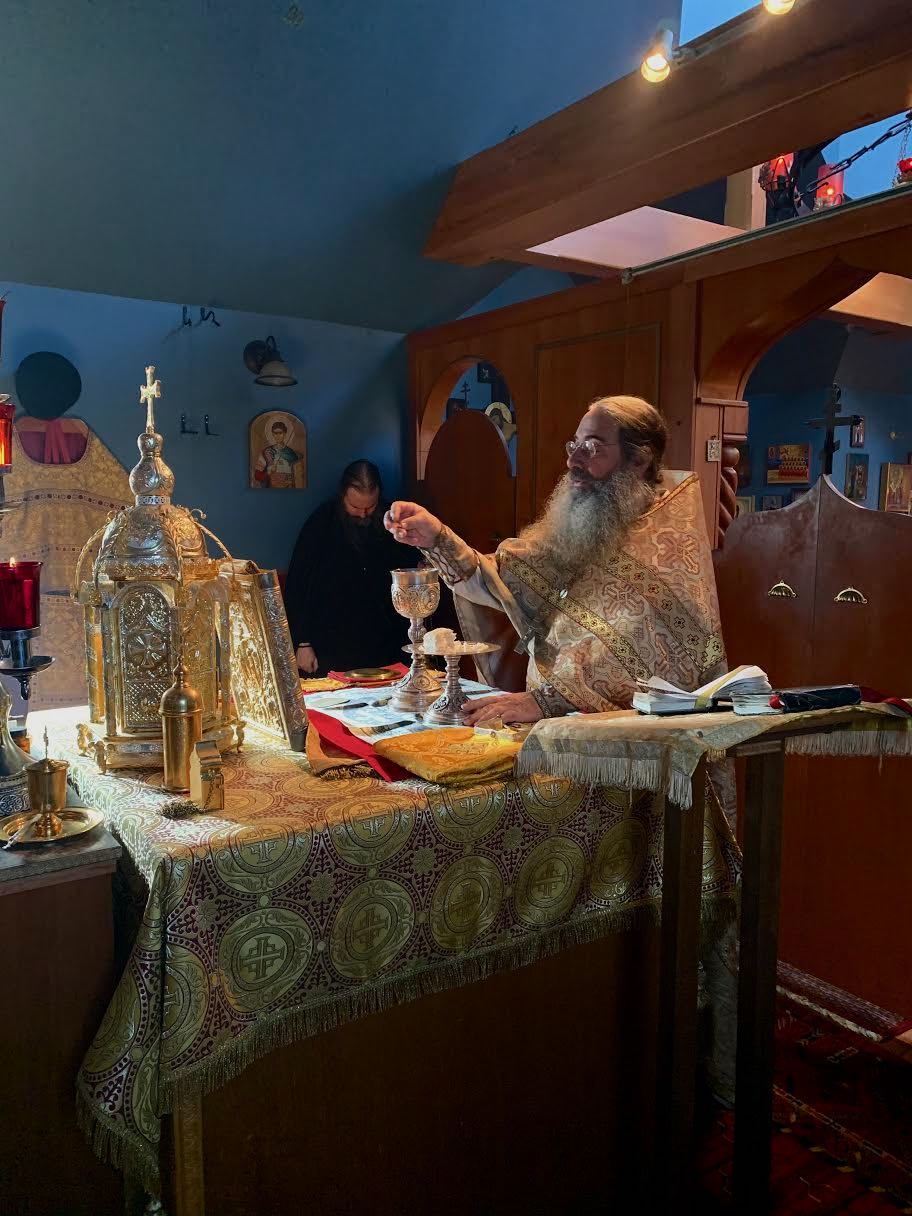 When focusing on the sins of others, we set for ourselves the mission of correcting them. We see ourselves as called to help this poor, unfortunate one by pointing out their sins, and telling them how they can be a better person. We are not being critical, but helpful, we tell ourselves. "Don't take offense", we say, for "I am only trying to help you see your flaws, so you can become a better person. I am only pointing out your error because I love you, and as a caring person want what is best for you".
In truth, the spirit of judgment is likely to be counterproductive, as our corrections can be like hitting the person, and our critical analysis of their behavior, or personality, or even their sins, can cause more damage than good. If we truly wish to help them, we will offer good and kind thoughts, speak with words of love and encouragement, and pray for them. We are not doing them a favor by serving as their self appointed therapist, passing judgement on their behavior, and correcting them as though we were an official, appointed by the court. Words of encouragement are far more likely to help the person, than negative and critical feedback.
Imaging the love of Christ is far more profitable for those we'd like to help, for when we live Christ, grace abounds. Others see the love we have for them, and are in turn drawn to that which we have. Only Christ can change the heart, lead the sinner to repentance, and bring about healing. We can be the agent of this transformation by allowing Christ's love to shine through us, and by demonstrating His transformational grace by how we live, and how we love, and how we do not judge.
The Elder Thaddeus tells us, "It seems that we do not understand one thing: it is not good when we return the love of those who love us, yet hate those who hate us. We are not on the right path if we do this. We are the sons of light and love, the sons of God, his children. As such we must have His qualities and His attributes of love, peace, and kindness towards all."
It is the Holy Spirit Who gives us the power to live in Christ, and to love others. Only the grace of God can change hearts, and we must not allow our own critical spirit to hinder the work of the Holy Spirit, in others.
With love in Christ,
Abbot Tryphon
Saturday February 13, 2021 / January 31, 2021
36th Week after Pentecost. Tone two.
Holy Wonderworkers and Unmercenaries Cyrus and John (311) and with them Martyrs Athanasia and her daughters Theoctiste, Theodota, and Eudoxia, at Canopus in Egypt (311).
St. Nicetas of the Kiev Caves, bishop of Novgorod (1108).
Martyrs Victorinus, Victor, Nicephorus, Claudius, Diodorus, Serapion, and Papias of Egypt (251).
Martyr Tryphaenes at Cyzicus (1st c.).
New Martyr Elias (Ardunis) of Mt. Athos (1686) (Greek).
Venerable Pachomius, abbot of Keno Lake Monastery (1525).
St. Marcella of Rome (410).
St. Athanasius, bishop of Methona (880).
St. Arsenius of Paros (1877).
The Scripture Readings
1 Thessalonians 5:14-23
14 Now we exhort you, brethren, warn those who are unruly, comfort the fainthearted, uphold the weak, be patient with all. 15 See that no one renders evil for evil to anyone, but always pursue what is good both for yourselves and for all.
16 Rejoice always, 17 pray without ceasing, 18 in everything give thanks; for this is the will of God in Christ Jesus for you.
19 Do not quench the Spirit. 20 Do not despise prophecies. 21 Test all things; hold fast what is good. 22 Abstain from every form of evil.
Blessing and Admonition
23 Now may the God of peace Himself sanctify you completely; and may your whole spirit, soul, and body be preserved blameless at the coming of our Lord Jesus Christ.
Luke 17:3-10
3 Take heed to yourselves. If your brother sins against you, rebuke him; and if he repents, forgive him. 4 And if he sins against you seven times in a day, and seven times in a day returns to you, saying, 'I repent,' you shall forgive him."
Faith and Duty
5 And the apostles said to the Lord, "Increase our faith."
6 So the Lord said, "If you have faith as a mustard seed, you can say to this mulberry tree, 'Be pulled up by the roots and be planted in the sea,' and it would obey you. 7 And which of you, having a servant plowing or tending sheep, will say to him when he has come in from the field, 'Come at once and sit down to eat'? 8 But will he not rather say to him, 'Prepare something for my supper, and gird yourself and serve me till I have eaten and drunk, and afterward you will eat and drink'? 9 Does he thank that servant because he did the things that were commanded him? I think not. 10 So likewise you, when you have done all those things which you are commanded, say, 'We are unprofitable servants. We have done what was our duty to do.' "