"Love thy God with all your heart, mind…" and secondly, "Love thy neighbor…"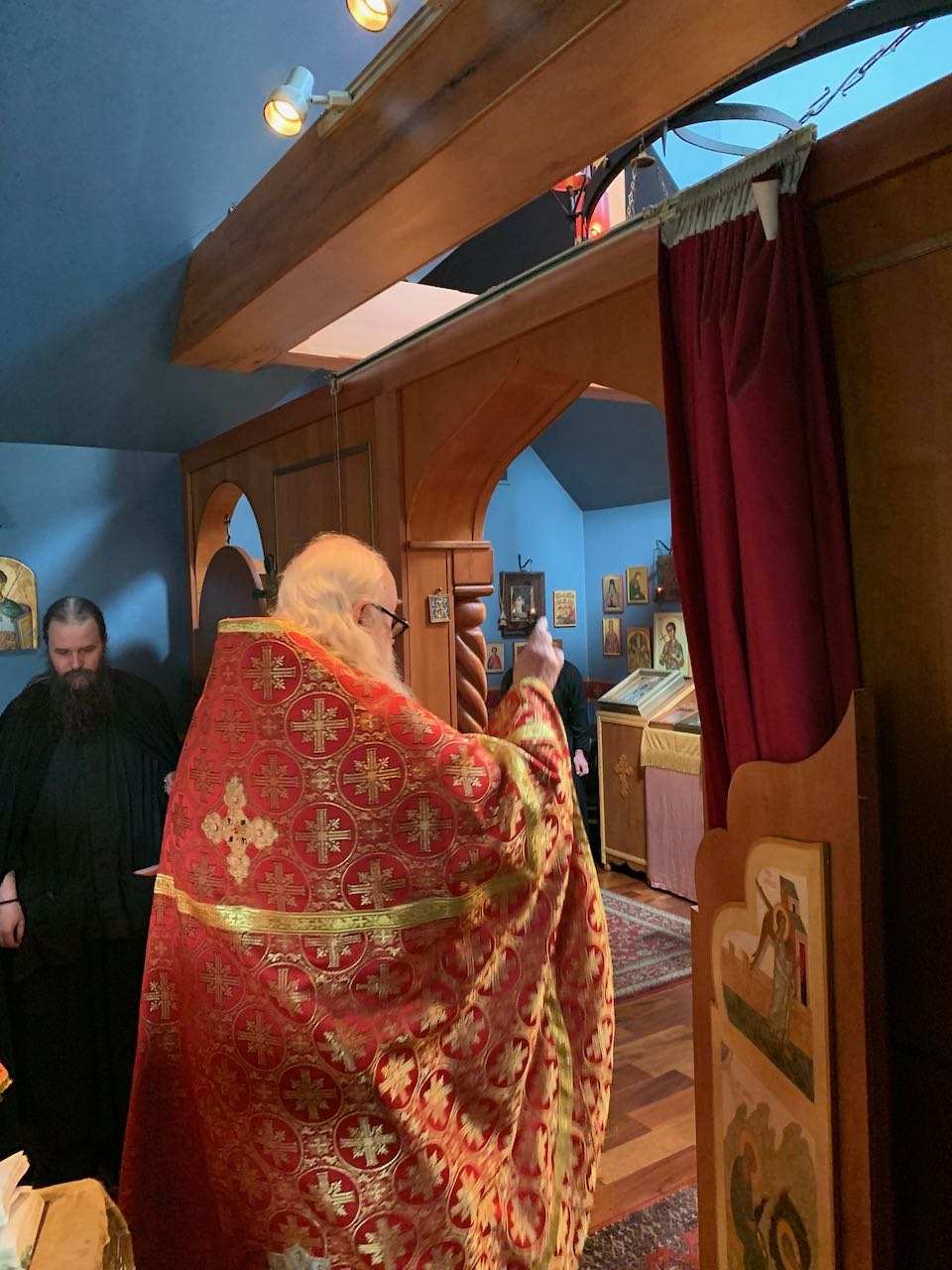 We live in a world bombarded with thousands of messages, some subtle and some not-so-subtle, of merchandising that impacts the way we interact with others, and the way we relate to God. Much of what we glean from these messages is narcissistic in nature, estranging us from one another.
We become so self-absorbed that we fail to live authentically as Christians, being peace-makers, working towards justice, failing to forgive those who've wronged us, and not being compassionate towards those in need of mercy and charity. "Those who hear the word ought to give proof of the work of the word in their own souls" (St. Macarius the Great).
If we wear a cross around our neck, make the sign of the cross in perfect order, keep the fast periods, but have not the love of the poor we have gained nothing. Christ Himself told us that we can not love God Whom we've not seen, if we do not love our neighbor. If we do not give alms to the poor and speak out for human justice, we will have gained nothing. If we do not treat everyone with respect and love, and show mercy to all, we have not Christ in us.
We must put on Christ with the rising of the sun, and with it's going down. Christ must be in every word we speak and in every action of our heart. He must reign supreme in our lives, that all see Christ in us, just as we must see Christ in every person with whom we come in contact. "I live; yet not I, but Christ liveth in me" (Galatians 2:20).
Love in Christ,
Abbot Tryphon
Friday January 1, 2021 / December 19, 2020
30th Week after Pentecost. Tone four.
Nativity (St. Philip's Fast). By Monastic Charter: Strict Fast (Bread, Vegetables, Fruits)
Martyr Boniface at Tarsus in Cilicia (290) and Righteous Aglae (Aglaida) of Rome.
Venerable Elias of Murom, wonderworker of the Kiev Caves (1188).
Martyrs Elias, Probus, and Ares, in Cilicia (308.
Martyrs Polyeuctus at Caesarea in Cappadocia, and Timothy the Deacon in Mauretania (309).
St. Boniface the Merciful, bishop of Ferentino (6th c.).
St. Gregory (Gregentius), archbishop of Omirits (552).
Hieromartyr Capito, bishop of Cherson (4th c.).
Martyra Hermylus and Phocas.
Martyrs Eutyches and Thessalonica and with them 200 men and 70 women (Greek).
Sts. George the Scribe and Sava of Khakhuli (11th c.).
The Scripture Readings
Hebrews 11:8
Faithful Abraham
8 By faith Abraham obeyed when he was called to go out to the place which he would receive as an inheritance. And he went out, not knowing where he was going.
Hebrews 11:16
16 But now they desire a better, that is, a heavenly country. Therefore God is not ashamed to be called their God, for He has prepared a city for them.
Mark 9:33-41
Who Is the Greatest?
33 Then He came to Capernaum. And when He was in the house He asked them, "What was it you disputed among yourselves on the road?" 34 But they kept silent, for on the road they had disputed among themselves who would be the greatest. 35 And He sat down, called the twelve, and said to them, "If anyone desires to be first, he shall be last of all and servant of all." 36 Then He took a little child and set him in the midst of them. And when He had taken him in His arms, He said to them, 37 "Whoever receives one of these little children in My name receives Me; and whoever receives Me, receives not Me but Him who sent Me."
Jesus Forbids Sectarianism
38 Now John answered Him, saying, "Teacher, we saw someone who does not follow us casting out demons in Your name, and we forbade him because he does not follow us."
39 But Jesus said, "Do not forbid him, for no one who works a miracle in My name can soon afterward speak evil of Me. 40 For he who is not against us is on [c]our side. 41 For whoever gives you a cup of water to drink in My name, because you belong to Christ, assuredly, I say to you, he will by no means lose his reward.