Christ is Born! Glorify Him!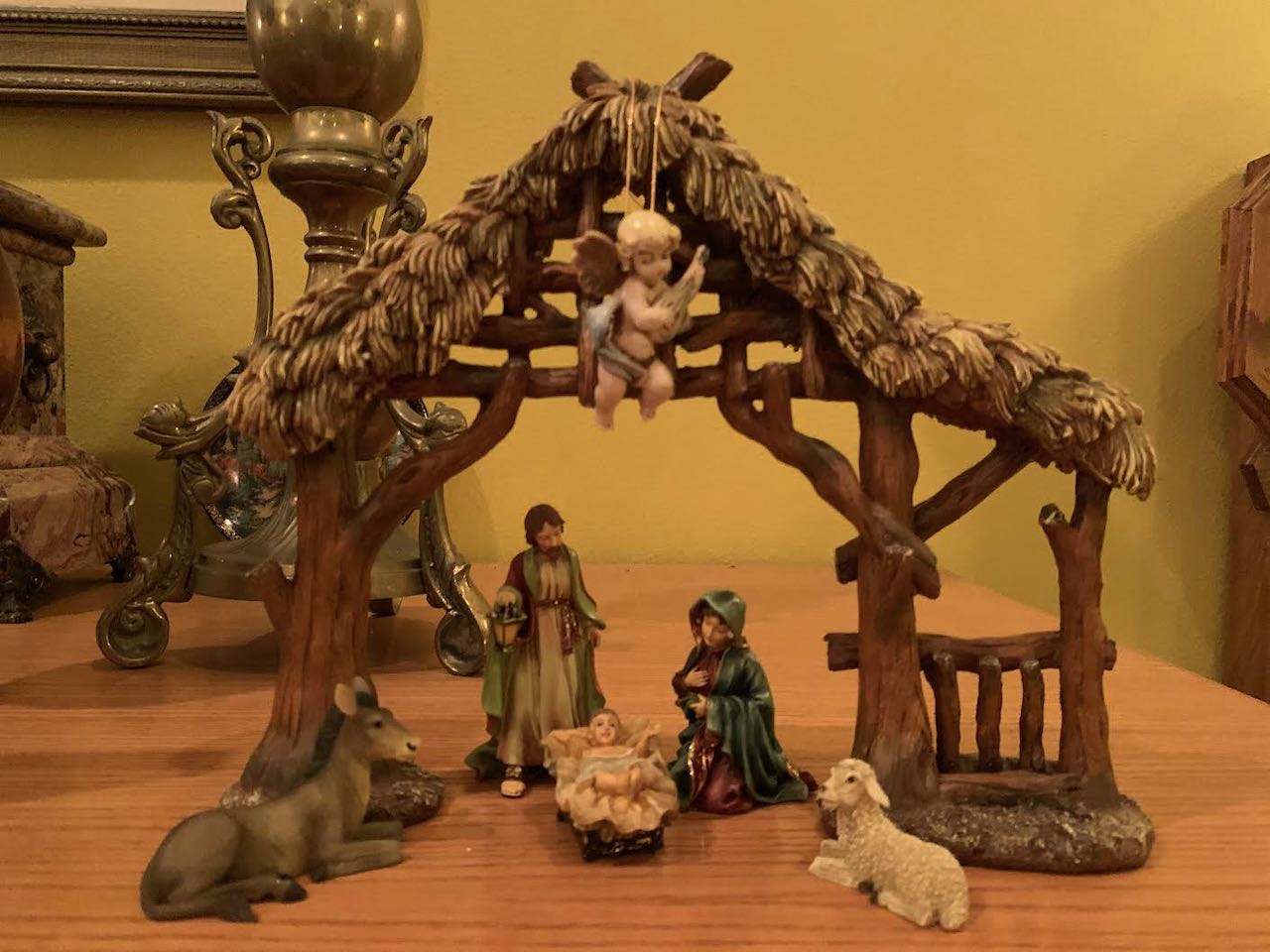 It is my prayer that the whole of the Orthodox Church will one day return to the unity that was ours when we all shared the same calendar. And although the vast majority of the world's Orthodox Christians remain on the Church Calendar, I do not consider myself an "Old Calendarist". Nor do I see this as a matter of doctrinal purity. God does not need a calendar to perform miracles, and I know many a saintly priest and bishop who serves on the New Calendar, and I pity those who would choose to go into schism over the calendar issue, for the Church Fathers clearly taught that schism is a greater sin than heresy.
It is important to remember that January 7th is December 25th, according to the Julian Calendar. Those of us who are celebrating the Birth of Our Saviour on January 7th, are in fact celebrating on the 25th of December. Since the Great Feasts of the Church are occasions when we enter mystically into the event celebrated, the thirteen day difference between Nativity according to the Julian Calendar, and the Gregorian Calendar, does not mean we are celebrating the Nativity of Christ separately. Within the Kingdom of God there is no time or space, and we are all united liturgically, together, in the holy city of Bethlehem. Regardless of the calendar, we are One in Christ.
Christ is Born! Glorify Him!
With love in Christ,
Abbot Tryphon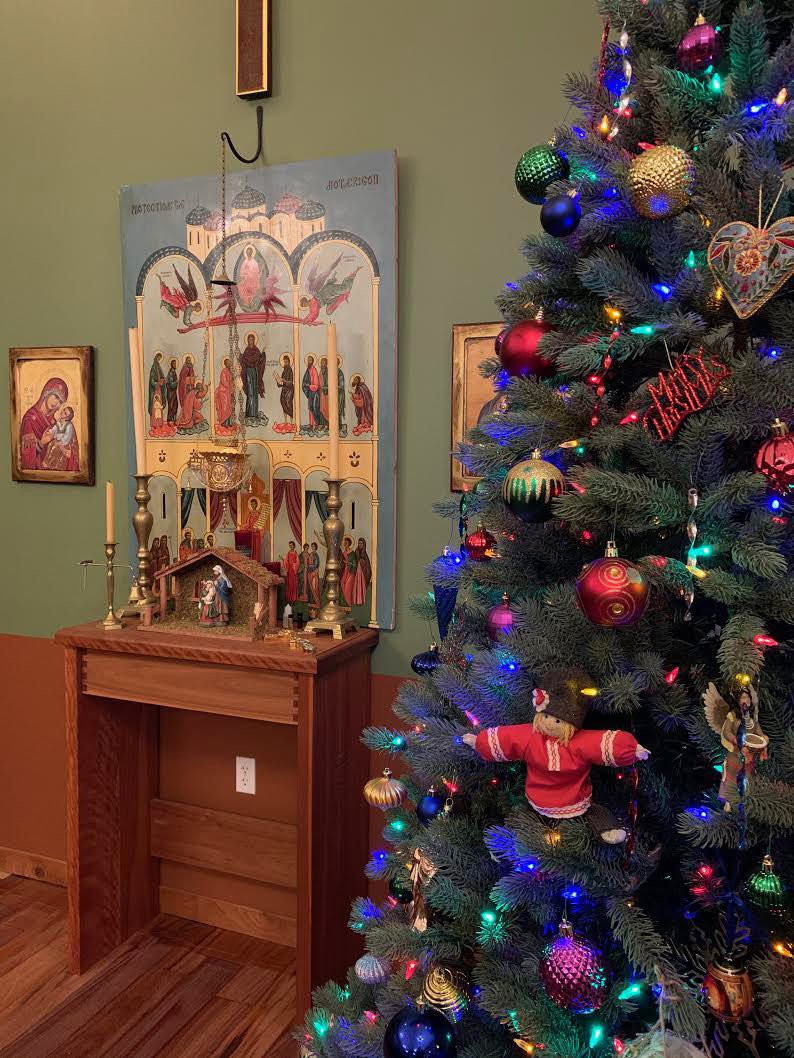 Thursday January 7, 2021 / December 25, 2020
31st Week after Pentecost. Tone five.
Fast-free
The Nativity according to the Flesh of Our Lord, God and Saviour Jesus Christ.
From December 25 till January 5 is a Fast-free period.
The Adoration of the Magi: Melchior, Caspar, and Balthasar. Commemoration of the shepherds in Bethlehem who were watching their flocks and came to see the Lord.
Massacre of Venerable Jonah and with him 50 monks and 65 laymen at St. Tryphon of Pechenega Monastery, by the Swedes (1590).
New Hieromartyr Michael priest (1930).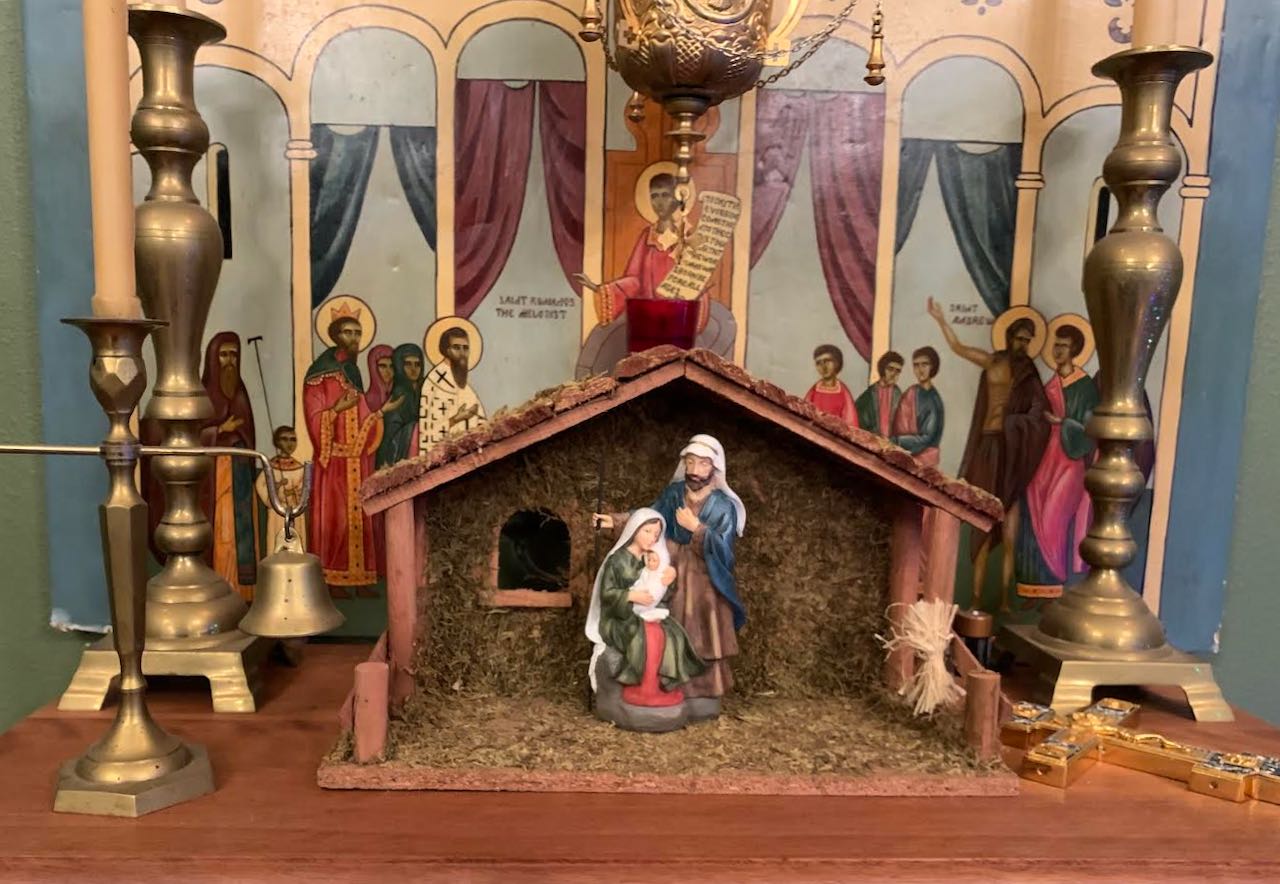 The Scripture Readings
Matthew 1:18-25
Christ Born of Mary
18 Now the birth of Jesus Christ was as follows: After His mother Mary was betrothed to Joseph, before they came together, she was found with child of the Holy Spirit. 19 Then Joseph her husband, being a just man, and not wanting to make her a public example, was minded to put her away secretly. 20 But while he thought about these things, behold, an angel of the Lord appeared to him in a dream, saying, "Joseph, son of David, do not be afraid to take to you Mary your wife, for that which is conceived in her is of the Holy Spirit. 21 And she will bring forth a Son, and you shall call His name Jesus, for He will save His people from their sins."
22 So all this was done that it might be fulfilled which was spoken by the Lord through the prophet, saying: 23 "Behold, the virgin shall be with child, and bear a Son, and they shall call His name Immanuel," which is translated, "God with us."
24 Then Joseph, being aroused from sleep, did as the angel of the Lord commanded him and took to him his wife, 25 and did not know her till she had brought forth her firstborn Son. And he called His name Jesus.
Galatians 4:4-7
4 But when the fullness of the time had come, God sent forth His Son, born of a woman, born under the law, 5 to redeem those who were under the law, that we might receive the adoption as sons.
6 And because you are sons, God has sent forth the Spirit of His Son into your hearts, crying out, "Abba, Father!" 7 Therefore you are no longer a slave but a son, and if a son, then an heir of God through Christ.
Matthew 2:1-12
Wise Men from the East
2 Now after Jesus was born in Bethlehem of Judea in the days of Herod the king, behold, wise men from the East came to Jerusalem, 2 saying, "Where is He who has been born King of the Jews? For we have seen His star in the East and have come to worship Him."
3 When Herod the king heard this, he was troubled, and all Jerusalem with him. 4 And when he had gathered all the chief priests and scribes of the people together, he inquired of them where the Christ was to be born.
5 So they said to him, "In Bethlehem of Judea, for thus it is written by the prophet:
6 'But you, Bethlehem, in the land of Judah,
Are not the least among the rulers of Judah;
For out of you shall come a Ruler
Who will shepherd My people Israel.' "
7 Then Herod, when he had secretly called the wise men, determined from them what time the star appeared. 8 And he sent them to Bethlehem and said, "Go and search carefully for the young Child, and when you have found Him, bring back word to me, that I may come and worship Him also."
9 When they heard the king, they departed; and behold, the star which they had seen in the East went before them, till it came and stood over where the young Child was. 10 When they saw the star, they rejoiced with exceedingly great joy. 11 And when they had come into the house, they saw the young Child with Mary His mother, and fell down and worshiped Him. And when they had opened their treasures, they presented gifts to Him: gold, frankincense, and myrrh.
12 Then, being divinely warned in a dream that they should not return to Herod, they departed for their own country another way.
Christ is Born! Glorify Him!