Remembrance of God is the foundation of all good things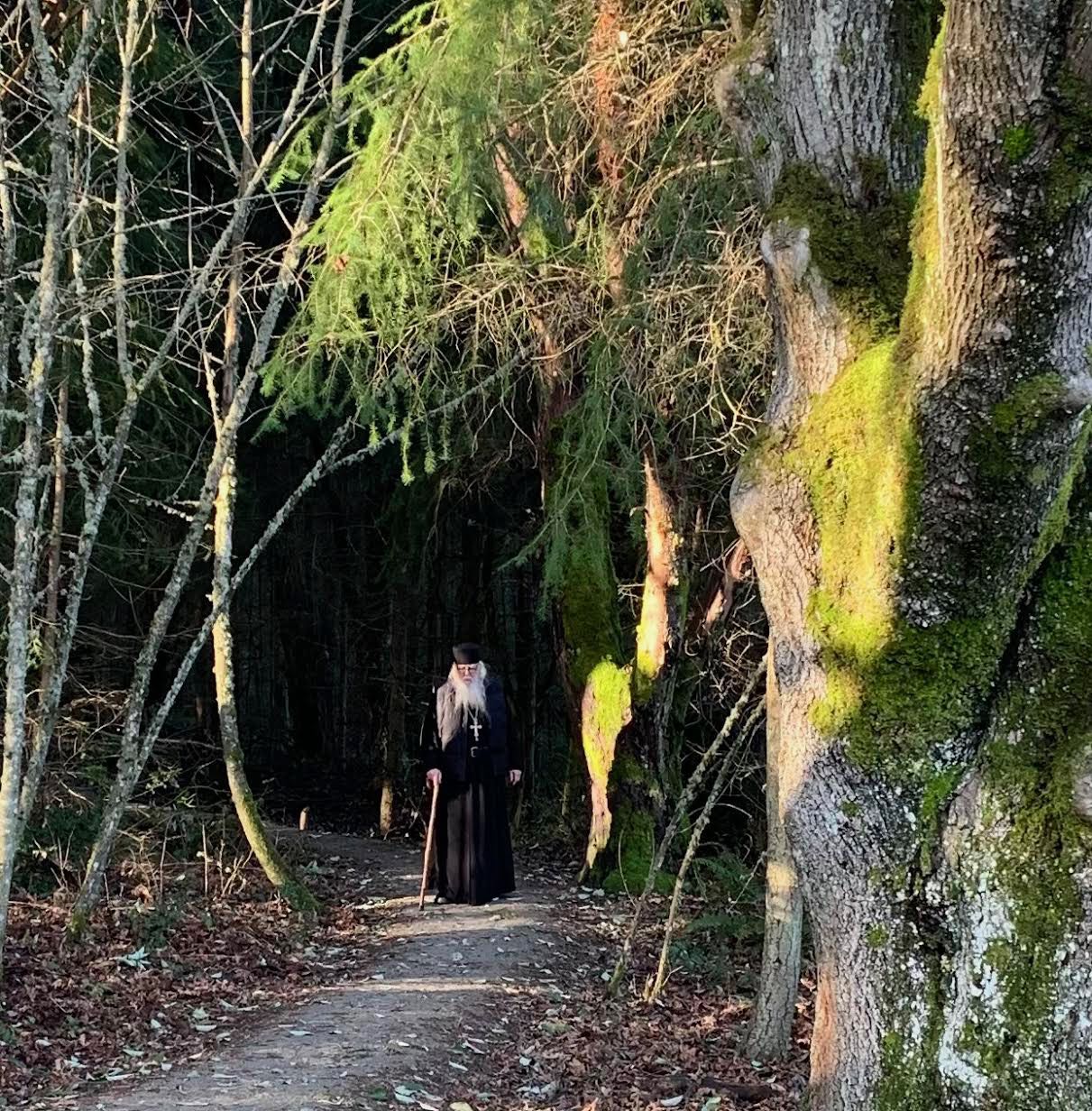 The importance of having a regular confessor can not be underestimated. Most of us find it uncomfortable to think upon our faults, failures, and sins, because we like to "feel good" about ourselves. We puff up our image around others, brag about our accomplishments, and feign humility. We try to keep a good public image with our friends and coworkers, while refusing to examine, closely, those behaviors in need of change.
Having a regular confessor is the very best way to orchestrate conversion of heart, for if we meet regularly with a priest who knows us, we have an ally who can help us see those sins we'd like to ignore. A regular confessor can help us work through the sins that have become habitual, and help us attain true conversion of heart. He can direct us into a deeper prayer life, one that is based in repentance, and, by God's grace, bring about transformation of heart.
Living a life of repentance allows us to have a relationship with Christ which enables conversion of heart, for only in the remembrance of God, can conversion of heart can take place. "Very few men can accurately recognize all their own faults; indeed, only those can do this whose intellect is never torn away from the remembrance of God (St. Diadochos of Photiki)".
Remembrance of God is the foundation of all good things. The perfect visualization of God's presence is the remembrance of the personal God Who gives meaning and dignity for all our sufferings, and cleanses all our wounds. "Remembrance of God is pain of heart endured in a spirit of devotion (St. Mark the Ascetic)."
Love in Christ,
Abbot Tryphon
Photo: Our Monk Martin took this photo of me just yesterday, while on a hike in a nearby forest.
Friday January 15, 2021 / January 2, 2021
32nd Week after Pentecost. Tone six.
Fast-free
Forefeast of the Theophany.
St. Sylvester, pope of Rome (335).
Righteous Juliana of Lazarevo (1604).
Repose (1833), the second finding of relics (1991) of Venerable Seraphim, wonderworker of Sarov.
New Martyr Basil (1942).
Venerable Sylvester of the Kiev Caves (12th c.).
Hieromartyr Theogenes, bishop of Parium on the Hellespont (320).
St. Gerasimus, patriarch of Alexandria.
Venerable Theopemptos.
St. Theodota, mother of the first Sts. Cosmas and Damian (3rd c.).
Venerable Mark the Deaf.
Martyr Sergius of Caesarea in Cappadocia (301).
Martyrs Theopistos.
St. Cosmas, archbishop of Constantinople (1081).
Venerable Ammon of Tabennisi, monk (5th c.).
New Martyr George (Zorzes) the Georgian (1770) (Greek).
The Scripture Readings
Matthew 11:27-30
27 All things have been delivered to Me by My Father, and no one knows the Son except the Father. Nor does anyone know the Father except the Son, and the one to whom the Son wills to reveal Him. 28 Come to Me, all you who labor and are heavy laden, and I will give you rest. 29 Take My yoke upon you and learn from Me, for I am gentle and lowly in heart, and you will find rest for your souls. 30 For My yoke is easy and My burden is light."
1 Peter 1:1-2
Greeting to the Elect Pilgrims
1 Peter, an apostle of Jesus Christ,
To the pilgrims of the Dispersion in Pontus, Galatia, Cappadocia, Asia, and Bithynia, 2 elect according to the foreknowledge of God the Father, in sanctification of the Spirit, for obedience and sprinkling of the blood of Jesus Christ:
Grace to you and peace be multiplied.
1 Peter 1:10-12
10 Of this salvation the prophets have inquired and searched carefully, who prophesied of the grace that would come to you, 11 searching what, or what manner of time, the Spirit of Christ who was in them was indicating when He testified beforehand the sufferings of Christ and the glories that would follow. 12 To them it was revealed that, not to themselves, but to us they were ministering the things which now have been reported to you through those who have preached the gospel to you by the Holy Spirit sent from heaven—things which angels desire to look into.
1 Peter 2:6-10
6 Therefore it is also contained in the Scripture,
"Behold, I lay in Zion
A chief cornerstone, elect, precious,
And he who believes on Him will by no means be put to shame."
7 Therefore, to you who believe, He is precious; but to those who are disobedient,
"The stone which the builders rejected
Has become the chief cornerstone,"
8 and
"A stone of stumbling
And a rock of offense."
They stumble, being disobedient to the word, to which they also were appointed.
9 But you are a chosen generation, a royal priesthood, a holy nation, His own special people, that you may proclaim the praises of Him who called you out of darkness into His marvelous light; 10 who once were not a people but are now the people of God, who had not obtained mercy but now have obtained mercy.
Mark 12:1-12
The Parable of the Wicked Vinedressers
12 Then He began to speak to them in parables: "A man planted a vineyard and set a hedge around it, dug a place for the wine vat and built a tower. And he leased it to vinedressers and went into a far country. 2 Now at vintage-time he sent a servant to the vinedressers, that he might receive some of the fruit of the vineyard from the vinedressers. 3 And they took him and beat him and sent him away empty-handed.4 Again he sent them another servant, and at him they threw stones, wounded him in the head, and sent him away shamefully treated. 5 And again he sent another, and him they killed; and many others, beating some and killing some. 6 Therefore still having one son, his beloved, he also sent him to them last, saying, 'They will respect my son.' 7 But those vinedressers said among themselves, 'This is the heir. Come, let us kill him, and the inheritance will be ours.' 8 So they took him and killed him and cast him out of the vineyard.
9 "Therefore what will the owner of the vineyard do? He will come and destroy the vinedressers, and give the vineyard to others. 10 Have you not even read this Scripture:
'The stone which the builders rejected
Has become the chief cornerstone.
11 This was the Lord's doing,
And it is marvelous in our eyes'?"
12 And they sought to lay hands on Him, but feared the multitude, for they knew He had spoken the parable against them. So they left Him and went away.
Galatians 5:22-6:2
22 But the fruit of the Spirit is love, joy, peace, longsuffering, kindness, goodness, faithfulness, 23 gentleness, self-control. Against such there is no law. 24 And those who are Christ's have crucified the flesh with its passions and desires. 25 If we live in the Spirit, let us also walk in the Spirit. 26 Let us not become conceited, provoking one another, envying one another.
Bear and Share Burdens
6 Brethren, if a man is overtaken in any trespass, you who are spiritual restore such a one in a spirit of gentleness, considering yourself lest you also be tempted. 2 Bear one another's burdens, and so fulfill the law of Christ.
Luke 6:17-23
Jesus Heals a Great Multitude
17 And He came down with them and stood on a level place with a crowd of His disciples and a great multitude of people from all Judea and Jerusalem, and from the seacoast of Tyre and Sidon, who came to hear Him and be healed of their diseases, 18 as well as those who were tormented with unclean spirits. And they were healed. 19 And the whole multitude sought to touch Him, for power went out from Him and healed them all.
The Beatitudes
20 Then He lifted up His eyes toward His disciples, and said:
"Blessed are you poor,
For yours is the kingdom of God.
21 Blessed are you who hunger now,
For you shall be filled.
Blessed are you who weep now,
For you shall laugh.
22 Blessed are you when men hate you,
And when they exclude you,
And revile you, and cast out your name as evil,
For the Son of Man's sake.
23 Rejoice in that day and leap for joy!
For indeed your reward is great in heaven,
For in like manner their fathers did to the prophets.