Detachment and the life of a Christian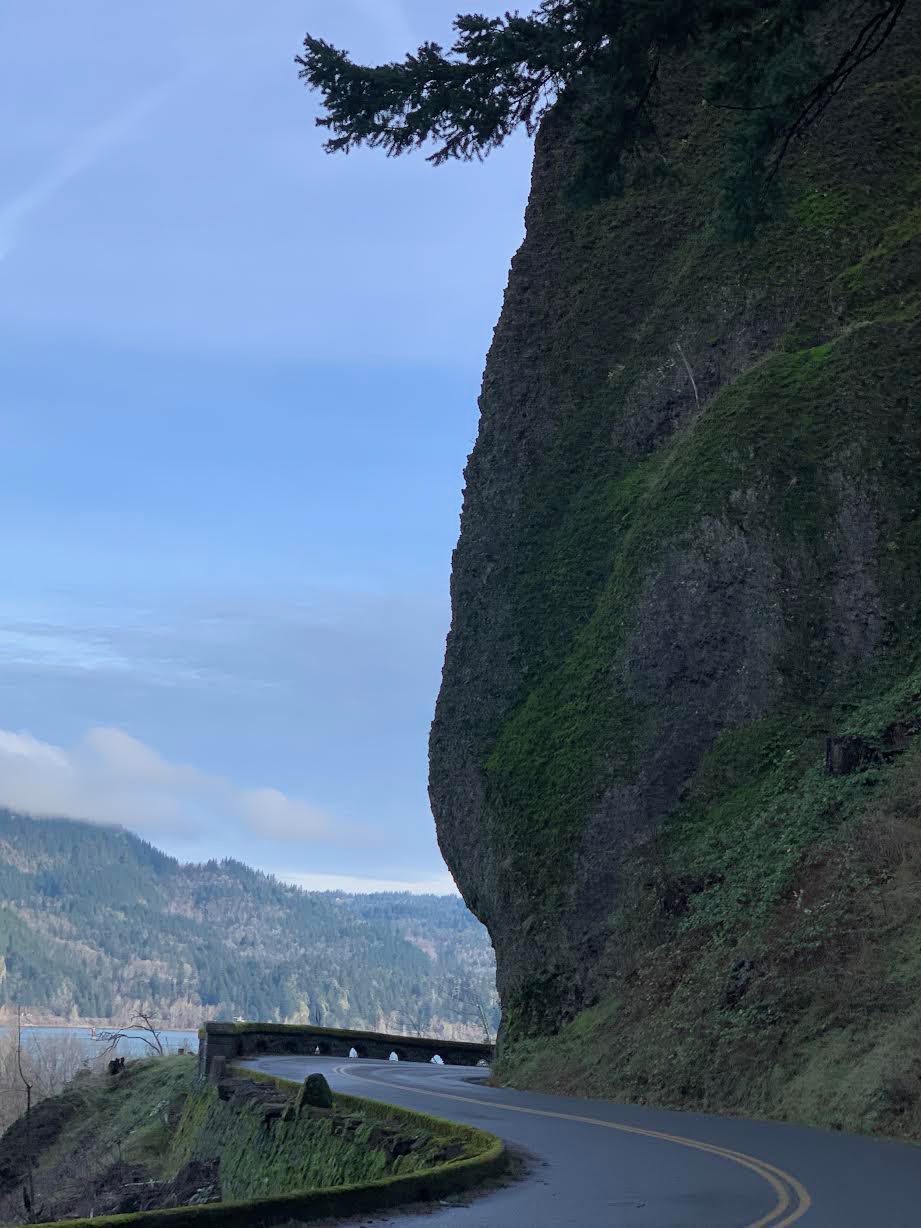 Detachment from the world is not necessarily cutting off all social contact with people, or avoiding any exposure to or contact with things of the world in some sort of pharisaical obsession with keeping oneself ritually 'pure'. The work of purification is an inner work. Simply running away from things on the outside isn't all there is to our struggle. Nor will we find success in trying to make the world conform to our spiritual principles. Our task as Christians is not to purify the world or the people in it but to purify ourselves, our souls and bodies.
Orthodox Christians do need to exercise restraint in contacts with persons, things or situations in the world that are a potential threat to our spiritual health and progress. But the life of an Orthodox Christian is less concerned with avoiding people, places, situations and things than it is concerned with cultivating personal restraint over the passions and inner detachment from things of the world, which is a process that is linked with the cultivation of our love for God and our desire for participation in spiritual communion with Him. Our exercise of ascetic restraint, through fasting, prayer, almsgiving and repentance, as well as our participation in the mystical life of the Church, is at the very heart of the Christian life.
With love in Christ,
Abbot Tryphon
Friday January 22, 2021 / January 9, 2021
33rd Week after Pentecost. Tone seven.
Fast. Fish Allowed
Martyr Polyeuctus of Melitene in Armenia (259).
Hieromartyr Philip, metropolitan of Moscow and all Russia (1569).
St. Jonah (Peter in schema), founder of Holy Trinity Monastery in Kiev (1902).
New Hieromartyr Paul priest (1943).
Prophet Shemaiah (Samaia, Semeias) (10th c. B.C.).
St. Peter, bishop of Sebaste in Armenia (395), and brother of St. Basil the Great and St. Gregory of Nyssa.
Venerable Eustratius the Wonderworker of Tarsus (821).
St. Adrian of Canterbury (709) (Celtic & British).
St. Berhtwald Archbishop of Canterbury (731) (Celtic & British).
St. Fillan (Foelan) of Strathfillan (VIII) (Celtic & British).
New Martyr Parthena of Edessa in Macedonia (1375).
Translation of the relics of St. Judoc, hermit of Ponthieu.
St. Fillan, abbot of Strathfillan.
The Scripture Readings
Luke 6:17-23
Jesus Heals a Great Multitude
17 And He came down with them and stood on a level place with a crowd of His disciples and a great multitude of people from all Judea and Jerusalem, and from the seacoast of Tyre and Sidon, who came to hear Him and be healed of their diseases, 18 as well as those who were tormented with unclean spirits. And they were healed. 19 And the whole multitude sought to touch Him, for power went out from Him and healed them all.
The Beatitudes
20 Then He lifted up His eyes toward His disciples, and said:
"Blessed are you poor,
For yours is the kingdom of God.
21 Blessed are you who hunger now,
For you shall be filled.
Blessed are you who weep now,
For you shall laugh.
22 Blessed are you when men hate you,
And when they exclude you,
And revile you, and cast out your name as evil,
For the Son of Man's sake.
23 Rejoice in that day and leap for joy!
For indeed your reward is great in heaven,
For in like manner their fathers did to the prophets.
2 Peter 1:1-10
Greeting the Faithful
1 Simon Peter, a bondservant and apostle of Jesus Christ,
To those who have obtained like precious faith with us by the righteousness of our God and Savior Jesus Christ:
2 Grace and peace be multiplied to you in the knowledge of God and of Jesus our Lord, 3 as His divine power has given to us all things that pertain to life and godliness, through the knowledge of Him who called us by glory and virtue, 4 by which have been given to us exceedingly great and precious promises, that through these you may be partakers of the divine nature, having escaped the corruption that is in the world through lust.
Fruitful Growth in the Faith
5 But also for this very reason, giving all diligence, add to your faith virtue, to virtue knowledge, 6 to knowledge self-control, to self-control perseverance, to perseverance godliness, 7 to godliness brotherly kindness, and to brotherly kindness love. 8 For if these things are yours and abound, you will be neither barren nor unfruitful in the knowledge of our Lord Jesus Christ. 9 For he who lacks these things is shortsighted, even to blindness, and has forgotten that he was cleansed from his old sins.
10 Therefore, brethren, be even more diligent to make your call and election sure, for if you do these things you will never stumble;
Mark 13:1-8
Jesus Predicts the Destruction of the Temple
13 Then as He went out of the temple, one of His disciples said to Him, "Teacher, see what manner of stones and what buildings are here!"
2 And Jesus answered and said to him, "Do you see these great buildings? Not one stone shall be left upon another, that shall not be thrown down."
The Signs of the Times and the End of the Age
3 Now as He sat on the Mount of Olives opposite the temple, Peter, James, John, and Andrew asked Him privately, 4 "Tell us, when will these things be? And what will be the sign when all these things will be fulfilled?"
5 And Jesus, answering them, began to say: "Take heed that no one deceives you. 6 For many will come in My name, saying, 'I am He,' and will deceive many. 7 But when you hear of wars and rumors of wars, do not be troubled; for such things must happen, but the end is not yet. 8 For nation will rise against nation, and kingdom against kingdom. And there will be earthquakes in various places, and there will be famines and troubles. These are the beginnings of sorrows.
Hebrews 13:17-21
17 Obey those who [a]rule over you, and be submissive, for they watch out for your souls, as those who must give account. Let them do so with joy and not with grief, for that would be unprofitable for you.
Prayer Requested
18 Pray for us; for we are confident that we have a good conscience, in all things desiring to live honorably. 19 But I especially urge you to do this, that I may be restored to you the sooner.
Benediction, Final Exhortation, Farewell
20 Now may the God of peace who brought up our Lord Jesus from the dead, that great Shepherd of the sheep, through the blood of the everlasting covenant, 21 make you complete in every good work to do His will, working in you what is well pleasing in His sight, through Jesus Christ, to whom be glory forever and ever. Amen.
John 10:9-16
9 I am the door. If anyone enters by Me, he will be saved, and will go in and out and find pasture. 10 The thief does not come except to steal, and to kill, and to destroy. I have come that they may have life, and that they may have it more abundantly.
11 "I am the good shepherd. The good shepherd gives His life for the sheep. 12 But a hireling, he who is not the shepherd, one who does not own the sheep, sees the wolf coming and leaves the sheep and flees; and the wolf catches the sheep and scatters them.13 The hireling flees because he is a hireling and does not care about the sheep. 14 I am the good shepherd; and I know My sheep, and am known by My own. 15 As the Father knows Me, even so I know the Father; and I lay down My life for the sheep. 16 And other sheep I have which are not of this fold; them also I must bring, and they will hear My voice; and there will be one flock and one shepherd.