All suffering is ultimately for our salvation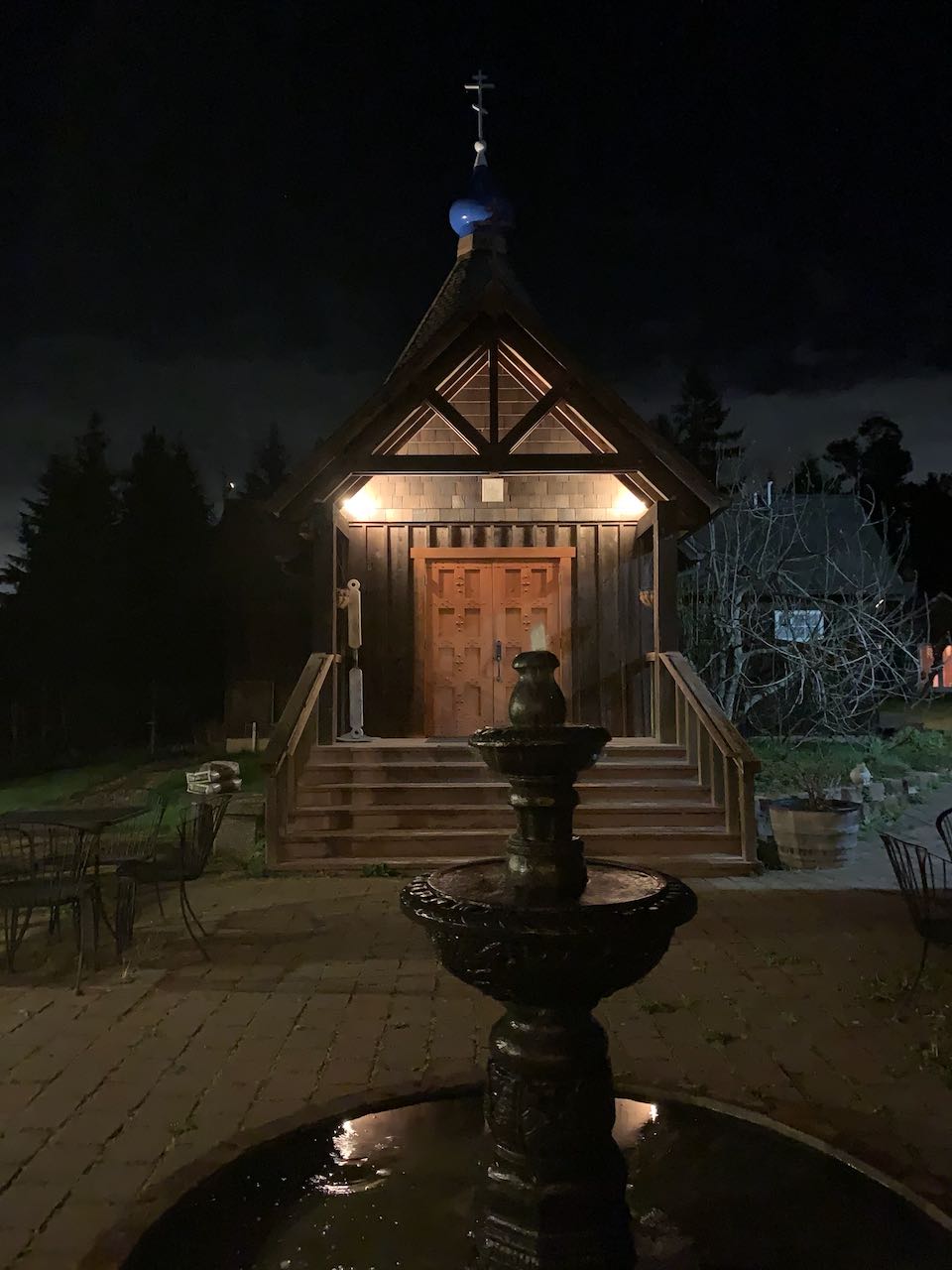 God reigns over all, and He actively cares for us. We simply need to pay more attention to the truth of His presence in our lives. We need to see that the negative things we are witnessing are not, ultimately, about the truth of our lives, nor the truth about our situation. If we refuse to focus on the negative, we avoid the danger of being blinded to the good things that surround us. This is why Saint Paisius of Mt. Athos told us that we must consciously cultivate positive thoughts.
Sometimes things seem so horrible we feel as though we've been buried alive, and have no hope for ever emerging from the darkness that has engulfed us. But if we think about it, we've actually been planted, and in the long run we will grow into a beautiful plant, budding forth gorgeous flowers. This is what God has in store for us, even when everything around us seems to have been shrouded in darkness.
The Elder Paisios of the Holy Mountain said there are two types of people. There are the bees and the flies. The bees are attracted to flowers and sweet smells, whereas the flies are only attracted to dirt and stench. Ask a bee where there is stench, and he will say "what is stench". Ask a fly, where is the sweet smell, and he will say "what sweet smell?" The bee knows only sweetness and good, whereas the fly knows only stench and dirt.
As we examine our lives, we must decide whether we will be a bee, or a fly. Do we judge others, and look only for the stench and the dirt, or do we look only for the good in others, and see the stench only in ourselves. Do we see only the hardships that seemingly take possession of our lives, or do we see the heavenly garden that is in the horizon?
Saint Ignatius (Brianchaninov) tells us, "All things pass – both the bad and the good – and neither men, nor demons can do anything if God does not allow it." For we Christians, we know that all our struggles, all our sorrows, and, indeed, all our suffering, is ultimately for our salvation.
With love in Christ,
Abbot Tryphon
Wednesday January 13, 2021 / December 31, 2020
32nd Week after Pentecost. Tone six.
Fast-free
Apodosis of the Nativity of Christ.
Venerable Melania the Younger, nun, of Rome (439).
New Hieromartyr Michael priest (1937).
Martyr Peter (1938).
Holy Confessor Dositheus, metropolitan of Zagreb (1945).
St. Peter Mogila, metropolitan of Kiev (1646).
Venerable Gelasius, monk, of Palestine.
Venerable Gaius, monk.
Venerable Theophylactus of Ochrid (1126).
Ten Virgin-martyrs of Nicomedia (Greek).
Venerable Zoticus of Constantinople, feeder of orphans (4th c.) (Greek).
St. Anysius, bishop of Thessalonica (406).
Venerable Sabiana, Abbess of the Samtskhe Monastery (11th c.).
Martyrs Busiris, Gaudentius and Nemo (Greek).
The Scripture Readings
James 3:11-4:6
11 Does a spring send forth fresh water and bitter from the same opening? 12 Can a fig tree, my brethren, bear olives, or a grapevine bear figs? Thus no spring yields both saltwater and fresh.
Heavenly Versus Demonic Wisdom
13 Who is wise and understanding among you? Let him show by good conduct that his works are done in the meekness of wisdom. 14 But if you have bitter envy and self-seeking in your hearts, do not boast and lie against the truth. 15 This wisdom does not descend from above, but is earthly, sensual, demonic. 16 For where envy and self-seeking exist, confusion and every evil thing are there. 17 But the wisdom that is from above is first pure, then peaceable, gentle, willing to yield, full of mercy and good fruits, without partiality and without hypocrisy. 18 Now the fruit of righteousness is sown in peace by those who make peace.
Pride Promotes Strife
4 Where do wars and fights come from among you? Do they not come from your desires for pleasure that war in your members? 2 You lust and do not have. You murder and covet and cannot obtain. You fight and war. Yet you do not have because you do not ask. 3 You ask and do not receive, because you ask amiss, that you may spend it on your pleasures. 4 Adulterers and adulteresses! Do you not know that friendship with the world is enmity with God? Whoever therefore wants to be a friend of the world makes himself an enemy of God. 5 Or do you think that the Scripture says in vain, "The Spirit who dwells in us yearns jealously"?
6 But He gives more grace. Therefore He says:
"God resists the proud,
But gives grace to the humble."
Mark 11:23-26
23 For assuredly, I say to you, whoever says to this mountain, 'Be removed and be cast into the sea,' and does not doubt in his heart, but believes that those things he says will be done, he will have whatever he says. 24 Therefore I say to you, whatever things you ask when you pray, believe that you receive them, and you will have them.
Forgiveness and Prayer
25 "And whenever you stand praying, if you have anything against anyone, forgive him, that your Father in heaven may also forgive you your trespasses. 26 But if you do not forgive, neither will your Father in heaven forgive your trespasses."