Children must be taught kindness at an early age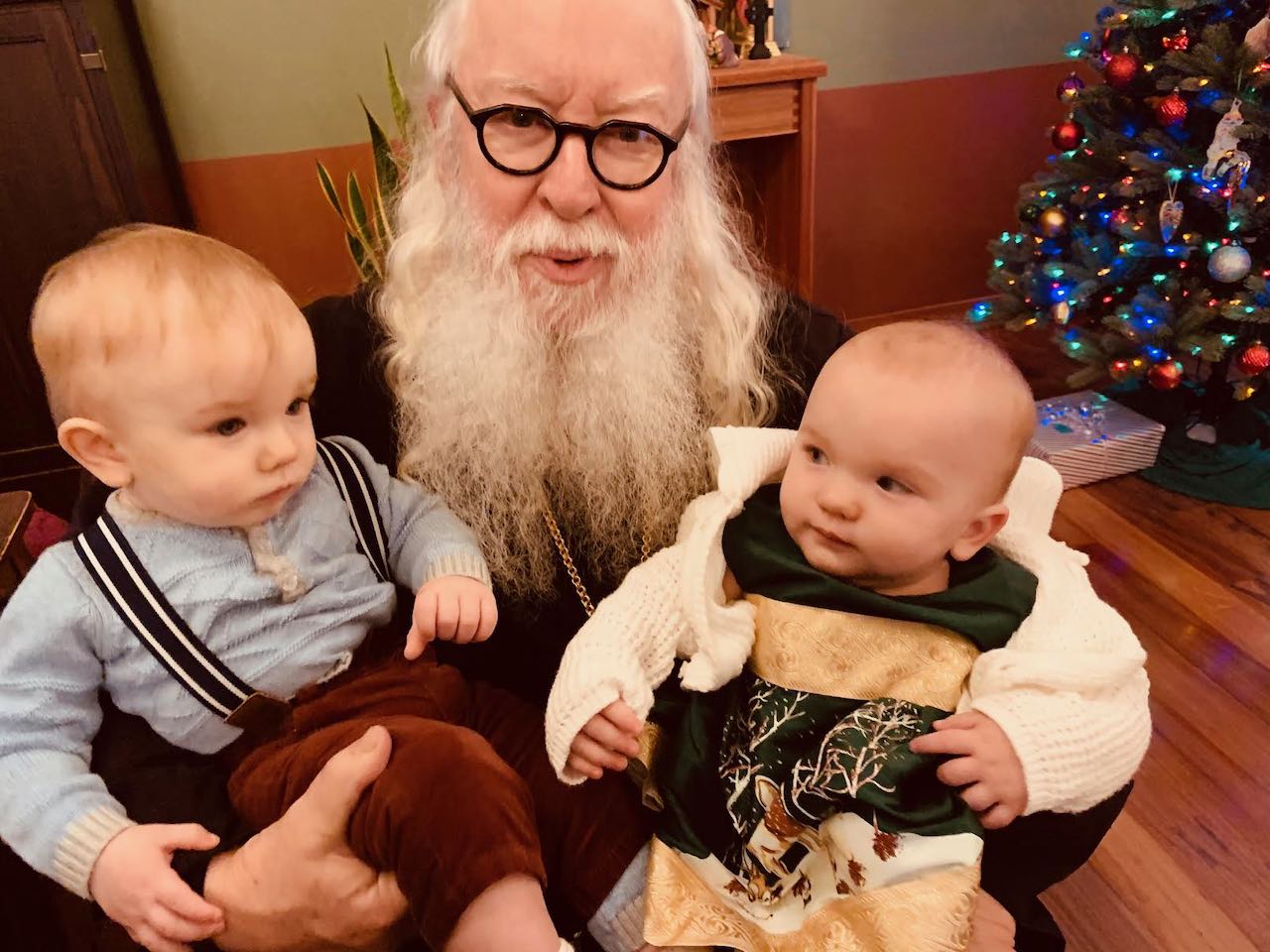 More and more frequently we read about children taking their own lives, having reached a place where they would rather be dead, than live another hour suffering from bullying. Too often parents and teachers have ignored the problem of bullying, dismissing it as nothing more than "kids will be kids", and "kids can be cruel".
The truth is that children, from the earliest of age, can be taught to treat other children with kindness, and encouraged to be sensitive to the plight of other children. The youngest can be taught the importance of sharing their toys, and of including other children in their neighborhood games. Even the smallest child can be taught to treat others as he wishes to be treated, and to report incidences of bullying to his teachers and parents, when he sees it happening to other children.
I believe part of the problem may be, at root level, teachers who were bullying others when they were children, and, transferring that childhood experience into how they perceive some of the children under their care. It is only human to have favorites, and teachers are no exception.
When I taught high school, I had my personal favorites. These were high school students who were bright, challenging, and a joy to teach. Juxtaposed to these young people were students who were perhaps slow learners, less attractive, and, in a nut shell, a pain to deal with. Yet, I also knew that each one of them had potential that needed to be encouraged, and that anyone of them could be a late bloomer, and could, with help and attention, succeed beyond any one's expectation.
I also, as a teacher, NEVER put up with bullying of any sort. First sign of bullying, I would take the bully aside, and make it perfectly clear that this was behavior that would not be tolerated. I remember to this very day a middle school teacher who bullied me, and because this was done in front of my classmates, he encouraged children to bully me, as well. I suffered from dyslexia during a time when little was known about this learning disability, so, like other dyslexics, I was a poor student. My own struggle to compensate made me a public speaker who rarely needed a manuscript, and this translated into my becoming a champion high school and college debater.
Because I also grew tall (6″1″) in a very short period of time, I was uncoordinated as a junior and senior high school student, so was poor in sports. It was not until college that I actually discovered athletic abilities that had previously remained dormant, and took up weight lifting, long distance running, baseball, and volleyball. As a high school teacher, I led the faculty in winning, for the very first time, the traditional volleyball game against the senior class, much to the delight of the underclassman.
My own youthful struggle with depression and suicidal thoughts, revolving around my perceived failures, and my sense of hopelessness, was offset by one single high school teacher who took me under her wing, and helped me become a champion debater. She believed in me when no one else would. All it takes is that one person, willing to reach out to the child who is suffering. Or, the one child who learns from his parents the importance of treating the bullied child with kindness, and stepping up to defend, and befriend, that child.
Children are all wonderful gifts from God, who are pliable and open, ready to learn from the adults who are their parents, teachers, pastors, and neighbors. They depend on us for comfort and support, AND protection. They are in our care, and God expects us to take this responsibility very seriously. They are the future of our country, our Church, and our world, and must be taught the importance of being kind and generous towards others.
The child that is raised in the ways of the Lord, will in turn raise his/her child in the ways of God. Let us not pass on the sins and failures one generation into the generations to come. Let peace, love, justice, and charity be the hallmark of what we pass on to the next generation, and let us, most importantly, instill in our children the love of Christ.
With love in Christ,
Abbot Tryphon
Sunday January 17, 2021 / January 4, 2021
32nd Sunday after Pentecost. Tone seven.
Fast-free
Sunday before the Baptism of Our Lord and God and Saviour Jesus Christ
Forefeast of the Theophany.
Synaxis of the Seventy Apostles: James the Brother of the Lo'rd, Mark the Evangelist, Luke the Evangelist, Cleopas the Brother of Joseph the Betrothed, Symeon the son of Cleopas, Barnabas, Justus, Thaddeus, Ananias, Stephen the Archdeacon; Philip, Prochorus, Nicanor, Timon, and Parmenas of the seven deacons; Timothy, Titus, Philemon, Onesimus, Epaphras, Archippus, Silas, Silvanus, Crescens, Crispus, Epenetus, Andronicus, Stachys, Amplias, Urban, Narcissus, Apelles, Aristobulus, Herodion, Agabus, Rufus, Asyncritus, Phlegon, Hermes, Patrobus, Hermas, Linus, Gaius, Philologus, Lucius, Jason, Sosipater, Olympas, Tertius, Erastus, Quartus, Euodias, Onesiphorus, Clement, Sosthenes, Apollos, Tychicus, Epaphroditus, Carpus, Quadratus, Mark called John, Zenas, Aristarchus, Pudens, Trophimus, Mark, Artemas, Aquila, Fortunatus, and Achaicus; Dionysius Areopagite and Simeon Niger.
Venerable Theoctistus, abbot at Cucomo in Sicily (800).
Repose of St. Eustathius I (Eustace), archbishop of Serbia (1285).
New Hieromartyrs Alexander, Stephen and Philippe priests (1933).
New Hieromartyr Nicholas priest (1939).
New Hieromartyr Paul priest (1941).
Venerable Aquila, deacon of the Kiev Caves (14th c.).
Martyr Zosimas the Hermit and Martyr Athanasius the Commentarisius (superintendent of prisoners), anchorites of Cilicia (3rd-4th c.).
Martyrs Chrysantha and Euphemia.
Venerable Euthymius the New of Thessalonica, monk.
St. Gregory of Langres (539-540) (Gaul).
Martyrs Abbot Euthymius and Twelve Monks of Vatopedi Monastery, Mt. Athos (1285) (Greek).
New Martyr Onuphrius Manassias of Gabrovo and Hilandar Monastery, Mt. Athos (1818) (Greek).
The Ethiopian Eunuch of Queen Candace.
Venerable Fathers Evagre, Ilia the Deacon, and the Disciples of the Thirteen Syrian Fathers (6th. c.) (Georgia).
St. Symeon, metropolitan of Smolensk (1699).
The Scripture Readings
John 21:1-14
Breakfast by the Sea
21 After these things Jesus showed Himself again to the disciples at the Sea of Tiberias, and in this way He showed Himself: 2 Simon Peter, Thomas called the Twin, Nathanael of Cana in Galilee, the sons of Zebedee, and two others of His disciples were together. 3 Simon Peter said to them, "I am going fishing."
They said to him, "We are going with you also." They went out and immediately got into the boat, and that night they caught nothing. 4 But when the morning had now come, Jesus stood on the shore; yet the disciples did not know that it was Jesus. 5 Then Jesus said to them, "Children, have you any food?"
They answered Him, "No."
6 And He said to them, "Cast the net on the right side of the boat, and you will find some."So they cast, and now they were not able to draw it in because of the multitude of fish.
7 Therefore that disciple whom Jesus loved said to Peter, "It is the Lord!" Now when Simon Peter heard that it was the Lord, he put on his outer garment (for he had removed it), and plunged into the sea. 8 But the other disciples came in the little boat (for they were not far from land, but about two hundred cubits), dragging the net with fish. 9 Then, as soon as they had come to land, they saw a fire of coals there, and fish laid on it, and bread. 10 Jesus said to them, "Bring some of the fish which you have just caught."
11 Simon Peter went up and dragged the net to land, full of large fish, one hundred and fifty-three; and although there were so many, the net was not broken. 12 Jesus said to them, "Come and eat breakfast." Yet none of the disciples dared ask Him, "Who are You?"—knowing that it was the Lord. 13 Jesus then came and took the bread and gave it to them, and likewise the fish.
14 This is now the third time Jesus showed Himself to His disciples after He was raised from the dead.
2 Timothy 4:5-8
5 But you be watchful in all things, endure afflictions, do the work of an evangelist, fulfill your ministry.
Paul's Valedictory
6 For I am already being poured out as a drink offering, and the time of my departure is at hand. 7 I have fought the good fight, I have finished the race, I have kept the faith. 8 Finally, there is laid up for me the crown of righteousness, which the Lord, the righteous Judge, will give to me on that Day, and not to me only but also to all who have loved His appearing.
Mark 1:1-8
John the Baptist Prepares the Way
1 The beginning of the gospel of Jesus Christ, the Son of God. 2 As it is written in the Prophets:
"Behold, I send My messenger before Your face,
Who will prepare Your way before You."
3 "The voice of one crying in the wilderness:
'Prepare the way of the Lord;
Make His paths straight.' "
4 John came baptizing in the wilderness and preaching a baptism of repentance for the remission of sins. 5 Then all the land of Judea, and those from Jerusalem, went out to him and were all baptized by him in the Jordan River, confessing their sins.
6 Now John was clothed with camel's hair and with a leather belt around his waist, and he ate locusts and wild honey. 7 And he preached, saying, "There comes One after me who is mightier than I, whose sandal strap I am not worthy to stoop down and loose. 8 I indeed baptized you with water, but He will baptize you with the Holy Spirit."
Romans 8:8-14
8 So then, those who are in the flesh cannot please God.
9 But you are not in the flesh but in the Spirit, if indeed the Spirit of God dwells in you. Now if anyone does not have the Spirit of Christ, he is not His. 10 And if Christ is in you, the body is dead because of sin, but the Spirit is life because of righteousness. 11 But if the Spirit of Him who raised Jesus from the dead dwells in you, He who raised Christ from the dead will also give life to your mortal bodies through His Spirit who dwells in you.
Sonship Through the Spirit
12 Therefore, brethren, we are debtors—not to the flesh, to live according to the flesh. 13 For if you live according to the flesh you will die; but if by the Spirit you put to death the deeds of the body, you will live. 14 For as many as are led by the Spirit of God, these are sons of God.
Luke 10:1-15
The Seventy Sent Out
10 After these things the Lord appointed seventy others also, and sent them two by two before His face into every city and place where He Himself was about to go. 2 Then He said to them, "The harvest truly is great, but the laborers are few; therefore pray the Lord of the harvest to send out laborers into His harvest. 3 Go your way; behold, I send you out as lambs among wolves. 4 Carry neither money bag, knapsack, nor sandals; andgreet no one along the road. 5 But whatever house you enter, first say, 'Peace to this house.' 6 And if a son of peace is there, your peace will rest on it; if not, it will return to you. 7 And remain in the same house, eating and drinking such things as they give, for the laborer is worthy of his wages. Do not go from house to house. 8 Whatever city you enter, and they receive you, eat such things as are set before you. 9 And heal the sick there, and say to them, 'The kingdom of God has come near to you.' 10 But whatever city you enter, and they do not receive you, go out into its streets and say, 11 'The very dust of your city which clings to us we wipe off against you. Nevertheless know this, that the kingdom of God has come near you.' 12 But I say to you that it will be more tolerable in that Day for Sodom than for that city.
Woe to the Impenitent Cities
13 "Woe to you, Chorazin! Woe to you, Bethsaida! For if the mighty works which were done in you had been done in Tyre and Sidon, they would have repented long ago, sitting in sackcloth and ashes. 14 But it will be more tolerable for Tyre and Sidon at the judgment than for you. 15 And you, Capernaum, who are exalted to heaven, will be brought down to Hades.