Now is the time for us to usher in a new era of Faith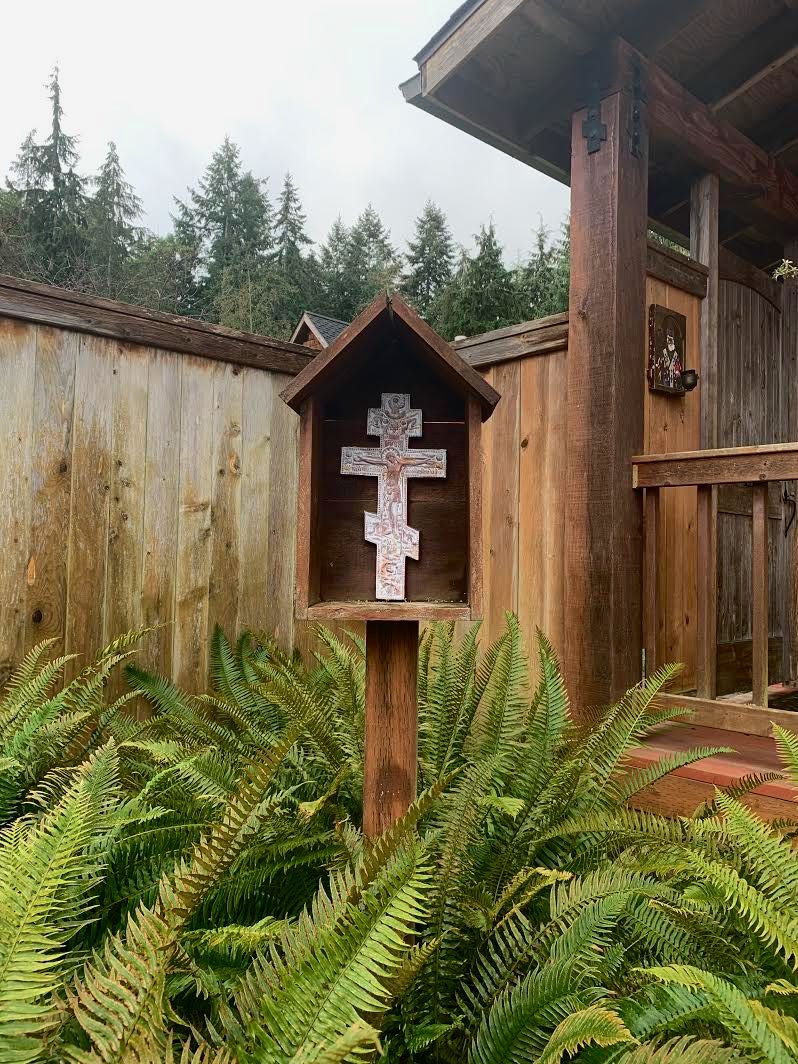 Young people are filled with ideas, dreams, goals, and their youthful exuberance is full of hope and vitality. It is with this very energy and vitality, hope and dreams, and even innocence, that young people will be bringing to the table, as they begin to replace the present generation, as leaders of this world.
What will they have received from us that will enable them to be the very best leaders for the future? I believe the most important gift we can impart to these young people is the gift of Faith. I believe the best way to impart this gift, is by loving them, respecting them, and, most importantly, demonstrating the truth of our faith by living it! We must be authentic Christians, before they will want to emulate us. If they see not Christ in us, but only posturing, they will see nothing they want. They must see, in us, a people who are changed by their relationship with Christ. They must see Christ in us, loving them, and reaching out with respect and hope. They must see us as prayerful people, who truly have a relationship with Christ.
It is not enough to be regular church attenders if we do not fully live our Orthodoxy throughout the week. If our Orthodoxy does not extend beyond the door of the temple, we will have failed them. If our Orthodoxy is no deeper than an "ethnic preservation society", we will have failed them, and they will not want what we have.
We are all living in very difficult times, with economic hardship all around us, much of it caused by this pandemic lockdown. The economy is failing, institutions are collapsing, unemployment is spreading, and many are losing all hope.
The day of reckoning is upon us, and we must step up to the challenge. Nothing new is happening in our present age, that has not happened in ages past. And, just as it was men and women, saints even, who brought past generations out of darkness and despair, so too must this older generation come forth with hope and faith, bringing the light of Christ to an age that is fast losing hope.
Since our young are facing bleak prospects for their future, they must see in us, hope. The only hope for this world is to be found in Christ, so now is the time for a new Era of Faith. Only in Christ will the world find true wealth, and lasting peace. Let the Light of Christ shine forth throughout the world, in us! Let our young see the joy of Christ in us, lighting the way to true happiness and everlasting prosperity. Let them see in us, hope.
With love in Christ,
Abbot Tryphon
Monday January 11, 2021 / December 29, 2020
32nd Week after Pentecost. Tone six.
Fast-free
The 14,000 Infants (Holy Innocents) slain by Herod at Bethlehem (1st c.).
Venerable Marcellus, abbot of the monastery of the Unsleeping Ones (485).
St.Basiliscus the Hesychast of Siberia (1824).
New Hieromartyr Theodosius priests (1938).
Virgin-martyrs Natalia, Natalia, Eudokia, Anna, Matrona, Barbara, Anna, Eudokia, Ephrosia, Agrippina and Natalia (1942).
Venerable Mark the Grave-digger of the Kiev Caves (11th c.).
Sts. Theophilus and John of the Kiev Caves (11th-12th c.).
Venerable Theophilus of Luga and Omutch (1412).
Venerable Laurence of Chernigov (1950).
Venerable Thaddeus, confessor, of the Studion (818).
Venerable Benjamin, monk, of Nitria in Egypt (392).
Venerable Athenodorus, disciple of St. Pachomius the Great (4th c.).
St. George, bishop of Nicomedia (9th c.).
St. Trophimus, first bishop of Aries (3rd c.).
Commemoration of all Orthodox Christians who died from hunger, thirst, the sword, and freezing.
The Scripture Readings
James 2:14-26
Faith Without Works Is Dead
14 What does it profit, my brethren, if someone says he has faith but does not have works? Can faith save him? 15 If a brother or sister is naked and destitute of daily food, 16 and one of you says to them, "Depart in peace, be warmed and filled," but you do not give them the things which are needed for the body, what does it profit? 17 Thus also faith by itself, if it does not have works, is dead.
18 But someone will say, "You have faith, and I have works." Show me your faith without your works, and I will show you my faith by my works. 19 You believe that there is one God. You do well. Even the demons believe—and tremble! 20 But do you want to know, O foolish man, that faith without works is dead? 21 Was not Abraham our father justified by works when he offered Isaac his son on the altar? 22 Do you see that faith was working together with his works, and by works faith was made perfect? 23 And the Scripture was fulfilled which says, "Abraham believed God, and it was accounted to him for righteousness." And he was called the friend of God. 24 You see then that a man is justified by works, and not by faith only.
25 Likewise, was not Rahab the harlot also justified by works when she received the messengers and sent them out another way?
26 For as the body without the spirit is dead, so faith without works is dead also.
Mark 10:46-52
Jesus Heals Blind Bartimaeus
46 Now they came to Jericho. As He went out of Jericho with His disciples and a great multitude, blind Bartimaeus, the son of Timaeus, sat by the road begging. 47 And when he heard that it was Jesus of Nazareth, he began to cry out and say, "Jesus, Son of David, have mercy on me!"
48 Then many warned him to be quiet; but he cried out all the more, "Son of David, have mercy on me!"
49 So Jesus stood still and commanded him to be called.
Then they called the blind man, saying to him, "Be of good cheer. Rise, He is calling you."
50 And throwing aside his garment, he rose and came to Jesus.
51 So Jesus answered and said to him, "What do you want Me to do for you?"
The blind man said to Him, "Rabboni, that I may receive my sight."
52 Then Jesus said to him, "Go your way; your faith has made you well." And immediately he received his sight and followed Jesus on the road.
2 Corinthians 5:15-21
15 and He died for all, that those who live should live no longer for themselves, but for Him who died for them and rose again.
16 Therefore, from now on, we regard no one according to the flesh. Even though we have known Christ according to the flesh, yet now we know Him thus no longer. 17 Therefore, if anyone is in Christ, he is a new creation; old things have passed away; behold, all things have become new. 18 Now all things are of God, who has reconciled us to Himself through Jesus Christ, and has given us the ministry of reconciliation, 19 that is, that God was in Christ reconciling the world to Himself, not imputing their trespasses to them, and has committed to us the word of reconciliation.
20 Now then, we are ambassadors for Christ, as though God were pleading through us: we implore you on Christ's behalf, be reconciled to God. 21 For He made Him who knew no sin to be sin for us, that we might become the righteousness of God in Him.
Matthew 2:13-23
The Flight into Egypt
13 Now when they had departed, behold, an angel of the Lord appeared to Joseph in a dream, saying, "Arise, take the young Child and His mother, flee to Egypt, and stay there until I bring you word; for Herod will seek the young Child to destroy Him."
14 When he arose, he took the young Child and His mother by night and departed for Egypt, 15 and was there until the death of Herod, that it might be fulfilled which was spoken by the Lord through the prophet, saying, "Out of Egypt I called My Son."
Massacre of the Innocents
16 Then Herod, when he saw that he was deceived by the wise men, was exceedingly angry; and he sent forth and put to death all the male children who were in Bethlehem and in all its districts, from two years old and under, according to the time which he had determined from the wise men. 17 Then was fulfilled what was spoken by Jeremiah the prophet, saying:
18 "A voice was heard in Ramah,
Lamentation, weeping, and great mourning,
Rachel weeping for her children,
Refusing to be comforted,
Because they are no more."
The Home in Nazareth
19 Now when Herod was dead, behold, an angel of the Lord appeared in a dream to Joseph in Egypt, 20 saying, "Arise, take the young Child and His mother, and go to the land of Israel, for those who sought the young Child's life are dead." 21 Then he arose, took the young Child and His mother, and came into the land of Israel.
22 But when he heard that Archelaus was reigning over Judea instead of his father Herod, he was afraid to go there. And being warned by God in a dream, he turned aside into the region of Galilee. 23 And he came and dwelt in a city called Nazareth, that it might be fulfilled which was spoken by the prophets, "He shall be called a Nazarene."