Those times when God seems absent are only an illusion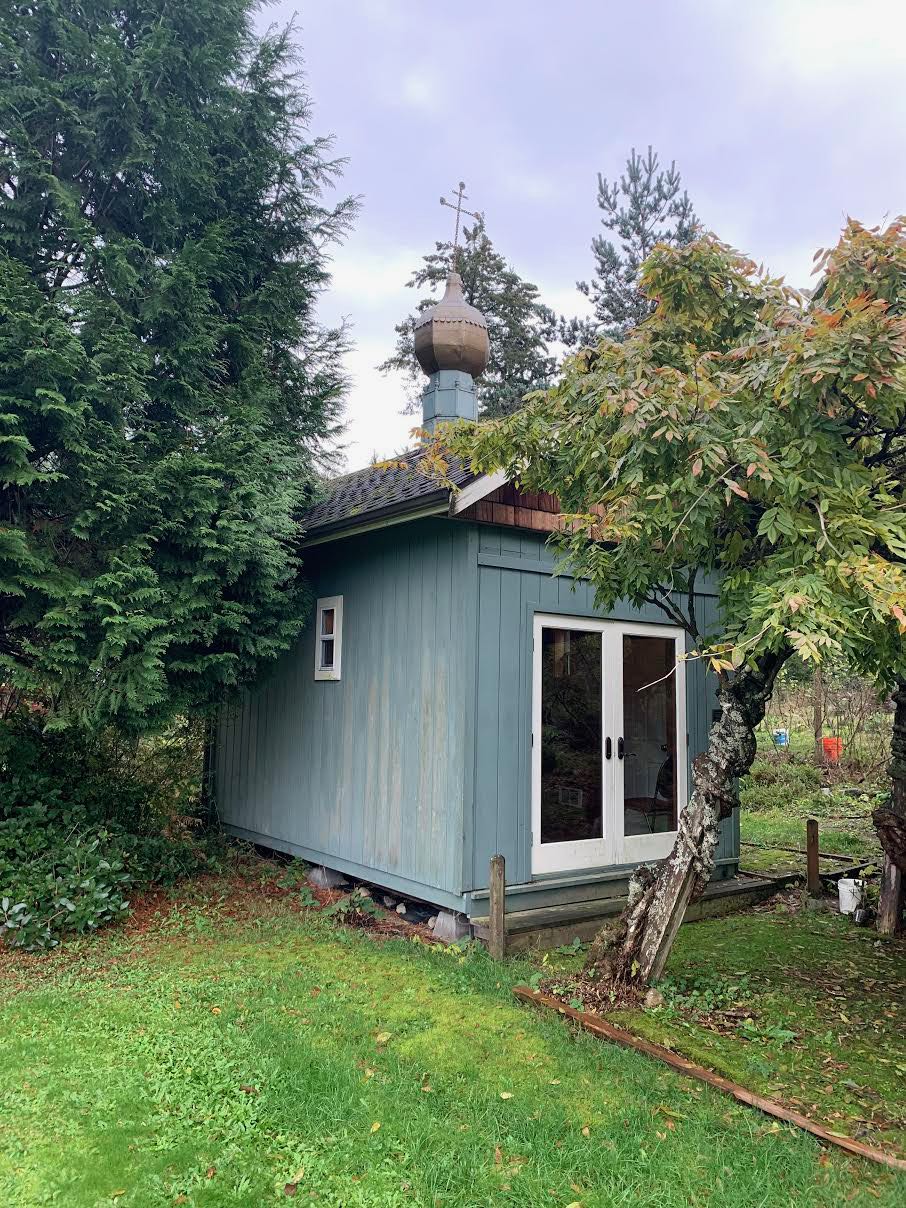 Sometimes we enter a dark place where God seems distant from us. This is only an illusion, for God is closer to us than our own breath. These times are allowed by God to bring us closer to Him, much like the loving parent who stands her child on his feet, walks a few feet away holding out her arms, and waits for the child to take his first steps. She is ever ready to reach out and lift the child up should he start to fall, but she knows she must distance herself for a few moments if the child is going to learn to stand on his own two feet. We are like that.
When you find it difficult to pray, light your lampada before your icons and sit silently before them. Say  to God, I am hurting and sad, and am unable to speak to You, so I need You to speak to my heart. Sometimes the most profitable spiritual growth can take place in such periods of brokenness because we see in these moments how very much we need God and depend upon Him.
Be not fearful, dear ones, for God is near, and will not leave you. The Lord is allowing these dry moments, where you are fearing He has left you, as the way of making you reach out to Him. When we are struggling, or even suffering, we grow stronger in our faith. Prayer will return as long is you give God moments in your life when you avail yourself in silence, and listen for His voice.
The parent who constantly does his child's homework, does him no favor, for the child never learns to stand on his own, and will forever remain dependent on his parent. The Lord wants us to grow strong in our faith, while entering into a mature relationship with Him. If we do not learn to stand on our own, we will forever be like the codependent child, never having the skills to reach high places, and forever remaining weak and fearful.
Love in Christ,
Abbot Tryphon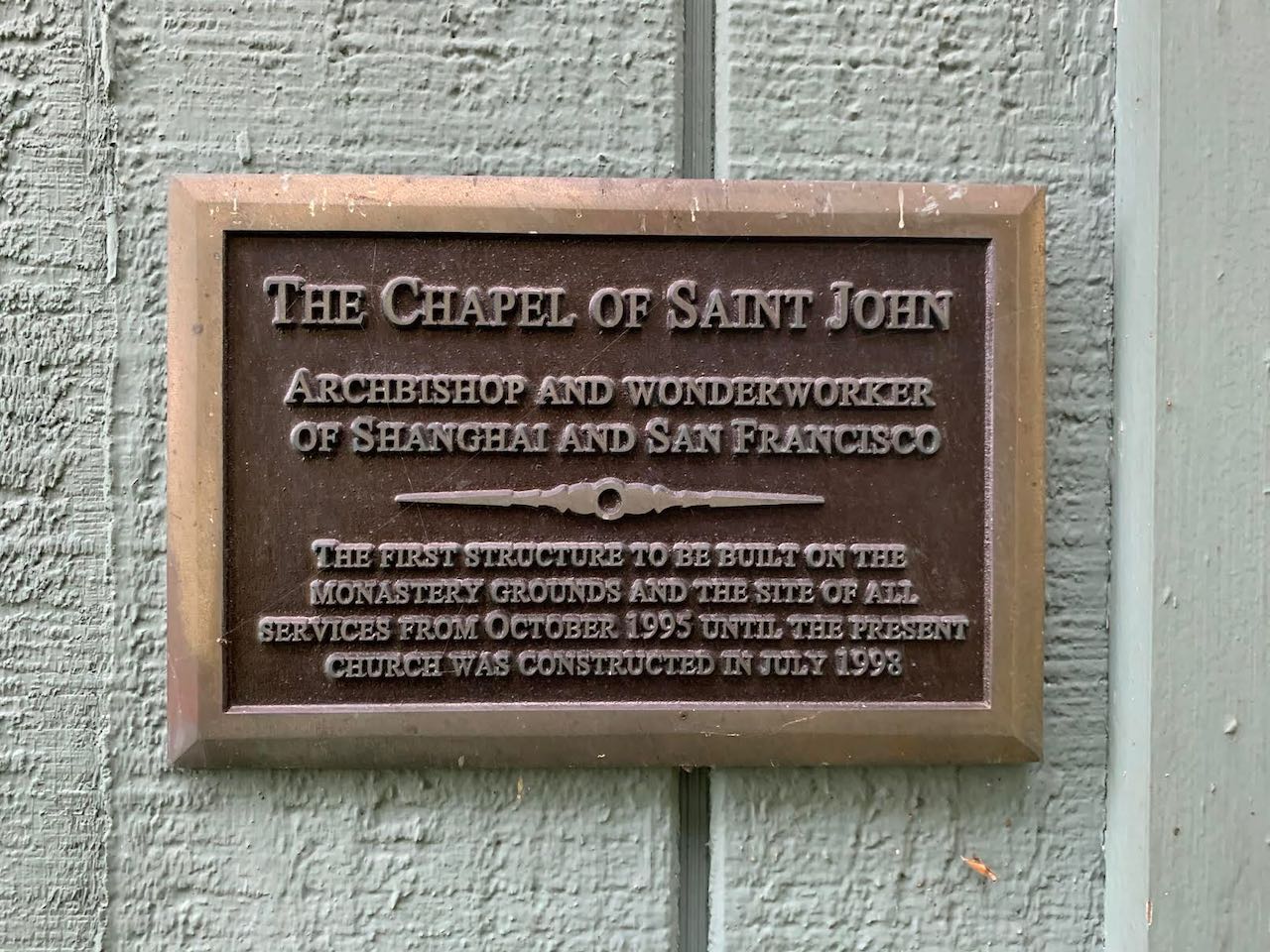 Photos: Interior and exterior photographs of our Saint John the Wonderworker Shrine. Serving as our only chapel for many years, we turned this chapel into a shrine and prayer center. Our visitors are always welcome to spend time alone in this shrine dedicated to our patron saint. The icon over the holy table was painted by Eleni Schumacher of Rathdrum, Idaho.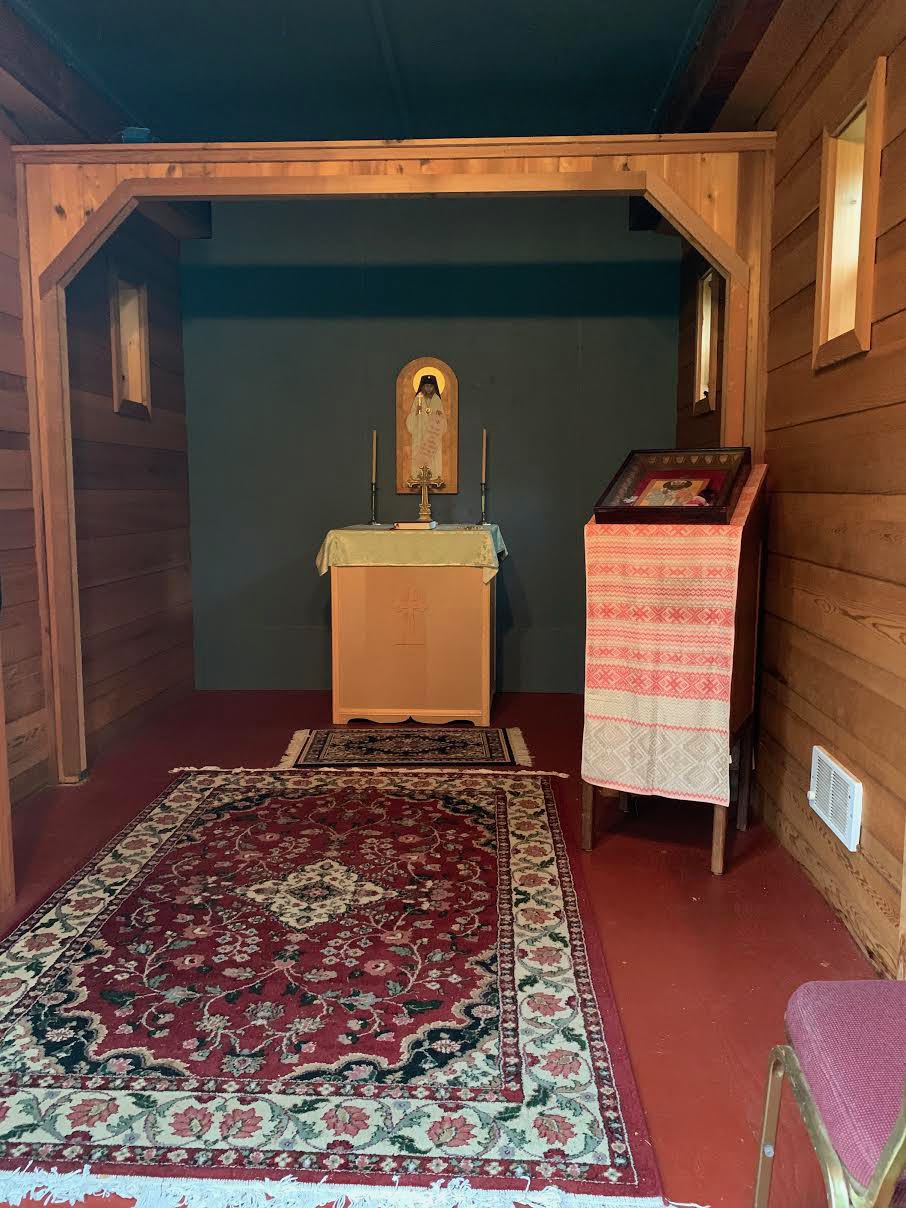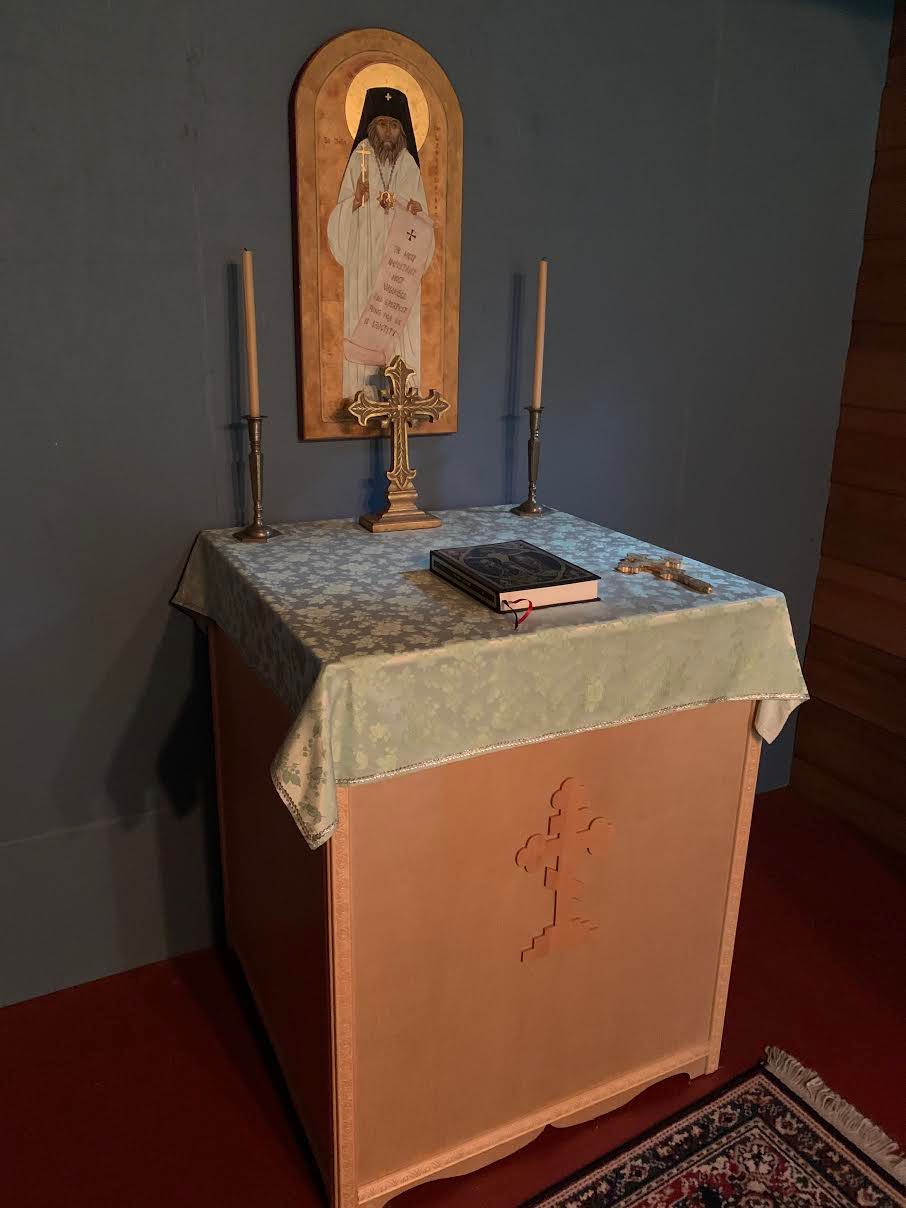 Saturday November 21, 2020 / November 8, 2020
24th Week after Pentecost. Tone six.
Synaxis of the Archangel Michael and the other Bodiless Powers: the Archangels Gabriel, Raphael, Uriel, Salaphiel, Jegudiel, Barachiel, and Jeremiel.
New Martyr Michael the Blessed of Chernigov (1922).
New Hieromartyr Paul priest (1937).
Righteous Martha, princess of Pskov (1300). Venerable Tyssilio, abbot of Meifod (Powys) (7th c.) (Celtic & British).
St. Willihad, bishop of Bremen (Germany).
New Martyr Michael the Blessed of Chernigov (1922).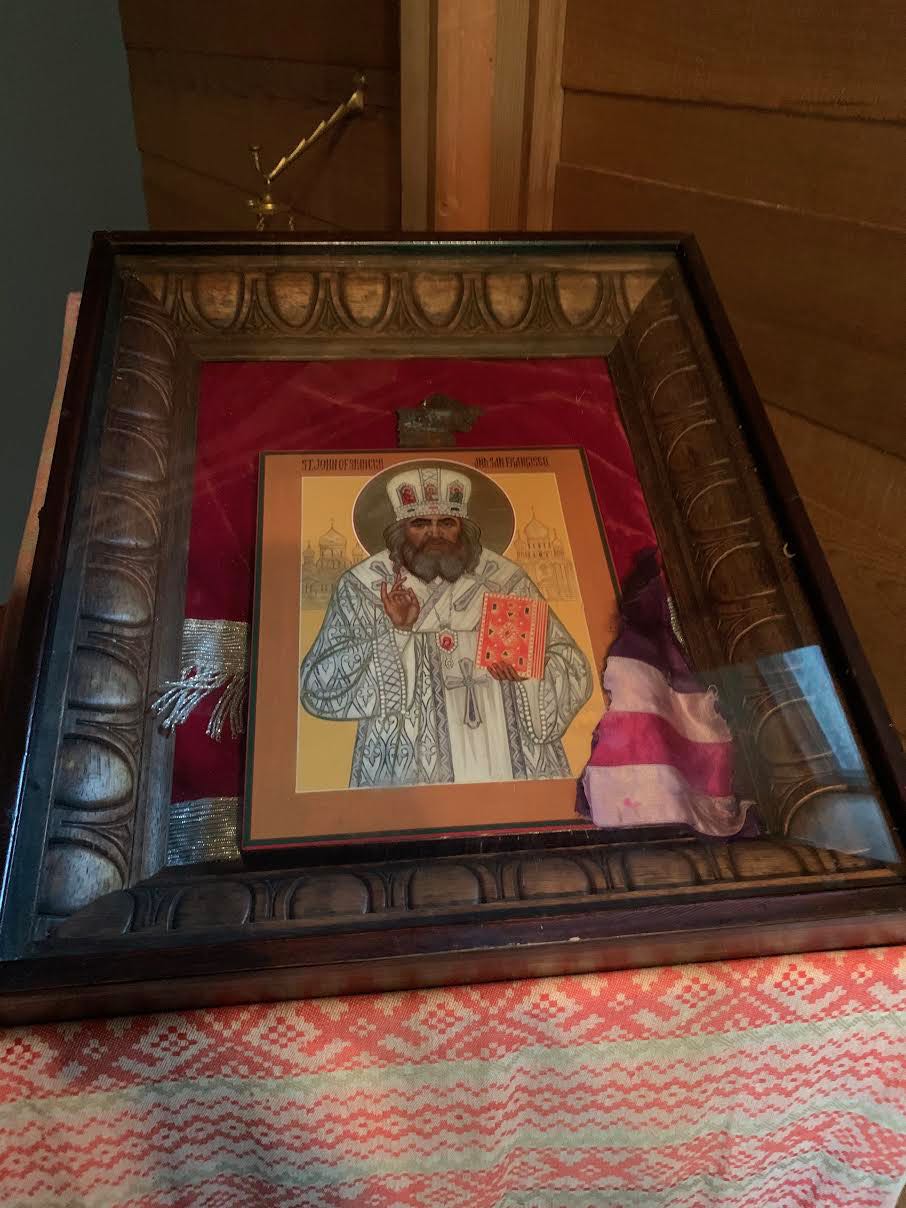 The Scripture Readings
Matthew 13:24-30
The Parable of the Wheat and the Tares
24 Another parable He put forth to them, saying: "The kingdom of heaven is like a man who sowed good seed in his field; 25 but while men slept, his enemy came and sowed tares among the wheat and went his way. 26 But when the grain had sprouted and produced a crop, then the tares also appeared. 27 So the servants of the owner came and said to him, 'Sir, did you not sow good seed in your field? How then does it have tares?'28 He said to them, 'An enemy has done this.' The servants said to him, 'Do you want us then to go and gather them up?' 29 But he said, 'No, lest while you gather up the tares you also uproot the wheat with them. 30 Let both grow together until the harvest, and at the time of harvest I will say to the reapers, "First gather together the tares and bind them in bundles to burn them, but gather the wheat into my barn." ' "
Matthew 13:36-43
The Parable of the Tares Explained
36 Then Jesus sent the multitude away and went into the house. And His disciples came to Him, saying, "Explain to us the parable of the tares of the field."
37 He answered and said to them: "He who sows the good seed is the Son of Man. 38 The field is the world, the good seeds are the sons of the kingdom, but the tares are the sons of the wicked one. 39 The enemy who sowed them is the devil, the harvest is the end of the age, and the reapers are the angels. 40 Therefore as the tares are gathered and burned in the fire, so it will be at the end of this age. 41 The Son of Man will send out His angels, and they will gather out of His kingdom all things that offend, and those who practice lawlessness, 42 and will cast them into the furnace of fire. There will be wailing and gnashing of teeth. 43 Then the righteous will shine forth as the sun in the kingdom of their Father. He who has ears to hear, let him hear!
Hebrews 2:2-10
2 For if the word spoken through angels proved steadfast, and every transgression and disobedience received a just reward, 3 how shall we escape if we neglect so great a salvation, which at the first began to be spoken by the Lord, and was confirmed to us by those who heard Him, 4 God also bearing witness both with signs and wonders, with various miracles, and gifts of the Holy Spirit, according to His own will?
The Son Made Lower than Angels
5 For He has not put the world to come, of which we speak, in subjection to angels. 6 But one testified in a certain place, saying:
"What is man that You are mindful of him,
Or the son of man that You take care of him?
7 You have made him a little lower than the angels;
You have crowned him with glory and honor,
And set him over the works of Your hands.
8 You have put all things in subjection under his feet."
For in that He put all in subjection under him, He left nothing that is not put under him. But now we do not yet see all things put under him. 9 But we see Jesus, who was made a little lower than the angels, for the suffering of death crowned with glory and honor, that He, by the grace of God, might taste death for everyone.
Bringing Many Sons to Glory
10 For it was fitting for Him, for whom are all things and by whom are all things, in bringing many sons to glory, to make the captain of their salvation perfect through sufferings.
Luke 10:16-21
16 He who hears you hears Me, he who rejects you rejects Me, and he who rejects Me rejects Him who sent Me."
The Seventy Return with Joy
17 Then the seventy returned with joy, saying, "Lord, even the demons are subject to us in Your name."
18 And He said to them, "I saw Satan fall like lightning from heaven. 19 Behold, I give you the authority to trample on serpents and scorpions, and over all the power of the enemy, and nothing shall by any means hurt you. 20 Nevertheless do not rejoice in this, that the spirits are subject to you, but rather rejoice because your names are written in heaven."
Jesus Rejoices in the Spirit
21 In that hour Jesus rejoiced in the Spirit and said, "I thank You, Father, Lord of heaven and earth, that You have hidden these things from the wise and prudent and revealed them to babes. Even so, Father, for so it seemed good in Your sight.