The work of the Church is to help us become aware of our eternal vocation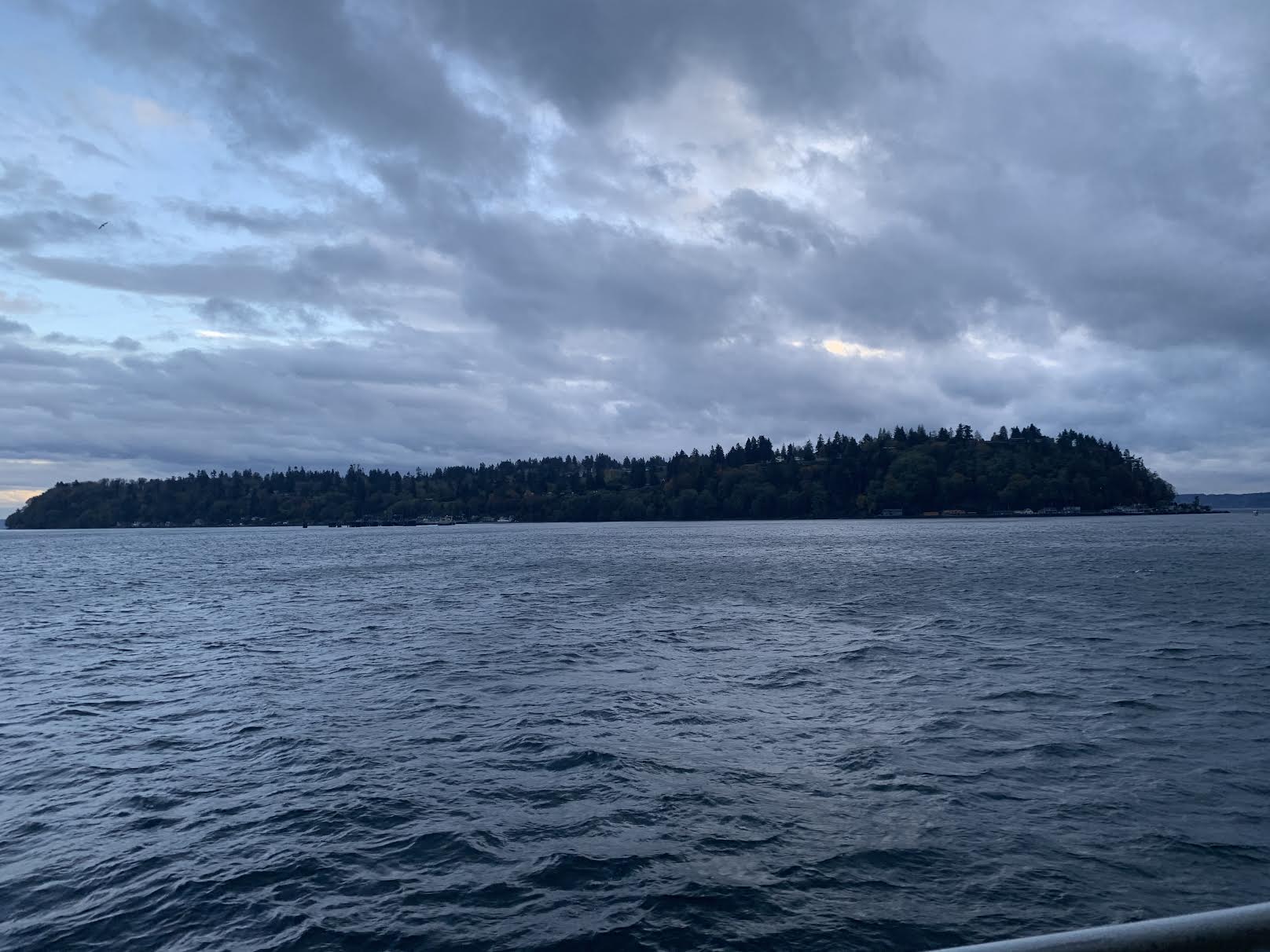 The work of the Church is to seek out the lost sheep and bring them into her fold; that "saving enclosure" wherein we must find ways to consciously work out our salvation with the help of others. The modern mission of the Church is to go out into the community and find those who are lost. Many who were previously Orthodox, but never made a personal commitment that assured they would remain in the Church, and grow strong in their faith, are out there, waiting to be found. They who've been lost to the Church demonstrate the clear reality that it is not enough to practice the externals, or to know how things should be done, but to know the deeper meaning as to why we do what we do, and why we believe what we believe.
It is not enough that we fill our churches with people if they are not believers. Our people must be made strong in the faith if they are to withstand the secular assaults that are gaining influence in our modern world. The traditions and ceremonies of the Church are meaningless until people have taken in Christ, for themselves. The Lord said, "Marvel not that I said unto you, You must be born again (John 3:7)". Belonging to the Church without understanding the teachings of the Church, and making them our own, is simply not enough.
The clergy fail in their service to Christ's Church if they do not instruct the faithful. "This is the work of the Church: to help man to become aware of his eternal vocation, to draw near to a higher power, to Christ our Savior (Metropolitan Meletios of Preveza and Nikopolis)." Too many clergy fail to look for opportunities to interact with people, being missionaries in our own homeland. The people of the Western World have abandoned Christianity in droves, making it imperative that the Church reach out with a renewed missionary zeal.
Even those who are members of the Church are in danger of becoming lost sheep, being ill prepared for a secular and atheistic society that is increasingly Christianophobic. As priests, we dare not let even one parishioner leave the Church without doing everything we can to bring them back into the fold. Priests must do everything in their power to seek out those who've stopped coming to church and love them back into the life of the Church. Christ Himself demonstrated, as the Good Shepherd, the need to leave the ninety-nine sheep, and go out and find the one who has left the fold.
Young people, especially, are turned off to the inauthentic. They can see when their parents, or even their priests, are simply going through the motions of religiosity. They will not commit to a life that demands sacrifice if they do not see it demonstrated, even lived out, in the lives of their elders. Priests must reach out to young people, even going to college and university campuses, with Orthodoxy. We must not cheat today's youth of the knowledge of Christ.
I, like so very many of my brother priests, weep with sadness when I see our youth turn their backs on the Church. I recall an encounter with an Orthodox man whose commitment to the Church had lapsed. He approached me with the request for a blessing, while his grown son stood by with a smile, and pleasant small talk, not asking for a blessing himself. This fine young man, gifted with a wonderful heart and a good mind, was estranged from the Church, and I found myself wanting to grab them both by the scruff of their necks, and usher them before the royal gates of the temple.
I am fully aware of how I've failed in my priestly duties. There are times I've probably given too harsh a sermon, or been parental when I should have been more accommodating. All I can do, in the aftermath, is to pray for those lost sheep, and keep my heart opened wide with the love of Christ. Just like fathers in the flesh, I must leave the door open and not be too harsh. Surely no easy task when you worry about those you love, and who were placed in your pastoral care by God.
With love in Christ,
Abbot Tryphon
Photo: Vashon Island, as seen from a Washington State Ferry. I took this photo on my way back to the Monastery following my hospital stay. What a "welcome home" site this was!
Friday November 6, 2020 / October 24, 2020
22nd Week after Pentecost. Tone four.
Fast. Food with Oil
Icon of the Most Holy Theotokos "The Joy of All Who Sorrow"(1688).
Martyr Arethas of Omir and with him 4299 Martyrs (523).
St. Zosimas (Verkhovsky), elder of Siberia (1833).
New Hieromartyrs Laurence bishop of Balakhninsk, Alexis priest and Martyr Alexis (1918).
Venerable Aretha (1932).
New Hieromartyrs John and Nicholas priests (1937).
New Martyr Peter priest (1938).
Venerables Aretha (12th C), Sisois (13th C) and Theophil (12th-13th C), Hermits of the Kievan Caves, near caves.
Blessed Elesbaan, king of Ethiopia (553).
Martyr Syncletia and her 2 daughters (6th C).
St. Athanasius, patriarch of Constantinople (1311).
Venerable George the Confessor(1959).
Venerable John, recluse of the Pskov Caves (1616).
Martyr Acacius of Armenia (303).
Venerable Senoch, abbot of Tours (576) (Gaul).
Martyr Sebastiana of Heraclea in Thrace (86).
St. Maglorius, abbot of Sark.
The Scripture Readings
Luke 1:39-49
Mary Visits Elizabeth
39 Now Mary arose in those days and went into the hill country with haste, to a city of Judah, 40 and entered the house of Zacharias and greeted Elizabeth. 41 And it happened, when Elizabeth heard the greeting of Mary, that the babe leaped in her womb; and Elizabeth was filled with the Holy Spirit. 42 Then she spoke out with a loud voice and said, "Blessed are you among women, and blessed is the fruit of your womb! 43 But why is this granted to me, that the mother of my Lord should come to me? 44 For indeed, as soon as the voice of your greeting sounded in my ears, the babe leaped in my womb for joy. 45 Blessed is she who believed, for there will be a fulfillment of those things which were told her from the Lord."
The Song of Mary
46 And Mary said:
"My soul magnifies the Lord,
47 And my spirit has rejoiced in God my Savior.
48 For He has regarded the lowly state of His maidservant;
For behold, henceforth all generations will call me blessed.
49 For He who is mighty has done great things for me,
And holy is His name.
Luke 1:56
56 And Mary remained with her about three months, and returned to her house.
Colossians 4:10-18
10 Aristarchus my fellow prisoner greets you, with Mark the cousin of Barnabas (about whom you received instructions: if he comes to you, welcome him), 11 and Jesus who is called Justus. These are my only fellow workers for the kingdom of God who are of the circumcision; they have proved to be a comfort to me.
12 Epaphras, who is one of you, a bondservant of Christ, greets you, always laboring fervently for you in prayers, that you may stand perfect and complete in all the will of God. 13 For I bear him witness that he has a great zeal for you, and those who are in Laodicea, and those in Hierapolis. 14 Luke the beloved physician and Demas greet you. 15 Greet the brethren who are in Laodicea, and Nymphas and the church that is in his house.
Closing Exhortations and Blessing
16 Now when this epistle is read among you, see that it is read also in the church of the Laodiceans, and that you likewise read the epistle from Laodicea. 17 And say to Archippus, "Take heed to the ministry which you have received in the Lord, that you may fulfill it."
18 This salutation by my own hand—Paul. Remember my chains. Grace be with you. Amen.
Luke 10:1-15
The Seventy Sent Out
10 After these things the Lord appointed seventy others also, and sent them two by two before His face into every city and place where He Himself was about to go. 2 Then He said to them, "The harvest truly is great, but the laborers are few; therefore pray the Lord of the harvest to send out laborers into His harvest. 3 Go your way; behold, I send you out as lambs among wolves. 4 Carry neither money bag, knapsack, nor sandals; andgreet no one along the road. 5 But whatever house you enter, first say, 'Peace to this house.' 6 And if a son of peace is there, your peace will rest on it; if not, it will return to you. 7 And remain in the same house, eating and drinking such things as they give, for the laborer is worthy of his wages. Do not go from house to house. 8 Whatever city you enter, and they receive you, eat such things as are set before you. 9 And heal the sick there, and say to them, 'The kingdom of God has come near to you.' 10 But whatever city you enter, and they do not receive you, go out into its streets and say, 11 'The very dust of your city which clings to us we wipe off against you. Nevertheless know this, that the kingdom of God has come near you.' 12 But I say to you that it will be more tolerable in that Day for Sodom than for that city.
Woe to the Impenitent Cities
13 "Woe to you, Chorazin! Woe to you, Bethsaida! For if the mighty works which were done in you had been done in Tyre and Sidon, they would have repented long ago, sitting in sackcloth and ashes. 14 But it will be more tolerable for Tyre and Sidon at the judgment than for you. 15 And you, Capernaum, who are exalted to heaven, will be brought down to Hades.
Philippians 2:5-11
The Humbled and Exalted Christ
5 Let this mind be in you which was also in Christ Jesus, 6 who, being in the form of God, did not consider it robbery to be equal with God, 7 but made Himself of no reputation, taking the form of a bondservant, and coming in the likeness of men. 8 And being found in appearance as a man, He humbled Himself and became obedient to the point of death, even the death of the cross. 9 Therefore God also has highly exalted Him and given Him the name which is above every name, 10 that at the name of Jesus every knee should bow, of those in heaven, and of those on earth, and of those under the earth, 11 and that every tongue should confess that Jesus Christ is Lord, to the glory of God the Father.