The acquisition of wisdom does not necessarily come with age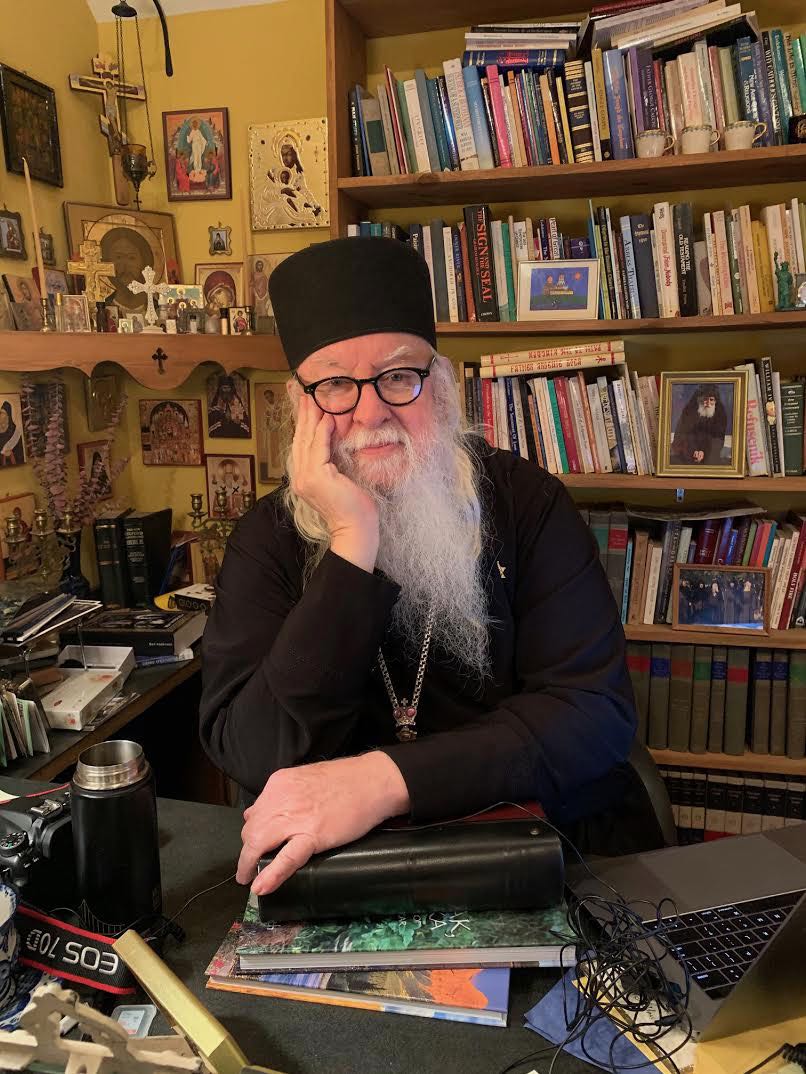 It has been said that wisdom comes with age, and to some degree this is quite true. I've often had conversations with old college friends about how nice it would have been to have had the knowledge and wisdom we have now, back when we were young. Knowing what we know now, back then, would have made life so much easier, and we'd have had fewer days of worry and stress over relationships, grades, as well as all those little things that caused such worry.
After seventy-five years of hanging around this planet, I'm far less likely to get stressed out about many things that would have overwhelmed me when I was a college student. Yet one thing I know for sure, purity and passionlessness have nothing to do with age. They become part of our nature when we have gained humility.
Saint John of the Ladder taught that purity comes not because of our labors, and certainly not because of age, but comes only when we humble ourselves before our loving Heavenly Father, in Whom "mercy and truth are met together". Unless we become humble, our passions will remain strong, and we will have made no spiritual progress, remaining, as it were, without wisdom.
Love in Christ,
Abbot Tryphon
Wednesday November 18, 2020 / November 5, 2020
24th Week after Pentecost. Tone six.
Fast. Food with Oil
Martyrs Galacteon and his wife Episteme at Emesa (253).
Repose of St. Jonah, archbishop of Novgorod (1470).
St. Tikhon, Patriarch of Moscow and All Rus (Election 1917).
New Hieromartyr Gabriel priest (1937).
Apostles Patrobus, Hermas, Linus, Gaius, and Philologus of the Seventy (1st c.).
St. Gregory, archbishop of Alexandria (9th c.).
All-Russian Church Council of 1917-1918.
Martyrs Domninus, Timothy, Theophilus, Theotimus, Dorotheus, Eupsychius, Carterius, Pamphilius, Agathangelus, and Castorus of Palestine (307).
Hieromartyr Silvanus, bishop of Gaza.
St. Kea, bishop of Devon and Cornwall.
Venerable Odrada, virgin of Balen (8th c.) (Neth.).
St. Cybi, abbot in Cornwall and Wales (550) (Celtic & British).
St. Gregory of Cassano, Calabria (1002).
The Scripture Readings
1 Thessalonians 4:1-12
Plea for Purity
4 Finally then, brethren, we urge and exhort in the Lord Jesus that you should abound more and more, just as you received from us how you ought to walk and to please God; 2 for you know what commandments we gave you through the Lord Jesus.
3 For this is the will of God, your sanctification: that you should abstain from sexual immorality; 4 that each of you should know how to possess his own vessel in sanctification and honor, 5 not in passion of lust, like the Gentiles who do not know God; 6 that no one should take advantage of and defraud his brother in this matter, because the Lord is the avenger of all such, as we also forewarned you and testified. 7 For God did not call us to uncleanness, but in holiness. 8 Therefore he who rejects this does not reject man, but God, who has also given us His Holy Spirit.
A Brotherly and Orderly Life
9 But concerning brotherly love you have no need that I should write to you, for you yourselves are taught by God to love one another; 10 and indeed you do so toward all the brethren who are in all Macedonia. But we urge you, brethren, that you increase more and more; 11 that you also aspire to lead a quiet life, to mind your own business, and to work with your own hands, as we commanded you, 12 that you may walk properly toward those who are outside, and that you may lack nothing.
Luke 11:42-46
42 "But woe to you Pharisees! For you tithe mint and rue and all manner of herbs, and pass by justice and the love of God. These you ought to have done, without leaving the others undone. 43 Woe to you Pharisees! For you love the best seats in the synagogues and greetings in the marketplaces. 44 Woe to you, scribes and Pharisees, hypocrites!For you are like graves which are not seen, and the men who walk over them are not aware of them."
45 Then one of the lawyers answered and said to Him, "Teacher, by saying these things You reproach us also."
46 And He said, "Woe to you also, lawyers! For you load men with burdens hard to bear, and you yourselves do not touch the burdens with one of your fingers.