The Ancient Faith that is Orthodoxy is too precious to be hidden from others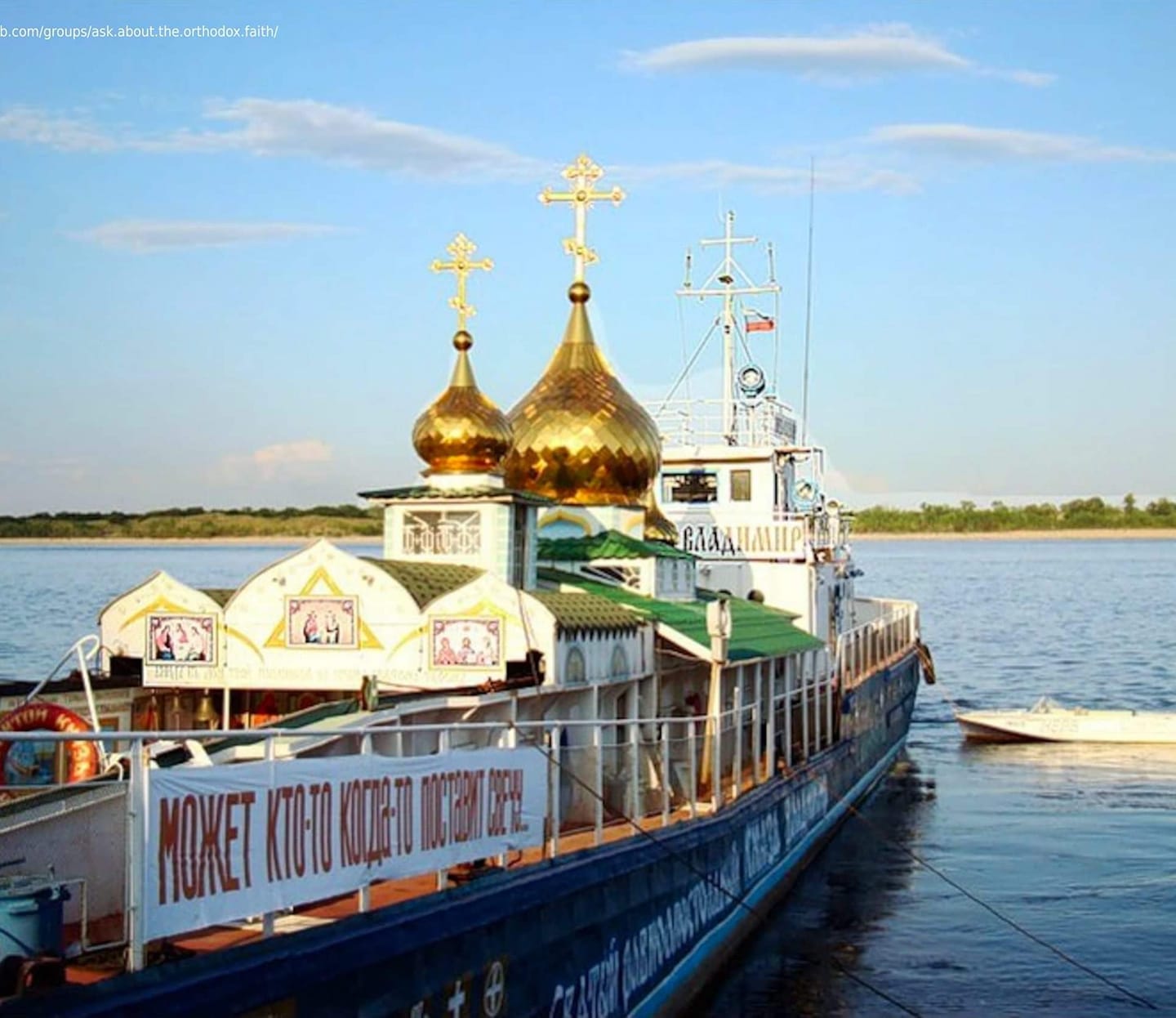 There are people who insist on holding on to resentment, often inventing situations in their minds that never happened, justifying their bad behavior by putting the blame on others. They always see themselves as the abused party.
Such behavior betrays a deep spiritual and psychological illness, one that is not easily healed. Such people feel empowered by making other people uncomfortable, and normal attempts at rapprochement often end in failure, for such people are always looking for ways to continue their control over others. Their illness is difficult to heal, for their pride and deep seated sense of superiority makes repentance difficult, for they simply don't see themselves as having a problem.
The cure for the illness of the soul is to be found in the life of the Church, where Her sacred mysteries (the sacraments), Her scriptures, and Her divine services, are the source for the healing that the heart so craves. We must remember the Church's teaching that we can only forgive others if we have Christ in us, for it is Christ Who gives us the power to forgive. Since God forgives us, we, too, can forgive.
One of the Desert Fathers tells the story of a young monk who came to his elder, complaining that he'd been wronged by one of his brothers, and following the holy tradition of the desert, had gone to the one who had wronged him, asking for forgiveness. The erring brother refused, so the wronged brother wanted to know what he should do in response. The elder told the young monk that he had walked away justified in the eyes of God, and that there was nothing left for him to do, except to pray for his erring brother.
This true story from the Desert Fathers makes clear that we must always be quick to forgive others, even if they were at fault, and not remember the wrong done to us. We dare not depend on the other person cooperating in the reconciliation, for we must remember that their repentance is not required. We will be held accountable only for our own response.
Love in Christ,
Abbot Tryphon
Photo: Saint Vladimir Equal to the Apostles Missionary Ship, along with a transportable chapel, showing the Russian Church's missionary zeal.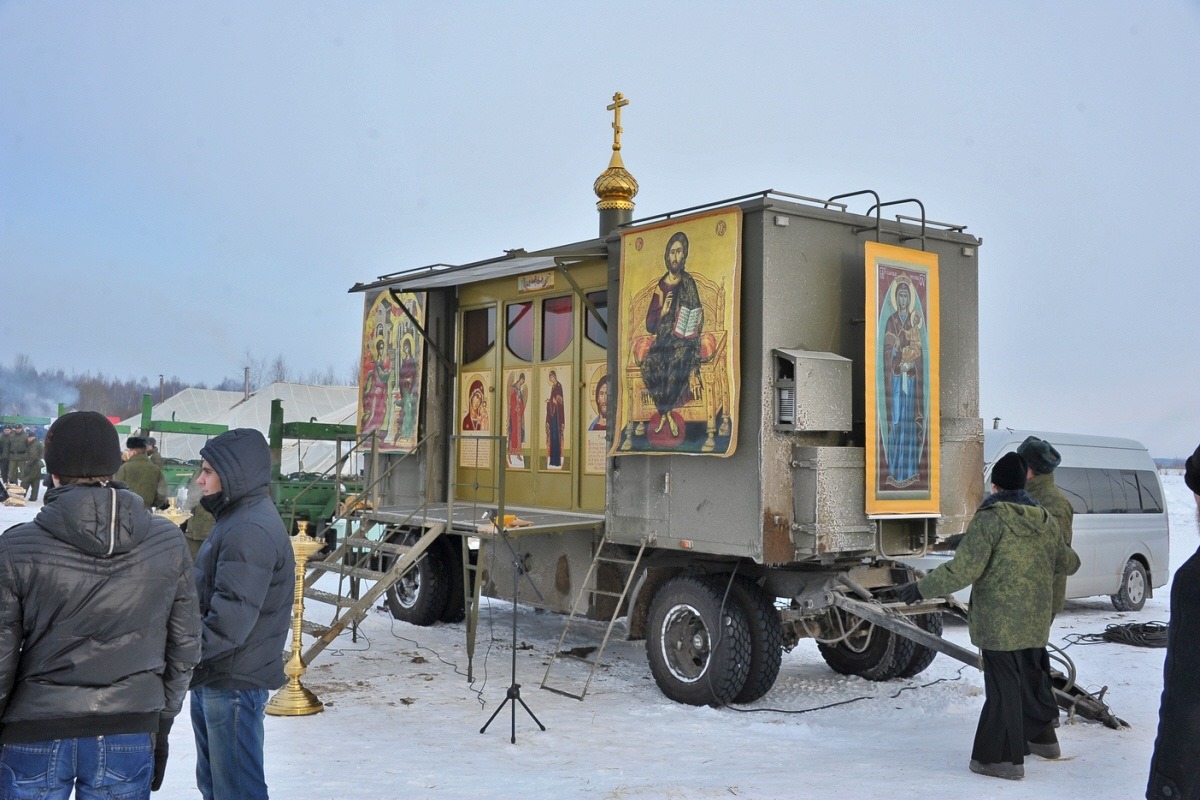 Sunday November 8, 2020 / October 26, 2020
22nd Sunday after Pentecost. Tone five.
Holy and Glorious Great-martyr Demetrius the Myrrh-gusher of Thessalonica (306).
Commemoration of the Great Earthquake at Constantinople in 740 A.D.
Venerable Theophilus of the Kiev Caves, bishop of Novgorod (1482).
Martyr Luppos (306).
Venerable Athanasius of Medikion Monastery (814).
Venerable Demetrius of Basarbov in Bulgaria (1685).
Venerable Demetrius (14th c.).
St. Anthony, bishop of Vologda (1588).
St. Cedd, bishop of Lastingham (664) (Celtic & British).
St. Eata, bishop of Hexham and abbot of Lindisfarne (686) (Celtic & British).
Martyr Ioasaph, monk of Mt. Athos, disciple of St. Niphon of Constantinople (1536) (Greek).
St. Alexander Okropiridze, bishop of Guria and Mingrelia, Georgia (1907) (Georgia).
Martyrs Artemidorus and Basil (Greek).
Martyr Leptina (Greek).
Martyr Glycon (Greek).
The Scripture Readings
John 21:15-25
Jesus Restores Peter
15 So when they had eaten breakfast, Jesus said to Simon Peter, "Simon, son of Jonah, do you love Me more than these?"
He said to Him, "Yes, Lord; You know that I love You."
He said to him, "Feed My lambs."
16 He said to him again a second time, "Simon, son of Jonah, do you love Me?"
He said to Him, "Yes, Lord; You know that I love You."
He said to him, "Tend My sheep."
17 He said to him the third time, "Simon, son of Jonah, do you love Me?" Peter was grieved because He said to him the third time, "Do you love Me?"
And he said to Him, "Lord, You know all things; You know that I love You."
Jesus said to him, "Feed My sheep. 18 Most assuredly, I say to you, when you were younger, you girded yourself and walked where you wished; but when you are old, you will stretch out your hands, and another will gird you and carry you where you do not wish." 19 This He spoke, signifying by what death he would glorify God. And when He had spoken this, He said to him, "Follow Me."
The Beloved Disciple and His Book
20 Then Peter, turning around, saw the disciple whom Jesus loved following, who also had leaned on His breast at the supper, and said, "Lord, who is the one who betrays You?" 21 Peter, seeing him, said to Jesus, "But Lord, what about this man?"
22 Jesus said to him, "If I will that he remain till I come, what is that to you? You follow Me."
23 Then this saying went out among the brethren that this disciple would not die. Yet Jesus did not say to him that he would not die, but, "If I will that he remain till I come, what is that to you?"
24 This is the disciple who testifies of these things, and wrote these things; and we know that his testimony is true.
25 And there are also many other things that Jesus did, which if they were written one by one, I suppose that even the world itself could not contain the books that would be written. Amen.
Galatians 6:11-18
Glory Only in the Cross
11 See with what large letters I have written to you with my own hand! 12 As many as desire to make a good showing in the flesh, these would compel you to be circumcised, only that they may not suffer persecution for the cross of Christ. 13 For not even those who are circumcised keep the law, but they desire to have you circumcised that they may boast in your flesh. 14 But God forbid that I should boast except in the cross of our Lord Jesus Christ, by whom the world has been crucified to me, and I to the world. 15 For in Christ Jesus neither circumcision nor uncircumcision avails anything, but a new creation.
Blessing and a Plea
16 And as many as walk according to this rule, peace and mercy be upon them, and upon the Israel of God.
17 From now on let no one trouble me, for I bear in my body the marks of the Lord Jesus.
18 Brethren, the grace of our Lord Jesus Christ be with your spirit. Amen.
Luke 16:19-31
The Rich Man and Lazarus
19 "There was a certain rich man who was clothed in purple and fine linen and fared sumptuously every day. 20 But there was a certain beggar named Lazarus, full of sores, who was laid at his gate, 21 desiring to be fed with the crumbs which fell from the rich man's table. Moreover the dogs came and licked his sores. 22 So it was that the beggar died, and was carried by the angels to Abraham's bosom. The rich man also died and was buried. 23 And being in torments in Hades, he lifted up his eyes and saw Abraham afar off, and Lazarus in his bosom.
24 "Then he cried and said, 'Father Abraham, have mercy on me, and send Lazarus that he may dip the tip of his finger in water and cool my tongue; for I am tormented in this flame.' 25 But Abraham said, 'Son, remember that in your lifetime you received your good things, and likewise Lazarus evil things; but now he is comforted and you are tormented.26 And besides all this, between us and you there is a great gulf fixed, so that those who want to pass from here to you cannot, nor can those from there pass to us.'
27 "Then he said, 'I beg you therefore, father, that you would send him to my father's house, 28 for I have five brothers, that he may testify to them, lest they also come to this place of torment.' 29 Abraham said to him, 'They have Moses and the prophets; let them hear them.' 30 And he said, 'No, father Abraham; but if one goes to them from the dead, they will repent.' 31 But he said to him, 'If they do not hear Moses and the prophets,neither will they be persuaded though one rise from the dead.' "
2 Timothy 2:1-10
Be Strong in Grace
2 You therefore, my son, be strong in the grace that is in Christ Jesus. 2 And the things that you have heard from me among many witnesses, commit these to faithful men who will be able to teach others also. 3 You therefore must endure hardship as a good soldier of Jesus Christ. 4 No one engaged in warfare entangles himself with the affairs of this life, that he may please him who enlisted him as a soldier. 5 And also if anyone competes in athletics, he is not crowned unless he competes according to the rules. 6 The hardworking farmer must be first to partake of the crops. 7 Consider what I say, and [b]may the Lord give you understanding in all things.
8 Remember that Jesus Christ, of the seed of David, was raised from the dead according to my gospel, 9 for which I suffer trouble as an evildoer, even to the point of chains; but the word of God is not chained. 10 Therefore I endure all things for the sake of the [c]elect, that they also may obtain the salvation which is in Christ Jesus with eternal glory.
John 15:17-16:2
17 These things I command you, that you love one another.
The World's Hatred
18 "If the world hates you, you know that it hated Me before it hated you. 19 If you were of the world, the world would love its own. Yet because you are not of the world, but I chose you out of the world, therefore the world hates you. 20 Remember the word that I said to you, 'A servant is not greater than his master.' If they persecuted Me, they will also persecute you. If they kept My word, they will keep yours also. 21 But all these things they will do to you for My name's sake, because they do not know Him who sent Me. 22 If I had not come and spoken to them, they would have no sin, but now they have no excuse for their sin. 23 He who hates Me hates My Father also. 24 If I had not done among them the works which no one else did, they would have no sin; but now they have seen and also hated both Me and My Father. 25 But this happened that the word might be fulfilled which is written in their law, 'They hated Me without a cause.'
The Coming Rejection
26 "But when the Helper comes, whom I shall send to you from the Father, the Spirit of truth who proceeds from the Father, He will testify of Me. 27 And you also will bear witness, because you have been with Me from the beginning.
Jesus Warns and Comforts His Disciples
16 "These things I have spoken to you, that you should not be made to stumble. 2 They will put you out of the synagogues; yes, the time is coming that whoever kills you will think that he offers God service.
Hebrews 12:6-13
6 For whom the Lord loves He chastens,
And scourges every son whom He receives."
7 If you endure chastening, God deals with you as with sons; for what son is there whom a father does not chasten? 8 But if you are without chastening, of which all have become partakers, then you are illegitimate and not sons. 9 Furthermore, we have had human fathers who corrected us, and we paid them respect. Shall we not much more readily be in subjection to the Father of spirits and live? 10 For they indeed for a few days chastened us as seemed best to them, but He for our profit, that we may be partakers of His holiness. 11 Now no chastening seems to be joyful for the present, but painful; nevertheless, afterward it yields the peaceable fruit of righteousness to those who have been trained by it.
Renew Your Spiritual Vitality
12 Therefore strengthen the hands which hang down, and the feeble knees, 13 and make straight paths for your feet, so that what is lame may not be dislocated, but rather be healed.
Hebrews 12:25-27
Hear the Heavenly Voice
25 See that you do not refuse Him who speaks. For if they did not escape who refused Him who spoke on earth, much more shall we not escape if we turn away from Him who speaks from heaven, 26 whose voice then shook the earth; but now He has promised, saying, "Yet once more I shake not only the earth, but also heaven." 27 Now this, "Yet once more," indicates the removal of those things that are being shaken, as of things that are made, that the things which cannot be shaken may remain.
Matthew 8:23-27
Wind and Wave Obey Jesus
23 Now when He got into a boat, His disciples followed Him. 24 And suddenly a great tempest arose on the sea, so that the boat was covered with the waves. But He was asleep. 25 Then His disciples came to Him and awoke Him, saying, "Lord, save us! We are perishing!"
26 But He said to them, "Why are you fearful, O you of little faith?" Then He arose and rebuked the winds and the sea, and there was a great calm. 27 So the men marveled, saying, "Who can this be, that even the winds and the sea obey Him?"