"None are so old as those who've outlived enthusiasm (Henry David Thoreau)."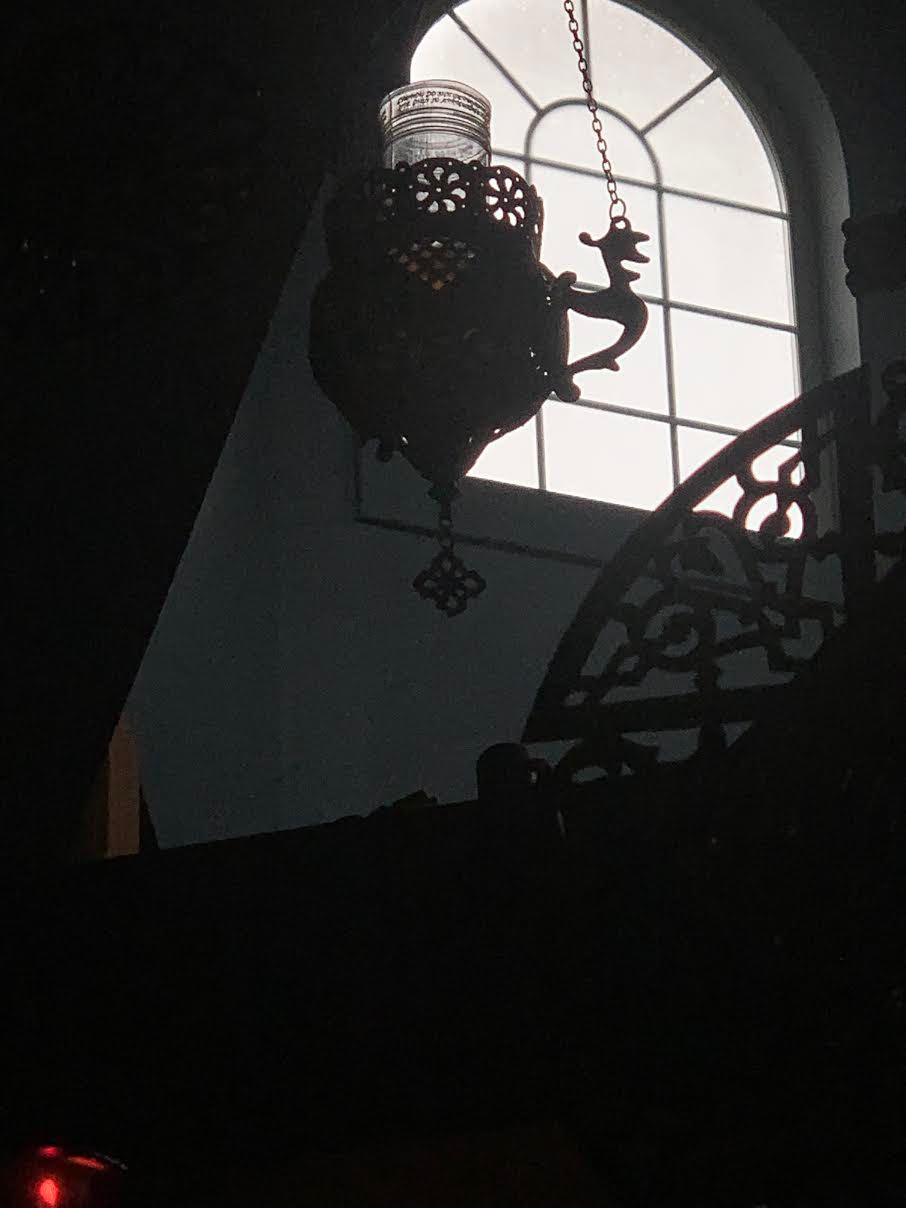 Given my many cancelled lectures around the country due to the pandemic shutdown, I am now living the life of a hermit. Good for most monks I would guess, but certainly not my cup of tea. I really miss encountering people at the lectures, and sharing with many people across the country, and Canada, my love of Christ, and my love of His Holy Orthodox Church.
Although my commitment to blog postings and podcast recordings for Ancient Faith Radio, serve to keep me on track, I am finding this separation from all those people I've been blessed to meet while visiting parishes and colleges around the country, is not preventing me from feeling a certain sense of separation and sadness.
I still feel passionate about my monastic life, as I am reminded of the words of Henry David Thoreau, who said, "None are so old as those who've outlived enthusiasm". I'm happy to report, I am still enthusiastic!
Ministry is never about the person ministering, but is always about Christ. Everything I'm involved with is, ultimately, about Christ, which makes giving up even a small portion of my activities difficult to consider. I love my life as a monk, I love people, I love the Orthodox Church, and most of all, I love Christ. Being sequestered in my monastery, and separated from other people in our world, is difficult for a person like me. But, I see the value of this time of aloneness that God has granted, as a time for going inward.
So, I will "keep on truckin'", as the old sixties saying goes, and if God wills it, this Covid-19 pandemic will come to an end, and I will once again be able to travel far and wide with the good news of Christ, and the message of Orthodoxy that brings so much hope to a world increasingly devoid of hope.
I've always wanted to die with my boots on, so retirement would be like death, only without the eternal benefits of heaven. So, like so many of you, I remain hopeful that I'll live to see the day when I can, once again, return to my missionary journeys, and enjoy the company of all those wonderful people I've met while traveling about this country, and Canada, with the message of true joy and happiness found only in an encounter with Jesus Christ.
So, I remain hopeful for the future, and enthusiastic about our Orthodox Church. I pray that God will once again restore us to a time when we can all join each other for worship in our churches, common meals in restaurants, and once again exchange ideas without polarisation. I pray for an end to the propaganda that has replaced clear thinking among our fellow citizens, and I look forward to the time when I can be with you all again, and share with you all the joys and the struggles that come from striving to remain faithful, as Saint John of the Ladder teaches, to one's first love – the love of Our Lord Jesus Christ.
With love in Christ,
Abbot Tryphon
Tuesday November 24, 2020 / November 11, 2020
25th Week after Pentecost. Tone seven.
Martyr Menas of Egypt (304).
Martyrs Victor at Damascus (160) and Stephanida (Stephanis) of Spain (161).
Martyr Vincent of Spain (304).
Venerable Theodore the Confessor, abbot of the Studion (826).
Repose of Blessed Maximus of Moscow Fool-for-Christ (1434).
New Hieromartyr Eugene priest (1937).
Venerable Martyrius, abbot of Zelenets (1603).
Great-martyr Stephen-Urosh III of Dechani, Serbia (1331) (Serbia).
St. Martin the Merciful, bishop of Tours (397).
Appearance of the Myrrh-Streaming Icon of the Iveron Mother of God in Montreal.
St. Militsa, princess of Serbia (1405) (Serbia).
Blessed Euthymius and Nestor of Dechani (14th c.) (Serbia).
St. Neophytus and St. Uroshitsa of Serbia (14th c.) (Serbia).
Martyrs of Zelenetsk: hegumen Victor with brotherhood (1927).
Martyr Drakonas of Arauraka in Armenia (4th c.).
St. Nicodemus the Younger of Beroea in Macedonia (1305).
Synaxis of the Saints of Dechani.
St. Bartholomew the Younger, of Rossano, Calabria (1054).
The Scripture Readings
2 Thessalonians 1:10-2:2
10 when He comes, in that Day, to be glorified in His saints and to be admired among all those who believe, because our testimony among you was believed.
11 Therefore we also pray always for you that our God would count you worthy of this calling, and fulfill all the good pleasure of His goodness and the work of faith with power, 12 that the name of our Lord Jesus Christ may be glorified in you, and you in Him, according to the grace of our God and the Lord Jesus Christ.
The Great Apostasy
2 Now, brethren, concerning the coming of our Lord Jesus Christ and our gathering together to Him, we ask you, 2 not to be soon shaken in mind or troubled, either by spirit or by word or by letter, as if from us, as though the day of Christ had come.
Luke 12:42-48
42 And the Lord said, "Who then is that faithful and wise steward, whom his master will make ruler over his household, to give them their portion of food in due season? 43 Blessed is that servant whom his master will find so doing when he comes. 44 Truly, I say to you that he will make him ruler over all that he has. 45 But if that servant says in his heart, 'My master is delaying his coming,' and begins to beat the male and female servants, and to eat and drink and be drunk, 46 the master of that servant will come on a day when he is not looking for him, and at an hour when he is not aware, and will cut him in two and appoint him his portion with the unbelievers. 47 And that servant who knew his master's will, and did not prepare himself or do according to his will, shall be beaten with many stripes. 48 But he who did not know, yet committed things deserving of stripes, shall be beaten with few. For everyone to whom much is given, from him much will be required; and to whom much has been committed, of him they will ask the more.