The Gospel of Christ, and the political situation of our nation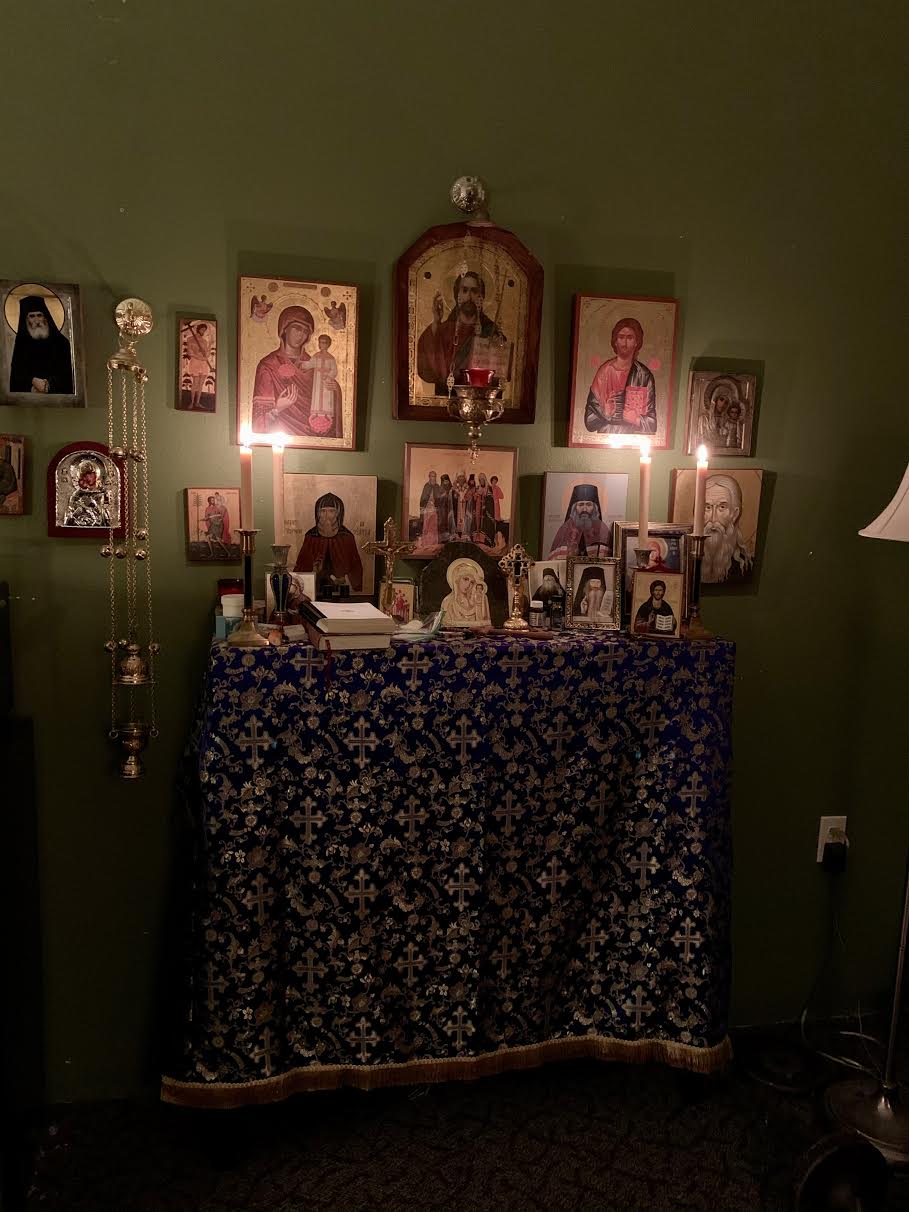 We dare not reduce the Gospel of Christ to a battle between political and social issues that potentially alienate many to the message of redemption. The world around us has become hostile to whatever the Church has to say, and has made even the most basic of Christianity's values seem obsolete to the average person.
The moral issues confronting our nation at this time are of deep concern for Christians, since our moral standards are set forth in the Scriptures, and have been received by us as a result of our personal encounter with Christ. It is from a completely different dynamic than that of a citizen of a country that might agree to conform to some sort of legal standard of behavior decided and deliberated upon by groups of people over the years.
Society must be transformed, yes, but it can not be done by force of law. It must be done by bringing Christ to the center of our national scene. This can only be done when Christian love and charity rule, and when the nation can see in it's Christian peoples an honesty of heart, and an authentic witness to Christ, that is not either based on or somehow admixtured with an already existing angry polarization that contributes nothing but distrust, and disunity.
Change must begin with us, within our hearts, not with our society. Laws will not make this a Christian nation. Biblical morality can only become an integral part of our nation, when we, as a people, have taken Christ into our hearts, and allowed the Holy Spirit to change us, and from that basis shine out to the other members of the society in which we live.
As Christians, we must not detract from the central message of the Gospels by making it appear to be a part of one political party. To do so, will eventually lead to the total discrediting of the institution of the Church. History has proven, time and again, that the Church must remain aloof from political parties, or movements, for when the party is out of office, so is the Church's influence. Christianizing of a nation can not be the result of legislation. It must come with the inner conversion, repentance and radical Christ-centered way of life among its people.
That said, I do believe we Christians must vote for those who stand firmly for the values and teachings of our gospel based faith. I do not believe a Christian can vote for any politician or party that supports beliefs that are in opposition to the teachings of the gospel. I do not believe it possible for a Christian to remain silent when faced with any political system or party that would forcibly set aside Christian values that have been based in the teachings of Our Lord Jesus Christ.
Love in Christ,
Abbot Tryphon
Photo: The prayer shrine in my monastic cabin.
Tuesday November 10, 2020 / October 28, 2020
23rd Week after Pentecost. Tone five.
Great-martyr Parasceva of Iconium (3rd c.).
Martyrs Terence and Neonilla of Syria, and their children Sarbelus, Photus, Theodulus, Hierax, Nitus, Bele, and Eunice (249).
Venerable Stephen of St. Sabbas monastery, hymnographer (807).
St. Arsenius I of Srem, archbishop of Serbia (1266).
Repose of Venerable Job of Pochaev (1651).
St. Demetrius, metropolitan of Rostov (1709).
New Hieromartyr John priest (1918).
New Hieromartyr Archpriest Michael Lektorsky of Kuban (1920).
St. Arsenius of Cappadocia (1924).
St. Theophilus, fool-for-Christ of Kiev (1852).
Martyrs Africanus, Terence, Maximus, Pompeius, and 36 others, at Carthage (250).
Hieromartyr Cyriacus, patriarch of Jerusalem (363), and his mother Martyr Anna.
Venerable John the Chozebite, bishop of Caesarea in Palestine (532).
Hieromartyr Neophytus, bishop of Urbnisi, Georgia (587) (Georgia).
St. Firmilian, bishop of Caesarea in Cappadocia, and Venerable Malchion, presbyter (269).
St. Febronia, daughter of Emperor Heraclius (632).
Righteous Virgin Parasceva of Pirimin on the Pinega River (Archangelsk) (16th c.).
New Martyrs Angelis, Manuel, George, and Nicholas of Crete (1824) (Greek).
St. Athanasius I, patriarch of Constantinople (Mt. Athos) (1340) (Greek).
Protection of the Mother of God (Greek).
The Scripture Readings
John 10:1-9
Jesus the True Shepherd
10 "Most assuredly, I say to you, he who does not enter the sheepfold by the door, but climbs up some other way, the same is a thief and a robber. 2 But he who enters by the door is the shepherd of the sheep. 3 To him the doorkeeper opens, and the sheep hear his voice; and he calls his own sheep by name and leads them out. 4 And when he brings out his own sheep, he goes before them; and the sheep follow him, for they know his voice. 5 Yet they will by no means follow a stranger, but will flee from him, for they do not know the voice of strangers." 6 Jesus used this illustration, but they did not understand the things which He spoke to them.
Jesus the Good Shepherd
7 Then Jesus said to them again, "Most assuredly, I say to you, I am the door of the sheep. 8 All who ever came before Me are thieves and robbers, but the sheep did not hear them. 9 I am the door. If anyone enters by Me, he will be saved, and will go in and out and find pasture.
1 Thessalonians 1:6-10
6 And you became followers of us and of the Lord, having received the word in much affliction, with joy of the Holy Spirit, 7 so that you became examples to all in Macedonia and Achaia who believe. 8 For from you the word of the Lord has sounded forth, not only in Macedonia and Achaia, but also in every place. Your faith toward God has gone out, so that we do not need to say anything. 9 For they themselves declare concerning us what manner of entry we had to you, and how you turned to God from idols to serve the living and true God, 10 and to wait for His Son from heaven, whom He raised from the dead, even Jesus who delivers us from the wrath to come.
Luke 11:1-10
The Model Prayer
11 Now it came to pass, as He was praying in a certain place, when He ceased, that one of His disciples said to Him, "Lord, teach us to pray, as John also taught his disciples."
2 So He said to them, "When you pray, say:
Our Father in heaven,
Hallowed be Your name.
Your kingdom come.
Your will be done
On earth as it is in heaven.
3 Give us day by day our daily bread.
4 And forgive us our sins,
For we also forgive everyone who is indebted to us.
And do not lead us into temptation,
But deliver us from the evil one."
A Friend Comes at Midnight
5 And He said to them, "Which of you shall have a friend, and go to him at midnight and say to him, 'Friend, lend me three loaves; 6 for a friend of mine has come to me on his journey, and I have nothing to set before him'; 7 and he will answer from within and say, 'Do not trouble me; the door is now shut, and my children are with me in bed; I cannot rise and give to you'? 8 I say to you, though he will not rise and give to him because he is his friend, yet because of his persistence he will rise and give him as many as he needs.
Keep Asking, Seeking, Knocking
9 "So I say to you, ask, and it will be given to you; seek, and you will find; knock, and it will be opened to you. 10 For everyone who asks receives, and he who seeks finds, and to him who knocks it will be opened.
Hebrews 7:26-8:2
26 For such a High Priest was fitting for us, who is holy, harmless, undefiled, separate from sinners, and has become higher than the heavens; 27 who does not need daily, as those high priests, to offer up sacrifices, first for His own sins and then for the people's, for this He did once for all when He offered up Himself. 28 For the law appoints as high priests men who have weakness, but the word of the oath, which came after the law, appoints the Son who has been perfected forever.
The New Priestly Service
8 Now this is the main point of the things we are saying: We have such a High Priest, who is seated at the right hand of the throne of the Majesty in the heavens, 2 a Minister of the sanctuary and of the true tabernacle which the Lord erected, and not man.
John 10:9-16
9 I am the door. If anyone enters by Me, he will be saved, and will go in and out and find pasture. 10 The thief does not come except to steal, and to kill, and to destroy. I have come that they may have life, and that they may have it more abundantly.
11 "I am the good shepherd. The good shepherd gives His life for the sheep. 12 But a hireling, he who is not the shepherd, one who does not own the sheep, sees the wolf coming and leaves the sheep and flees; and the wolf catches the sheep and scatters them. 13 The hireling flees because he is a hireling and does not care about the sheep.14 I am the good shepherd; and I know My sheep, and am known by My own. 15 As the Father knows Me, even so I know the Father; and I lay down My life for the sheep. 16 And other sheep I have which are not of this fold; them also I must bring, and they will hear My voice; and there will be one flock and one shepherd.