The preeminence of love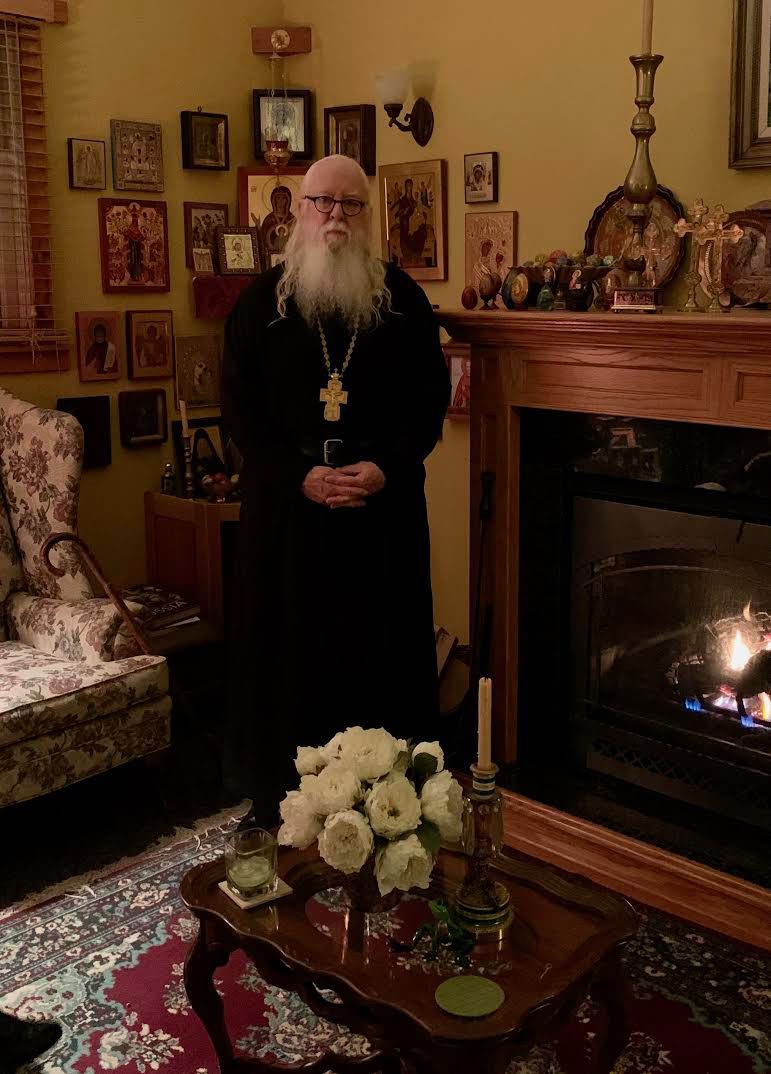 Obedience is a central theme throughout the history of salvation. Without obedience to God's commandments, there can be no salvation, for the nous (the eye of the soul) must be healed before we can be made whole. The role of obedience is so central, in fact, that submission to God's will must take place before the healing process can begin.
Obedience has often been misunderstood, for many associate submission as a sort of enslavement. For many, obedience is a relic of the past, when people had to bow before kings. Some parents even treat their children as though they were simply little friends, for fear obedience might stifle their child's creativity.
Children raised by permissive parents often feel unloved, for they interpret leniency as a sign their parent doesn't care. They sense a parent who really loves their child, would be willing to set boundaries as a way of protecting and nurturing the child.
Age and experience gives the parent an advantage, for it equips them with the needed tools to guide and protect their child. Experience is the factor that lets the parent know it is never a good idea to leave church attendance up to the child, for just as one would ever think of asking a child if an education would be something they'd be interesting in pursuing, so the parent is willing to make the decision that church attendance is needed as a way of forming them into an adulthood with a spiritual grounding that will serve them well. Love is the root of a good parent's expectation of obedience from their child.
Obedience also plays a role in our spiritual development, and our willingness to seek out spiritual guidance, and in turn, try to follow the direction we are given. The husband and wife who are obedient to one another, find true freedom in their mutual submission, for in surrendering their self will, they open themselves to the Grace of God, and healing of the nous can take place.
The obedience of a monk to his abbot, and to the rule of the brotherhood, also leads to a freedom that can not be enjoyed when he wallows in self will. Likewise, the obedience one gives to his bishop, is ultimately liberating, for in surrendering himself in obedience, the priest gives himself over to God's will. The lives of monastic saints are filled with stories of persecution by bishops, but the monk who humbly embraces this suffering, is made holy, for holiness does not come without suffering, and ascetic struggle.
The bishop, abbot, husband, or parent, whose position is God ordained, must rule with love. Intimidation or coercion has no place in the life of any Christian, and the husband, priest, abbot, or bishop, who rules without paternal love, betrays the love of Christ, Whose example we are called to emulate. The preeminence of love is the core of our Christian faith, and the foundation stone of our relationship with Christ. Without love, Christianity is simply philosophy.
With love in Christ,
Abbot Tryphon
Wednesday November 11, 2020 / October 29, 2020
23rd Week after Pentecost. Tone five.
Fast. Food with Oil
Virgin-martyr Anastasia the Roman (256).
Venerable Abramius the Recluse (360) and his niece St. Mary, of Mesopotamia (397).
Venerable Abramius, archimandrite of Rostov (Valaam) (1073).
New Hieromartyrs Nicholas priest and with him Cosma, Victor, Naum, Philip, John, Paul, Andrew, Paul, Basil, Alexis, John and Virgin-martyr Agaphia (1918).
New Hieromartyr John priest (1930).
New Hieromartyr Eugene priest (1937).
Virgin-martyr Anastasia (after 1937).
New Hieromartyr Leonid priest (1941).
Martyrs Claudius, Asterius, Neon, and Theonilla, of Aegae in Cilicia (285).
Venerable Anna (known as Euphemianus) of Constantinople (826).
Venerable Abramius, recluse of the Kiev Caves (12th-13th c.).
Venerablemartyr Anastasius.
Venerable Ermelindis, hermitess (6th c.) (Neth.).
New Martyr Athanasius of Sparta, at Muatanach (1653) (Greek).
Martyr Timothy of Esphigmenou Monastery, Mt. Athos (1820) (Greek).
Martyr Melitene of Marcionopolis (Greek).
Martyrs Cyril, Menas, and Menaeus (Greek).
St. Rostislav, prince of Moravia, Czechoslovakia (870).
St. Serapion of Zarzma, Georgia (900) (Georgia).
The Scripture Readings
1 Thessalonians 2:1-8
Paul's Conduct
2 For you yourselves know, brethren, that our coming to you was not in vain. 2 But even after we had suffered before and were spitefully treated at Philippi, as you know, we were bold in our God to speak to you the gospel of God in much conflict. 3 For our exhortation did not come from error or uncleanness, nor was it in deceit.
4 But as we have been approved by God to be entrusted with the gospel, even so we speak, not as pleasing men, but God who tests our hearts. 5 For neither at any time did we use flattering words, as you know, nor a cloak for covetousness—God is witness. 6 Nor did we seek glory from men, either from you or from others, when we might have made demands as apostles of Christ. 7 But we were gentle among you, just as a nursing mother cherishes her own children. 8 So, affectionately longing for you, we were well pleased to impart to you not only the gospel of God, but also our own lives, because you had become dear to us.
Luke 11:9-13
Keep Asking, Seeking, Knocking
9 "So I say to you, ask, and it will be given to you; seek, and you will find; knock, and it will be opened to you. 10 For everyone who asks receives, and he who seeks finds, and to him who knocks it will be opened. 11 If a son asks for bread from any father among you, will he give him a stone? Or if he asks for a fish, will he give him a serpent instead of a fish? 12 Or if he asks for an egg, will he offer him a scorpion? 13 If you then, being evil, know how to give good gifts to your children, how much more will your heavenly Father give the Holy Spirit to those who ask Him!"
Galatians 5:22-6:2
22 But the fruit of the Spirit is love, joy, peace, longsuffering, kindness, goodness, faithfulness, 23 gentleness, self-control. Against such there is no law. 24 And those who are Christ's have crucified the flesh with its passions and desires. 25 If we live in the Spirit, let us also walk in the Spirit. 26 Let us not become conceited, provoking one another, envying one another.
Bear and Share Burdens
6 Brethren, if a man is overtaken in any trespass, you who are spiritual restore such a one in a spirit of gentleness, considering yourself lest you also be tempted. 2 Bear one another's burdens, and so fulfill the law of Christ.
Matthew 11:27-30
27 All things have been delivered to Me by My Father, and no one knows the Son except the Father. Nor does anyone know the Father except the Son, and the one to whom the Son wills to reveal Him. 28 Come to Me, all you who labor and are heavy laden, and I will give you rest. 29 Take My yoke upon you and learn from Me, for I am gentle and lowly in heart, and you will find rest for your souls. 30 For My yoke is easy and My burden is light."