Climate change is a reality that is ignored to our peril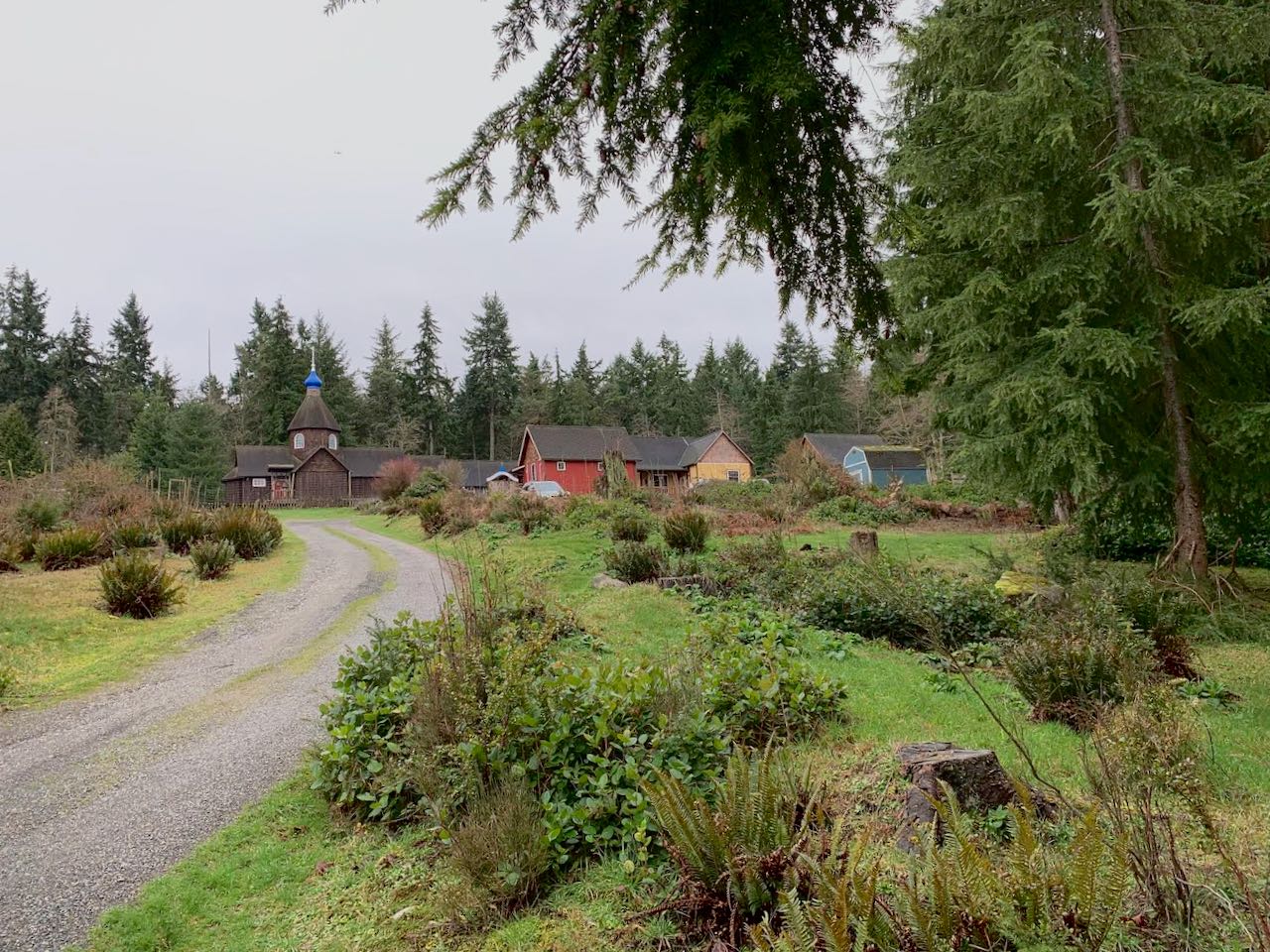 We of the twenty-first century have given ourselves over to consuming addictions more than any time in history. Even a casual look at how we live our lives makes it abundantly clear that we are so caught up in our addictions that we can't even begin to notice that our world is on the brink of disaster. Scientists have been telling us for years that our over use of fossil fuels has been having a negative effect on our planet. Climate change is a fact, yet we're so addicted to over consumption that we even look at the scientific facts in a selective way, finding ways to deny the inevitable. We've managed to politicize an issue that should have united us, all because we want to continue to our foolish abandonment.
Marine scientists know that the carbon dioxide that has been spewing into the air, has been sinking into our oceans. The result is the devastation of sensitive coral reefs, caused by the warming of ocean temperatures. We're now seeing increased movement of non-native species into ecosystems that are foreign to them and we are on the brink of mass extinctions of ocean life that have not been seen in thousands of years. Much of the world's population depends on food from these oceans and the depletion of whole species promises to deplete much of our world's food supply. We're not talking about a hundred years, but tens of years.
Because of our addictions to having it all, we've put our collective heads in the sand, pretending that all is going to be just fine. We are a technologically advanced race that can take care of any eventuality, we tell ourselves. The fact that we are seeing record breaking storms, floods, droughts, fires, and increasingly erratic weather patterns, seems too frightening to even contemplate. Our oceans are rising with the melting of the great ice caps and we are denying the reality of global warming. By telling ourselves we are just in a natural climatic change we dismiss any personal responsibility. We live in denial much like the alcoholic who has just been confronted by his family.
As a race we have turned our backs on God. We've adopted "abundance and prosperity" theologies that have led us to believe that God wants us to exploit the planet, and have put our priorities in the wrong place. We leave simple, ecologically sound, living to those losers who can't afford a good life. Meanwhile we fiddle like the grasshopper of the childhood story, all the while running out of time.
We ignore, in our pride and arrogance, a clear message. God has called us to repentance, for our planet is spewing us up like so much vomit. Our sin of over consumption, and greed, has led us to forget that God anointed us to be good stewards of the earth. We've been worshiping the false gods of prosperity, gluttony and consumption, while ignoring the invitation of our Creator to place our hearts and minds at His disposal.
"It is the sign of an infantile mind not to care for oneself with the resources that are available, but rather to partake of something clearly and undeniably harmful while trusting in unseen hopes (Saint Basil the Great)."
It is time we put all political and religious differences aside, face up to the catastrophe that is already upon us, and reverse, as much as possible at this eleventh hour, the destruction we have inflicted upon our planet. Although there have always been cycles of climate change, the current warming trend is of particular significance because most of it is very likely human-induced and proceeding at a rate that is unprecedented in the past 1,300 years. We must stop our abusive living, and demand our government enact laws that greatly reduce carbon dioxide emissions. We must reduce our dependence on beef, and other animal products. We must learn to ration our water supplies, and live, collectively, lives that are not ruled by consumerism. If we don't act now, we, as a species, are doomed.
The important thing to remember is that we are talking about "climate change". "Global warming" was the title given it by the media, early on, and it stuck. The terrible winters in the Midwest do not mean global warming is not happening, but simply that the whole of the world's climate is changing rapidly. The vast majority of scientists have been warning us about this for a very long time, but some Christians, and some politicians, have turned this warning into some kind of vast conspiracy, which it is not. The evidence is clear, and the impact climate change is having on the whole of the world promises famine and destruction the world over. We don't have time to sit around and debate this. We have to act NOW!
With love in Christ,
Abbot Tryphon
Monday November 16, 2020 / November 3, 2020
24th Week after Pentecost. Tone six.
Martyrs Acepsimas the Bishop, Joseph the Presbyter, and Aeithalasthe Deacon, of Persia (376).
Dedication of the Church of the Great-martyr George in Lydda (4th c.).
New Hieromartyr Nicholas and Martyr Paul (1918).
New Hieromartyrs Basil, Peter, Basil, Alexander, Vladimir, Sergius, Nicholas, Vicentius, John, Peter, Alexander, Paul, Cosmas priests and Simeon deacon (1937).
Virgin-martyr Evdokia (1938).
New Hieromartyr Sergius deacon (1942).
Martyrs Atticus, Agapius, Eudoxius, Carterius, Istucarius (Styrax), Pactobius (Tobias), and Nictopolion, at Sebaste (320).
Venerable Acepsimas, hermit of Cyrrhus in Syria (4th c.).
St. Snandulia of Persia (380).
Venerable Anna, daughter of Prince Vsevolod I Yaroslavich (1112).
Venerable Elias of Egypt.
St. Achaemonides, (or Hormisdas), confessor, of Persia (4th).
St. Winifred of Treffynon (Holywell), N. Wales, (630) (Celtic & British).
Translation of the relics of St. Edith, nun of Wilton.
St. Theodore, confessor, bishop of Ancyra (8-9th c.) (Greek).
New Martyr Hieromonk George of Neopolis, Asia Minor (1797) (Greek).
Martyrs Dacius, Severus, Andronas, Theodotus, and Theodota (Greek).
St. Hubert of Maastricht (727) (Neth.).
Venerable Nicholas, Radiant Star of the Georgians (1308) (Georgia).
St. Pimen of Zographou, Mt. Athos (16th-17th c.).
The Meeting (1196) of St. Sava (1235) and St. Symeon the Myrrh-gusher (1200) of Serbia at Vatopedi, Mt. Athos.
St. Pirmin, bishop and monastic founder (753) (Germany).
The Scripture Readings
1 Thessalonians 2:20-3:8
20 For you are our glory and joy.
Concern for Their Faith
3 Therefore, when we could no longer endure it, we thought it good to be left in Athens alone, 2 and sent Timothy, our brother and minister of God, and our fellow laborer in the gospel of Christ, to establish you and encourage you concerning your faith, 3 that no one should be shaken by these afflictions; for you yourselves know that we are appointed to this. 4 For, in fact, we told you before when we were with you that we would suffer tribulation, just as it happened, and you know. 5 For this reason, when I could no longer endure it, I sent to know your faith, lest by some means the tempter had tempted you, and our labor might be in vain.
Encouraged by Timothy
6 But now that Timothy has come to us from you, and brought us good news of your faith and love, and that you always have good remembrance of us, greatly desiring to see us, as we also to see you— 7 therefore, brethren, in all our affliction and distress we were comforted concerning you by your faith. 8 For now we live, if you stand fast in the Lord.
Luke 11:29-33
Seeking a Sign
29 And while the crowds were thickly gathered together, He began to say, "This is an evil generation. It seeks a sign, and no sign will be given to it except the sign of Jonah the prophet. 30 For as Jonah became a sign to the Ninevites, so also the Son of Man will be to this generation. 31 The queen of the South will rise up in judgment with the men of this generation and condemn them, for she came from the ends of the earth to hear the wisdom of Solomon; and indeed a greater than Solomon is here. 32 The men of Nineveh will rise up in judgment with this generation and condemn it, for they repented at the preaching of Jonah; and indeed a greater than Jonah is here.
The Lamp of the Body
33 "No one, when he has lit a lamp, puts it in a secret place or under a basket, but on a lampstand, that those who come in may see the light.