Man's participation in the uncreated energies of God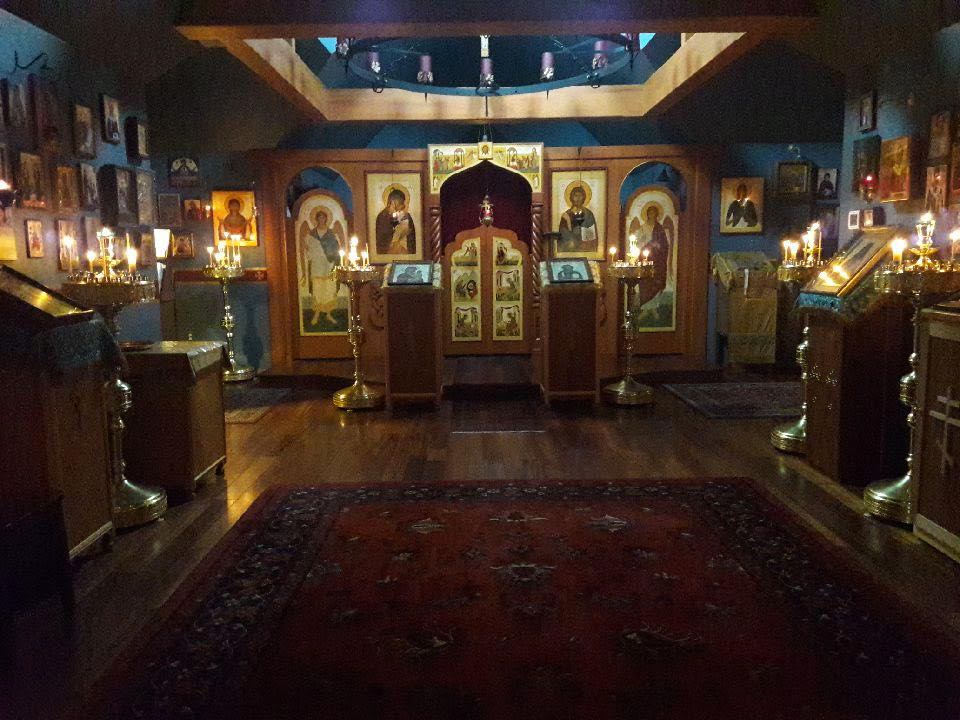 Our Orthodox patristic tradition holds that it is through God's own uncreated energies that we are able to participate in His own being, light, and glory. We can not know God through our own faculties, for God is beyond human comprehension. The rational mind alone can not know God, for God is to be experienced in the heart, and apart from Christ there can be no true knowledge of God.
Our created reason can never understand the uncreated things of God, for to know God we must transcend ourselves, and everything of this created world. The enjoyment of divine realities comes only through direct vision, and this must take place in the heart.
With love in Christ,
Abbot Tryphon
Monastery in need of an SUV
Does anyone know of an auto dealer who might be willing to donate an SUV to the monastery? We are a 501-C3 nonprofit, and in need of a new (or used) SUV to replace our aging Tahoe that I use primarily for chaplaincy calls. I would be grateful if any of my readers could direct me to a dealer that might be interested in such a tax right-off.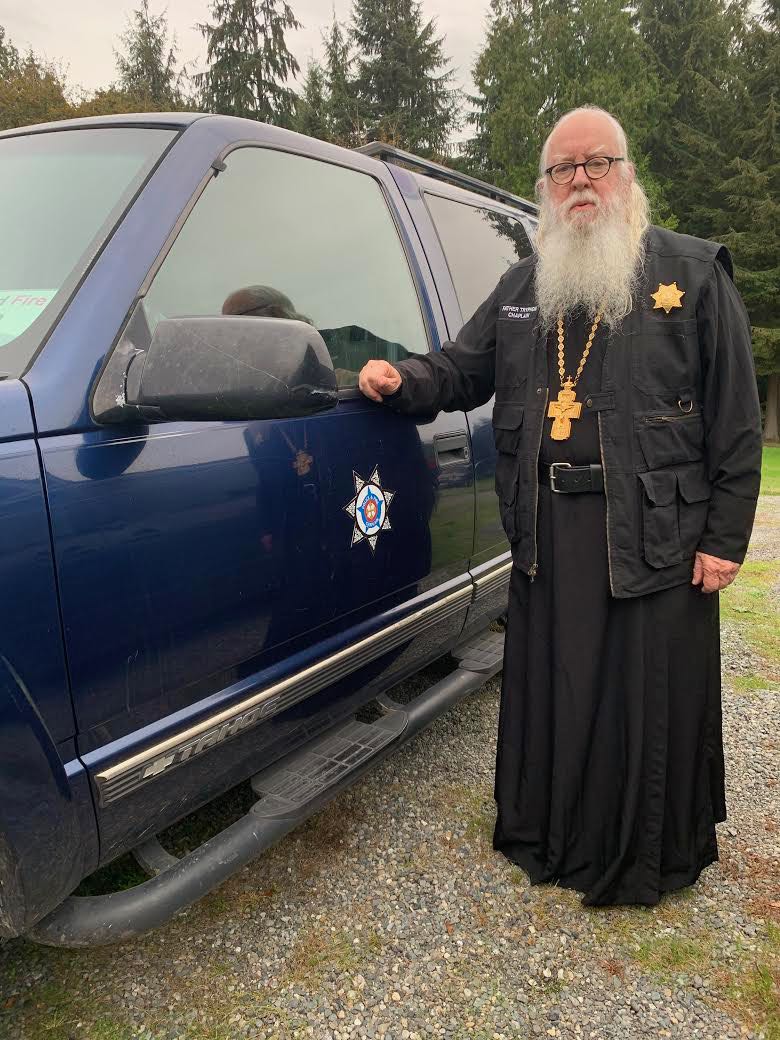 Sunday October 18, 2020 / October 5, 2020
19th Sunday after Pentecost. Tone two.
Martyr Charitina of Amisus (304).
Sts. Peter (1326), Theognostus (1353), Alexis (1378), Cyprian (1406), Photius (1431), Jonah (1461), Gerontius (1489), loasaph (1555), Macarius (1563), Philip (1569), Job (1607), Hermogenes (Germogen) (1612), Tikhon (1925), Peter (1937), Philaret (1867), Innocent (Veniaminov) (1879), and Macarius (1563), metropolitans of Moscow.
Venerable Gabriel confessor (1959).
Venerable Damian the Healer (1071), and Venerables Jeremiah(1070) and Matthew (1085), clairvoyants of the Kiev Caves.
Venerable Charitina, princess of Lithuania (1281).
Hieromartyr Dionysius, bishop of Alexandria (265).
Martyr Mamelta (Mamelchtha) of Persia (344).
Venerable Gregory (Grigol) the Archimandrite of Chandzoe in Klarjeti, Georgia (861) (Georgia).
Venerable Fathers and Mothers of the Klarjeti Wilderness (9th c.).
Venerable Cosmas, abbot in Bithynia (10th c.).
Uncovering of the relics (1841) of Venerable Eudocimus the Unknown, monk of Vatopedi, Mt. Athos (Greek).
Venerable Methodia of Cimola (1908) (Greek).
St. John (Mavropos), metropolitan of Euchaita (1100).
St. Sabbas of Vatopedi, Mt. Athos (1350).
St. Varlaam, desert-dweller of Chikoysk (1846).
Uncovering of the relics of New Hieromartyr Bishop Basil of Kineshma (1945).
The Scripture Readings
John 20:11-18
Mary Magdalene Sees the Risen Lord
11 But Mary stood outside by the tomb weeping, and as she wept she stooped down and looked into the tomb. 12 And she saw two angels in white sitting, one at the head and the other at the feet, where the body of Jesus had lain. 13 Then they said to her, "Woman, why are you weeping?"
She said to them, "Because they have taken away my Lord, and I do not know where they have laid Him."
14 Now when she had said this, she turned around and saw Jesus standing there, and did not know that it was Jesus. 15 Jesus said to her, "Woman, why are you weeping? Whom are you seeking?"
She, supposing Him to be the gardener, said to Him, "Sir, if You have carried Him away, tell me where You have laid Him, and I will take Him away."
16 Jesus said to her, "Mary!"
She turned and said to Him, "Rabboni!" (which is to say, Teacher).
17 Jesus said to her, "Do not cling to Me, for I have not yet ascended to My Father; but go to My brethren and say to them, 'I am ascending to My Father and your Father, and to My God and your God.' "
18 Mary Magdalene came and told the disciples that she had seen the Lord, and that He had spoken these things to her.
2 Corinthians 11:31-12:9
31 The God and Father of our Lord Jesus Christ, who is blessed forever, knows that I am not lying. 32 In Damascus the governor, under Aretas the king, was guarding the city of the Damascenes with a garrison, desiring to arrest me; 33 but I was let down in a basket through a window in the wall, and escaped from his hands.
The Vision of Paradise
12 It is doubtless not profitable for me to boast. I will come to visions and revelations of the Lord: 2 I know a man in Christ who fourteen years ago—whether in the body I do not know, or whether out of the body I do not know, God knows—such a one was caught up to the third heaven. 3 And I know such a man—whether in the body or out of the body I do not know, God knows— 4 how he was caught up into Paradise and heard inexpressible words, which it is not lawful for a man to utter. 5 Of such a one I will boast; yet of myself I will not boast, except in my infirmities. 6 For though I might desire to boast, I will not be a fool; for I will speak the truth. But I refrain, lest anyone should think of me above what he sees me to be or hears from me.
The Thorn in the Flesh
7 And lest I should be exalted above measure by the abundance of the revelations, a thorn in the flesh was given to me, a messenger of Satan to buffet me, lest I be exalted above measure. 8 Concerning this thing I pleaded with the Lord three times that it might depart from me. 9 And He said to me, "My grace is sufficient for you, for My strength is made perfect in weakness." Therefore most gladly I will rather boast in my infirmities, that the power of Christ may rest upon me.
Luke 6:31-36
31 And just as you want men to do to you, you also do to them likewise.
32 "But if you love those who love you, what credit is that to you? For even sinners love those who love them. 33 And if you do good to those who do good to you, what credit is that to you? For even sinners do the same. 34 And if you lend to those from whom you hope to receive back, what credit is that to you? For even sinners lend to sinners to receive as much back. 35 But love your enemies, do good, and lend, hoping for nothing in return; and your reward will be great, and you will be sons of the Most High. For He is kind to the unthankful and evil. 36 Therefore be merciful, just as your Father also is merciful.
Hebrews 13:17-21
17 Obey those who rule over you, and be submissive, for they watch out for your souls, as those who must give account. Let them do so with joy and not with grief, for that would be unprofitable for you.
Prayer Requested
18 Pray for us; for we are confident that we have a good conscience, in all things desiring to live honorably. 19 But I especially urge you to do this, that I may be restored to you the sooner.
Benediction, Final Exhortation, Farewell
20 Now may the God of peace who brought up our Lord Jesus from the dead, that great Shepherd of the sheep, through the blood of the everlasting covenant, 21 make you complete in every good work to do His will, working in you what is well pleasing in His sight, through Jesus Christ, to whom be glory forever and ever. Amen.
Matthew 5:14-19
14 "You are the light of the world. A city that is set on a hill cannot be hidden. 15 Nor do they light a lamp and put it under a basket, but on a lampstand, and it gives light to all who are in the house. 16 Let your light so shine before men, that they may see your good works and glorify your Father in heaven.
Christ Fulfills the Law
17 "Do not think that I came to destroy the Law or the Prophets. I did not come to destroy but to fulfill. 18 For assuredly, I say to you, till heaven and earth pass away, one jot or one[b]tittle will by no means pass from the law till all is fulfilled. 19 Whoever therefore breaks one of the least of these commandments, and teaches men so, shall be called least in the kingdom of heaven; but whoever does and teaches them, he shall be called great in the kingdom of heaven.