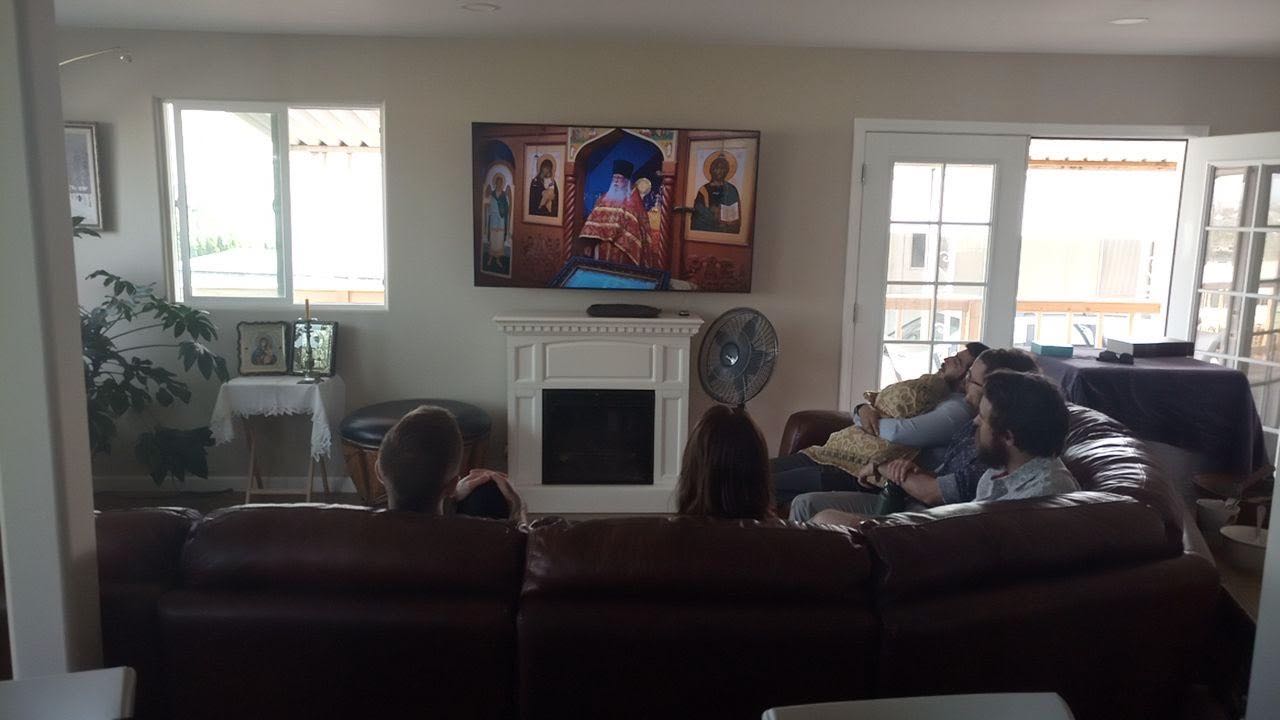 When I started writing articles for my daily blog, "The Morning Offering", I did so with the intent of lending spiritual support to Orthodox men and women, with special care for our youth.
This photo was sent to me by a young follower of my YouTube videos, who shared a photo of himself watching one of my talks, with a few of his friends. This is what I feel called by God to do, help people along the way with simple, basic, Orthodoxy.
This is simply the work of a 75 year old monk who loves people, and feels called by God to reach out to others with Orthodoxy, the Hospital of the Soul.
With love and blessings,
Abbot Tryphon