We must fortify ourselves with prayer and contrition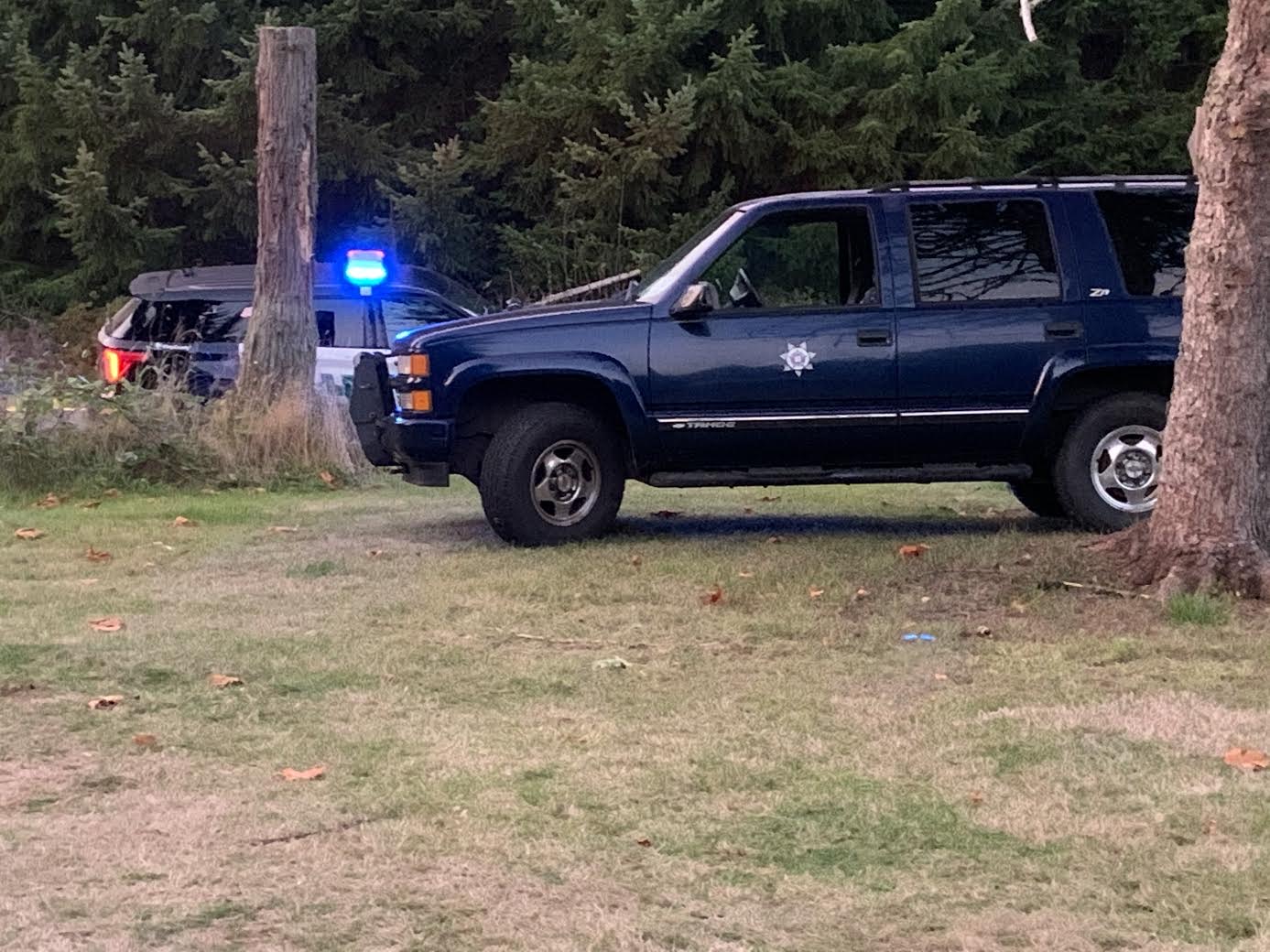 It is by leading a life of continual contrition and uninterrupted prayer that we will conquer all the delusions that we harbor in our hearts, and firmly resolve to stay the course even unto death.
We must fortify ourselves in keeping up our courage when we are consumed by evil thoughts. We must not for one moment give into Satan's attempt to defeat us by evil preoccupations, lest we be hindered from lifting our eyes and hearts to God with a contrite spirit.
If we truly desire to be open to the transformational power of the Holy Spirit in our lives, we must be patient and loving towards others, remembering the words of Saint John of Kronstadt, who said, "Be then indulgent, patient, and loving to those who live with you, and who also suffer from many passions; conquer every evil by good, and, above all, pray to God for them, that He may correct them—that He may turn their hearts to Himself, the source of holiness."
With love in Christ,
Abbot Tryphon
Photos: Out on a chaplains call. My aging Tahoe is nearing the end. If anyone has a late model SUV they'd like to donate to the monastery, it would be gratefully received. (We are a 501-C3 non-profit.)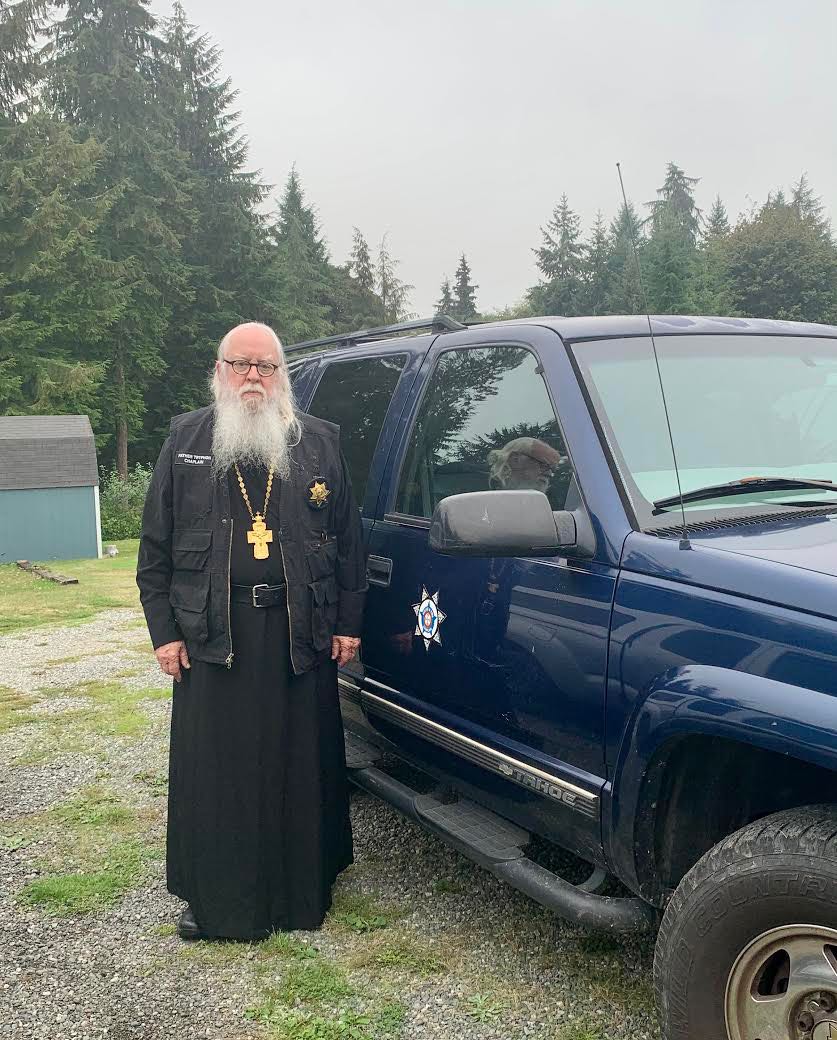 Saturday October 3, 2020 / September 20, 2020
17th Week after Pentecost. Tone seven.
Saturday after the Universal Elevation of the Precious and Life-Creating Cross of the Lord
Great-martyr Eustathius (Eustace) Placidas, his wife Martyr Theopistes, and their children Martyrs Agapius and Theopistus, of Rome (118).
Holy Martyr and Confessor Michael and his counselor Theodore, wonderworkers of Chernigov (1245).
New Hieromartyr Anatole (Kamensky), archbishop of Irkutsk (1925).
New Hieromartyrs Theoktist and Alexander priests (1937).
Venerable Oleg, prince of Briansk (1285).
Synaxis of All Saints of Briansk.
Martyr John the Confessor of Egypt, beheaded in Palestine, and with him 40 Martyrs (310).
New Martyr Hilarion of Crete (Mt. Athos) (1804) (Greek).
Venerables Theodore and Euprepius and two named Anastasius, confessors and disciples of St. Maximus the Confessor (7th c.).
Martyrs Artemidorus and Thalos (Greek).
St. Meletius of Crete (Greek).
Venerable Kyr John of Crete (Greek).
St. Eustathius, archbishop of Thessalonica (1194).
The Scripture Readings
1 Corinthians 14:20-25
Tongues a Sign to Unbelievers
20 Brethren, do not be children in understanding; however, in malice be babes, but in understanding be mature.
21 In the law it is written:
"With men of other tongues and other lips
I will speak to this people;
And yet, for all that, they will not hear Me,"
says the Lord.
22 Therefore tongues are for a sign, not to those who believe but to unbelievers; but prophesying is not for unbelievers but for those who believe. 23 Therefore if the whole church comes together in one place, and all speak with tongues, and there come in those who are uninformed or unbelievers, will they not say that you are out of your mind? 24 But if all prophecy, and an unbeliever or an uninformed person comes in, he is convinced by all, he is convicted by all. 25 And thus the secrets of his heart are revealed; and so, falling down on his face, he will worship God and report that God is truly among you.
Matthew 25:1-13
The Parable of the Wise and Foolish Virgins
25 "Then the kingdom of heaven shall be likened to ten virgins who took their lamps and went out to meet the bridegroom. 2 Now five of them were wise, and five were foolish.3 Those who were foolish took their lamps and took no oil with them, 4 but the wise took oil in their vessels with their lamps. 5 But while the bridegroom was delayed, they all slumbered and slept.
6 "And at midnight a cry was heard: 'Behold, the bridegroom is coming; go out to meet him!' 7 Then all those virgins arose and trimmed their lamps. 8 And the foolish said to the wise, 'Give us some of your oil, for our lamps are going out.' 9 But the wise answered, saying, 'No, lest there should not be enough for us and you; but go rather to those who sell, and buy for yourselves.' 10 And while they went to buy, the bridegroom came, and those who were ready went in with him to the wedding; and the door was shut.
11 "Afterward the other virgins came also, saying, 'Lord, Lord, open to us!' 12 But he answered and said, 'Assuredly, I say to you, I do not know you.'
13 "Watch therefore, for you know neither the day nor the hour in which the Son of Man is coming.
1 Corinthians 1:26-29
Glory Only in the Lord
26 For you see your calling, brethren, that not many wise according to the flesh, not many mighty, not many noble, are called. 27 But God has chosen the foolish things of the world to put to shame the wise, and God has chosen the weak things of the world to put to shame the things which are mighty; 28 and the base things of the world and the things which are despised God has chosen, and the things which are not, to bring to nothing the things that are, 29 that no flesh should glory in His presence.
John 8:21-30
Jesus Predicts His Departure
21 Then Jesus said to them again, "I am going away, and you will seek Me, and will die in your sin. Where I go you cannot come."
22 So the Jews said, "Will He kill Himself, because He says, 'Where I go you cannot come'?"
23 And He said to them, "You are from beneath; I am from above. You are of this world; I am not of this world. 24 Therefore I said to you that you will die in your sins; for if you do not believe that I am He, you will die in your sins."
25 Then they said to Him, "Who are You?"
And Jesus said to them, "Just what I have been saying to you from the beginning. 26 I have many things to say and to judge concerning you, but He who sent Me is true; and I speak to the world those things which I heard from Him."
27 They did not understand that He spoke to them of the Father.
28 Then Jesus said to them, "When you lift up the Son of Man, then you will know that I am He, and that I do nothing of Myself; but as My Father taught Me, I speak these things.29 And He who sent Me is with Me. The Father has not left Me alone, for I always do those things that please Him." 30 As He spoke these words, many believed in Him.