We must struggle against anger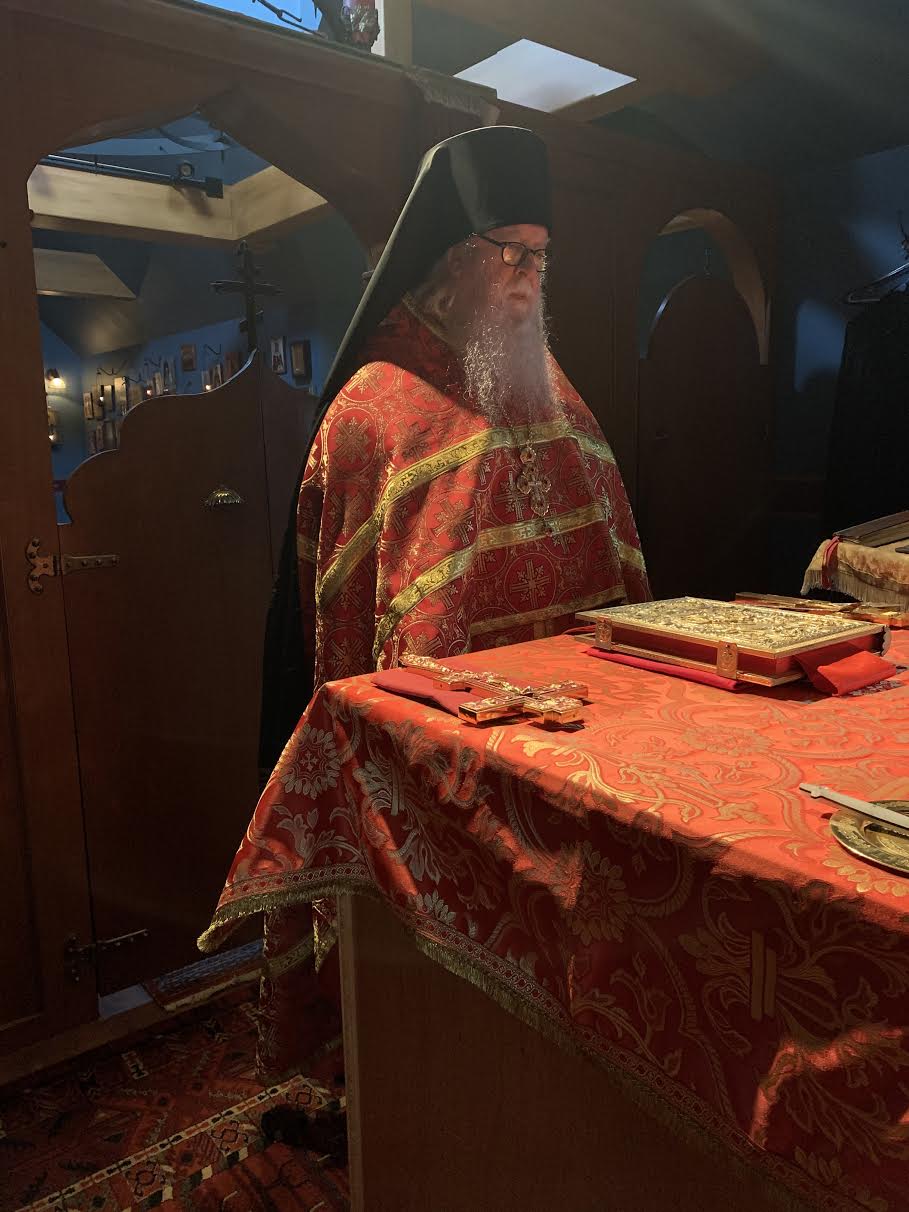 While getting into my car in a local parking lot I overheard someone taking God's name in vain, angry that they'd dropped something. Looking up I realized I knew the person. They were a self-declared Christian and would have been horrified had they realized I'd overheard them. They were unaware that I was not the only person who'd heard their outburst, for a woman noticed and rolled her eyes at me. How sad I felt for the person who had surrendered himself over to the passion of anger, especially since his anger involved taking the Lord's Name in vain, the very Lord whose name he bears. It is especially tragic when a professed Christian takes the Lord's name in vain, for there are many non-believers who guard their words better than many who profess Christ.
The Fathers tell us that whenever anyone takes God's name in vain the ramifications reverberate throughout the entire cosmos. However insignificant we think our secret sins may be, they impact the whole of God's universe. Redemption is not just about us, but the whole of the universe. My salvation and your salvation are connected.
Saint Seraphim of Sarov said, "One must by every means strive to preserve peace of soul and not be disturbed by offenses from others; for this one must in every way strive to restrain anger and by means of attentiveness to keep the mind and heart from improper feelings. And therefore we must bear offenses from others with equanimity and accustom ourselves to such a disposition of spirit that these offenses seem to concern not us, but others. Such a practice can give quietness to the human heart and make it a dwelling for God Himself."
Let us abstain from all anger. If we truly are of Christ we have the means to change, for it is because we have Christ in us that victory over the passions can be ours. We should remember the words of Abba Nilus, "Prayer is the seed of gentleness and the absence of anger."
Love in Christ,
Abbot Tryphon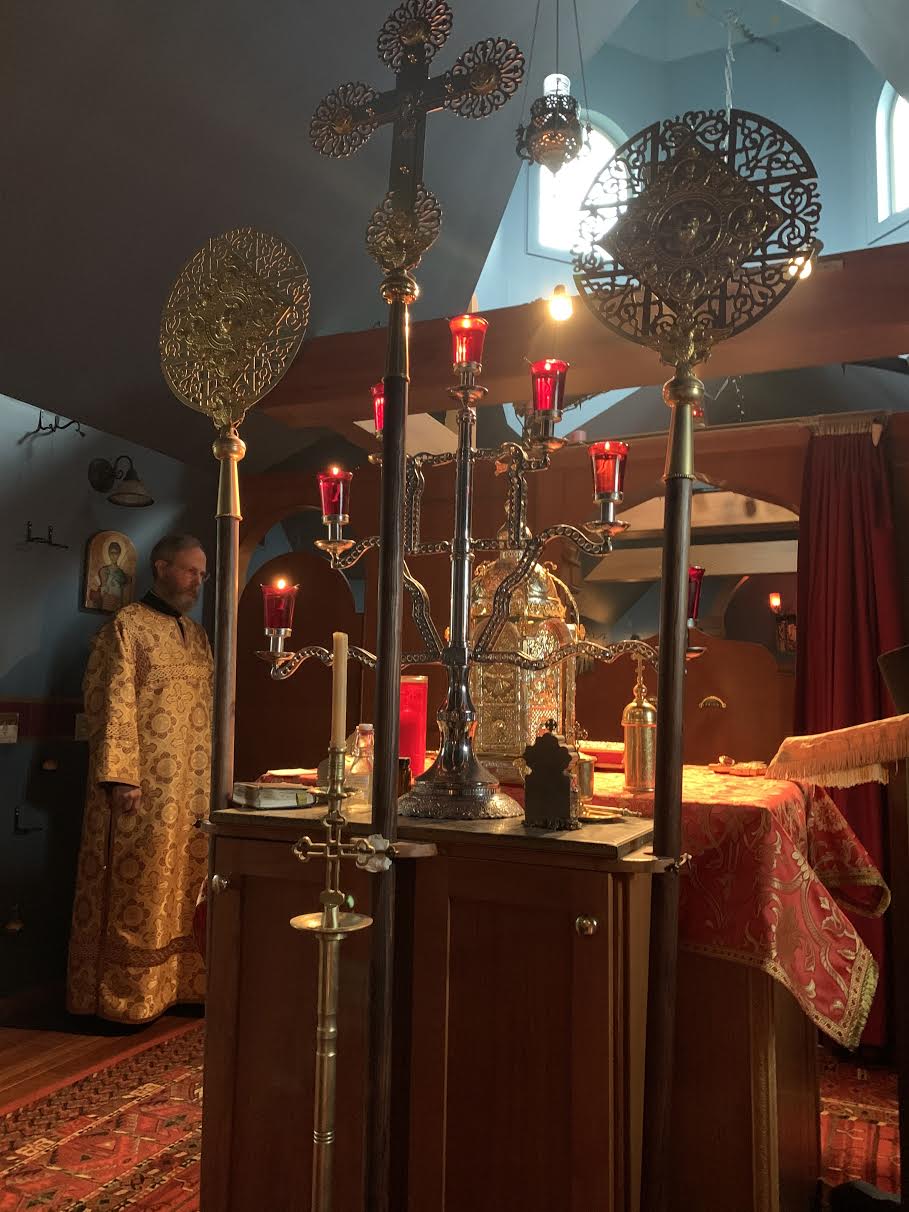 Monday October 5, 2020 / September 22, 2020
18th Week after Pentecost. Tone eight.
Prophet Jonah (9th c. B.C.).
Hieromartyr Phocas, bishop of Sinope (117).
Venerable Jonah the Presbyter (9th c.), father of St. Theophanes the Hymnographer and St. Theodore Graptus.
Blessed Parasceve od Diveevo (1915).
New Martyr Benjamin bishop of Romanovsk (1930).
Venerable Jonah, abbot of Yash Lake (1589).
Venerable Macarius, abbot of Zhabyn (1623).
Synaxis of All Saints of Tula.
Martyr Phocas the Gardener of Sinope (320).
St. Peter the Tax-collector of Constantinople (6th c.).
Hieromartyr Theodosius of Brazsk (1694) (Romania).
The 26 Martyrs of Zographou Monastery, Mt. Athos, martyred by the Latins (1284) (Greek).
Martyrs Isaac and Martin.
Venerable Theophanes the Silent, recluse of the Kiev Caves.
Venerable Cosmas, desert-dweller of Zographou, Mt. Athos (1323) (Greek).
Hieromartyr Emmeram, bishop in Gaul, martyred at Regensburg (690) (Bavaria)..
Icon of the Most Holy Theotokos "She Who is Quick to Hear" (14th C).
The Scripture Readings
Ephesians 4:25-32
Do Not Grieve the Spirit
25 Therefore, putting away lying, "Let each one of you speak truth with his neighbor," for we are members of one another. 26 "Be angry, and do not sin": do not let the sun go down on your wrath, 27 nor give place to the devil. 28 Let him who stole steal no longer, but rather let him labor, working with his hands what is good, that he may have something to give him who has need. 29 Let no corrupt word proceed out of your mouth, but what is good for necessary edification, that it may impart grace to the hearers. 30 And do not grieve the Holy Spirit of God, by whom you were sealed for the day of redemption. 31 Let all bitterness, wrath, anger, clamor, and evil speaking be put away from you, with all malice. 32 And be kind to one another, tenderhearted, forgiving one another, even as God in Christ forgave you.
Luke 3:19-22
19 But Herod the tetrarch, being rebuked by him concerning Herodias, his brother Philip's wife, and for all the evils which Herod had done, 20 also added this, above all, that he shut John up in prison.
John Baptizes Jesus
21 When all the people were baptized, it came to pass that Jesus also was baptized; and while He prayed, the heaven was opened. 22 And the Holy Spirit descended in bodily form like a dove upon Him, and a voice came from heaven which said, "You are My beloved Son; in You I am well pleased."