In the world but not of the world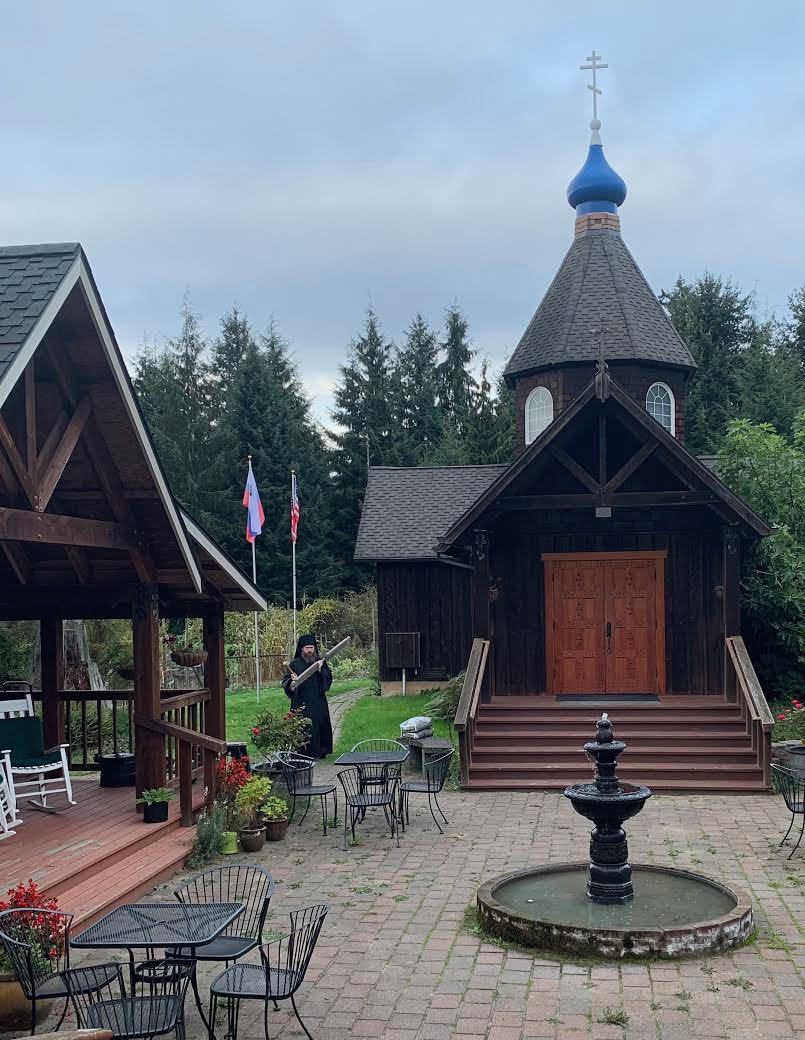 Outliers are people detached from the culture at large, a people who by their very nature are set apart from the rest of society. It is not because we think of ourselves as better than our neighbors, but rather, that we are God's people, a holy people, a people whom God has set apart.
The Old Testament is filled with the image of God's people being a holy people, set apart. The ancient Israelites were not like their neighbors. Their values and their faith impacted everything about them. They dressed differently than many of their neighboring pagan tribes. Their worship was centered on the God that had revealed Himself to them and made them His chosen people. Their spiritual and moral views reflected this relationship with the One God that had entered into communion with them and Who had revealed Divine Truth through the prophets.
The Church is the continuation of the Church of the Old Testament, and as such, we are the chosen people of God. Our lives should reflect this truth in everything we do and in the moral standards that guide our daily living. These standards of faith should even govern the way we dress. It is not only Orthodox monks and priests who should hold themselves to dress codes that reflect modesty and purity. We are all called to be a people set apart from this world.
Christ's Kingdom is not of this world and we need to dress in a way that does not bring temptation to others. For the Orthodox Christian, tight and revealing clothing are not appropriate. We should not reserve modest clothing for church services or when making pilgrimages to our monasteries.
The center of our being is in the heart, and the attention of the mind must be fixed in the heart. What happens in the heart assists us in the battle against the passions and assumes a rational character. Modest attire for the layman is just as important as the robes of a monk in aiding the quest for living a life given over to being, in every way, God's chosen people.
All this said, we must remember that the early Christians set themselves apart in a quiet and humble way. The martyrs were an ideal and an exception for most early believers. It was common for these early Christians to flee if they heard there was persecution coming, and only when they were caught did they give themselves over to martyrdom.
If we truly see others as our brothers and sisters, we quietly reflect the reality that we are the people of God. We demonstrate our faith in a humble way, ever grateful to God for having adopted us as His children. Finally, we are to be in the world, but not of the world.
With love in Christ,
Abbot Tryphon
Saturday October 10, 2020 / September 27, 2020
18th Week after Pentecost. Tone eight.
Martyr Callistratus and his company (49 Martyrs) of Carthage (304).
Venerable Sabbatius, wonderworker of Solovki (1435).
New Hieromartyr Demetrius priest (1918).
New Hieromartyrs Herman bishop of Volsk and Michael priest (1919).
Hieromartyr Peter, metropolitan of Krutitsa (1937).
New Hieromartyr Theodore priest (1937).
Apostles Mark, Aristarchus, and Zenas of the Seventy.
Martyr Epicharis of Rome (284).
Venerable Ignatius, abbot of the monastery of the Deep Stream (970).
Saint Anthimus of Iberia, metropolitan of Wallachia (1716) (Romania).
Venerables Sergius (1392) and Nikon (1426) abbots of Radonezh.
New Martyr Aquilina of Thessalonica (1764) (Greek).
St. Flavian, Archbishop of Antioch (381-404).
St. Rachel, schemanun of Borodino Convent (1928).
St. Sigebert, king of the East Angles, martyr (635) (Celtic & British).
St. Barry, disciple of St. Cadoc.
Martyr Fortunatus and Hieromartyr Philemon (Greek).
Martyr Gaiana (Greek).
25 Martyrs drowned in the sea (Greek).
The Scripture Readings
1 Corinthians 15:39-45
39 All flesh is not the same flesh, but there is one kind of flesh of men, another flesh of animals, another of fish, and another of birds.
40 There are also celestial bodies and terrestrial bodies; but the glory of the celestial isone, and the glory of the terrestrial is another. 41 There is one glory of the sun, another glory of the moon, and another glory of the stars; for one star differs from another star in glory.
42 So also is the resurrection of the dead. The body is sown in corruption, it is raised in incorruption. 43 It is sown in dishonor, it is raised in glory. It is sown in weakness, it is raised in power. 44 It is sown a natural body, it is raised a spiritual body. There is a natural body, and there is a spiritual body. 45 And so it is written, "The first man Adam became a living being." The last Adam became a life-giving spirit.
Luke 4:31-36
Jesus Casts Out an Unclean Spirit
31 Then He went down to Capernaum, a city of Galilee, and was teaching them on the Sabbaths. 32 And they were astonished at His teaching, for His word was with authority. 33 Now in the synagogue there was a man who had a spirit of an unclean demon. And he cried out with a loud voice, 34 saying, "Let us alone! What have we to do with You, Jesus of Nazareth? Did You come to destroy us? I know who You are—the Holy One of God!"
35 But Jesus rebuked him, saying, "Be quiet, and come out of him!" And when the demon had thrown him in their midst, it came out of him and did not hurt him. 36 Then they were all amazed and spoke among themselves, saying, "What a word this is! For with authority and power He commands the unclean spirits, and they come out."