Bishops and priests must boldly stand against the powers of darkness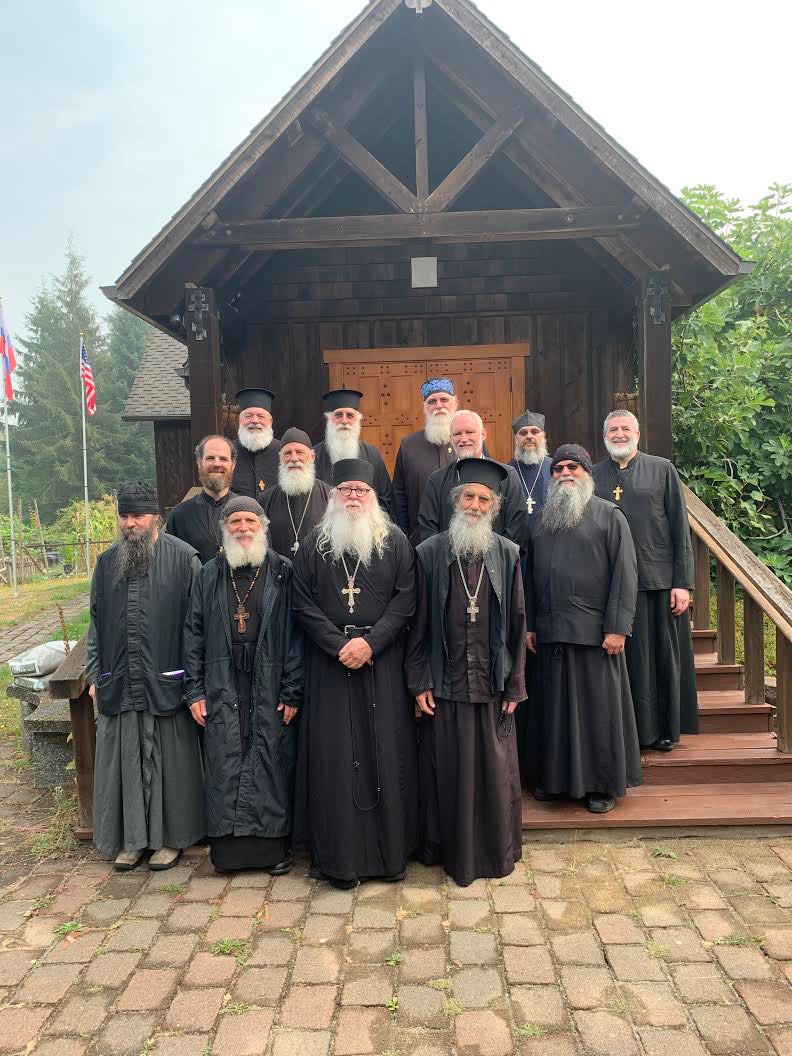 We've become a nation that has placed Halloween as the second most popular national holiday, after Christmas, and where Friday is now more important than Sunday. Is it any wonder we've become a country that no longer looks to Christian clergy when facing major decisions that will negatively impact our people?
Is it surprising churches are becoming more and more marginalized by a society that has become militantly secular? A society filled with a toxicity that necessitates a revival to bring about spiritual health, as well as mental and physical health? Is this not a moment in the history of the Church that demands her priests and bishops stand firmly in the face of the demonic powers that would enslave us all with a secular-marxist future devoid of God?
Not since the earliest days of Christianity have we seen a period where the need for spiritual leadership willing to face martyrdom rather than succumb to the evil powers that would take us all down into the pit of darkness, as we are seeing now.
With love and blessings,
Abbot Tryphon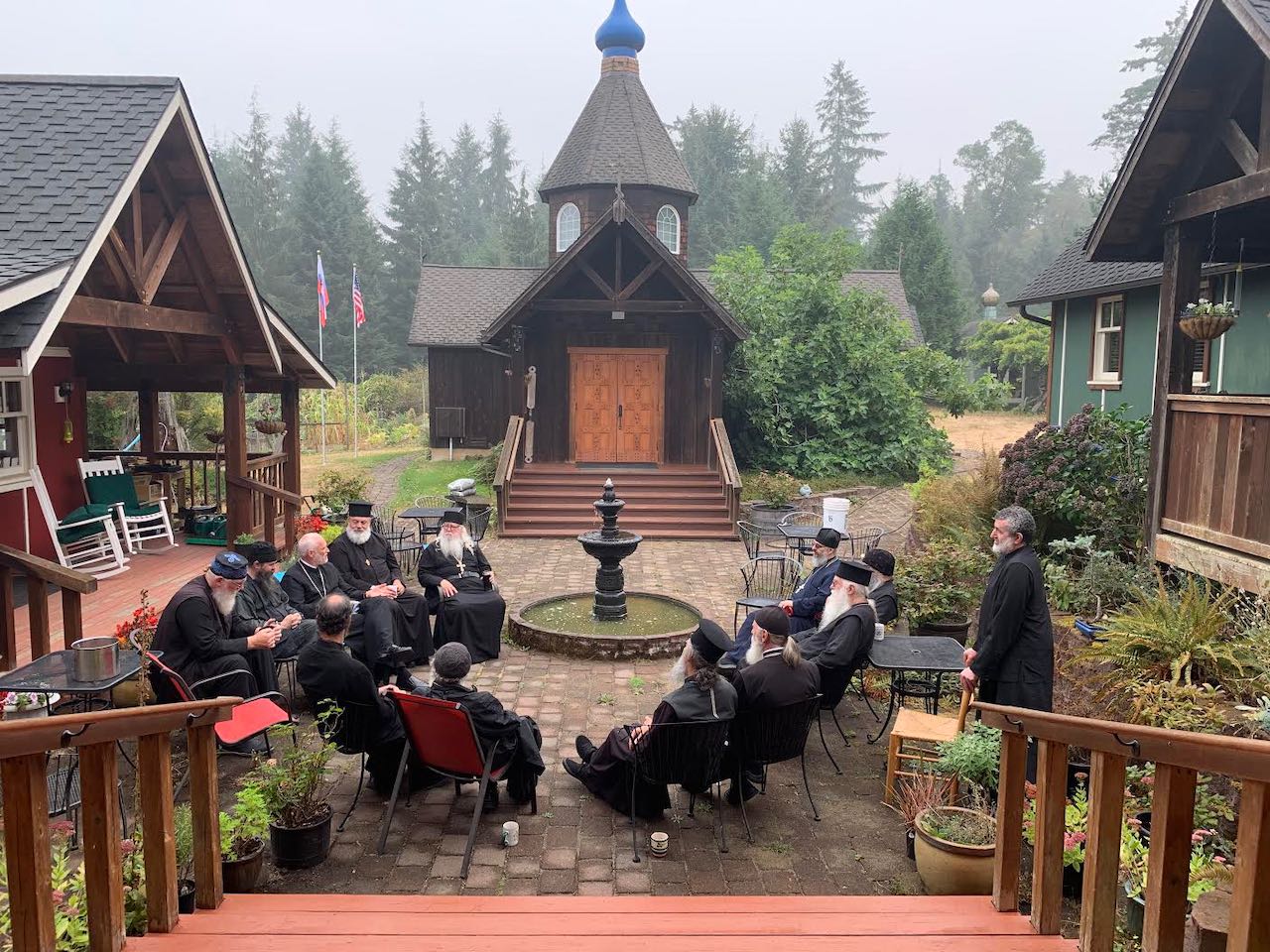 Photos: A gathering of Orthodox clergy from many parts of the State of Washington.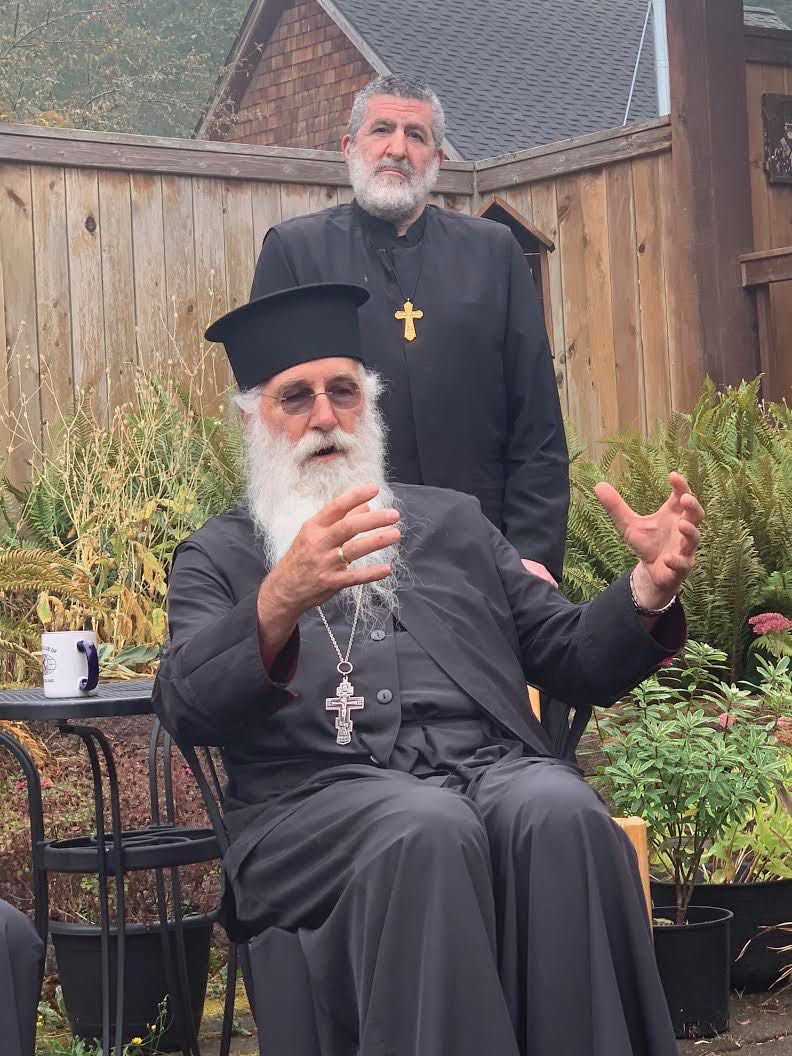 Wednesday September 16, 2020 / September 3, 2020
15th Week after Pentecost. Tone five.
Fast. By Monastic Charter: Strict Fast (Bread, Vegetables, Fruits)
Hieromartyr Anthimus, bishop of Nicomedia, and those with him: Martyrs Theophilus deacon, Dorotheos, Mardonius, Migdonius, Peter, Indes, Gorgonius, Zeno, the Virgin Domna, and Euthymius (302).
Venerable Theoctistus (451), fellow-faster with St. Euthymius the Great.
Blessed John "the Hairy," fool-for-Christ at Rostov (1580).
New Hieromartyr Pimen (Belolikov) bishop of Vernensk and Semirechensk, Sergius, Basil, Philip, Vladimir priests, martyr Meletius (1918).
New Hieromartyrs Basil and Parthenius priests (1919).
New Hieromartyrs Andrew and Theophan priests (1920).
New Hieromartyrs Vladimir and Michael priests (1921).
New Hieromartyr Nicholas priest (1923).
New Hieromartyr Euthymius priest with 4 martyrs (1924).
New Hieromartyr Romanus priest (1929).
New Hieromartyr Alexis and Elias priests (1937).
New Hieromartyr Peter Deacon (1953).
St. Phoebe, deaconess at Cenchreae near Corinth (1st c.).
Martyr Basilissa of Nicomedia (309).
Hieromartyr Aristion, bishop of Alexandria, in Syria (3rd c.).
St. Ioannicius II, first patriarch of Serbia (1349).
The Pisidia Icon of the Mother of God (608).
New Martyr Polydorus of Cyprus (1794) (Greek).
Emperor Constantine the New (Greek).
Martyrs Chariton and Archontinus (Greek).
St. Remaclus, bishop of Maastricht (677) (Neth.).
St. Aigulphus of Provence (676) (Gaul).
St. Edward, martyr and king of England (978) (Celtic & British).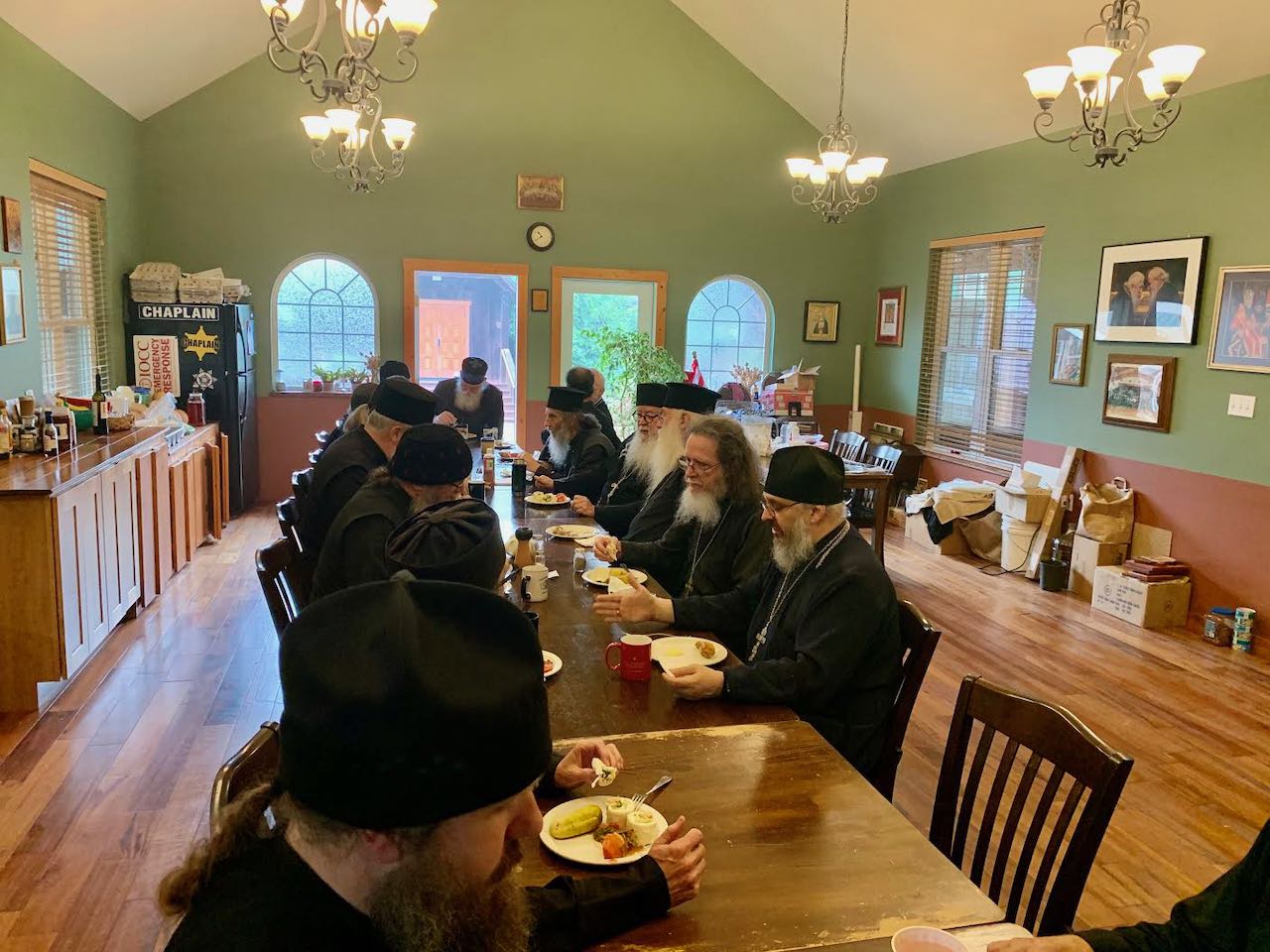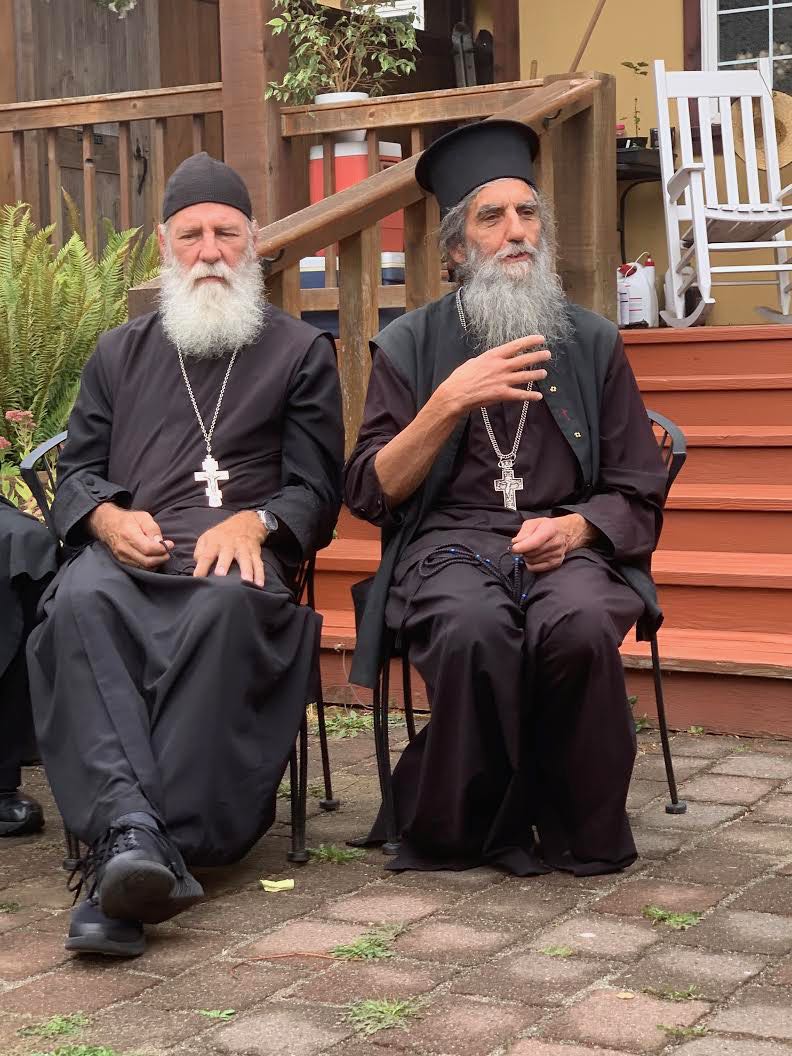 The Scripture Readings
Galatians 3:15-22
The Changeless Promise
15 Brethren, I speak in the manner of men: Though it is only a man's covenant, yet if it is confirmed, no one annuls or adds to it. 16 Now to Abraham and his Seed were the promises made. He does not say, "And to seeds," as of many, but as of one, "And to your Seed," who is Christ. 17 And this I say, that the law, which was four hundred and thirty years later, cannot annul the covenant that was confirmed before by God in Christ, that it should make the promise of no effect. 18 For if the inheritance is of the law, it is no longer of promise; but God gave it to Abraham by promise.
Purpose of the Law
19 What purpose then does the law serve? It was added because of transgressions, till the Seed should come to whom the promise was made; and it was appointed through angels by the hand of a mediator. 20 Now a mediator does not mediate for one only, but God is one.
21 Is the law then against the promises of God? Certainly not! For if there had been a law given which could have given life, truly righteousness would have been by the law. 22 But the Scripture has confined all under sin, that the promise by faith in Jesus Christ might be given to those who believe.
Mark 6:7-13
Sending Out the Twelve
7 And He called the twelve to Himself, and began to send them out two by two, and gave them power over unclean spirits. 8 He commanded them to take nothing for the journey except a staff—no bag, no bread, no copper in their money belts— 9 but to wear sandals, and not to put on two tunics.
10 Also He said to them, "In whatever place you enter a house, stay there till you depart from that place. 11 And whoever will not receive you nor hear you, when you depart from there, shake off the dust under your feet as a testimony against them. Assuredly, I say to you, it will be more tolerable for Sodom and Gomorrah in the day of judgment than for that city!"
12 So they went out and preached that people should repent. 13 And they cast out many demons, and anointed with oil many who were sick, and healed them.
Hebrews 13:7-16
Concluding Religious Directions
7 Remember those who rule over you, who have spoken the word of God to you, whose faith follows, considering the outcome of their conduct. 8 Jesus Christ is the same yesterday, today, and forever. 9 Do not be carried about with various and strange doctrines. For it is good that the heart be established by grace, not with foods which have not profited those who have been occupied with them.
10 We have an altar from which those who serve the tabernacle have no right to eat. 11 For the bodies of those animals, whose blood is brought into the sanctuary by the high priest for sin, are burned outside the camp. 12 Therefore Jesus also, that He might sanctify the people with His own blood, suffered outside the gate. 13 Therefore let us go forth to Him, outside the camp, bearing His reproach. 14 For here we have no continuing city, but we seek the one to come. 15 Therefore by Him let us continually offer the sacrifice of praise to God, that is, the fruit of our lips, giving thanks to His name. 16 But do not forget to do good and to share, for with such sacrifices God is well pleased.
John 10:9-16
9 I am the door. If anyone enters by Me, he will be saved, and will go in and out and find pasture. 10 The thief does not come except to steal, and to kill, and to destroy. I have come that they may have life, and that they may have it more abundantly.
11 "I am the good shepherd. The good shepherd gives His life for the sheep. 12 But a hireling, he who is not the shepherd, one who does not own the sheep, sees the wolf coming and leaves the sheep and flees; and the wolf catches the sheep and scatters them. 13 The hireling flees because he is a hireling and does not care about the sheep.14 I am the good shepherd; and I know My sheep, and am known by My own. 15 As the Father knows Me, even so I know the Father; and I lay down My life for the sheep. 16 And Other sheep I have which are not of this fold; them also I must bring, and they will hear My voice; and there will be one flock and one shepherd.