Seeking out the hospital of the soul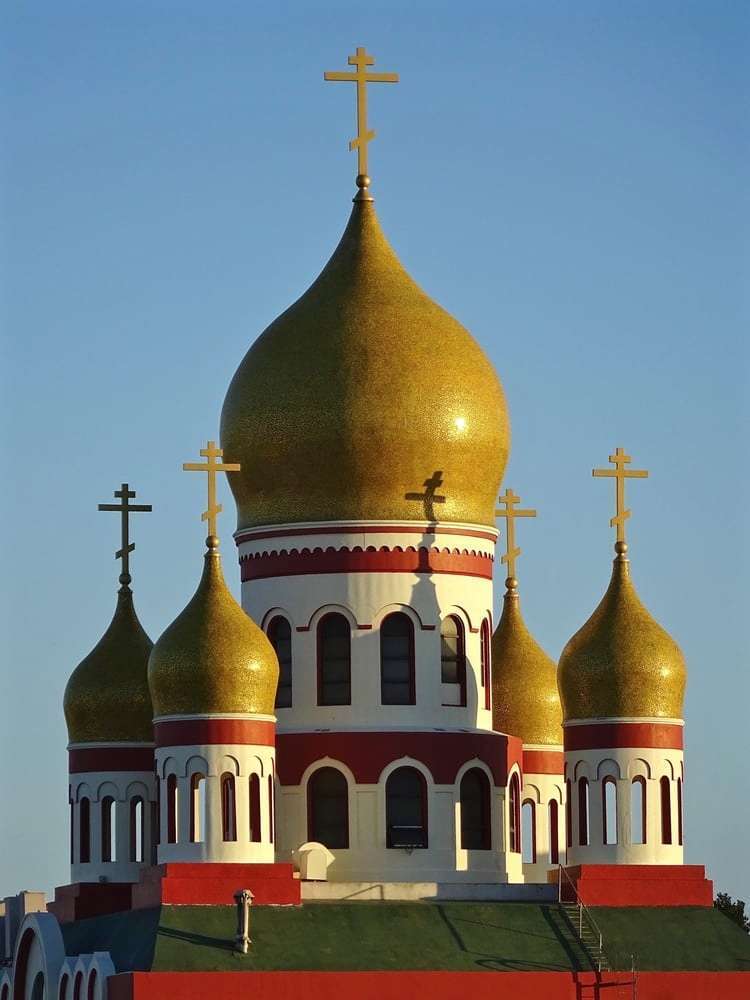 Orthodoxy offers a very precise way in which to enter into communion with God. It is a way that must be learned, for simply "becoming Orthodox" will not lead the seeker into an inner life that will transform, and enlighten. Membership in the Church is simply not enough, for the Church is not about beautiful services, icons, or mystical theology. As a hospital for the soul, the Church is a place wherein we can receive healing for that which ails us. It is the place where we can be cured, and made whole.
Like the emergency room of a local hospital, a patient can't simply walk in, and expect to be healed. They have to submit themselves to examination by the ER staff, who will ask them to describe what is going on, where they are hurting, run tests, and, finally, prescribe the necessary medication that will bring about healing.
Within the hospital of the soul, that is the Church, her priests act in the same capacity as the ER personnel. They interview the patient (parishioner), and examine the heart to find the sickness, and recommend the cure. The priest becomes the therapeutic guide, recommending what the patient (seeker) can do in order to be made whole.
A prayer rule, the daily reading of the Holy Scriptures, frequent confession and reception of the Holy Mysteries, are all part of the Church's medicine that will bring about the cure. Just as the doctor will prescribe the proper dosage, after getting to know his patient, so too, does the priest prescribe that which will help his spiritual son or daughter.
The spiritual life is something that needs to be learned, perhaps more so now, than at any time in the history of our world. As godlessness increases, so do the obstacles to spiritual progress. The degradation of the whole of our society, and the depths of depravity that have become a normal part of our age, have made this a dangerous time. Going it alone spirituality can leave one vulnerable to spiritual delusion. We all need a trusted and experienced guide who can help us avoid the pitfalls of the pride and self-will that would lead us down to perdition.
Love in Christ,
Abbot Tryphon
Photo: Holy Virgin Russian Orthodox Cathedral in San Francisco.
Sunday September 13, 2020 / August 31, 2020
14th Sunday after Pentecost. Tone five.
Translation of the relics of Prince Peter (1228) and Princess Febronia (tonsured David and Euphrosyne), wonderworkers of Murom (movable holiday on the Sunday before September 6th).
Synaxis of All Saints of Saratov (movable holiday on the Sunday nearest to August 31st).
Synaxis of all saints of Nizhny Novgorod (movable holiday on the Sunday after August 26th).
The Placing of the Cincture (Sash) of the Most Holy Theotokos(395-408).
New Hieromartyr Alexander priest and Vladimir deacon (1918).
New Hieromartyrs Michael and Myron priests (1937).
New Hieromartyr Demetrius (1938).
Hieromartyr Cyprian, bishop of Carthage (258).
St. Gennadius, patriarch of Constantinople (471).
New Martyrs of Jasenovac (1941-1945) (Serbia).
St. John, metropolitan of Kiev (1089).
St. Paulinus, bishop of Trier (358).
St. Gennadius Scholarius, patriarch of Constantinople (1372).
St. Eanswythe, abbess, of Folkestone (England) (640) (Celtic & British).
St. Cuthburga, abbess of Wimborne (Celtic & British).
St. Aidan, bishop of Lindisfarne (651) (Celtic & British).
Four Martyrs of Perge in Pamphylia (Greek).
Martyrs: Menas, Faustus, Andrew, Heraclius, Phileortus and Diadoch (Greek).
Martyr Phileortus (Greek).
Martyr Diadoch (Greek)
Eight Virgin-martyrs of Gaza (Greek).
366 Martyrs of Nicomedia (Greek).
The Scripture Readings
Mark 16:9-20
Mary Magdalene Sees the Risen Lord
9 Now when He rose early on the first day of the week, He appeared first to Mary Magdalene, out of whom He had cast seven demons. 10 She went and told those who had been with Him, as they mourned and wept. 11 And when they heard that He was alive and had been seen by her, they did not believe.
Jesus Appears to Two Disciples
12 After that, He appeared in another form to two of them as they walked and went into the country. 13 And they went and told it to the rest, but they did not believe them either.
The Great Commission
14 Later He appeared to the eleven as they sat at the table; and He rebuked their unbelief and hardness of heart, because they did not believe those who had seen Him after He had risen. 15 And He said to them, "Go into all the world and preach the gospel to every creature. 16 He who believes and is baptized will be saved; but he who does not believe will be condemned. 17 And these signs will follow those who believe: In My name they will cast out demons; they will speak with new tongues; 18 they will take up serpents; and if they drink anything deadly, it will by no means hurt them; they will lay hands on the sick, and they will recover."
Christ Ascends to God's Right Hand
19 So then, after the Lord had spoken to them, He was received up into heaven, and sat down at the right hand of God. 20 And they went out and preached everywhere, the Lord working with them and confirming the word through the accompanying signs. Amen.
2 Corinthians 1:21-2:4
21 Now He who establishes us with you in Christ and has anointed us is God, 22 who also has sealed us and given us the Spirit in our hearts as a guarantee.
23 Moreover I call God as witness against my soul, that to spare you I came no more to Corinth. 24 Not that we have dominion over your faith, but are fellow workers for your joy; for by faith you stand.
Paul Urges Forgiveness
2 But I determined this within myself, that I would not come again to you in sorrow. 2 For if I make you sorrowful, then who is he who makes me glad but the one who is made sorrowful by me?
Forgive the Offender
3 And I wrote this very thing to you, lest, when I came, I should have sorrow over those from whom I ought to have joy, having confidence in you all that my joy is the joy of you all. 4 For out of much affliction and anguish of heart I wrote to you, with many tears, not that you should be grieved, but that you might know the love which I have so abundantly for you.
Matthew 22:1-14
The Parable of the Wedding Feast
22 And Jesus answered and spoke to them again by parables and said: 2 "The kingdom of heaven is like a certain king who arranged a marriage for his son, 3 and sent out his servants to call those who were invited to the wedding; and they were not willing to come.4 Again, he sent out other servants, saying, 'Tell those who are invited, "See, I have prepared my dinner; my oxen and fatted cattle are killed, and all things are ready. Come to the wedding." ' 5 But they made light of it and went their ways, one to his own farm, another to his business. 6 And the rest seized his servants, treated them spitefully, and killed them. 7 But when the king heard about it, he was furious. And he sent out his armies, destroyed those murderers, and burned up their city. 8 Then he said to his servants, 'The wedding is ready, but those who were invited were not worthy. 9 Therefore go into the highways, and as many as you find, invite to the wedding.' 10 So those servants went out into the highways and gathered together all whom they found, both bad and good. And the wedding hall was filled with guests.
11 "But when the king came in to see the guests, he saw a man there who did not have on a wedding garment. 12 So he said to him, 'Friend, how did you come in here without a wedding garment?' And he was speechless. 13 Then the king said to the servants, 'Bind him hand and foot, take him away, and cast him into outer darkness; there will be weeping and gnashing of teeth.'
14 "For many are called, but few are chosen."
Hebrews 9:1-7
The Earthly Sanctuary
9 Then indeed, even the first covenant had ordinances of divine service and the earthly sanctuary. 2 For a tabernacle was prepared: the first part, in which was the lampstand, the table, and the showbread, which is called the sanctuary; 3 and behind the second veil, the part of the tabernacle which is called the Holiest of All, 4 which had the golden censer and the ark of the covenant overlaid on all sides with gold, in which were the golden pot that had the manna, Aaron's rod that budded, and the tablets of the covenant; 5 and above it were the cherubim of glory overshadowing the mercy seat. Of these things we cannot now speak in detail.
Limitations of the Earthly Service
6 Now when these things had been thus prepared, the priests always went into the first part of the tabernacle, performing the services. 7 But into the second part the high priest went alone once a year, not without blood, which he offered for himself and for the people's sins committed in ignorance;
Luke 10:38-42
Mary and Martha Worship and Serve
38 Now it happened as they went that He entered a certain village; and a certain woman named Martha welcomed Him into her house. 39 And she had a sister called Mary, who also sat at Jesus' feet and heard His word. 40 But Martha was distracted with much serving, and she approached Him and said, "Lord, do You not care that my sister has left me to serve alone? Therefore tell her to help me."
41 And Jesus answered and said to her, "Martha, Martha, you are worried and troubled about many things. 42 But one thing is needed, and Mary has chosen that good part, which will not be taken away from her."
Luke 11:27-28
Keeping the Word
27 And it happened, as He spoke these things, that a certain woman from the crowd raised her voice and said to Him, "Blessed is the womb that bore You, and the breasts which nursed You!"
28 But He said, "More than that, blessed are those who hear the word of God and keep it!"