We must destroy the ego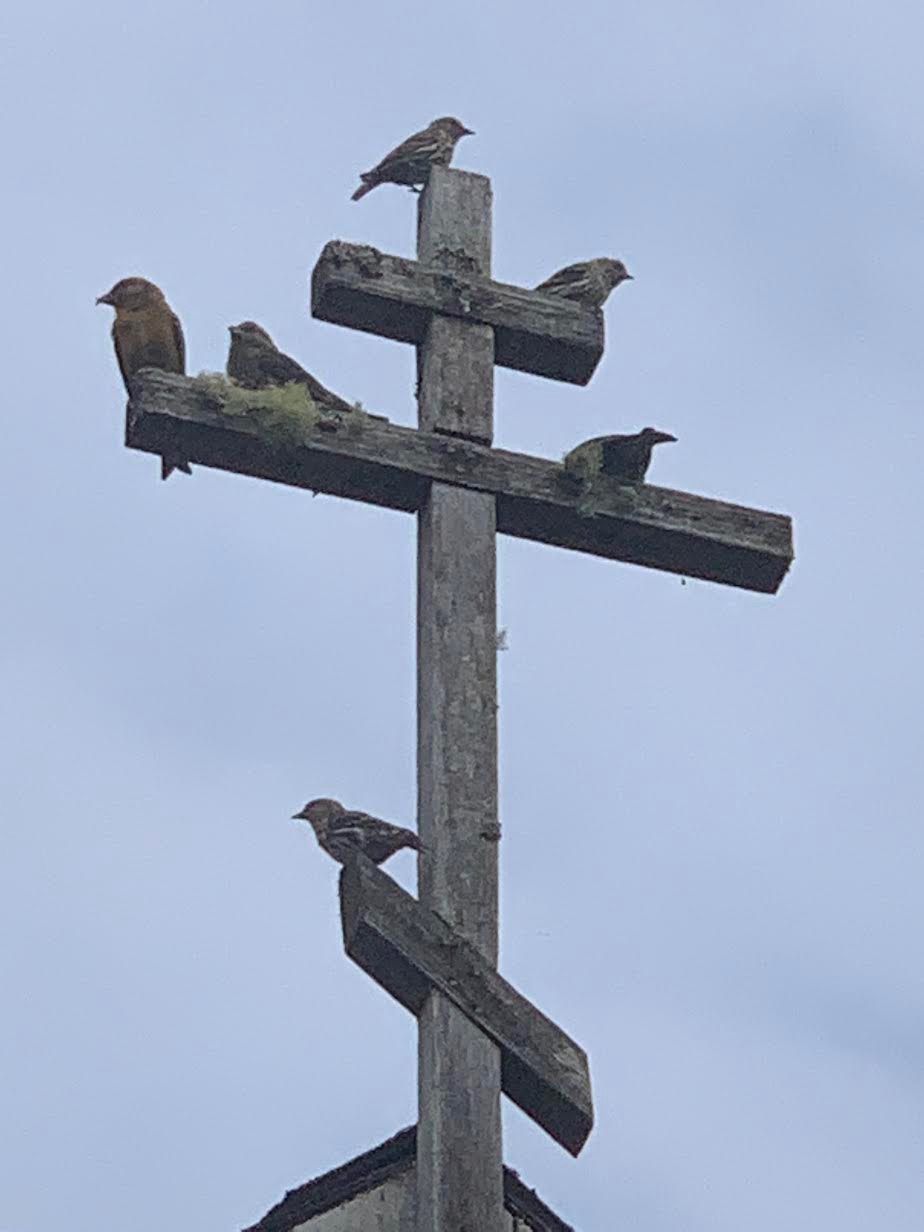 Modern psychology has told us we must feel good about ourselves and instructed us to reject the idea of guilt and sin. Sin is seen as religion's instrument for keeping people in line, making them dependent on an institution that should be relegated to the Dark Ages. In an age where man is elevated to being his own god, religion is seen as a sort of enslavement. Up with self! Down with guilt!
Self as the new god is worshiped at the expense of community and enthroned in a position of the utmost importance. Worship of self has contributed to the downfall of families and societal stability, with careers, social and financial gain and self fulfillment reigning supreme.
Divine love does not tolerate this elevated status of self, for the ego is the enemy of our communion with God. In an age of financial collapse, mortgage foreclosures and high unemployment, worship of self dooms us to a life of total loss.
We were created for communion with God and the worship of the ego has led us into a state of spiritual bankruptcy. The total meltdown of the economy and the destruction of the environment is the direct result of the turning away from spiritual values. The foundation of economic and environmental collapse is to be found in our spiritual bankruptcy. We need to return to the worship of God, and reject the worship of self.
The denial of guilt and sin is the ultimate example of our having accepted the lie perpetrated by the devil, the great deceiver. True happiness and true wealth come only through the fulfillment of our destiny and that for which we were created, communion with God. The destruction of the ego begins with repentance and the acquisition of a humble and a contrite heart.
Love in Christ,
Abbot Tryphon
Wednesday September 2, 2020 / August 20, 2020
13th Week after Pentecost. Tone three.
Fast. By Monastic Charter: Strict Fast (Bread, Vegetables, Fruits)
Prophet Samuel (6th c. B.C.).
New Hieromartyrs Alexander, Leo, and Vladimir priests (1918).
New Hieromartyr Nicholas priest (1919).
Uncovering of the relics of Hieromartyr Hermogenes (Germogen), bishop of Tobolsk (2005).
Hieromartyr Philip, bishop of Heraclea, and with him Martyrs Severus, Memnon, and 37 soldiers at Plovdiv in Thrace (304).
Martyr Lucius the Senator of Cyprus (ca. 310).
Martyrs Heliodorus and Dosa (Dausa) in Persia (380).
Putting in again the relics of St. John, bishop of Suzdal and St. Theodore, bishop of Rostov and Suzdal (1879).
Martyr Photina, at the Church of Blachernae (Greek).
St. Philibert of Jumieges (685) (Gaul).
St. Oswin, king and martyr of Northumbria (651) (Celtic & British).
The Scripture Readings
2 Corinthians 9:12-10:7
12 For the administration of this service not only supplies the needs of the saints, but also is abounding through many thanksgivings to God, 13 while, through the proof of this ministry, they glorify God for the obedience of your confession to the gospel of Christ, and for your liberal sharing with them and all men, 14 and by their prayer for you, who long for you because of the exceeding grace of God in you. 15 Thanks be to God for His indescribable gift!
The Spiritual War
10 Now I, Paul, myself am pleading with you by the meekness and gentleness of Christ—who in presence am lowly among you, but being absent am bold toward you. 2 But I beg you that when I am present I may not be bold with that confidence by which I intend to be bold against some, who think of us as if we walked according to the flesh. 3 For though we walk in the flesh, we do not war according to the flesh. 4 For the weapons of our warfare are not [a]carnal but mighty in God for pulling down strongholds, 5 casting down arguments and every high thing that exalts itself against the knowledge of God, bringing every thought into captivity to the obedience of Christ, 6 and being ready to punish all disobedience when your obedience is fulfilled.
Reality of Paul's Authority
7 Do you look at things according to the outward appearance? If anyone is convinced in himself that he is Christ's, let him again consider this in himself, that just as he isChrist's, even [b]so we are Christ's.
Mark 3:20-27
A House Divided Cannot Stand
20 Then the multitude came together again, so that they could not so much as eat bread. 21 But when His own people heard about this, they went out to lay hold of Him, for they said, "He is out of His mind."
22 And the scribes who came down from Jerusalem said, "He has Beelzebub," and, "By the ruler of the demons He casts out demons."
23 So He called them to Himself and said to them in parables: "How can Satan cast out Satan? 24 If a kingdom is divided against itself, that kingdom cannot stand. 25 And if a house is divided against itself, that house cannot stand. 26 And if Satan has risen up against himself, and is divided, he cannot stand, but has an end. 27 No one can enter a strong man's house and plunder his goods, unless he first binds the strong man. And then he will plunder his house.